A 59-year-old handsome man George Clooney is always the one who knock the feet of girls. George Clooney haircuts are always in buzz and with every cut, he always manages to maintain himself with decency and elegance.
Many men out there want to adopt his style throughout their life. Sometimes he came up with the look of slicked back hair and sometimes you can see him appearing in the bowl cut style. No matter what haircut he is going to have, he always rock on red carpet and conferences.
If your style icon is George Clooney and you want to adopt George Clooney haircut/hairstyle then let us give you information not just about his haircuts but how you can maintain the style for the longest time.
Most Popular George Clooney Haircuts
1. The Side Part Comb-Over
The side part comb-over is one of the styles which help George Clooney in getting the attention of media and women all around the world titled him as a "Sexiest elegant man" alive.
Not only women but men all over the world love his styles and way of handling his charm. The gray color adds more beauty to his hairstyle. You can maintain the cut with the help of gel or any other styling gel suitable to your hair.
This haircut of George Clooney is one of the most amazing and adopted haircuts for the men who idealize him.
2. Slicked Over Cut
For this amazing haircut of George Clooney, you have to prepare your hair first. Bleach your hair and cut them to the extent where puff could be made. The perfect slick back must be there to compliment the overall style.
The hair must fall from the sides on ears. The style is usually rough and if you have a beard then it can complement your personality. You can maintain the look by using conditioner on your hair in the shower.
It's important to keep hair silky. Slicked Over Cut needs a good maintenance, as well as the strength of the hair, should be strong.
3. Side Part Quiff
For this hairstyle medium length cut is required and you can dye it gray like George Clooney. In this style, there is a medium quiff. This hairstyle of George Clooney is the most popular and usually suitable for formal and business events.
This hairstyle gives gentle look to overall personality. Maintain this style by using styling gel. The formal look of George Clooney is no less than an ideal look for the business personalities.
4. Close Crop Cut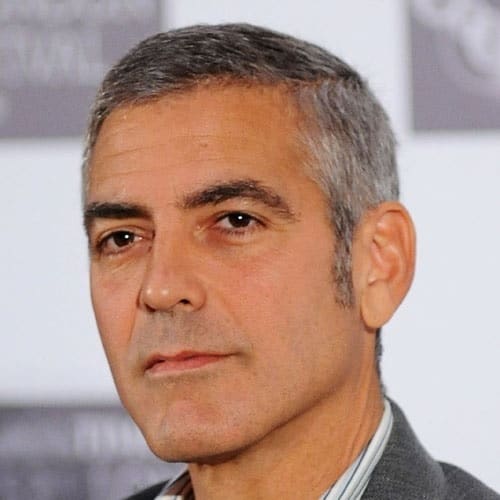 He adopted this hairstyle in 2009 when he was promoting his movie "up in the air". This cut is the easiest to maintain because all you have to do is to cut your hair short.
You can use a little styling gel on your hair to keep them in one look. Little beard is going to complete the look of the close crop. This haircut is perfect for the people who like to keep things simple and low maintained.
5. Sharp Side Part with Comb Over
The side part of the hair is made by the razor and the rest is done by comb-over. The strength of hair in the mid must be heavy and with the help of styling gel, you can maintain the look throughout the day. This haircut is a must-adopt for the men who have the thick strength of hair.
Hairstyles by Zac Efron that Created Buzz
6. Salt and Pepper One-Sided Hairstyle
One of the things that you didn't know about George Clooney is the for the last 25 years he is cutting his hair all by himself. He keeps a clean shaved face and get's that texture on top with a a Flowbee.
7. Short Quiff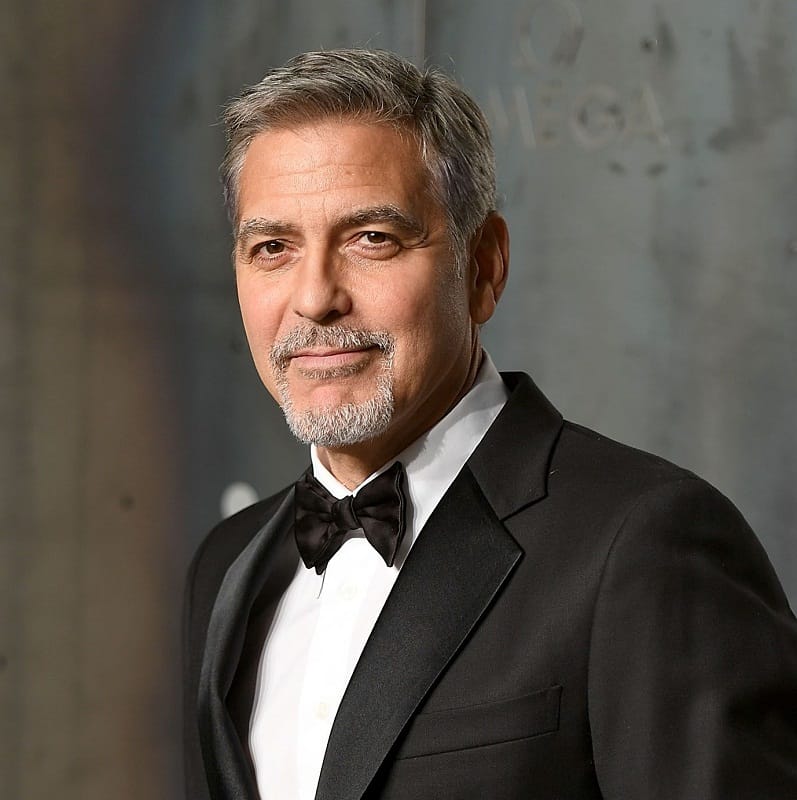 George Clooney goes for a very subtle graduation on the back and sides. To get that perfect parting, apply a small amount of soft styling cream and caress it into the hair, rather than tunning your fingers through it. Use the blow dryer at the roots to fix the cream.
8. Messy Quiff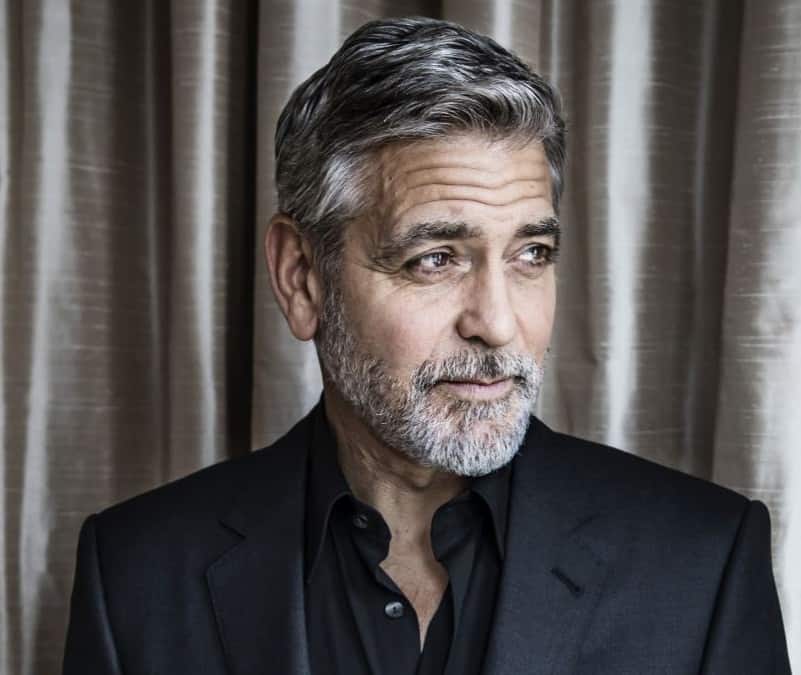 The volumized quiff can be achieved with some help from a strong fixing gel. Use your fingers to apply the product, shape the hair and lift the roots. No wonder that this side part/comb-over hairstyle has given him the title of The Sexiest Man Alice twice.
9. Military Cut
Even if for most of his career George Clooney's hairstyle has been short and simple, for this role in the mini-series Catch 22, the actor made an unexpected change. He had to grow a mustache, keep a shaved face and sport a military short cut. He looks so damn fine in that Air Force uniform, right?
10. Side Part with Long Rounded Beard
We highly recommend George Clooney's hairstyle for men of all ages because it is versatile, can be both professional, elegant, sophisticated and even casual. What's not to love about it, it even goes him perfectly with a rounded long beard!
George Clooney is truly a style icon and his fashion statements are always elegant. You can adopt any of George Clooney haircut and maintain it with little effort.