Today's comb over haircuts isn't the same as they were in the 1980s or 1990s. If you're thinking of that signature middle-aged look that involves plastering a few strands of hair over a thinning patch or a bald spot, you're barking up the wrong tree.
Comb Over Haircuts
The key to choosing a complementary comb over hairstyle is to make sure that it works with the angles of your face and highlights your features. There's nothing to hide behind with a cut like this, plus the look requires styling and upkeep. Bearing that in mind, here are some of the hottest examples of the comb over trend. Which one's going to become your new signature 'do?
1. Tapered and Tidy
Not all comb over haircuts is over-the-top. This style is an excellent example of a neat, tapered comb over. It's more of a comb up. In styling this cut, you use the same technique for a faux hawk by finger-combing the hair up and slightly forward. Instead of a pompadour in the front, the hair is slightly spiked.
2. Chic and to the Side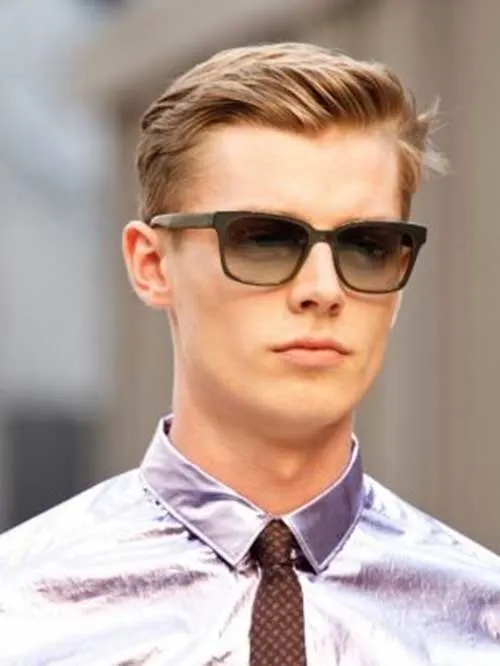 This haircut doesn't have quite as much height. It's more of a preppy-inspired 'do, making it an ideal corporate cut. The sides aren't nearly as short. To get that chic final touch, you simply comb your hair with the hint of a part.
3. Subtly Slicked Back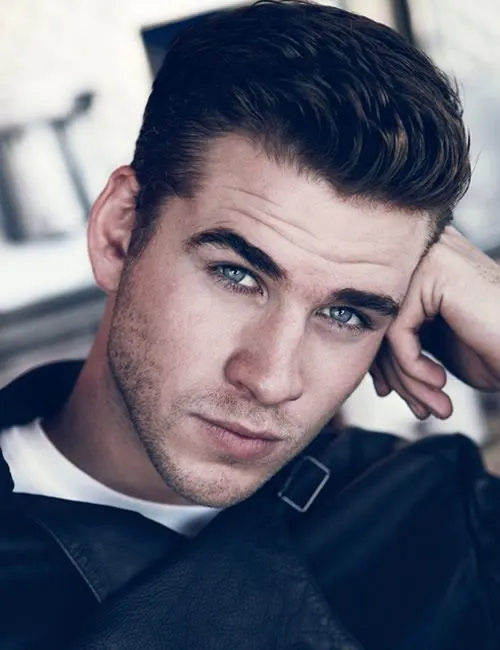 Any man will look as handsome as a Hemsworth with this subtle take on the combed over crop. The different lengths blend seamlessly. This is a great comb-and-go cut. It requires very little product and maybe a puff of hairspray—that's it.
4. Close Cropped Sides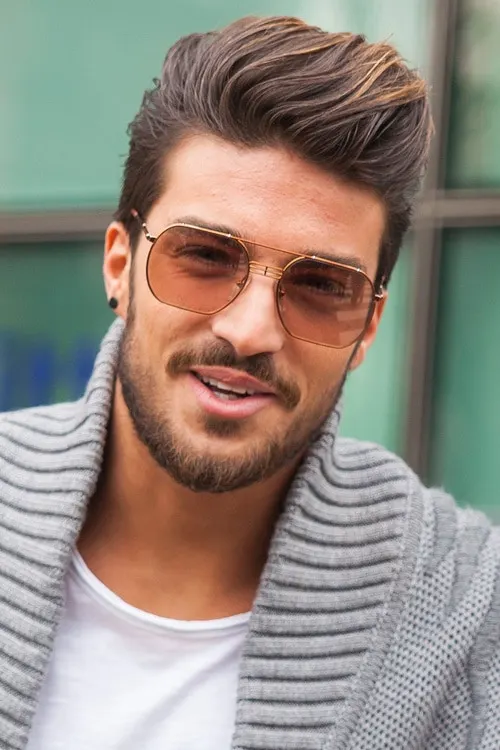 The men's undercut is one of the sexiest looks a guy can ask for at the moment. It gets women swooning like nothing else. Not only is it one of the most popular comb over haircuts, but it's also one of the most universally flattering. Ask the barber to keep the top long enough. The idea is to wear it like this, softly brushed back from the face.
5. Shades of American Psycho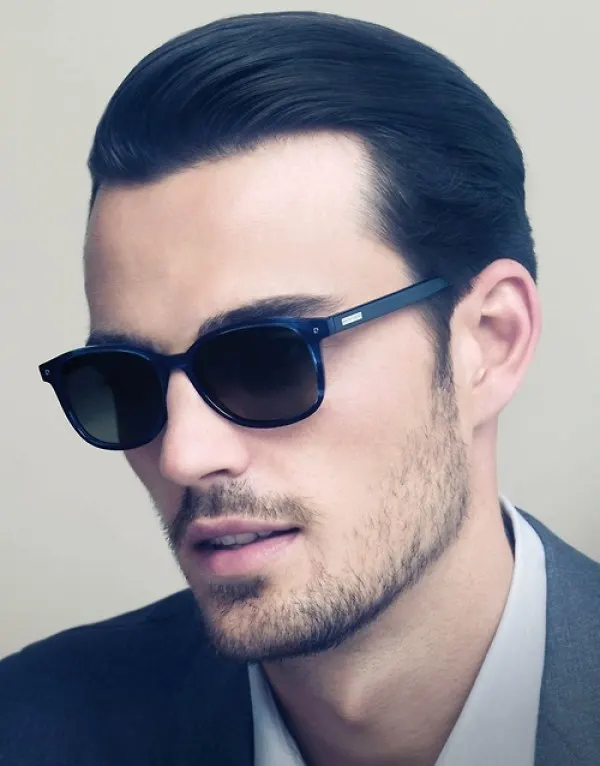 Fans of Patrick Bateman already know this combed back aesthetic. Sophisticated preppy meets Wall Street wealth in a sleek, timeless cut that never goes out of style. Avoid the cropped sides with this version. It's all about length.
6. Comb Over with Beard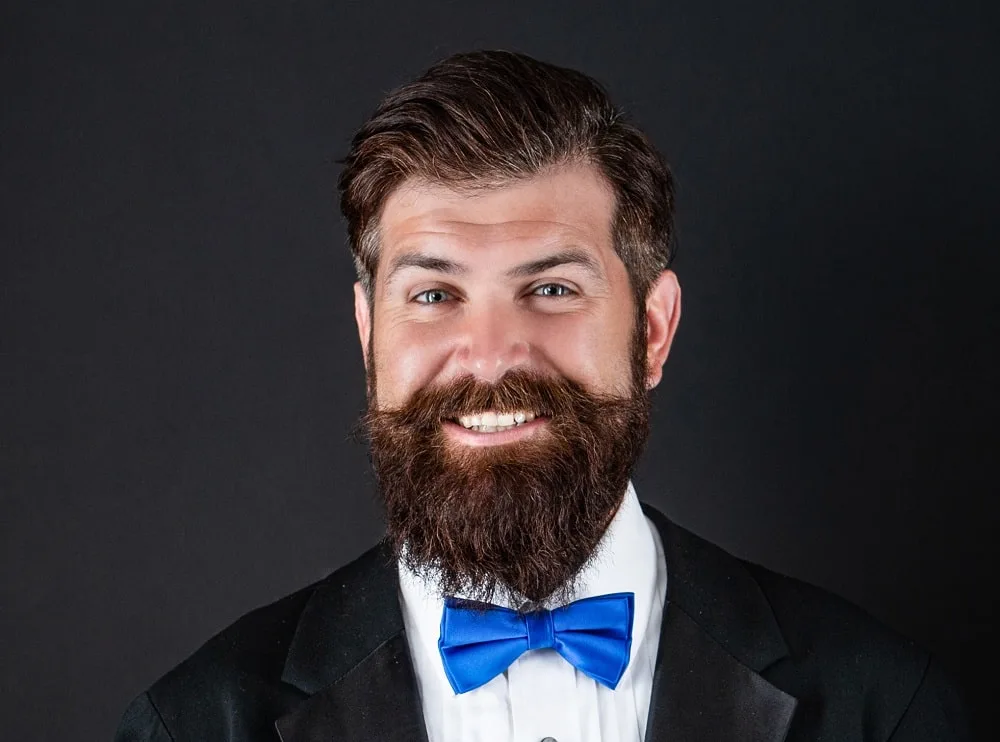 Middle-aged guys can go for a rugged look by combining a chic comb over with thick facial hair. The sides are slightly shorter than the top that is brushed back with a wide-toothed comb. Complete the style with handlebar mustaches and a Verdi beard for a grizzly appeal.
7. Wet Look
Wet looks have been trending this year and many celebrities have rocked them. Use ample wax or pomade and brush over the strands with a deep side parting. This style is easy to maintain as it stays intact all day long.
8. Ruffled Top + Undercut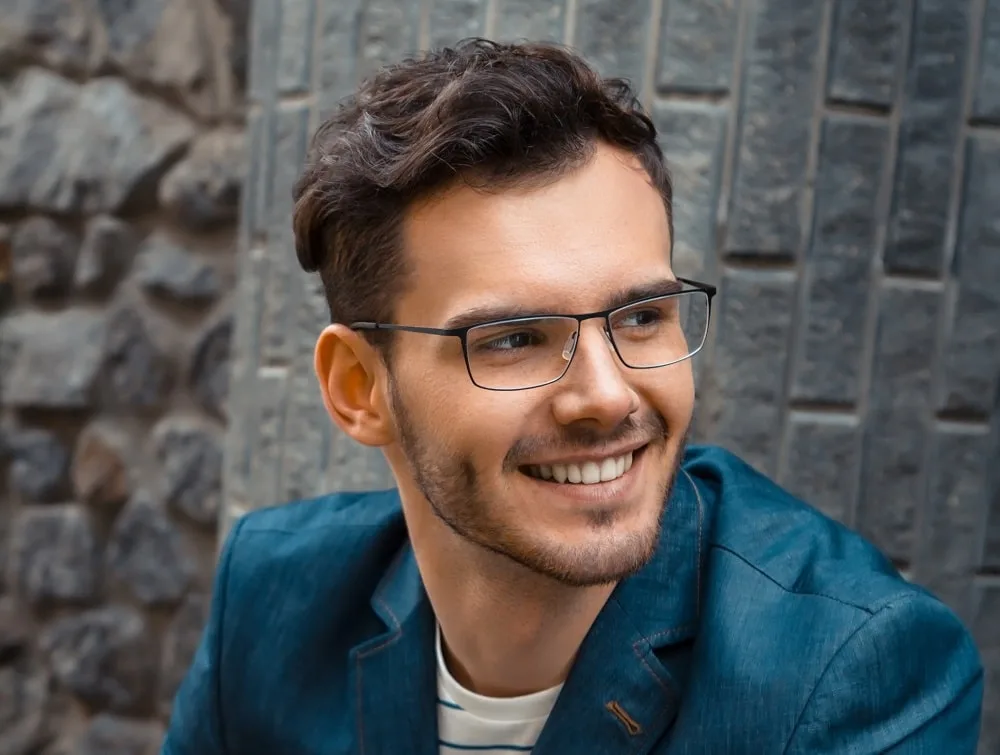 Men who are looking for a carefree hairstyle to tame their natural waves can consider this look. The top is kept long enough to be brushed back with a neat undercut along the sides. Hand-tousle the top for an undone appeal while pairing it with a light facial stubble.
9. Swooped Forward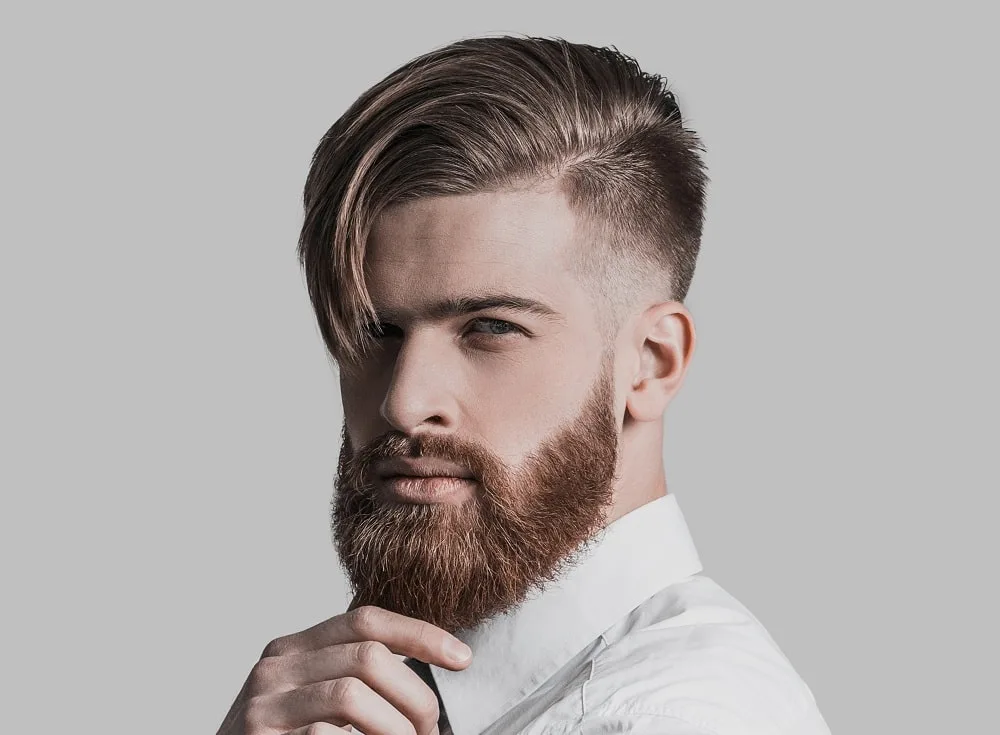 Here is another sexy comb over haircut to make women swoon over you. The taper fade on the sides keeps all the attention on the top swooped on one side, with some strands falling freely on the forehead. Top off with a full beard and mustaches.
10. Perfect Quiff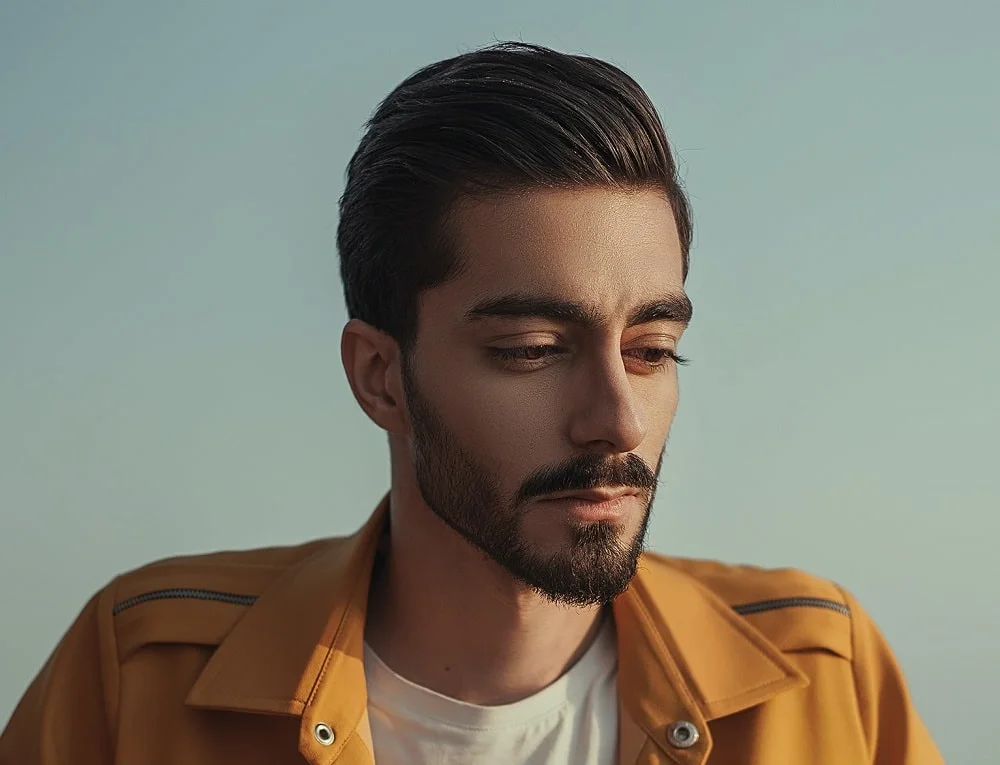 Popularized by Elvis in the 1950s the quiff hairstyle has stood the test of time. Clip the sides with a long top that is brushed up and back towards one side for an eye-catching appeal. This look is suitable for both formal and informal occasions.
11. Sleek and Tidy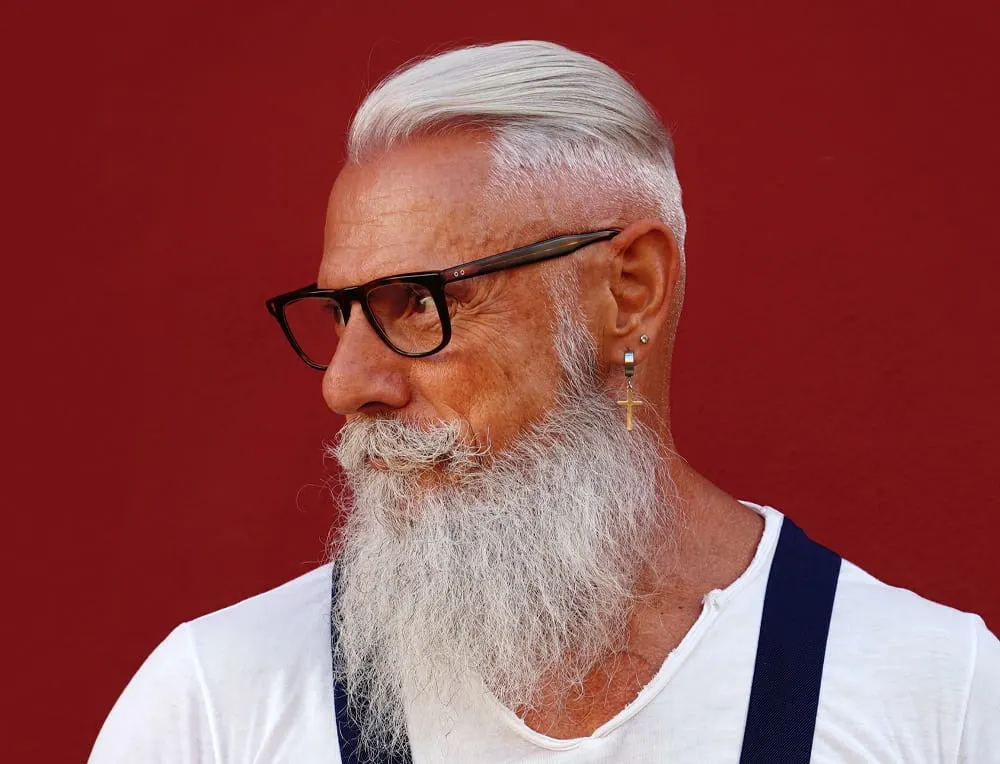 Men over 50 can flaunt their greys while taking part in the comb over hair trend too. Taper fade the sides and back with a significantly long top slicked back for a tidy look. Pair this style with a full beard and mustaches. Done!
12. High Top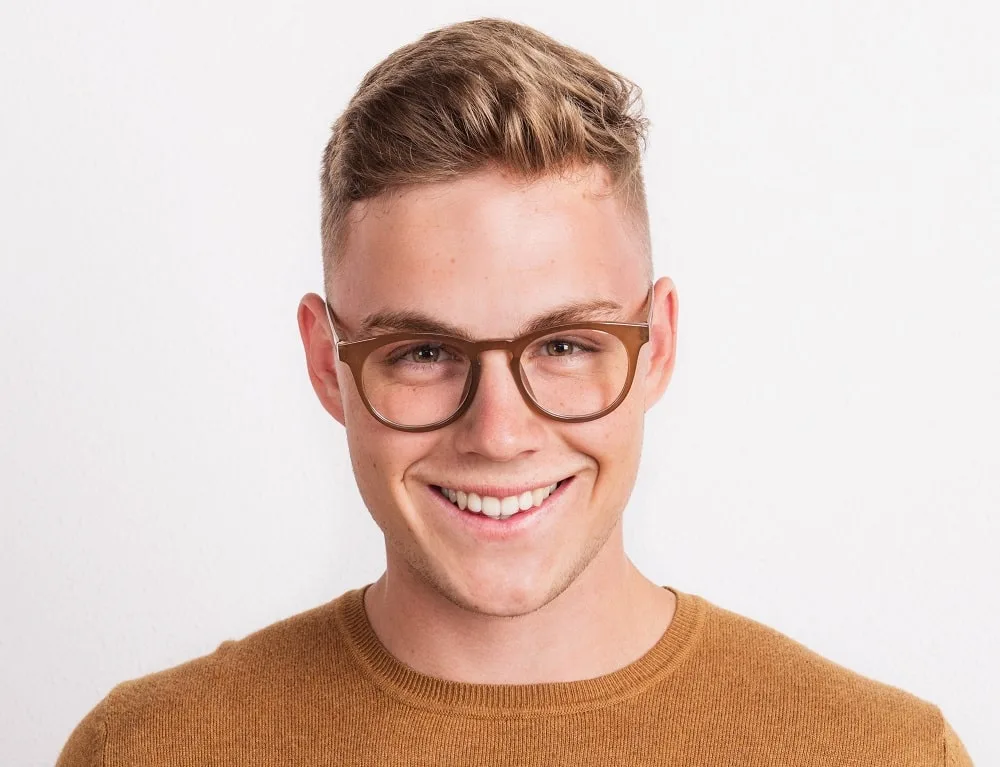 Those who want minimal time styling their hair can go for a high skin fade with a short top that is pushed back to amp up the look. This hairstyle makes a square face appear much slimmer and requires finger brushing every now and then.
13. Side Waves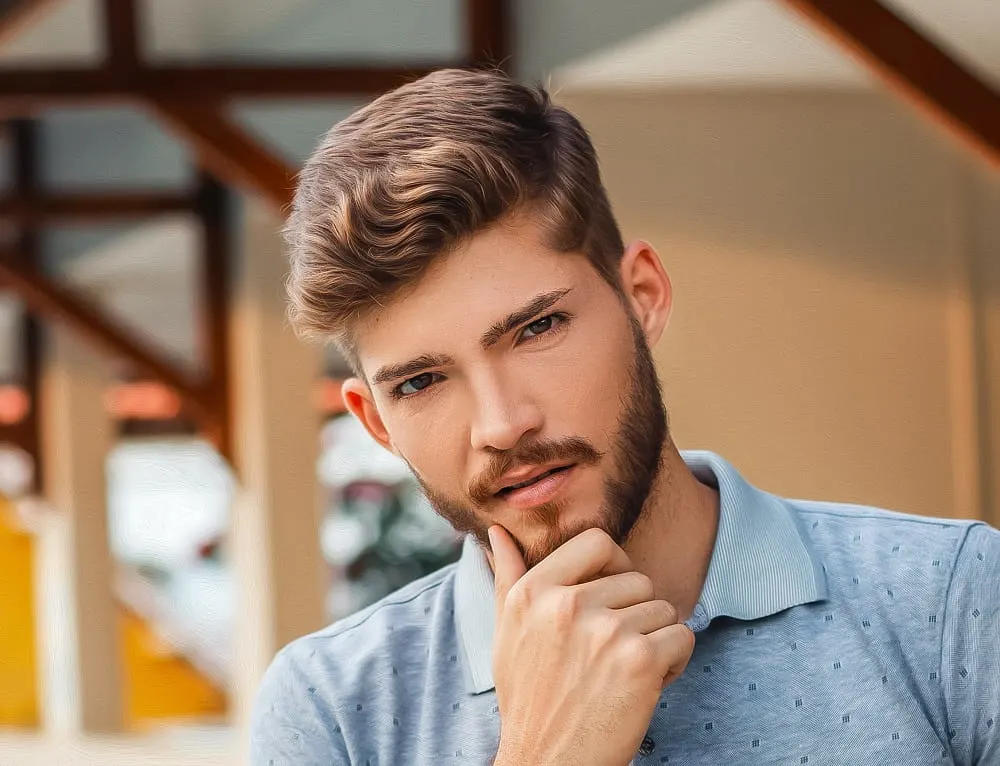 Whether your hair is straight, curly, or wavy a comb over hairstyle makes you look effortlessly classy. This hairstyle features an undercut merging into the beard while the long waves on the top are swept to one side. A bit of hairspray keeps the style in place the whole day.
14. Short and Textured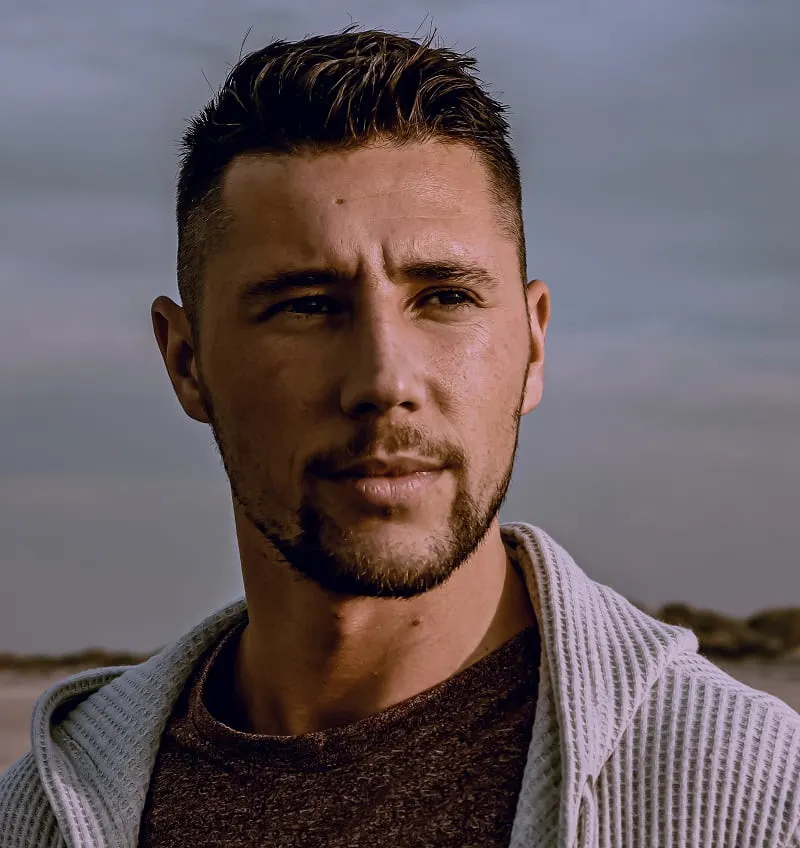 Get noticed from a distance by combining a high fade with textured layers on the top. Use some styling product to style the top with your fingers and you are good to go. This look is ideal for laid-back men who want an easy-to-maintain hairstyle.
15. Simply Chic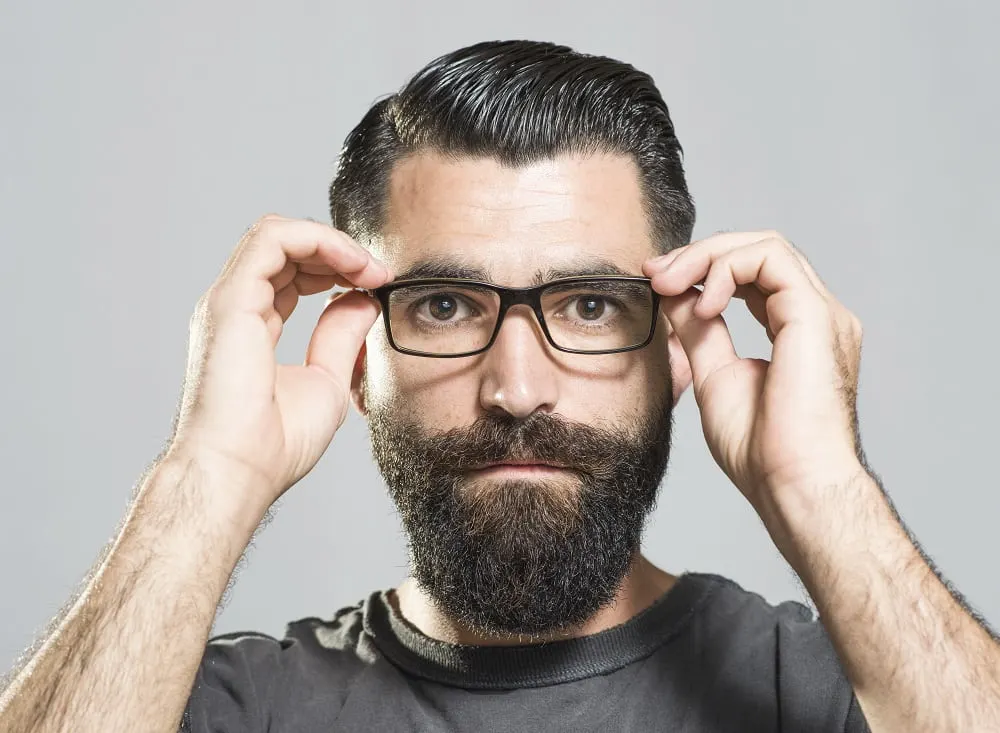 Although this style is quite simple, it is chic enough to set you apart from others. The sides are trimmed and slightly shorter than the top that is swept back on one side using pomade. A well-kempt ducktail beard takes this look to another level.
16. Pompadour Vibes
A hipster look like this is sure to grab the attention of many. The undercut along the sides is complemented by neatly shaved temples for a hipster appeal, while the top is brushed up and back, creating a pompadour silhouette. Grow out a beard for a debonair appeal.
17. Natural Curls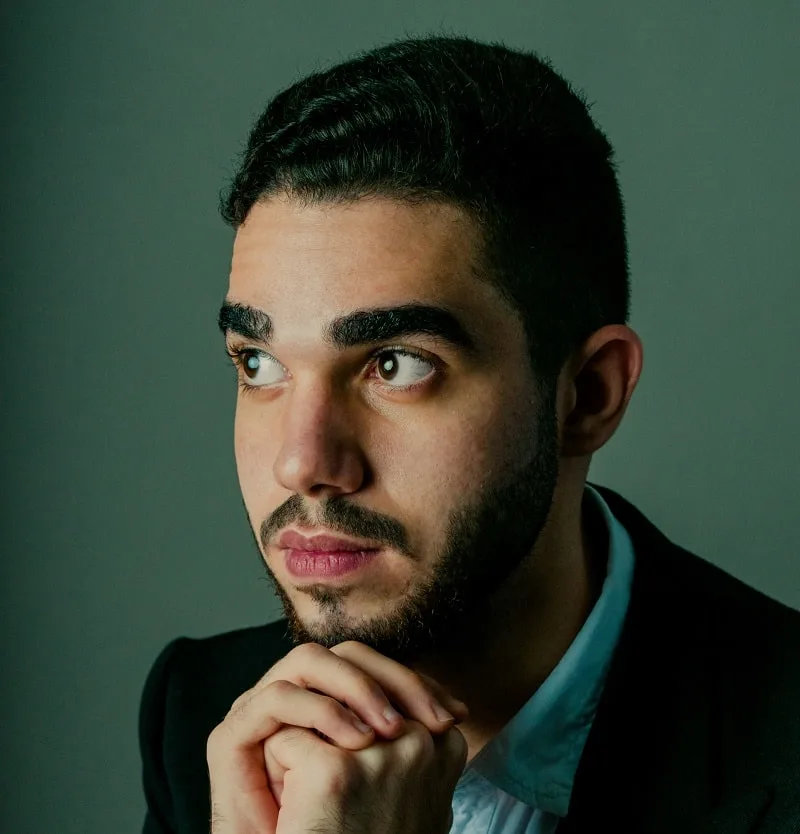 Who says comb overs are for straight hair only? Men with natural curls can rock this style by sweeping the strands to one side with or without a hard part. Couple the long top with an undercut or fade along the sides and the look is complete.
18. Keep It Classy
This comb over haircut is the classiest and refreshes your look instantly. The sides are trimmed neatly, creating a stylish taper fade, while the top is long enough to be brushed to one side. Accentuate the style with light facial stubble.
19. Brushed Back + Fade
Asian men can make their chubby faces appear slimmer while shedding a few years off with this look. The sides are buzzed while the long top is simply combed back. A chin curtain and circle beard enhance the style further.
20. The Vintage Take
Now that Justin Timberlake no longer has an oodles of noodles 'do, he defines #hairgoals for quite a lot of guys, and rightly so. Learn how to do a comb over with short hair by stealing JT's look. Notice how the sheared sides transition into a longer length closer to the crown. That clean part is an important detail, too.
21. Up and Over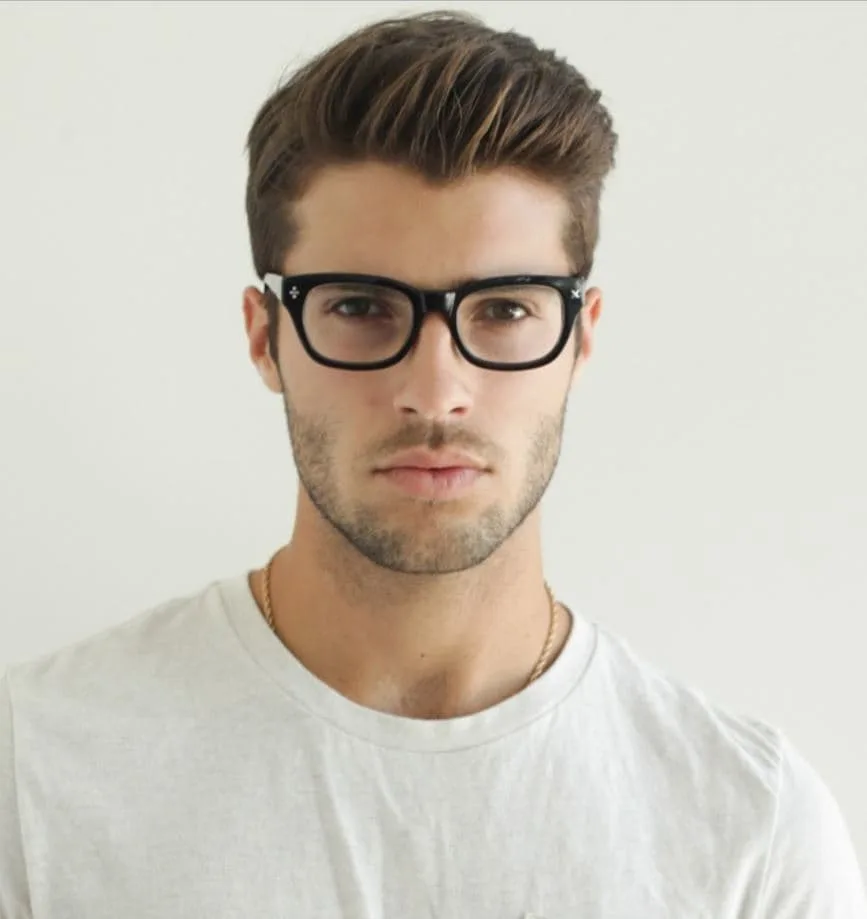 To achieve a comb over like this, you have to focus on volume and height. That high spike requires a product to keep its shape. At the very least, you have to spend some quality time with your blow dryer to perfect this style. Don't worry, though. It's as easy as combing your hair up and to the side.
22. Fade into Curls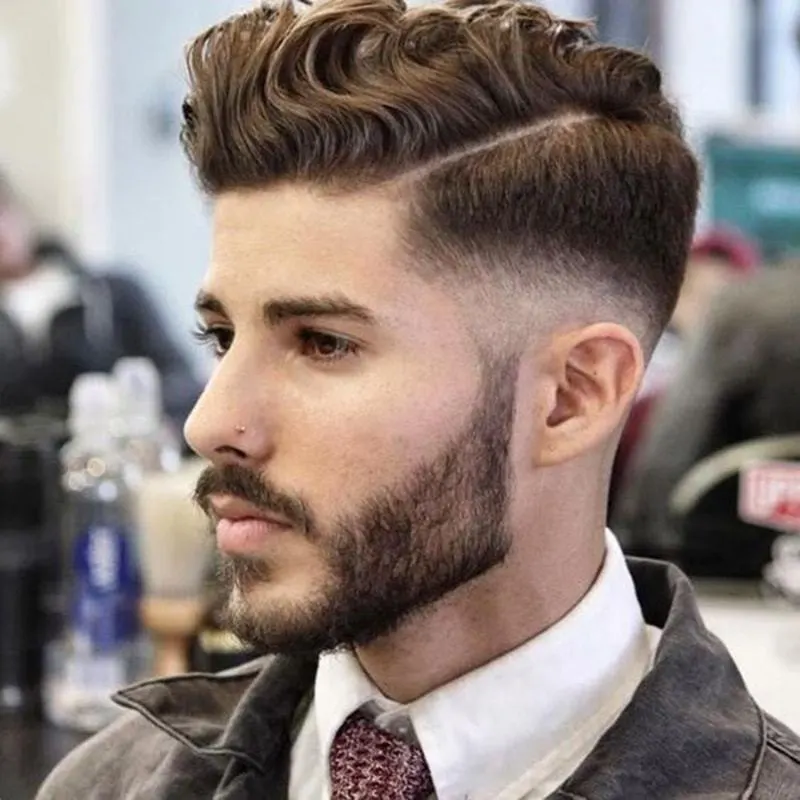 A lot is going on here, but all of it's on-point. Men with naturally curly or wavy hair bring a new dimension to the combed over undercut. Notice how his hair is shortest around the temples and the nape of his neck. The fade is crucial. You also need to ask the barber or stylist to create a clear line of delineation at the part.
23. Combed Over with a Sleek Side Part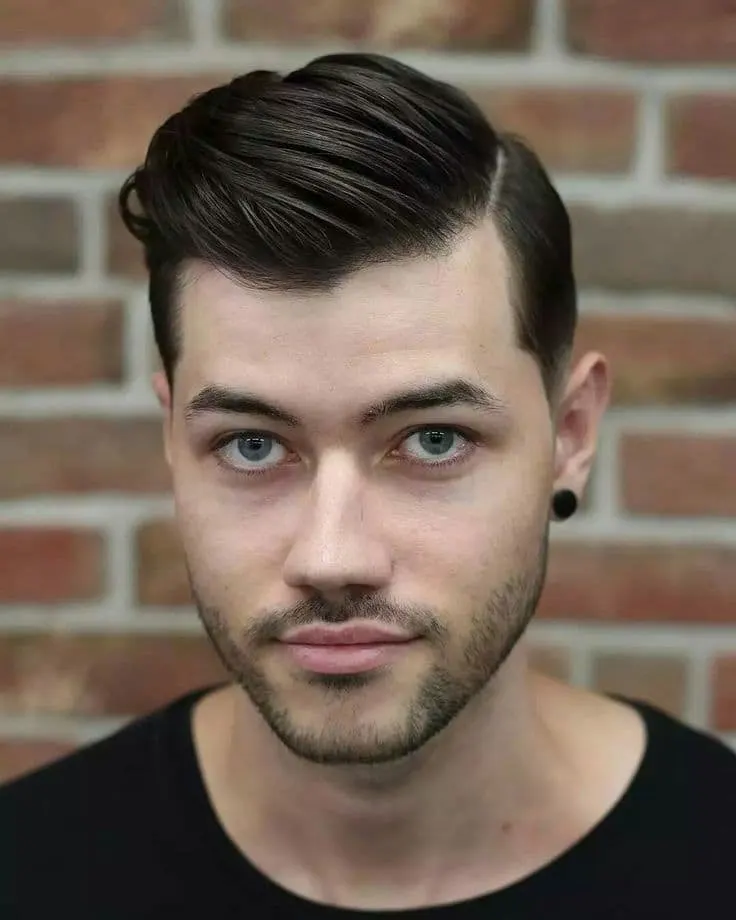 Everything about this comb over hairstyle is sleek, polished, and put together. This is a cut that easily carries you from the office to the club, from the classroom to the bar, or from the gym to the movies. It always looks good, it's easy to style, and because it doesn't require much shaving, the upkeep is fairly minimal.
24. Back Combed Undercut
A simple undercut can take you far. There's no fade to deal with here, just a simple shave. Styling is just as effortless—all you have to do is slick back your hair, make sure it stays put, and off you go. Look for flexible hold products, though. You don't want a hairdo that looks like a helmet.
25. The Flawless Fade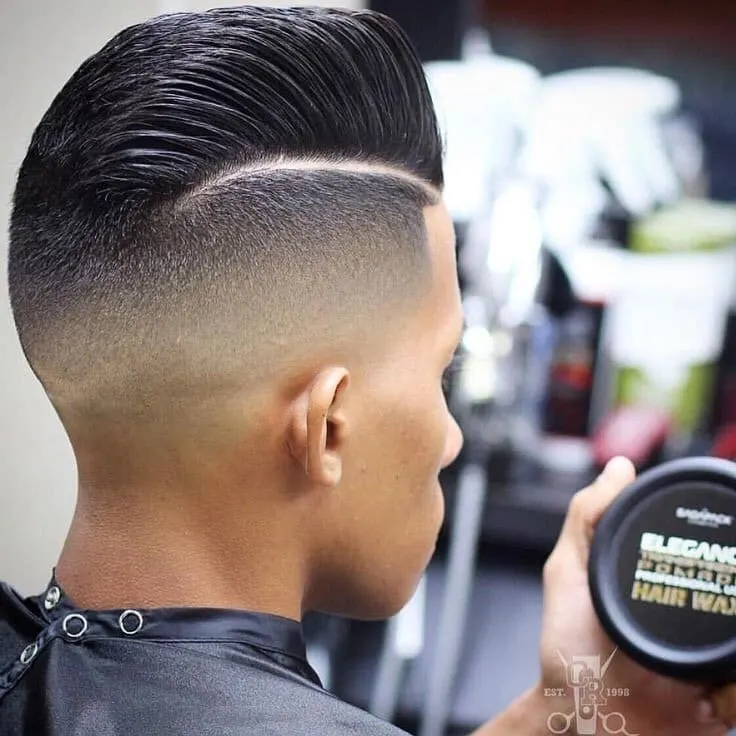 You're looking at the perfect fade here. It's more like a work of art than a hairstyle. Notice how blended everything is, including the swoop and shape of the longer hair on top.
26. A Casual Swoop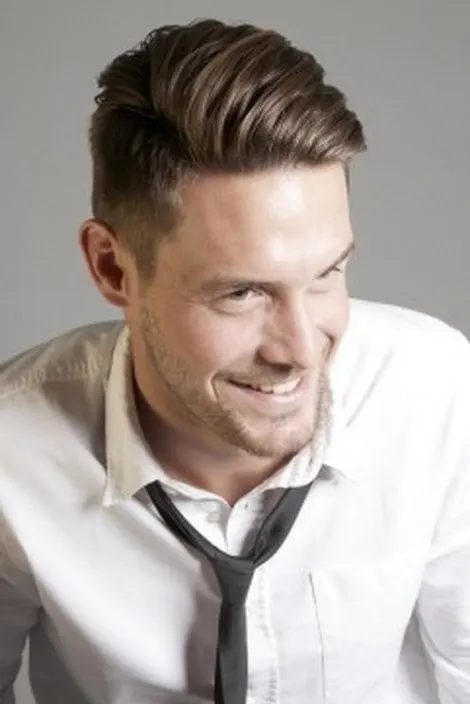 This classic combed overlook is easy to style and maintain. The sides can be a bit longer with this variation. It helps to create a slightly shaggy aesthetic, which is irresistible, especially when accompanied by that soft side swoop.
27. Spiked to the Side
Here's another example of subtle spikes. With this comb over a haircut, the spiking effect almost creates a pompadour. It's not quite there, but that leads this look to its casual, devil-may-care appeal. You can check other spiky hairstyle ideas for men here.
28. Pompadour and Circumstance
Look at the shaping of this combed up pompadour. It's perfect. The key here is to finger-comb your hair from the sides, pushing it toward the middle. If you're careful and patient, you'll end up with the same subtle, swooping pattern seen here.
29. Effortlessly Elegant
The next time you need a hairstyle for a formal function, look no further. Everyone loves the guy who looks like he's not even trying to look like a million dollars. Wear your comb over like this, and you'll look red carpet ready even if you're just going to the office Christmas party.
30. Scruffy but Sleek
The easiest way to ask for a comb over haircut is to describe a style like this. There's nothing complicated about it. Styling takes seconds if that. Best of all, it goes well with a beard. You can't beat that.
Comb Over Hairstyles for Short Hair
Men have been gifted with a whole lot variety of hairstyles this year, to begin with. From short comb overs to sleek undercuts, it just makes one want to stop and admire the art in their hair and how perfectly it suits their face cuts.
If you have a neatly-trimmed hairline that gives just the right angles to your face, you should go for a short slick back comb-over like this one.
Undercut hairstyle has been trending for quite some time, which is why it blends in with any kind of hairstyle being demanded. Combining an undercut with a short comb over would make one look classy.
If one has light-weighted hair, then they should opt for this look. The hair is super bouncy which attracts more attention towards them. One should get short layers in their hair with some highlights to make each layer stand out on its own.
34. 3-In-1 Comb Over Hairstyle
This hairstyle is for those men who are a fan of trying something new and adventurous. Carrying 3 hairstyles at once can seem to be a tough job which it is, but with practice, everything becomes perfect.
This hard part comb over hairstyle for short hair is high maintenance, so if you're up for giving your hair some extra time and effort, then go for this look.
35. Messy Combed Hair
Not every time does a neat haircut look good and defines the term classy. Sometimes it's just okay to have a "just got out of the bed" look which seems even sexier if one is daring enough to wear it outside the house all day long.
If you already have tried a short comb over, you can upgrade your style by changing your top hair into a color tone that you have never had before. One can also opt for just bleached hair, but if you're dying your hair for the first time, this would be the right thing to do.
If you're living in a country where it gets super-hot and humid most of the time, having a faded undercut on comb over would be the right thing. The hair is short, requires lesser products to tame them in place and needs combing over once only.
If you have a beard, the faded look can continue with your beard, giving a nice symmetrical continuation of the hair onto the face.
38. Short Curly Comb Over
The majority of the men think that if they have curly hair then they have no options to go for when it comes to hairstyling. This is wrong because it's actually a blessing to have curly hair as it's natural and looks super-cute on them. To style curly strands, go for a side-parting for short hair comb over style with a nice faded side undercut.
39. Wavy Comb Over
Just like curly hair, wavy short hair can also be styled in a comb over. In fact, it looks even better if you have natural waves forming, making the hair look like a sea of waves. This look is extremely classy and makes one look like they've stepped out of a magazine cover.
40. Undercut Sidelines Comb Over
The last one on the list is an addition to the short undercut hairstyle. If you're bored of a plain undercut on a comb over for short hair, then add some sidelines to really accentuate the partition of the top and side hair.
41. Side Design
42. Long Comb Over
43. Temple Fade
44. Hard Part
45. Long Swooped Top
46. Disconnected Undercut
47. Highlights
48. Brushed Two Ways
49. High and Tight
50. Chic Puff
51. Short Top + High Fade
52. Deep Side Part
53. Hipster Look
54. Shaved Sides
55. Grey Grace
56. Sharp Line Up
57. Flat Top
58. Defined Look
59. Blonde Ombre
60. Drop Fade
61. Pop of Color
62. Side-Swept
63. Slicked Back
64. Brushed-Up Front
65. Gentleman's Appeal
66. Shaved Sideburns + Curved Part
67. Military Vibes
68. Extra Long Top
69. Ivy League Haircut
70. Comb Over for Widow's Peak
71. Chic Office Look
72. Textured Top + Buzzed Sides
73. Ultra-Modern
74. Vibrant Hues
75. Short Comb Over
76. Detailed Sides
77. Ocean Waves
78. Two-Toned Style
79. Classic Side Part
80. Frosted Tips
Not every man can pull off comb over hairstyles, but many of them can. The cut's a universal pleaser, and because there's such an array of variations, it's not difficult to find a cut that suits you.