Greaser hairstyle became popular among the working class of USA youngsters in the 1950s. It was created under the influence of such music stars like Elvis Presley and Eddie Cochran. The main figures of the movement were Marlon Brando and James Dean.
This style was often popular among lower-class teenagers from poor neighborhoods. The "greasers" came back to the scene at the beginning of the 1970s and became popular again thanks to the American musical "Grease".
Since then the greaser hairstyles have been appearing in high schools and colleges. It is nowadays popular among young men and even women.
What Does Greaser Hair Represent?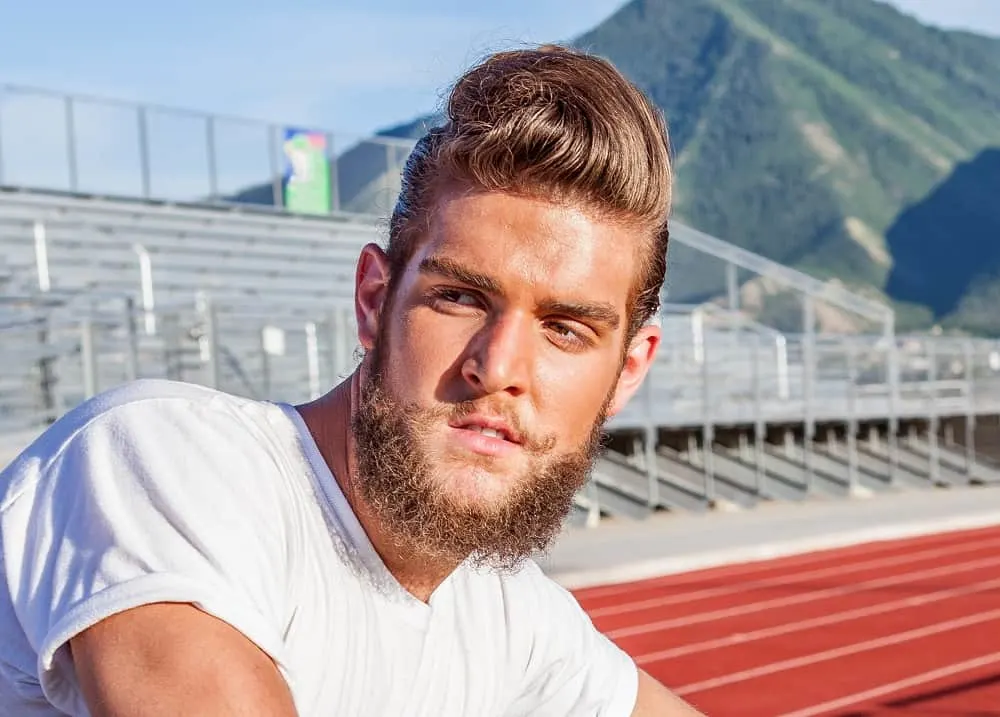 Greaser hairstyles became popular among working-class young men in the 1950s and 1960s. It was particularly embraced within Latino American and Italian American subcultures.
The greaser subculture emerged within motorcycle riders and street gangs after World War II, but adherence to the greaser subculture and involvement in a street gang were not always linked.
The hair was combed back with petroleum jelly or pomade to give it that signature shine and style. It had to be combed back frequently to hold its shape.
Into the 1960s it was more of a symbol of rock and roll due to Elvis Presley sporting the style and the rockabilly culture taking hold of America.
How To Get Greaser Hair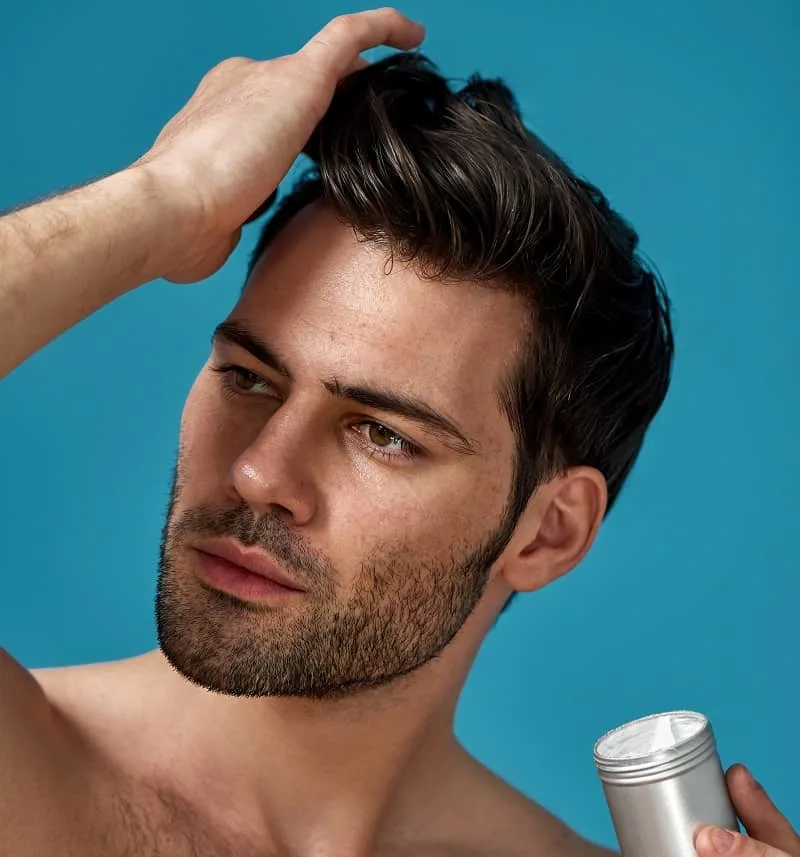 Nowadays, greaser hair is seen as a throwback to that era, and many people look upon that time with fondness and nostalgia. Do you want to try greaser look? Take a look at the tips below on how to get one!
Step 1: Make sure your hair is long enough to slick back into the style.
Step 2: Wash your hair to prepare it for the grease and build-up of the product.
Step 3: While your hair is still damp, incorporate your pomade, mousse, or gel into your hair and start combing it back. You can also use a hair dryer on low to add volume during this step.
Step 4: Finish combing the hair back until it is in its desired position.
Try 1950's Hottest Trend: Greaser Hairstyles
The name "greaser" comes from the hairstyle which needs a lot of hair cosmetics (gel, wax, pomade) to stay intact.
Greaser hairstyles have a wet look. Even though the most popular greaser days have come and gone, the hairstyle is still considered fashionable by many youngsters. There are many modern variations, which can catch your eye.
Take a look at some of the most amazing greaser hairstyles we have listed here. Choose the one you like best and go for it. A cool and fashionable look is unavoidable!
1. Slicked Back with Undercut
It's hard not to love the freshness of this slick back greaser hairstyle. Create an undercut with short sides for a modern edge, especially if you have a beard, as it can tend to crowd the face.
2. Greaser Mullet
Hello, hipster hair! If a stand-out look is your thing, then this greaser hair with mullet will get the job done. For face-defining tidiness, shave a small portion of hair in front of the ears.
3. Greaser Style for Short Black Hair
Natural texture can make these straight and wet styles tough. However, all you need is hair that is slightly longer up top and a flat iron to achieve a cool greaser hairstyle for Black men.
4. Pomp Comb over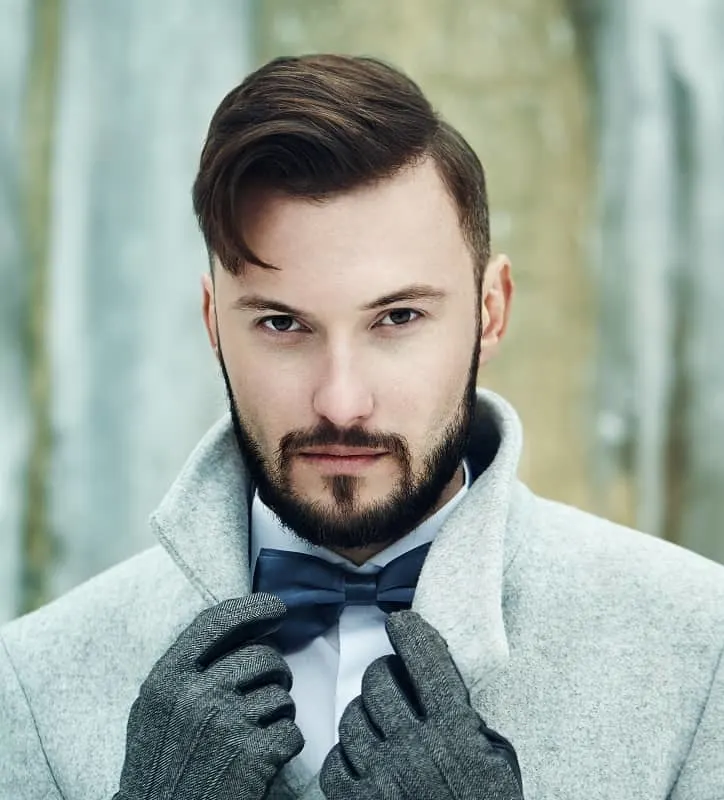 Thanks to the swirl on the forehead, this pomp comb over contains the throwback style that you crave. At plenty of lift to the hair to give it some pomp and use a round brush to give bangs that delicious curl.
5. Greaser Style for Mature Men
If you think that a greaser hairstyle for old men doesn't exist, then think again. Paired with a long, full beard, a swirling pompadour with a low side part looks fantastic. Use these features to help frame your face.
6. Greaser Pompadour with Small Part
Don't worry about a big dramatic part. If you're not into a completely slicked back look and like the way a part defines your face, create a small one on your favored side.
7. Elevated Pompadour
This look proves how classic greaser was adopted by a trendier elite to become a sophisticated style. Add tons of height at the front of the head and use a wide tooth comb to create some larger, textured pieces within the pompadour.
8. Quiff Style
Quiffs can feel modern, but a full quiff that stretches the length of your forehead has a retro feel. Use a blow-dryer to bring hair up and slightly back into this artful shape.
9. Comb over with Tapered Fade
Another great way to give this throwback style a modern feel is with a tapered fade. Buzz the hair over the ears and gradually fade it into a side part. Don't forget to give hair at the center of the forehead that necessary lift.
10. Loose Victory Rolls
Roundness is a major feature of 50s greaser hair. The victory rolls on this style are a major throwback to a more glamorous era. This look suits a slim face best.
11. The Elvis Cut
Men with a thick and straight mane can recreate Elvis Presley's famous hairdo. It is defined by a long top that tapers slightly towards the sides and back. Slick back the strands using pomade with the front puff slightly tilting towards one side without a part. Iconic isn't it?
12. Wet Look
Here is another greaser hairstyle from the 1950's perfect for men with unruly curls. Clip the sides with a slightly longer top and use an ample amount of gel or any other styling product to comb over the hair with a side parting. Leave the curls to bend naturally for a messy appeal.
13. Brush Up + Undercut
Young boys can recreate this chic yet elegant hairstyle by getting a neat undercut along the sides keeping the top significantly long with the strands being brushed up and sideways. A spritz of hairspray will keep the look in place all day long.
14. Slicked-Back Waves
Show off your masculinity with this office look if you are blessed with natural waves. The buzzed sides keep all the attention towards the long top that is brushed back. The natural wave pattern is what sets this simple hairstyle on fire.
15. Angular Fringe
This look is all about short sides and a long straight top with the front fringe stealing the show. Ask the barber to cut the front strands at an angle so that when the top is side swept the fringe falls over the eye ending in a sharp point. Super edgy and cool!
16. Messy comb over
This stylish messy comb over is created by using a small amount of hair gel. So, this greaser hair will appeal to those, who don't like to bother with a lot of hair cosmetics. Apply some gel to the top part and comb it back with your fingers.
17. Stylish cowlick
This cowlick is not classical, but looks amazing on wet hairstyles. All you need to do is let one strand fall down your forehead and curl it a little. Make sure the rest of your hair is neatly styled with some hair gel.
Lively taper fade cuts for stylish men
18. Short and cool
The classical greaser hairstyle can be achieved without too much hair gel, if the greaser haircut is done correctly. Cut your hair short, but long enough to create some volume on top. If the proper haircut is created, then almost no gel will be needed to keep it neat.
19. Modern greaser pompadour
This modern greaser haircut is achieved by making a mohawk and leaving hair on top long enough to create a pompadour. This pompadour is not easy to make on your own, so some professional help will be required to style it.
20. Greaser undercut
Undercuts are popular nowadays. So, how do you make a greaser hairstyle out of a regular undercut? Grow your hair long enough on top to create comb over. Apply a lot of hair pomade to make your comb over look as greasy as possible and you are done!
21. Greased side part
This style is easily created by making a standard undercut. You should style the top hair to make a clear side part. The left side is greased with some hair gel and the right side is shaped into a square comb over.
22. Adding accessories
Being a modern greaser is not as easy as it was 20 years ago. Hairstyles are often not enough. So, a good idea would be to browse different accessories, such as earings. Tattoos are another way to make a statement together with greaser hairstyles.
23. Short beard
Greasers often go for messy scruffs. So, you can opt for an easy comb over (greased with some gel of course) and "forget" to shave. Scruffs are a great addition to any greaser style. Just don't let your beard grow too long.
24. Windblown hairstyle
This windblown hairstyle for men is pretty easy to make with the help of the hair gel. This style will really be appreciated by greasers, who like long hair. Wash the "grease" off and you are back to being a "nice" boy.
25. Textured mane
Hair cosmetics open up a whole new life for your hair. Style your textured mane to have several directions and leave one thin strand hanging over your forehead. This style will definitely get you some attention.
26. Good boy style
Greasers are rebels, but there is no reason they can look great with an office style. Use some gel to create a lateral comb over. All you need to turn this style into a greaser hairstyle is a tousling move of your hand.
27. Edgy comb over
This is a great modern greaser hairstyle for men of all ages. The sides are shaved or faded to be very short. The top is left long enough to create a length comb over, which reaches all the way to the nape. Don't forget gel saturation!
28. Creative greaser hairstyle
If you are a lucky owner of a widow's peak, then you can choose from any James Dean hairstyle out there. The one on the photo is easily achieved by some creative hand work and a big amount of gel. Get creative!
29. Fohawk
Want to look amazingly cool? Try this voluminous fohawk style. Make sure to show this picture to your hairstylist, so he or she leaves enough hair to create a great fohawk. If the haircut is done right, you can even avoid hair gel.
30. Very greasy
No mater how long your hair is, you can make greaser hairstyles with just using some hair gel. Apply gel or pomade all over your hair and shape it as you see fit. The longer the hair, the more gel you will need. There is no overdoing it!
31. Copy the King
Elvis is one of the founding fathers of the greaser style. So if you don't know which hairstyle to make, learn from the King! This particular style is created on long hair. It is combed upwards, then to the right and secured with hair gel.
32. The classics
The classical greaser style is created by leaving hair shorter on the sides and longer on top and then shaping it with a lot of gel. This hairstyle is easily created in 5 minutes. Any man can do it, so give it a try!
33. Round crest
This round crest is easily achieved by bringing the top part of the hair into the middle and shaping it with the use of some hair gel. Make the crest as high as your hair length allows and you will get an amazing greaser hairstyle!
34. Volume on top
This voluminous haircut is a modern way to style a greaser's hair. It requires little hair gel to keep it from getting messy and windblown. This haircut will really make you stand out of the crowd!
35. Highlighted crest
This is a great hairstyle idea for greasers with very short hair. If you can't make a voluminous greasy hairstyle, go for highlighting the top part. It will look amazing, especially if the colors are well-chosen and create a contrast.
36. Hair Raiser
This hair raising hairstyle will take a lot of styling product to keep it standing on end all day. Run styling gel through your hair and then pull upwards from the roots with a comb. Keeping the sides of your hair shorter will help to make the top of your style look even longer.
37. Diminishing Pompadour
A diminishing pompadour has more height at the front than it does at the back. An undercut and a fade can be combined to form the central part of this look, which is much wider than a mohawk. Grease a thick central section of hair up to create the pompadour style.
38. Subtle Quiff
Channel the greaser style with a very subtle rolled quiff. Use styling gel and a comb to tease your hair round into a subtle style. This sharp look is good for an "everyday easy" style and can be worn to the office too.
39. Twisted Teddy Boy
Shaved sides help to drag this 1950's style into the modern day. Plenty of styling gel is needed to hold the twisted pompadour style in place. Finish the whole thing off with a dual cowlick quiff.
40. Duck tail

Start this style off by running plenty of gel through your hair. Comb your hair so that it sits in a high style on the top of your head. Finally, tease the hair at the back of your head down into a duck tail shape.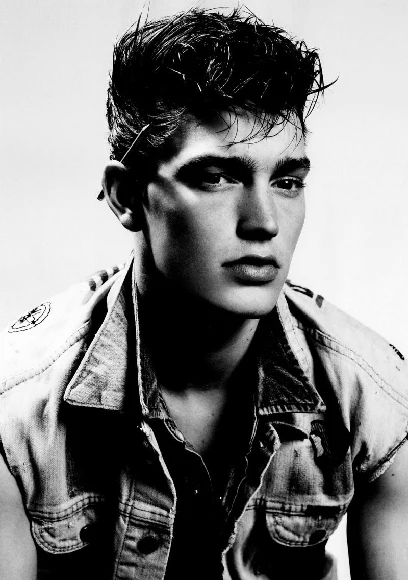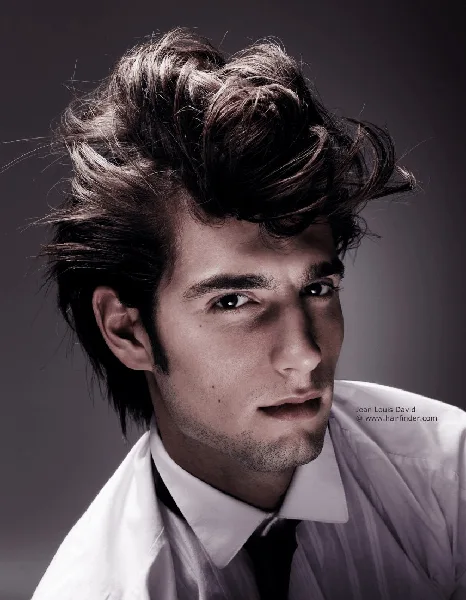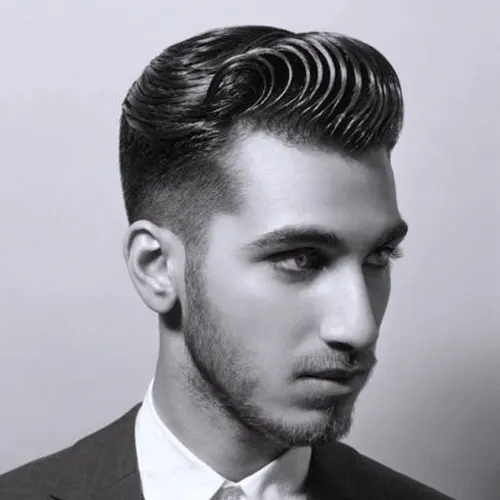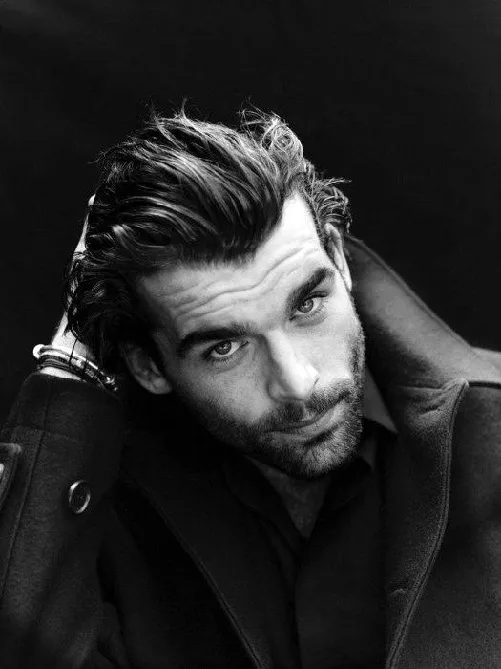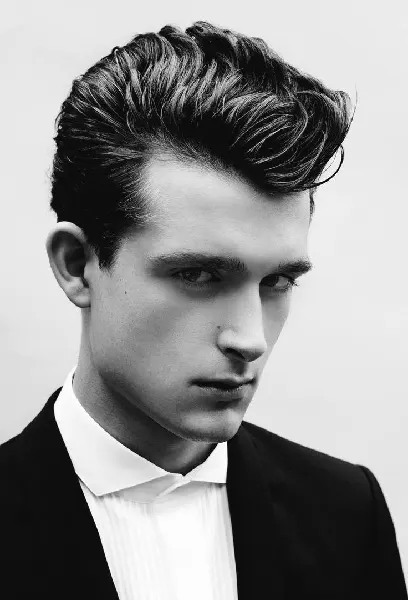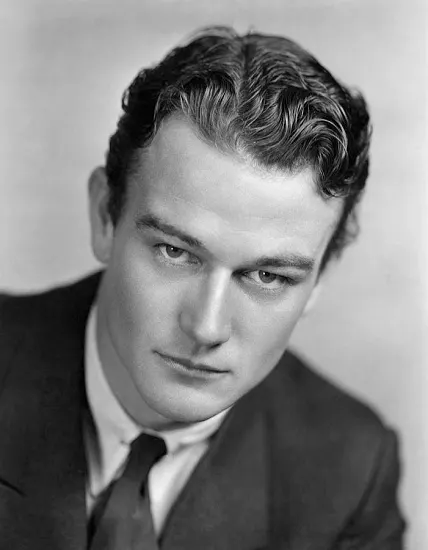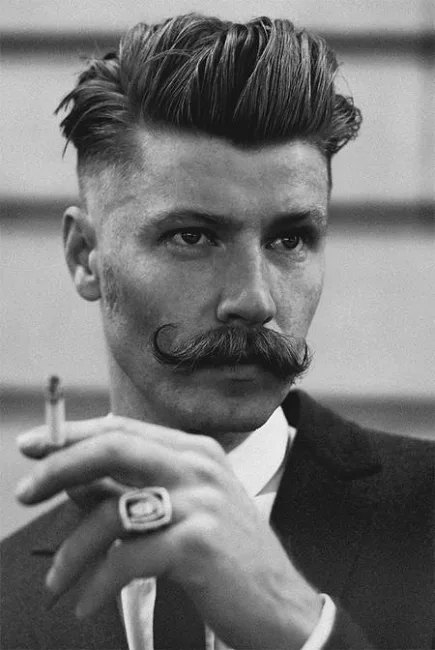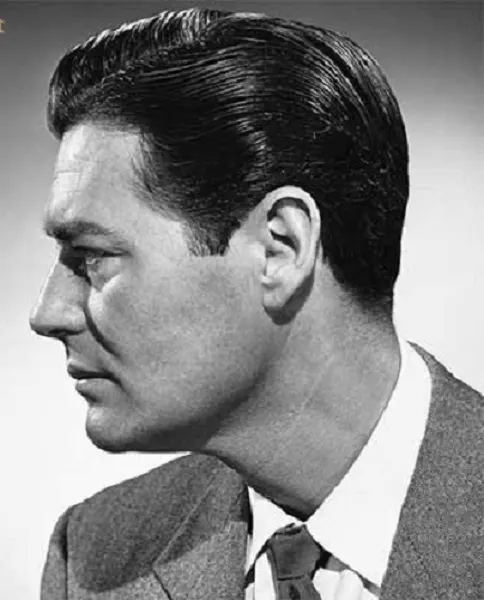 Now that you know what classical and modern men's greaser hairstyles look like, you are ready to make a choice. There is no reason to be a real greaser to sport such a haircut. It can be a good way to diversify any regular hairstyle you might have gotten tired of.