If you color hair often you know that the transfer of hair color to the skin is a common challenge, no matter how crafty you are with donning those gloves. Hair dye tends to get on everything from your clothes to the countertop. What do you do when it gets on your ears, forehead, neck, or hands?
The answer to this question is not limited to one answer. In fact, there are a number of ways to remove hair dye from the skin. First and foremost, you always want to remedy the mistake or take precautions to extricate dye from the skin as soon as it is noticed.
However, should you be able to finish the process of coloring hair with dye before seeing the stain, there are a few actions you can take to correct the mishap.
How to Remove Hair Color from Skin
Here are 9 ways that experts recommend removing hair dye from your skin.
#1: Hairspray
To deploy the hairspray technique, you will need a cotton ball and hair spray. Next, saturate the cotton ball with the hair spray.
You will apply to the saturated cotton ball to the area in which you are trying to remove the color. The hair spray contains a mixture of chemicals that will support the removal of the dye while simultaneously exfoliating the skin.
#2: Lemon Juice
To use this technique, simply apply a generous amount of lemon juice to a cotton ball or makeup removal pad and rub it to the affected area. The action associated with rubbing the area to remove the hair dye may take a bit of time, but you will begin to see some results.
Try These Hair Colors If You Have Tan Skin
#3: Eye Makeup Remover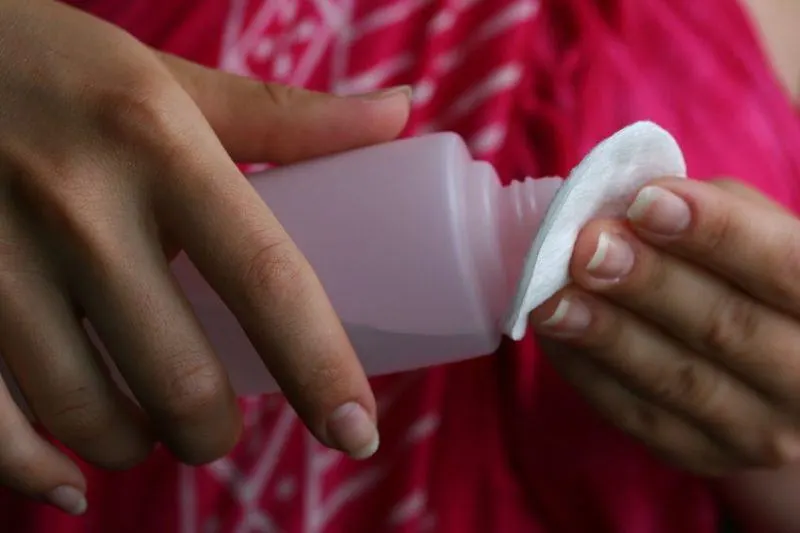 Did you know eye makeup remover had far greater uses than just removing cosmetics from our faces? That's right and eye makeup remover can be used to remove dye from the skin.
Simply apply the solution to a make-up remover pad and gently, using a back and forth motion, begin the process of removing the dye. It will not be an easy process; however, it should work with a bit of patience.
Once the stain has been lifted, you should be able to use a clean sponge or towel to remove the excess or the remaining bit of dye from the skin.
#4: Petroleum Jelly, Baby Oil or Olive Oil
In those instances, where the dye is left on the skin for a period of time, you may need to apply something to help break the substance down a bit. Petroleum jelly, baby oil or olive oil is an excellent way to do this.
Using a sponge or your finger, apply the jelly or oil to the affected location. This is a multiple-application process. With repetition, you should start to see the dye slowly lift.
The Best Hair Color Ideas for Dark Skin
#5: Hydrogen Peroxide
Hydrogen peroxide is a gentle cleanser that when applied to a cotton ball and then to the skin can be very effective.
#6: Nail Polish Remover
Nail polish remover is a widespread technique used to remove hair dye from the skin –but if you choose to use this solution, proceed with caution as acetone can be irritating to the skin.
#7: Hand Sanitizer
I know you have some sitting in your linen closet or under the bathroom sink. You can use it to remove hair dye stains from your hands, too. Just apply it to the area and allow it to sit for a few minutes.
Then wipe it off. It might take multiple applications over the span of a day or two to remove the stain.
#8: Toothpaste
Toothpaste is gentle, but some varieties have just enough grit to scrub off a stain. This is especially true if you use bleaching toothpaste. Wet the area and apply a generous amount to toothpaste. Scrub and rinse.
#9: Dish Soap and Baking Soda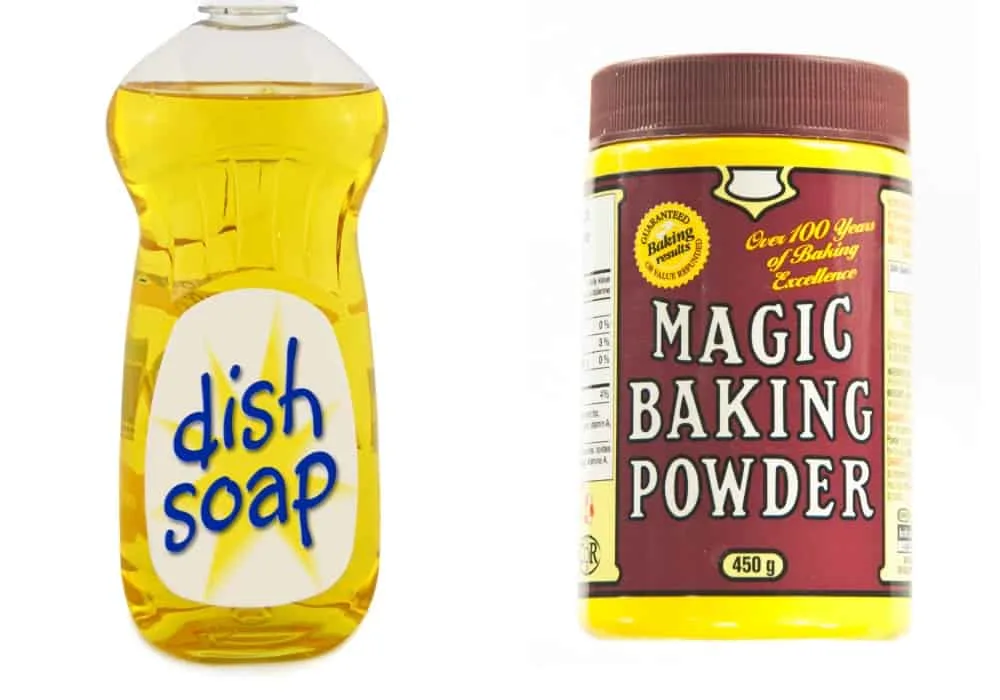 Like toothpaste, baking soda has enough grit to scrub your hands and nails without causing damage to your skin. Mix the baking soda with dishwashing liquid in equal proportions and rub onto wet skin. The stains should disappear.
These are just 9 ways to remove hair dye from the skin.
FAQs
How to remove hair dye from the hairline and face?
You'll want to try something gentle if the stain is on your face or hairline. Try a facial cleanser or soap, makeup remover, baby oil or olive oil or toothpaste.
How can I prevent hair dye stains?
Use petroleum jelly or mineral to coat your hairline, ears and neck. Either of these can prevent the dye from seeping through should it land in those areas.
How can I get hair dye off skin fast?
The harsher methods work faster, like rubbing alcohol, nail polish, or hairspray.
How to remove hair dye from my scalp?
This one is tricky because you don't want to remove your hair color when you go for taking away dye from the scalp.

You can try a gentle scalp scrub, but it's best to prevent scalp stains by applying hair dye to your hair when it's oily on the scalp. A freshly washed scalp can help the dye to adhere.
How to get rid of dye stains on my hands and nails?
Try a hand sanitizer if regular soap doesn't work. Try to use gloves when applying the hair dye.
Recommended:
These are just 6 ways to remove hair dye from the skin. Whether it happens in the salon or the comfort of one's home, there are many methods that may be utilized to rid the skin of the dreaded dye mistake.
Keep in mind that the longer the solution has been on the skin or, the darker the dye, the more work you may have to put in to get that dye off the skin! You should not have to scrub to see results so patience will be a critical part of your path to success.