Everyone knows that the best hair color can be chosen when suited to the skin tone. The hair colors for tan skin can vary depending on your mood and preferences. However, there are some laws you should follow to pick the right hair color.
Women with tan skin often envy their light-skinned friends, who look airy and beautiful with blonde locks. Meanwhile, tan-skinned girls have plenty of colors to choose from. Unfortunately, most of them are rather dark and stem from brown and red. However, there are some light options as well, especially as highlights.
How To Determine Your Skin Tone
Before finding the best hair color for tan skin tone, you should ensure that tan is what you are dealing with. Tan is a warm skin tone. Here is a quick test if you are getting lost when asked to determine the tone.
Make sure you do the test when it's a day out. Natural light is a must-have for a proper test.
Get a mirror and five pieces of paper. Each sheet needs to be a different shade, from white to green (white, yellow, red, blue, green).
Wash your face thoroughly.
Hold up each of the sheets near your face and look in the mirror.
If your skin looks the best when the blue, green, and white sheets are near, your skin tone is cool.
If it appears the brightest when near red and yellow, your skin tone is warm.
Still not sure? Do the Wrist Test.
If you are still unsure about the tone, you can do a simple wrist test.
Hold your palm up and look at the vein going toward your wrist.
If the vein looks blue, then your skin tone is cool.
If the vein appears green, then it's warm/tan.
What hair colors are suitable for tan skin?
Women with warm skin tones can sport blonde, red, or brown hair colors. However, they need to pay special attention to the shade. Butterscotch, honey, caramel, strawberry, and golden blonde are the best choices.
If you want to become a redhead, use dark red blonde or medium red-brown. Such shades can make tan skin glow. Reddish caramel colors are also a good option.
If becoming a brunette is your goal, try to choose brownish shades with a touch of red. Try to avoid blue undertones.
The overall goal of a person with tan skin is to make the skin color look brighter instead of darker. Therefore, You should avoid anything with blue shades, such as platinum blonde or light red.
Chestnut Brown Hair Color Ideas
Beautiful Hair Colors for Women With Tan Skin
Are you spending days and nights wondering about the perfect hair color for tan skin? The time has come to make a choice. We tried our best to come up with the most interesting, appealing, and striking options so you can choose fast.
If you have an olive or tan skin hue, you have plenty of options. However, most of the time, girls with such skin tones have dark hair and looking for ways to change it. The below options can help you change the perfect hair shade for your skin color.
1. Light Brown
This light brown hue is probably the lightest you can go when checking out brunette options. Meanwhile, it looks natural and won't require you to struggle with visible roots. So, brighten up your mane with light brown!
2. Fiery Red
Fiery red hair color for tan skin is one of the brightest and the richest options to make you shine. If you go any lighter, you might make your skin tone look worse. If you go darker, the power of red will subside.
3. Fantastic Mahogany
Mahogany hair colors can vary, but this one looks terrific with olive skin. You have to keep an eye on this shade washing out. Unfortunately, it can happen relatively fast. Once the color fades, the image will be lost.
4. Add some red
Reddish-brown shades are the perfect choice of hair colors for tan skin. The reason lies in the perfect balance between reddish and golden hair shades and warm skin tones. Try this color, and you'll love the result.
5. Natural dark brown
Naturally dark brown hair looks fantastic with tan skin tones. You don't have to go out of your way to get this hair color. This brown shade can look equally good on raven black or dark brown hair. Please give it a go!
6. Honey highlights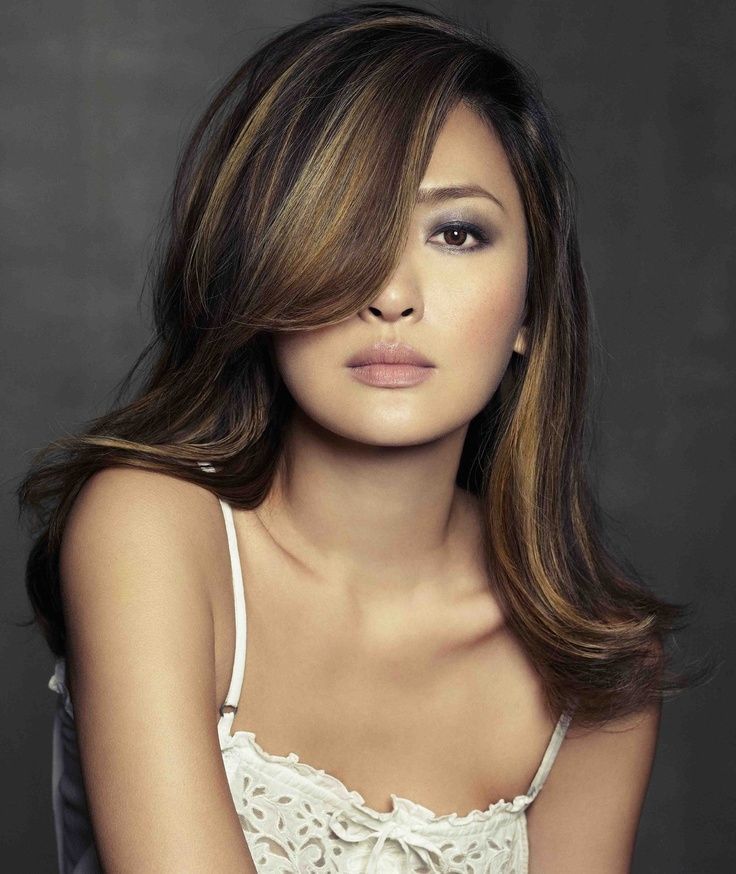 If you want to use your hair to outline your dark skin tones, honey highlights are the way to go. You don't have to worry about frequent touch-ups or bleach your brown locks with them. Instead, they look natural and appealing.
7. Auburn Spice
Reddish Auburn is one of the most popular colors women with tan skin tone choose when they decide to go red. It's a warm and calm shade, which doesn't need too much maintenance. However, you have to be ready for touch-ups once every 1.5 months.
8. Golden brown
Give your tan skin a boost with this golden brown hair color. You can enjoy the way such highlights brighten up your skin. Just don't go for dyeing all of your hair with this color. The result is not always perfect.
Ginger is not the best hair color for tan skin, but it can look amazing when used as subtle highlights. Leave your hair the natural color and dye just a couple of strands of ginger. You'll be genuinely amazed by the result.
10. Rich brown with golden highlights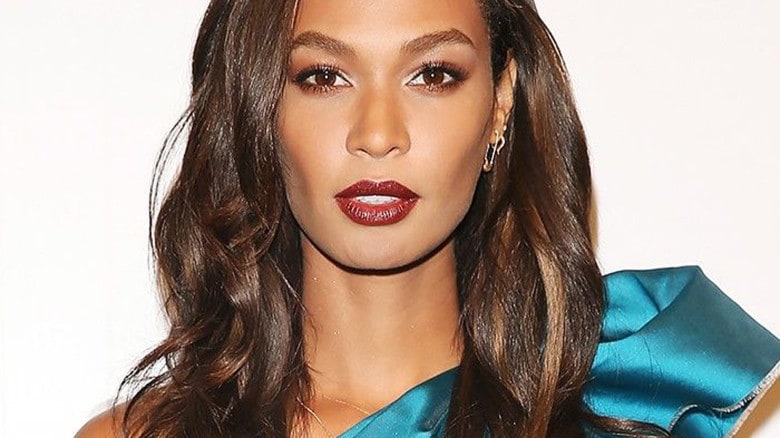 Rich brown colors look the best on the tan skin, but they are tough to maintain. Add a few golden highlights to give your mane some shine when the color starts to wash out. They need to be touched up less frequently.
Short Hairstyles for Women With Thick Hair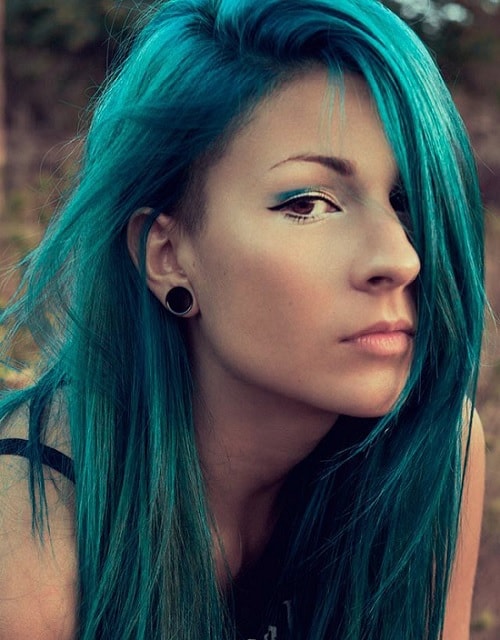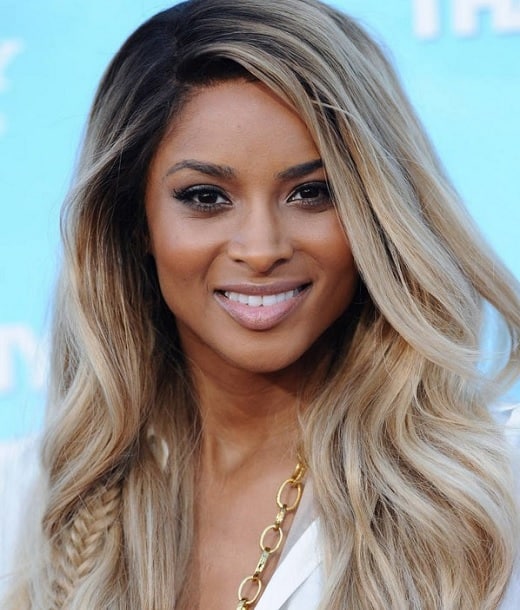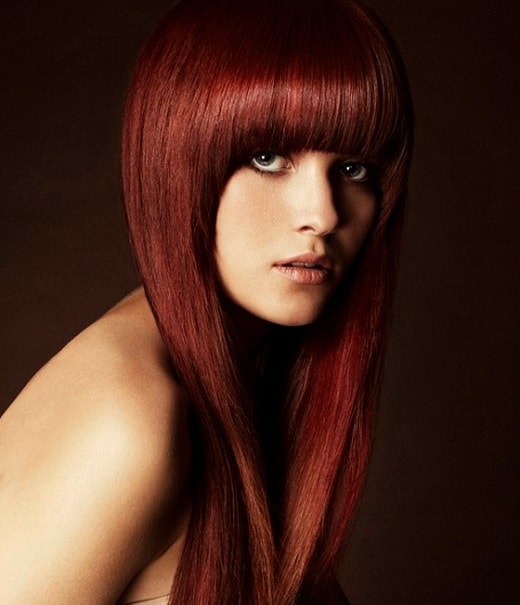 Wondering which hair colors for tan skin will suit you? Take another look at the above hair color ideas, and you can indeed find at least one option to try. Testing new hair colors is always fun. You can use our advice to make the best choice.