Your nose is your most prominent feature and the center of your face. Though a button nose is considered beautiful, a big nose is nothing to be ashamed of.
There are ways to make your nose look visually smaller, so picking suitable hairstyles for big noses can be a styling hack you want to master.
Fat noses make women often feel self-conscious, and many opt for rhinoplasty, while others put efforts into making their noses appear slimmer with makeup and contouring. Well, there's another option too!
Hairstyles for women with big noses do exist and can do wonders to make you look pretty while diverting all the attention away from that nose.
Appropriate Hairstyles for Big Noses
After going through the following hairstyles, your big nose won't be a problem anymore.
1. Medium-Length Layers
Layers are ideal to soften your facial features reducing the emphasis on that fat nose. Opt for a medium-length mane and spice it up with a blonde ombre. Pin down the front strands with a deep side parting for an edgy look.
2. Long and Strong
If you're a dark-skinned lady with a big nose, try this big nose hairstyle! Those who are blessed with long tresses can refresh them with subtle layers.
Keep your hair loose tousling it on the front to grab all the attention. An off-center part will help too. Black women with short locks can recreate the style with a curly weave.
3. Soft Wolf Cut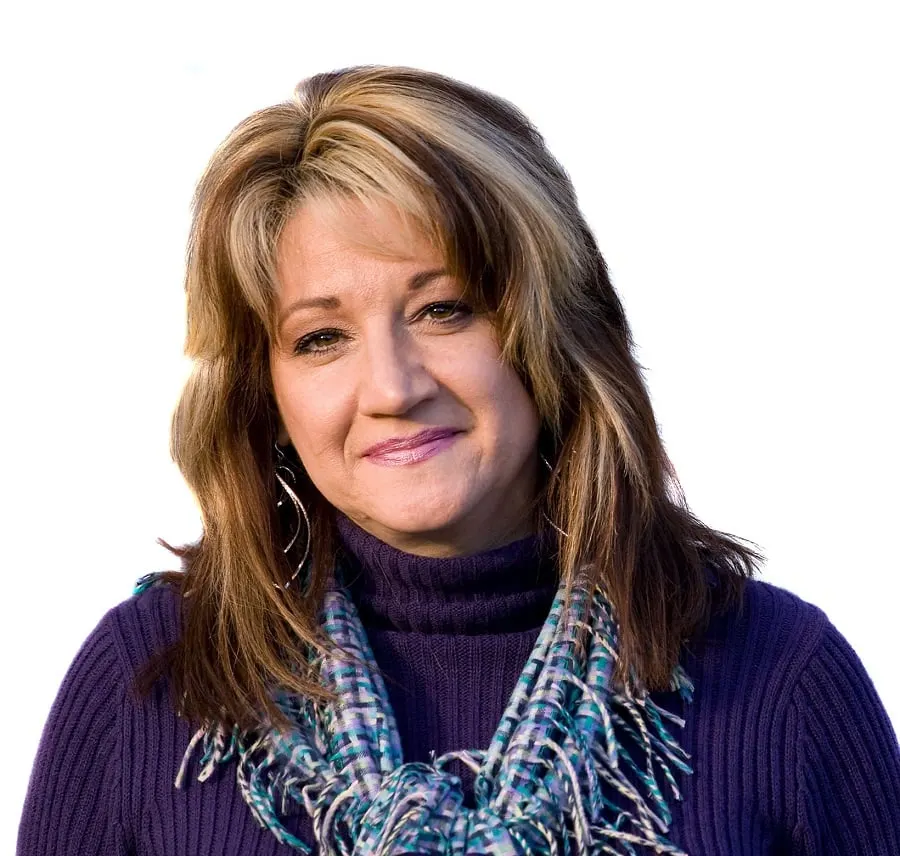 This wolf-cut hairstyle is ideal for women with fat noses who are getting on in years. Being a combination of a shag and a mullet, a soft wolf haircut is also perfect to add some body to a thin mane. Don't forget the chunky blonde highlights.
4. Classic Bob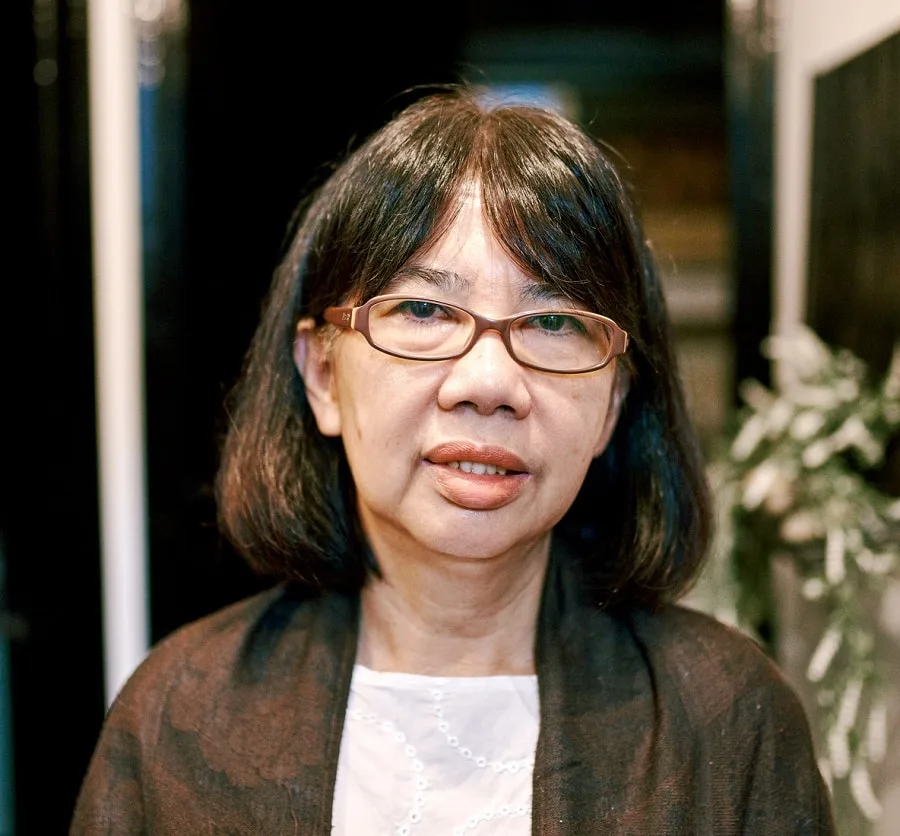 Bobs are not only timeless and ageless they are also perfect to contour your face naturally. Chop the hair at neck-length with off-center-parted curtain bangs and flip the ends inwards when straightening the mane. Your nose will look visibly smaller!
5. Box Braids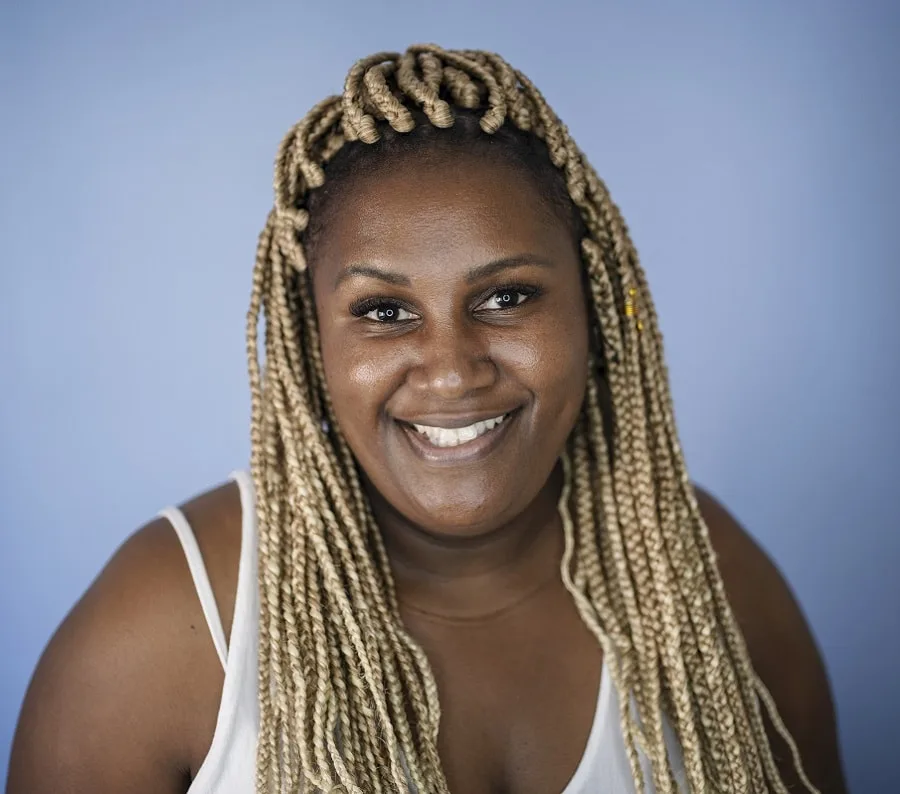 Box braids are suitable for fat-nosed black ladies who want to protect their natural hair with style. Choose light blonde extensions to contrast with your beautiful dark skin tone and incorporate them while plaiting the strands going as long as you wish.
6. Birkin Bangs + Bun
Divert all the focus on those gorgeous brows and eyes by asking the hairdresser for Birkin bangs. they're a bit longer and hit in that space between your eyebrows and your eyelashes. Set the look on fire with a cute bun sitting on top of the head.
7. Shaggy Lob
Reduce the prominence of a big nose with a chic shaggy lob falling on the shoulders. Go for choppy layers taking off length unevenly all over the head. Finger-tousle the strands with a simple side part for a messy yet sexy appeal.
8. Side-Swept Fringe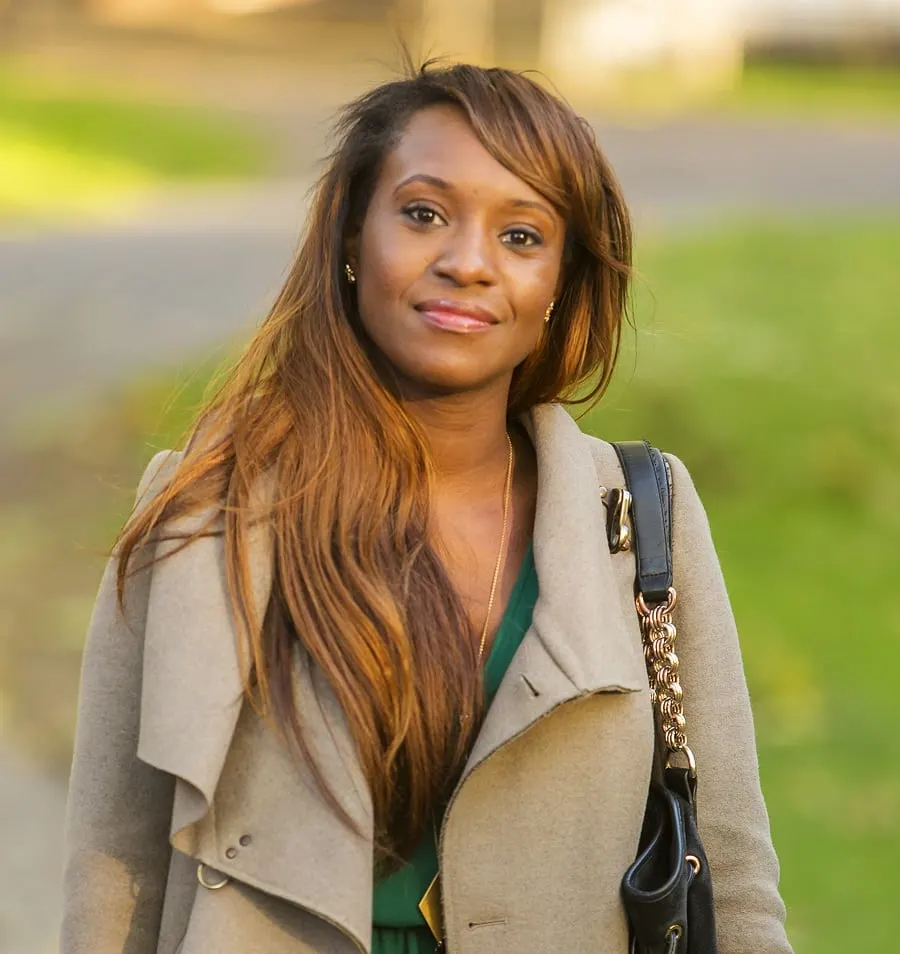 Side-swept bangs coupled with any hair length make an ideal hairstyle for ladies with fat noses. How? They impart an asymmetrical look to the face, making those harsh features less noticeable.
Tousle the rest of your hair at the front, on the opposite side of your bangs. When your bangs are swept to the sides, your hair simply frames your face.
9. Loose Beach Waves
These loose waves are to die for. Get a fresh trim, some platinum blonde highlights, and ask for beach waves at the end.
Put on a stylish headband covering the hairline with a bright color on the lips and wow! Who's going to notice that nose? No one!
10. Extra Short
Short haircuts for chubby faces are known to bring your facial features under the spotlight making them not so suitable for big-nosed ladies.
But if you have accepted your nose there is no harm in chopping that fluffy mane an inch or two from the roots. Low-maintenance and bold!
11. Wedding Look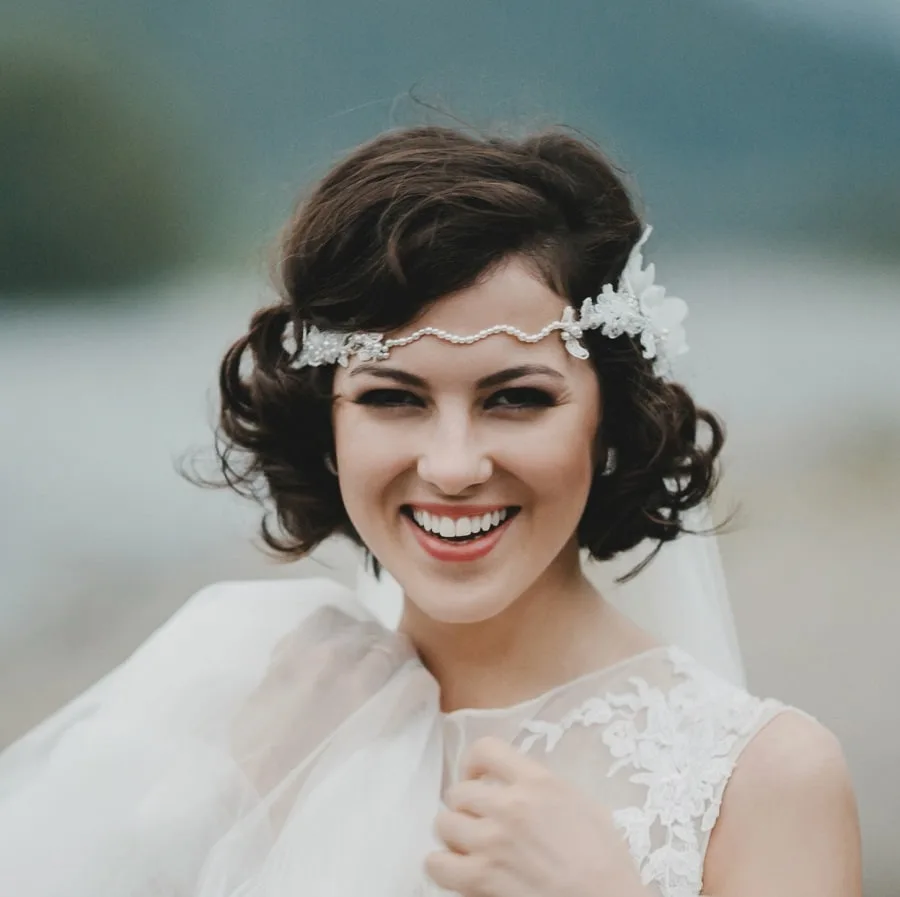 Women blessed with a head full of bouncy curls can look perfect on their wedding day by snipping their locks into a short bob at chin length with soft layers falling on both sides of the face. Top off the style with a fancy headband and a veil. Dreamy!
12. The Wedge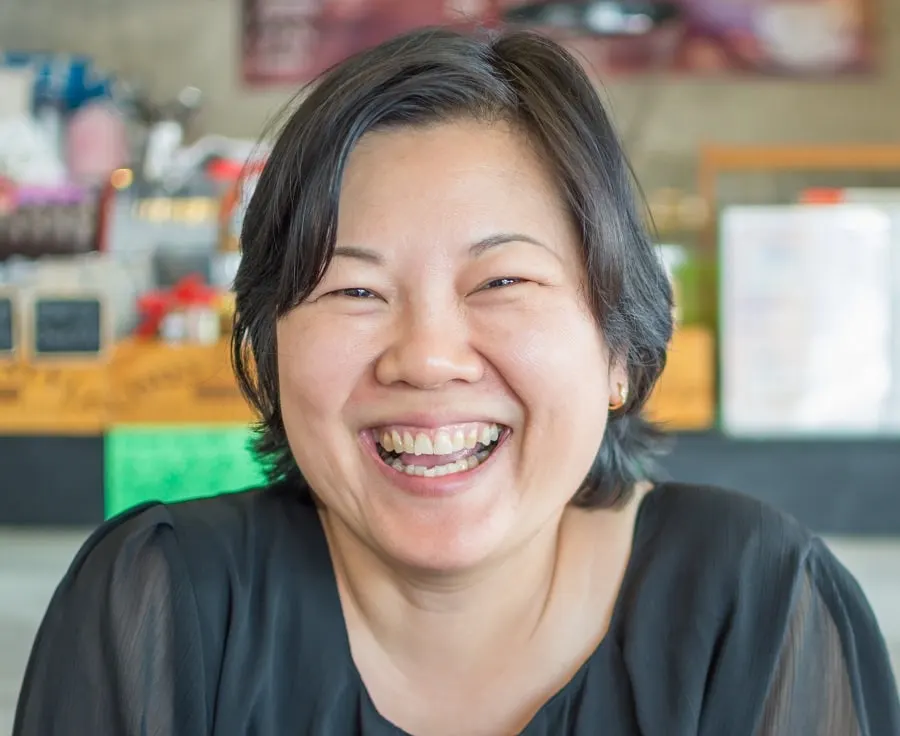 Ladies who are looking for something easy maintenance can give the wedge haircut a shot. It is characterized by a very short back falling on the neck with longer layers on top, while the sides cover up the ears. Finger-brush the strands and you are ready to rock.
13. Deva Cut
Hairdos that make a face appear wider, cause a fat nose to seem smaller in return just like these precious curls.
A deva cut involves cutting and styling each curl individually to fall at varying lengths around the face. Not enough? Try shadow roots with a golden blonde hair shade.
14. Half-Up Bun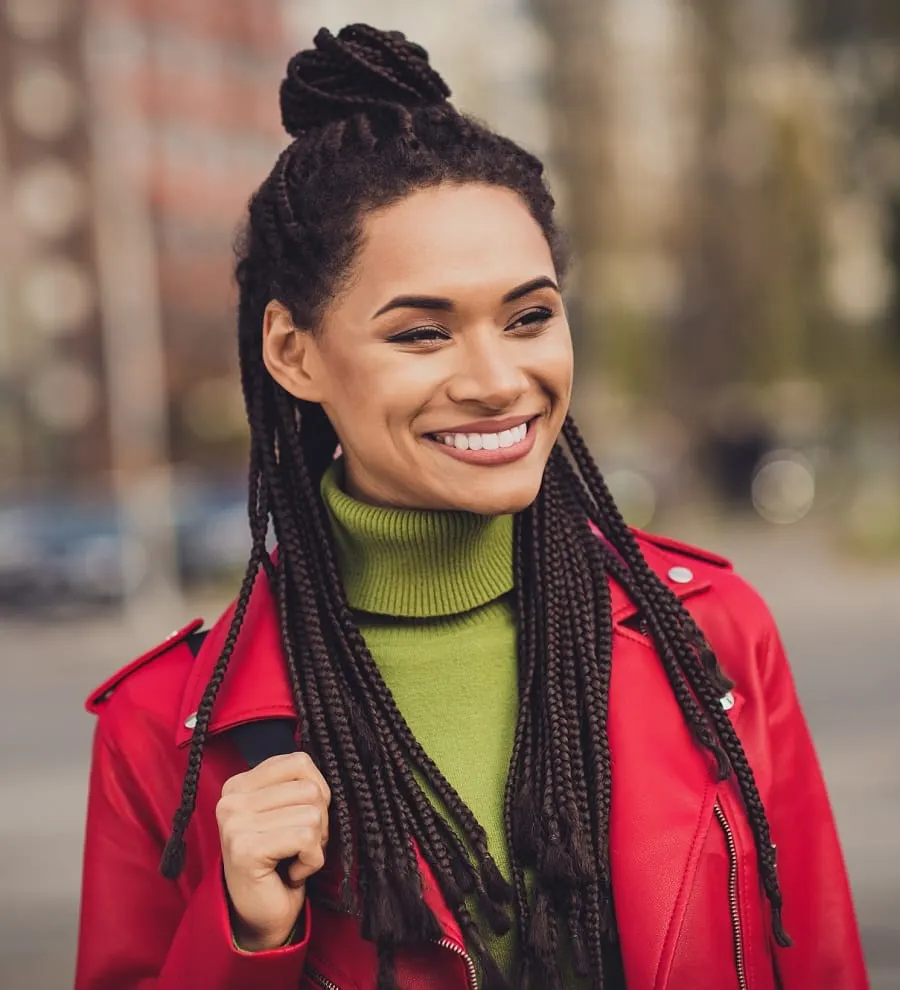 Another hairstyle to balance out a fat nose. Mixed-race women can go for knotless braids using extensions matching their natural hair shade.
Take half of the knits and swirl them around into a bun creating a voguish half-up hairstyle that won't be ignored.
15. Natural Pixie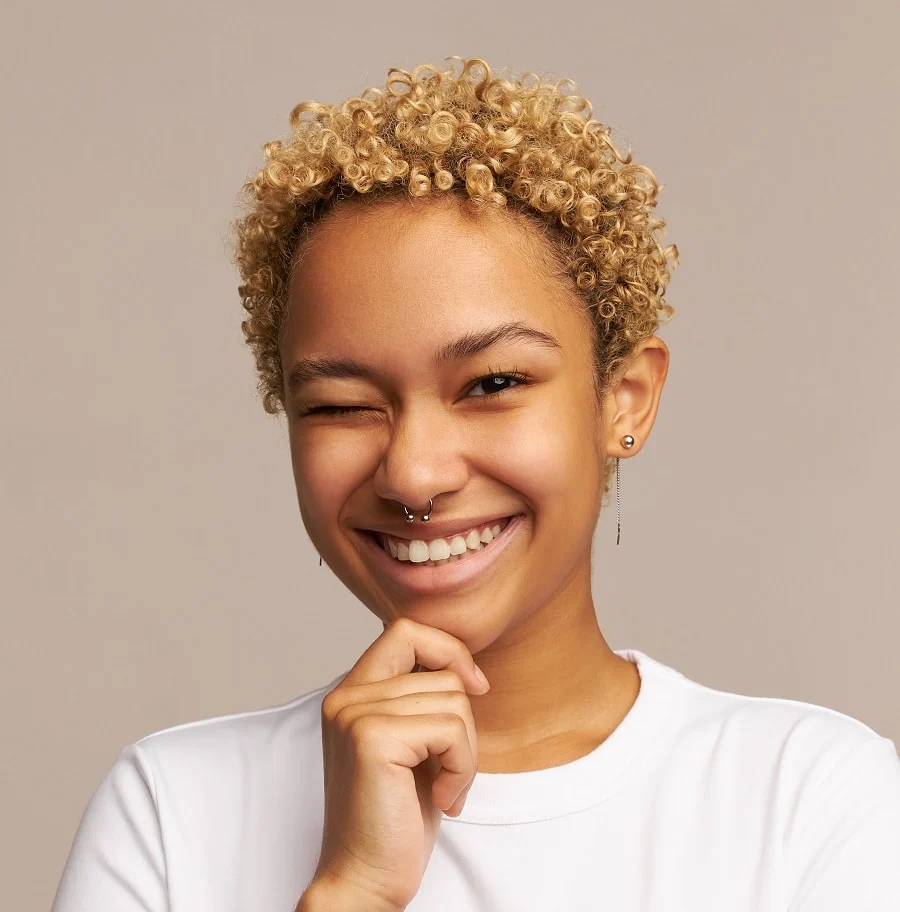 Got to the stage where you have learned to love your nose? A pixie cut for black women is worth a try then.
Start fresh by cutting off those unique kinky coils into a short top with even shorter sides. Don't stop here! Rock a gorgeous honey blonde hair color and see jaws drop.
16. Top Knot
Top knot buns are not only effortless to achieve they are also ideal to impart a slimming effect on the face and hence the nose too.
Get through an oily hair day with style by slicking back the strands in an oversized bun and fix in place with pins. Easy-breezy!
17. Asymmetrical Hairdo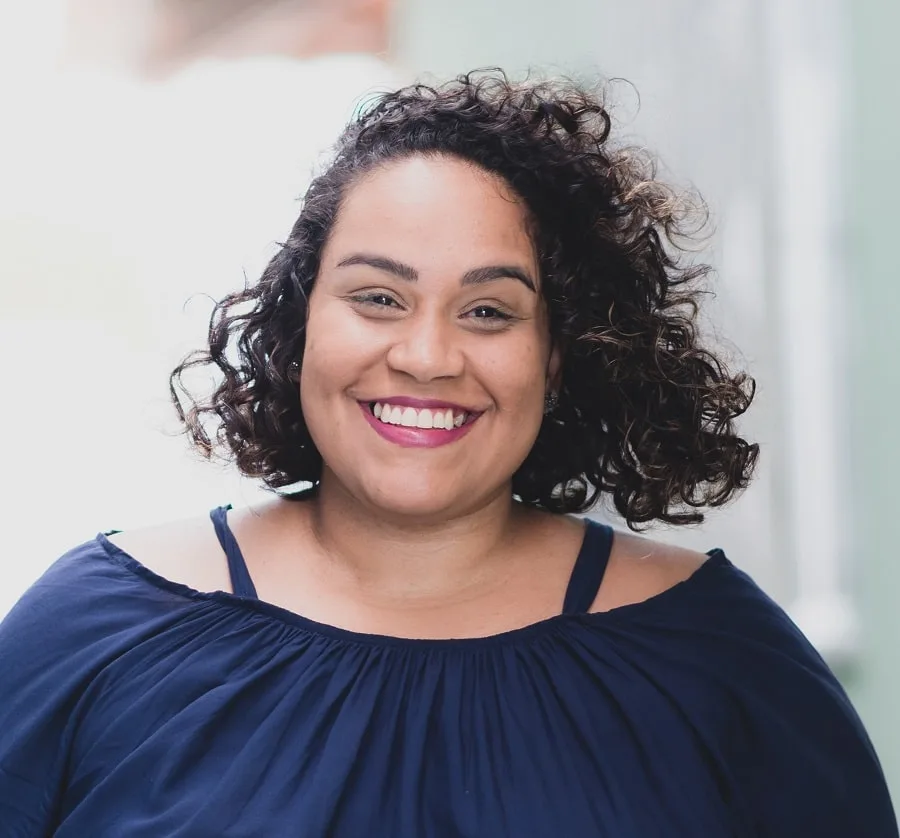 As mentioned earlier, asymmetrical hairdos keep the focus away from less likable features of the face. Whatever the texture snip the strands at chin or neck length, keeping one side longer than the other. Level up the look further with blonde babylights and a deep side parting. Eye-catching!
18. Double Buns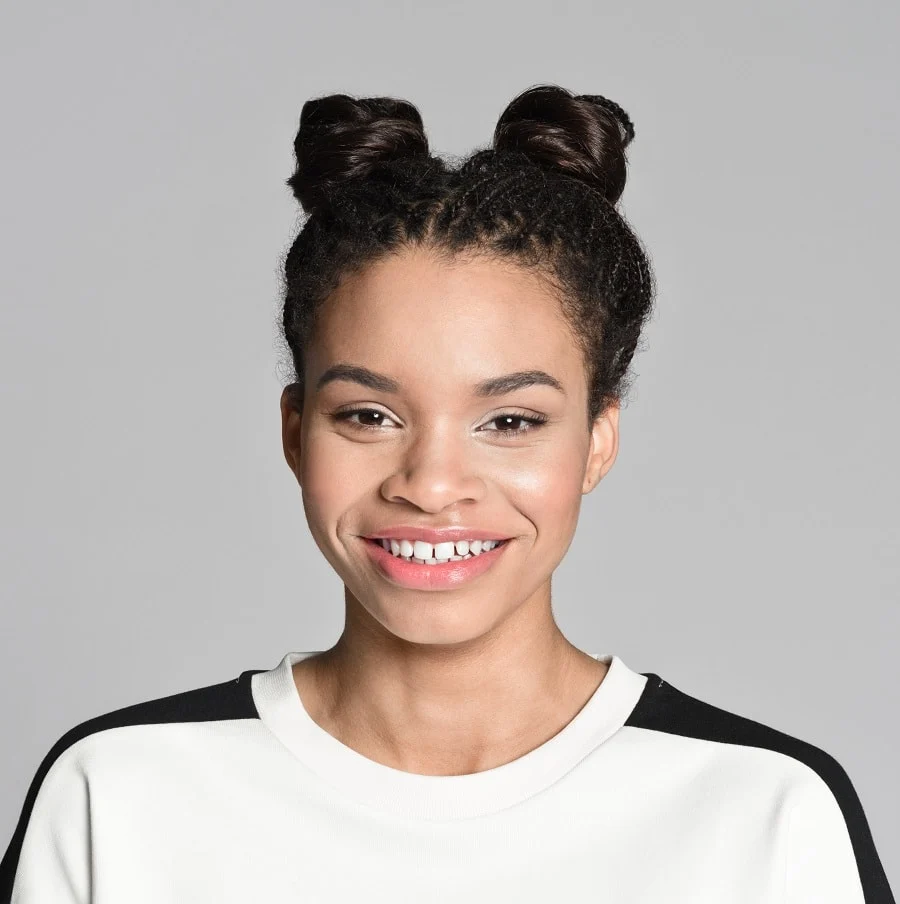 Recreate this hairstyle to make your tresses the center of attention. Opt for fine micro braids and instead of plaiting down to the end extend the braids just a few inches while gathering the rest in two pigtails that can be wrapped around into playful space buns.
19. Coily Buzz Cut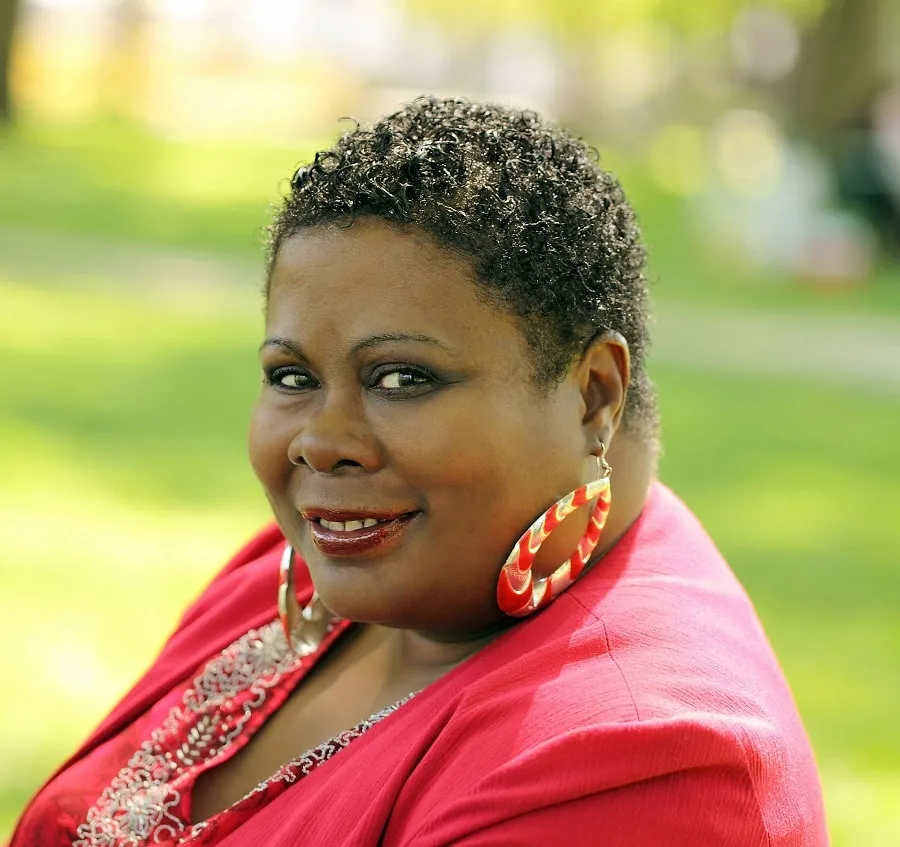 Big noses and chubby round faces go perfectly together. Take a break from styling your hair daily by getting a buzz cut and see those natural coils grow out after a few days. Put on some oversized earrings and voila!
20. Half-Up Ponytail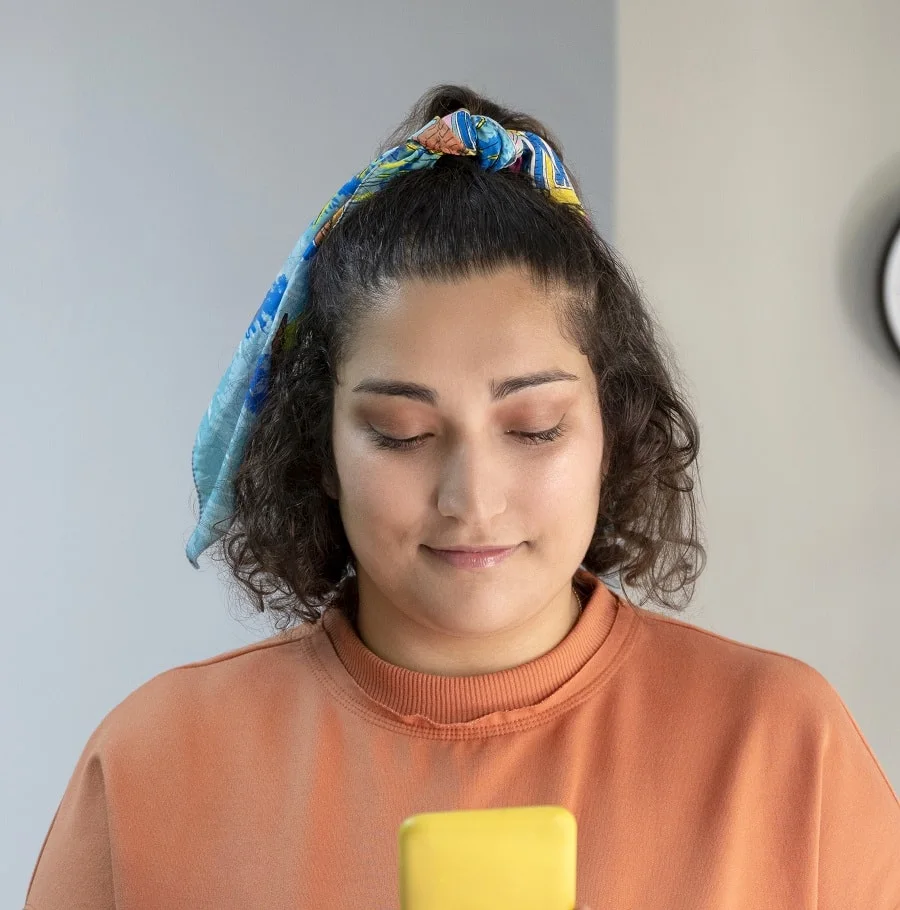 Those who want to avoid a haircut or hair color can copy this simple hairstyle for their fat nose to appear narrower.
Assemble all the hair or half of it in a high ponytail with a bandana making your face appear prominently longer and smarter naturally.
21. Rose Brown Fluff
With such an unusual hair shade no one is going to notice that nose. Couple a long pixie cut with a light rose brown nuance and get ready to turn around some heads. You can also try vibrant colors like pinks, blues, and purples for a pop of color on the head.
22. Balayage Highlights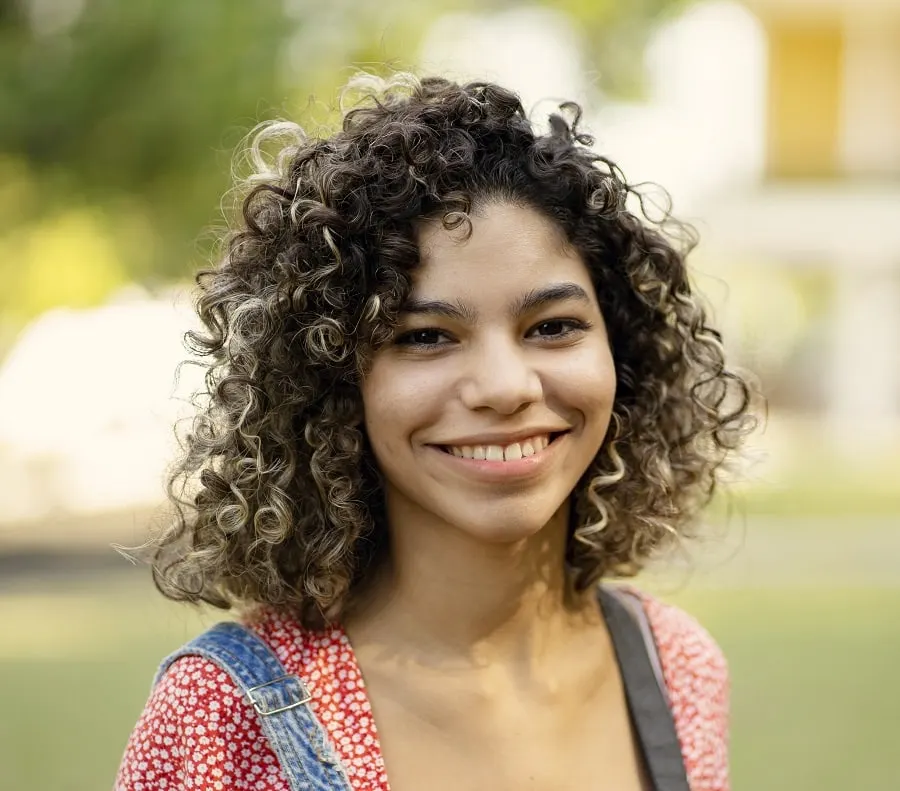 Avoid a monochromatic mane as it diverts more focus towards the face that isn't preferred in case of a big nose.
Choose any shade of blonde and get it hand-painted on the hair concentrating towards the tips creating the balayage of your dreams! How about giving multi-tonal highlights a chance?
23. Caramel Ombre
Last but not least, brunettes can recreate this sun-kissed look by dying their tresses in a rich caramel blonde hue midway to the ends keeping their roots untouched while blondies can do just the opposite.
The trick lies in blending the colors perfectly together for a seamless transition. Finish off with soft waves. ombre in caramel shade most likely will look good on both pale and olive skin.
Besides the nose, the shape of the face also plays a vital role in choosing the hairstyle that will look the most flattering on you.
We hope these hairstyles will help women with big noses regain their confidence. Whatever hairdos you rock, remember to embrace your natural beauty and unique features with utmost pride.