Medium length hairstyles will never go out of fashion, which is just one of the reasons why we love them. Medium length layered hairstyles are easy to maintain, look classy and they suit a wide variety of face shapes. Ask your stylist for one of these amazing hairstyles next time you visit.
#1: Highlights and Lowlights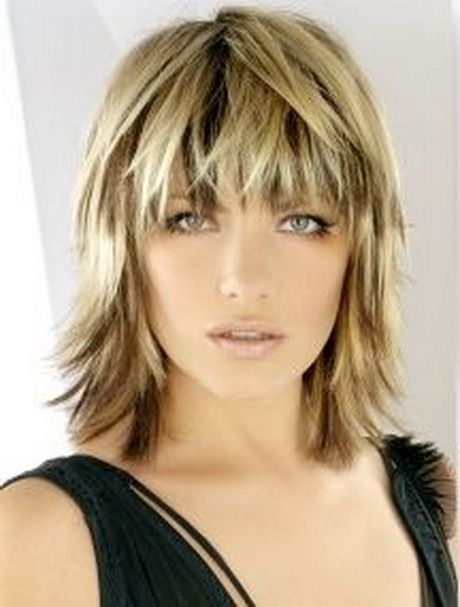 Give your layered look the illusion of having more texture, by adding complementary highlights and lowlights. This modern style of colouring looks fantastic with a choppy cut.
#2: The Wavy Weave Medium Hairstyle
Whether you get your natural hair relaxed or have a wavy weave put in, it doesn't matter. Heavy bangs make this a great style to try if you have thick hair.
#3: Fiery Temptress Medium Layered Hairstyle
These 60's inspired tresses are too hot to handle. Mix different copper tones to create a truly eye catching look, and the perfect medium length layered hairstyle
#4: Choppy Layers
This choppy layered look is reminiscent of the 90's, but is making a big comeback. Seemingly random layers allow you to have volume at the top, which thins out towards the bottom. Kick out each layer slightly to show off the styling.
#5: Straight and Sleek Haircut for Young Girls
Medium length layered hairstyles also look great when they are straight and sleek. Choose a slide parting with a long fringe to add another dimension to your style, so that the eye is drawn to your facial features.