Little Girls born with curly hair are the most adorable looking girls of all. They literally look like dolls that come in a box purchased from a market. The hair is beautiful and above all, fun to style with.
Although curly hair can be difficult to manage, there are many hairstyles out there that you can try on your little ones.
Trendy Curly Hairstyles for Little Girls
Here we are going to present you 15 amazing little girl hairstyles for curly hair that will give your princess an adorable look.
1.
long curly hair hairstyle for little girl
2.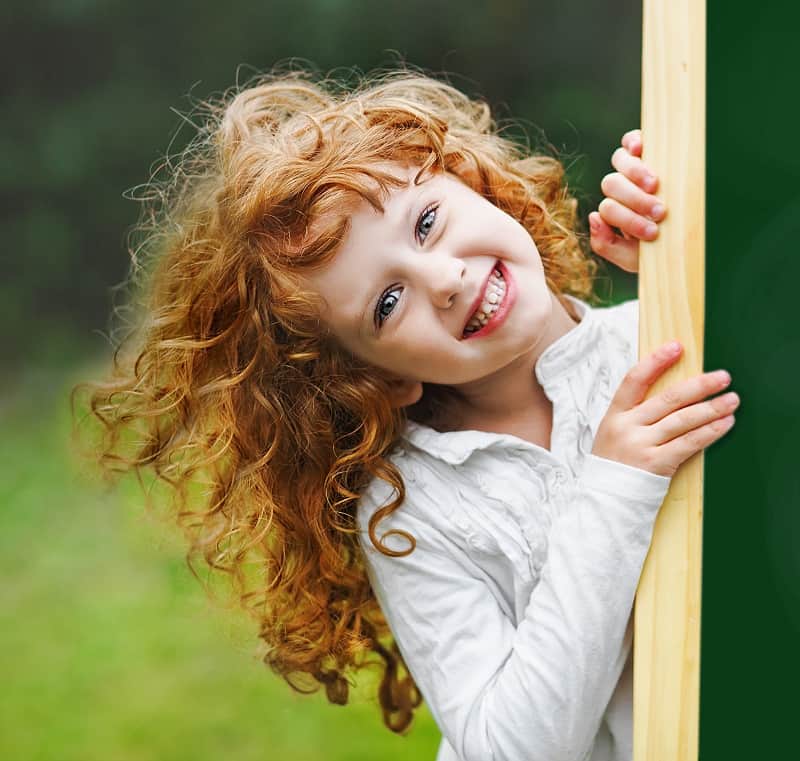 little girl's curly hair with bangs
3.
curly hairstyle for little black girls
4.
little girl's thick curly hair
5.
thin curly hairstyle for little girls
6.
mixed little girl with curly hair
7.
curly hairstyle for toddler girl
8.
If your little one has long curly hair and she wants them to be tied away from the face, then this hairstyle would be the perfect one. Tie a nice high ponytail and make a regular 3 strand braid in her ponytail. Now she is all set to go for a productive day out in school.
If the hair is naturally coiled or swirled, then this would just be the right hairstyle for her curly hair. All you need to do is, make lots of small and tight braids in her hair and add colorful beads along those braids to give an innocent and playful look to your little girl like the one shown in the picture below.
An amazing hairstyle for a little girl with curly hair. If you have a wedding coming ahead to attend and your little one has been given the honor of being the flower girl for the bride, then this hairstyle would be the right one.
The curls in her hair have already blessed her for the look, so all you need to do is pin them up into three sections and add small flower clips to cover up the pins. There you have, a cute princess ready to throw flowers down the aisle.
12. Zigzag Braids with Double Ponytails
This hairstyle for curly hair can last all day, especially for those little girls who have afro hair. For this look, Part the hair into two sections with a zigzag parting at the back and make criss-cross braids on top and tie them up into two ponytails.
13. Hair Band In Curly Hair
For a casual day at home, if your little girl likes her hair open, but you worry she'll mess them up or get something stuck in them, then simply just put a hair band in her hair to avoid it from falling on her face.
14. Short Curly Hair for Little Girls
If the hair is too short to be styled or tied, then simply just add a clip on the top front side of the hair to create a simple and cute look.
15. Mini Pigtails
For a sporty event at school, make your little girl's hair into mini pigtails, so that she can be active and run around freely without having to mess and get her hair dirty during the activities.