Low fade Mohawk is one of the best hairstyles among the men which are in trend now. In this article, we will show you 20 stylish low fade hairstyles with Mohawk that you may try if you want to rock a fierce look.
There are so many haircuts out there that men can try when it comes to their hair grooming, such as undercuts that are either tapered or faded and can add even more than one hairstyle, like a low Mohawk fade into it to make it look more stylish.
Low Fade Mohawk
The combination of low fade hair with mohawk gives a stunning look to every guy. Check out these following low fade mohawk hairstyles to try out for your next haircut.
1.
low bald faded mohawk
2.
men's mohawk braid with low fade
3.
low faded mohawk mullet
4.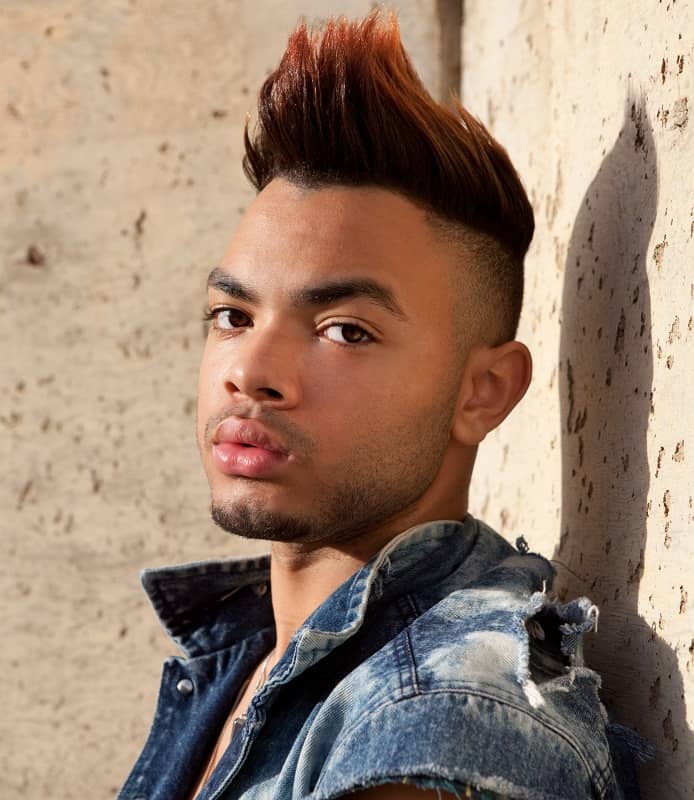 mohawk with low taper fade
5.
6. Low Fade Faux Mohawk
This hairstyle is the topmost demanded haircut to have amongst men due to its low fade faux hawk look. It gives a nice fade away of hair as it comes closer to the ears and the top hair is nicely stood into a faux Mohawk with hair becoming shorter as they reach the back of the head.
7. Afro Hair Burst Fade
Most men with afro hair think that keeping a Mohawk hairstyle in their hair texture is nearly impossible to do, but in reality, it's the complete opposite.
A Mohawk tends to remain intact in afro hair due to the rough and rigid hair texture and matches well with a nice low fade hair trim beneath. You can also read Mohawk hairstyles for black men.
8. Asian Hair Mohawk
Asian hair is very silky and light-textured, so getting your top hair pre-set in a Mohawk style with the side hair tapered into a low fade would be the right thing to do.
If you have sharp facial features that really lift up the cheek and jawbones, then a front hair faux hawk is what you should go for. The Mohawk hair at the front is grown long nicely cut into layers and the sides are trim into a low fade undercut.
10. Low Pointy Layered Hair Mohawk
This hairstyle is super-edgy and looks extremely attractive on men with straight hair. The top hair is styled into a Mohawk while the top sides are pointing forward and the bottom sides are faded.
11. Low Fade Mohawk with Faded Beard
Having a Mohawk with low fade haircut with a faded beard is something new and worth opting for. It's a new style in the hair trends for men and suits really well on men with a light beard.
12. Side-Swept Faux Hawk
Men with short thick hair should definitely go for this option. The top hair is grown up-straight firmly but has been combed towards the side creating a side-swept Mohawk hairstyle. The sides are trimmed in a low faded undercut and the beard is also optional to keep it as a faded style.
13.
14.
15.
16.
17.
18.
19.
20.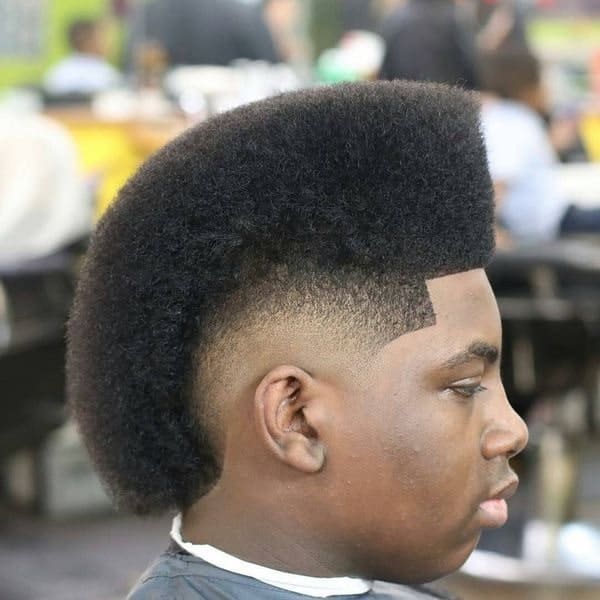 There are many more ways of styling a Mohawk low fade haircut depending on the hair texture, length and of course the facial cuts. These above-mentioned hairstyles would go well on any man that has top hair which is manageable enough to be firmly stood as a Mohawk and the lower sides of the hair to be faded neatly.