Low fade Mohawk is one of the best hairstyles among the men which are in trend now. In this article, we will show you 20 stylish low fade hairstyles with Mohawk that you may try if you want to rock a fierce look.
There are so many haircuts out there that men can try when it comes to their hair grooming, such as undercuts that are either tapered or faded and can add even more than one hairstyle, like a low Mohawk fade into it to make it look more stylish.
Low Fade Mohawk
The combination of low fade hair with mohawk gives a stunning look to every guy. Check out these following low fade mohawk hairstyles to try out for your next haircut.
1. Low Bald Faded Mohawk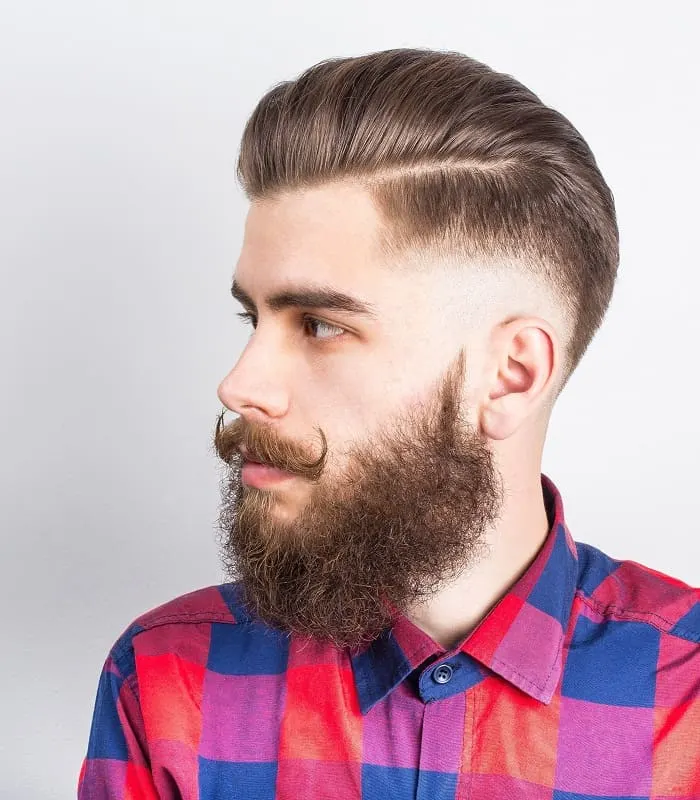 This men's mohawk transitions from a bald fade to a gradual fade. The curved shape of long hair up top is a handsome way of styling this traditionally edgy hairstyle.
2. Braided Mohawk Fade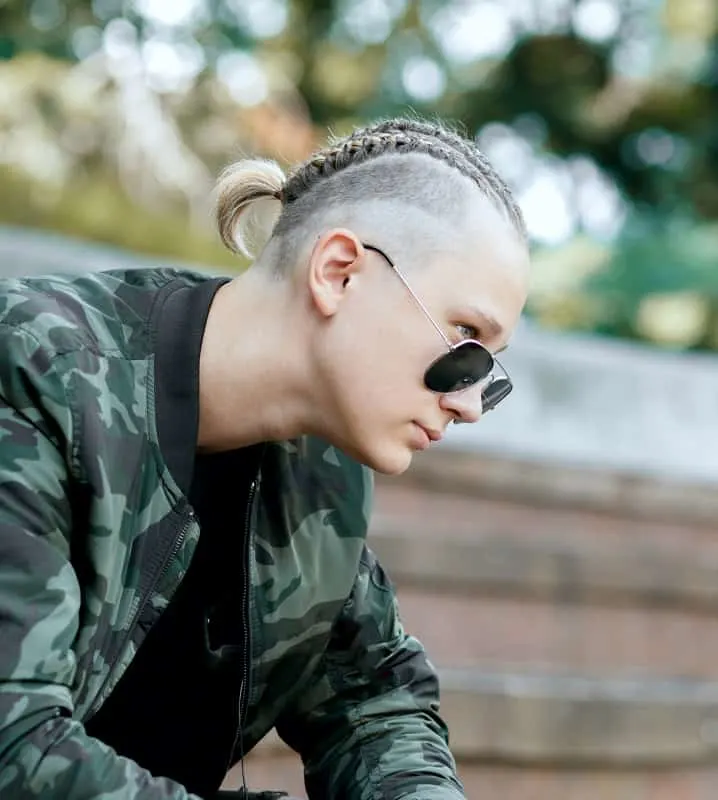 A long braided mohawk is ideal for keeping it cool when you have long hair. Your fade can be two levels for true edgy detail.
3. Low Faded Mohawk Mullet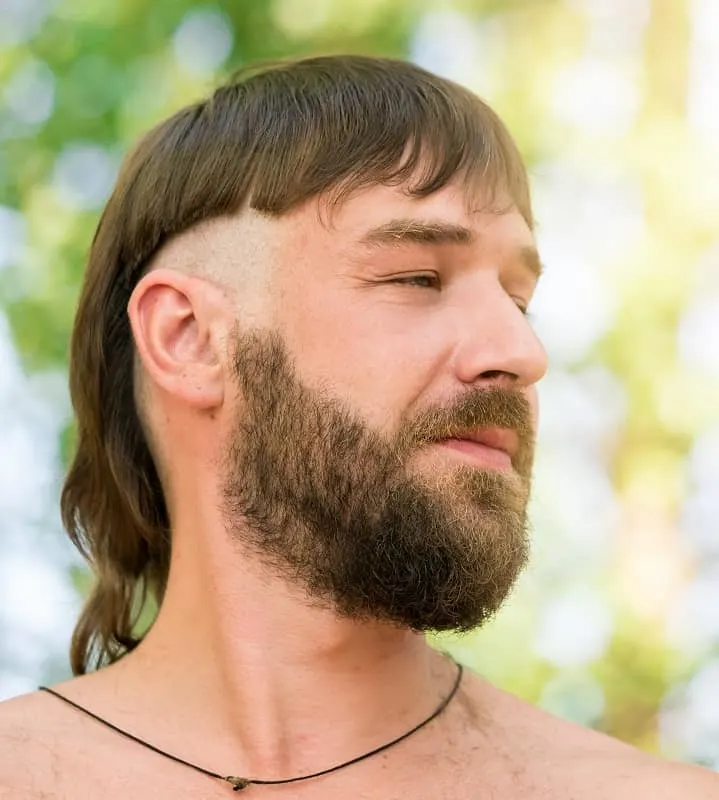 Love your long hair but want to put a cool spin on it? Add a mohawk to get one unforgettable hairstyle. A short beard with it ensures your look doesn't get too wild man.
4. Mohawk with Low Taper Fade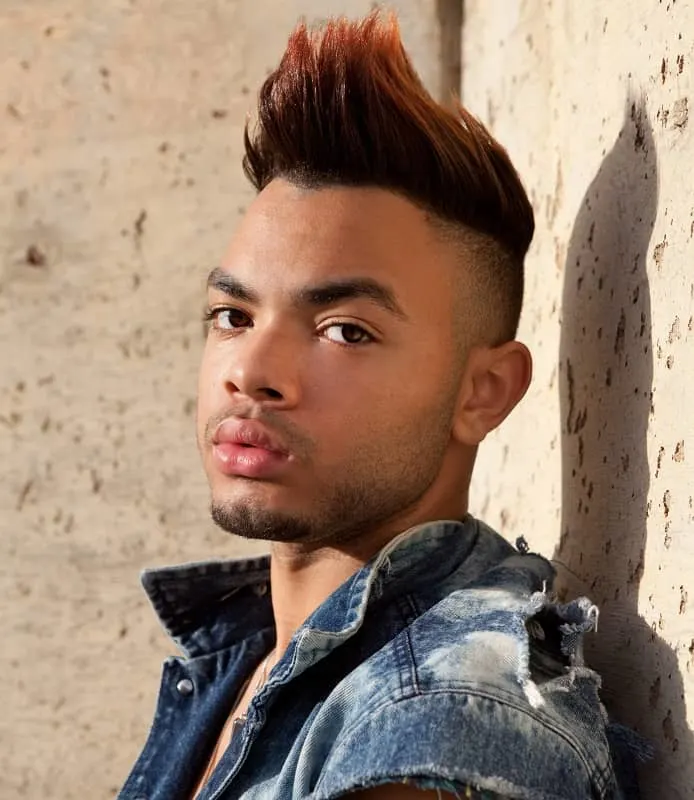 The low taper fade is ideal for men who prefer minimal hair around their beard, ears, and neck. It leads to a thick styled mohawk tinged with bold red color on black hair.
5. Gradual Faded Mohawk
A long front, short back mohawk shows off curly or wavy textured hair. Two different length of hair on the fade match the two lengths of hair on the mohawk.
6. Low Fade Faux Mohawk
This hairstyle is the topmost demanded haircut to have amongst men due to its low fade faux hawk look. It gives a nice fade away of hair as it comes closer to the ears and the top hair is nicely stood into a faux Mohawk with hair becoming shorter as they reach the back of the head.
7. Afro Hair Burst Fade
Most men with afro hair think that keeping a Mohawk hairstyle in their hair texture is nearly impossible to do, but in reality, it's the complete opposite.
A Mohawk tends to remain intact in afro hair due to the rough and rigid hair texture and matches well with a nice low fade hair trim beneath. You can also read Mohawk hairstyles for black men.
8. Asian Hair Mohawk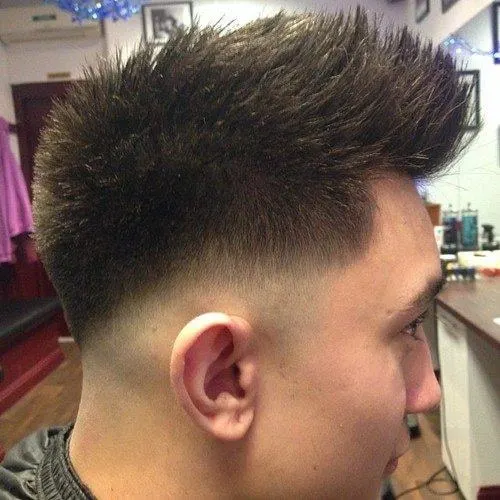 Asian hair is very silky and light-textured, so getting your top hair pre-set in a Mohawk style with the side hair tapered into a low fade would be the right thing to do.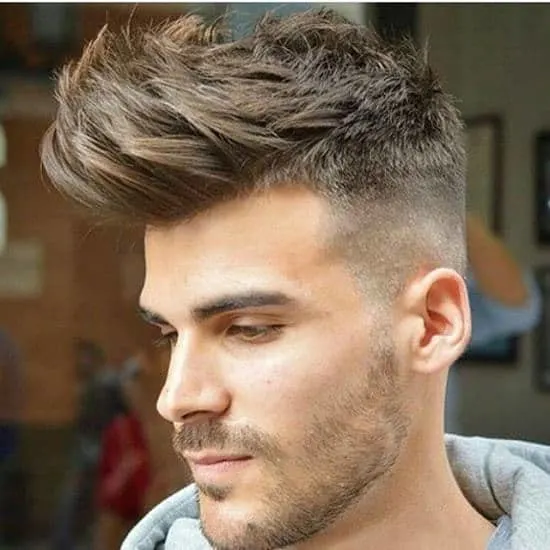 If you have sharp facial features that really lift up the cheek and jawbones, then a front hair faux hawk is what you should go for. The Mohawk hair at the front is grown long nicely cut into layers and the sides are trim into a low fade undercut.
10. Low Pointy Layered Hair Mohawk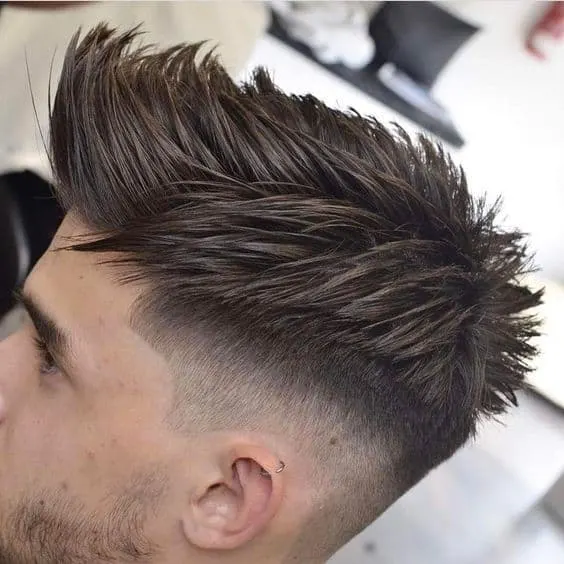 This hairstyle is super-edgy and looks extremely attractive on men with straight hair. The top hair is styled into a Mohawk while the top sides are pointing forward and the bottom sides are faded.
11. Low Fade Mohawk with Faded Beard
Having a Mohawk with low fade haircut with a faded beard is something new and worth opting for. It's a new style in the hair trends for men and suits really well on men with a light beard.
12. Side-Swept Faux Hawk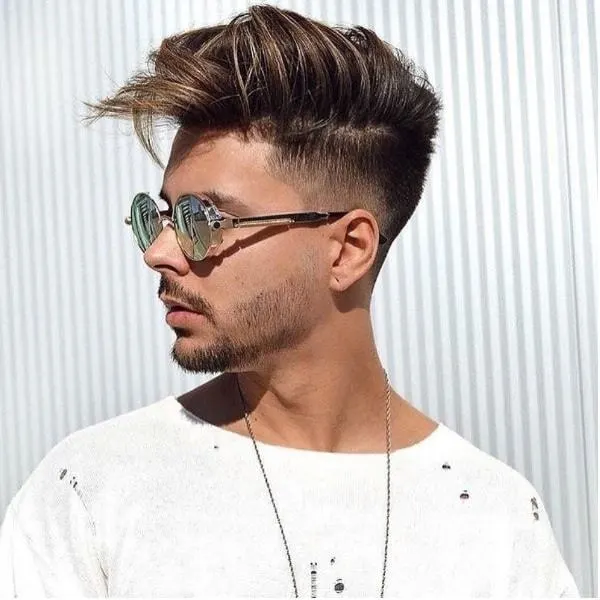 Men with short thick hair should definitely go for this option. The top hair is grown up-straight firmly but has been combed towards the side creating a side-swept Mohawk hairstyle. The sides are trimmed in a low faded undercut and the beard is also optional to keep it as a faded style.
13. Mohawk Fade with Shaved Designs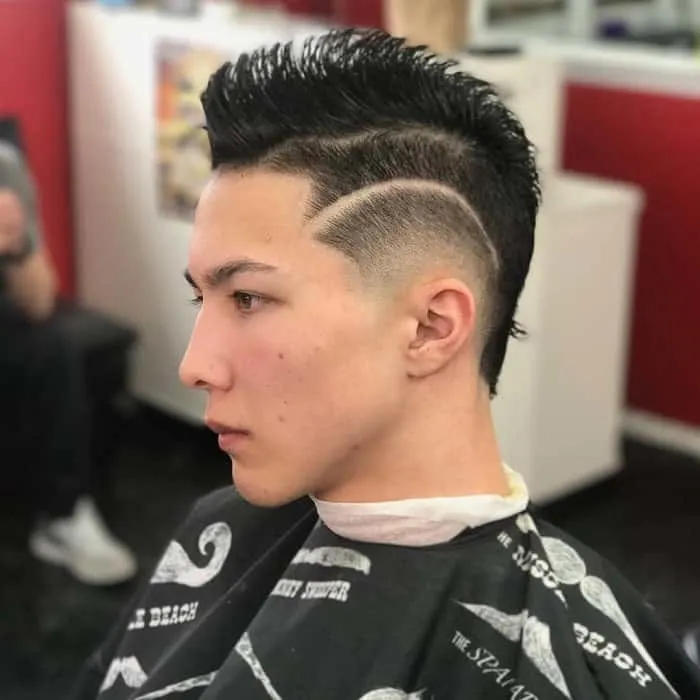 Young or old, men always love detail in bold hairstyles like mohawks. This short spiky mohawk features a fade with one thick curved line shaved in.
14. Low Faded Afro Mohawk
It would almost be a disservice not to tell men with afro-textured hair about this mohawk and its ability to easily pop with just a bit of purple. The low fade continues all the way down to a point on the nape of the neck.
15. Wavy Mohawk with Drop Fade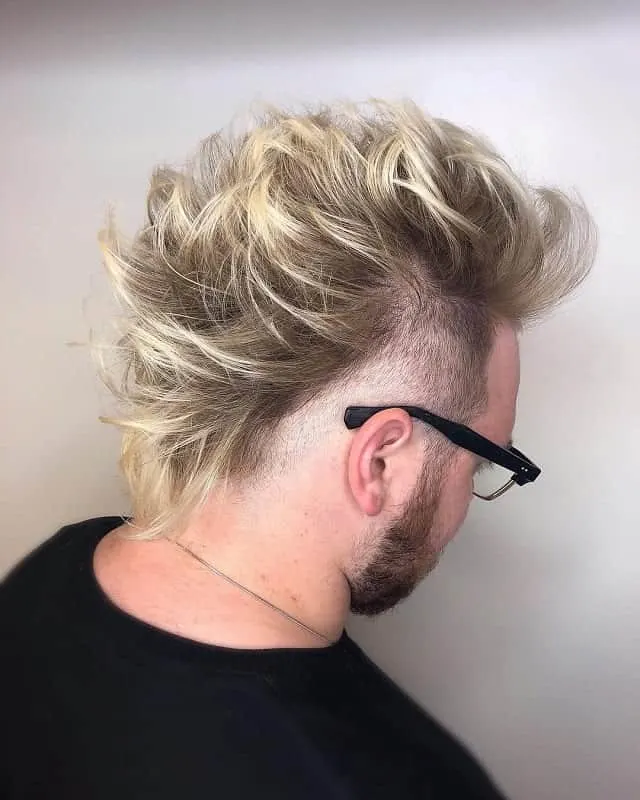 For just a little bit of extra detail on a thick wavy mohawk, add a drop fade. It's a peek of edge just around the ears that fades nicely into sideburns and an accompanying beard.
16. Thick Mohawk with Drop Fade
No need to chop off your thick locks – style them up on this mohawk! A drop fade gives new shape and definition to the face and leaves room for a small line of hair down the cheekbone.
17. Thick Curly Mohawk with Low Fade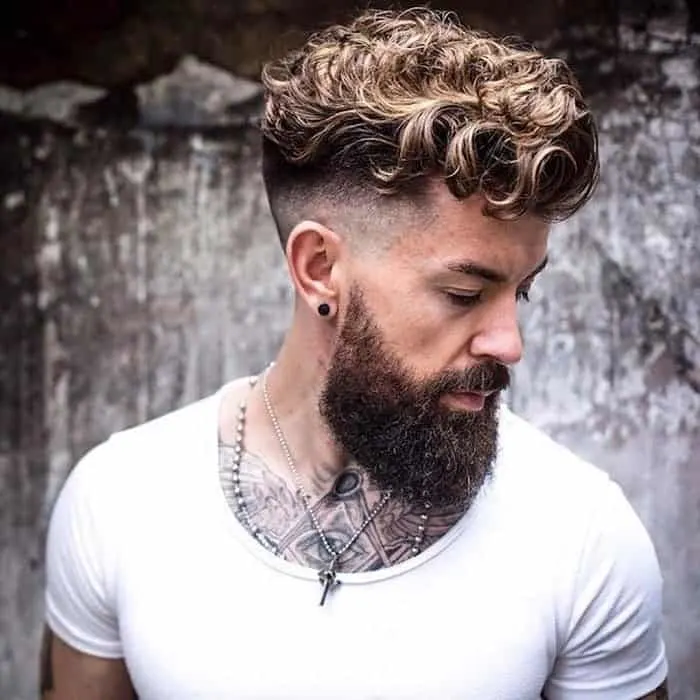 A low fade gives separation to a thick curly mohawk and full beard. We love the sharp definition between the beard and ears.
18. Mohawk Pomp
A pompadour doesn't look so pretty boy when shaped into a mohawk fade. With this look, the most styling you'll be doing is for the volume up top.
19. Dreadlock Mohawk Fade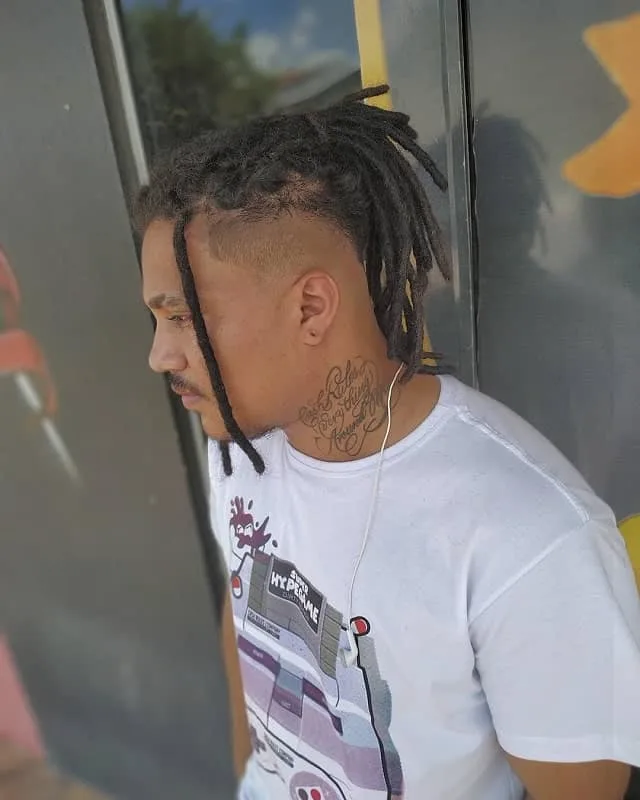 Between the low fade and the dreadlocks on this mohawk, we aren't sure where our eyes are drawn to most! Men with short natural black hair may appreciate the option to add cool dreadlock extensions.
20. Flat Top Mohawk and Fade
Have you ever seen a flat top mohawk? Make 'em come back in style by embracing your natural black hair, given an edge with the low fade.
There are many more ways of styling a Mohawk low fade haircut depending on the hair texture, length and of course the facial cuts. These above-mentioned hairstyles would go well on any man that has top hair which is manageable enough to be firmly stood as a Mohawk and the lower sides of the hair to be faded neatly.