Ponytails are fantastic hairstyles for little black girls because they will help her to keep her hair out of the way whilst she is playing. The hairstyles look neat and help to prevent her hair from becoming tangled up or knotted. Most ponytail hairstyles only take a few minutes to create.
Creative Ponytail Hairstyles for Black Girls
The equipment that you need for creating Ponytail hairstyles for African American little girls is just a few hair elastics. They should be strong elastics so that they can hold the ponytail hairstyle in place. Although you can use plain colored hair elastics, some little girls prefer that you brightly colored ones or accessories with beads and bows.
#1: High Ponytail
A high ponytail is quite a mature hairstyle to choose for an African American little girl. Grab her braids and pull them up to the top of her head. Secure tightly with the hair elastic and then allow the ponytail hairstyle to fall to whichever side is the most natural.
Short Hairstyles for Black Girls
#2: Ponytail in a Bun
To give black little girls a neat ponytail hairstyle you should roll her ponytail up into a neat bun style. Fasten her hair into a normal ponytail and then roll it back onto itself and secure it again. This should create a neat chignon updo ponytail hairstyle for her.
#3: Ponytail with Neat Cornrows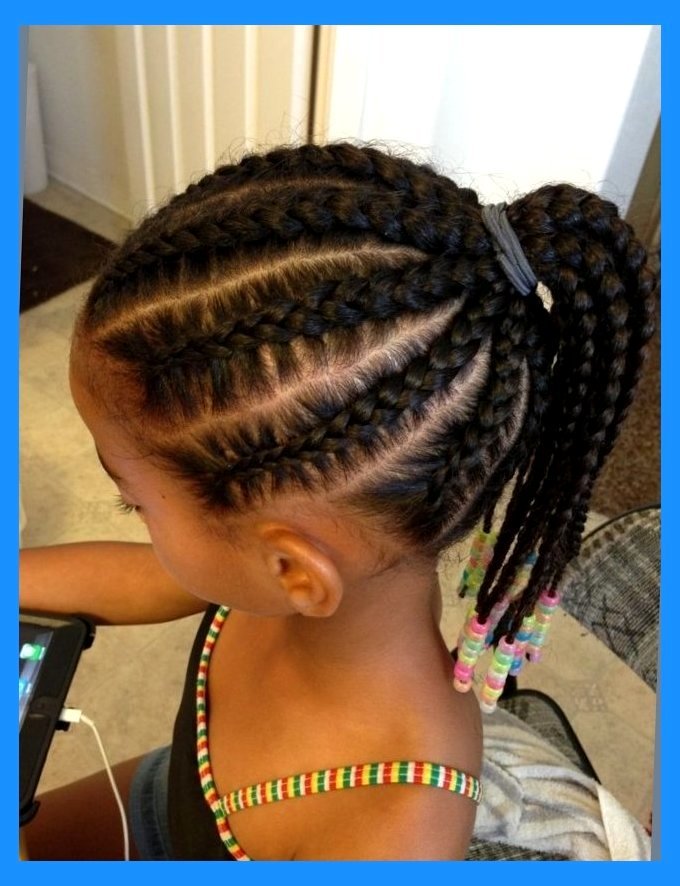 Use neat Cornrows to enhance little black girl's ponytails. The rows should all track backwards to the area where the ponytail emerges from. This can help to create a starburst effect in her ponytail hairstyle.
Long Hairstyles for Black Girls
#4: Chunky Braided Ponytail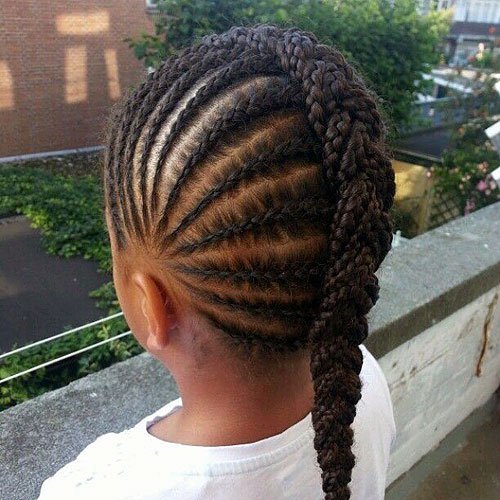 This chunky braided hairstyle looks fantastic as a hairstyle for African American little girls. The chunky braid should start high up on her head and then track her scalp downwards. It should leave her scalp close to the nape of her neck and then hang freely.
#5: Ponytail with Sweeping Fringe
Adding a sweeping fringe to any ponytail hairstyle for African American little girls can help to create a real rockstar look. Pull some of her Cornrows forward to create this cool fringe style.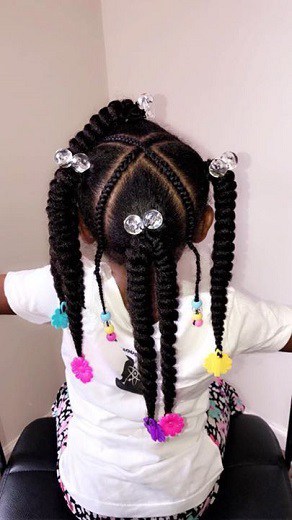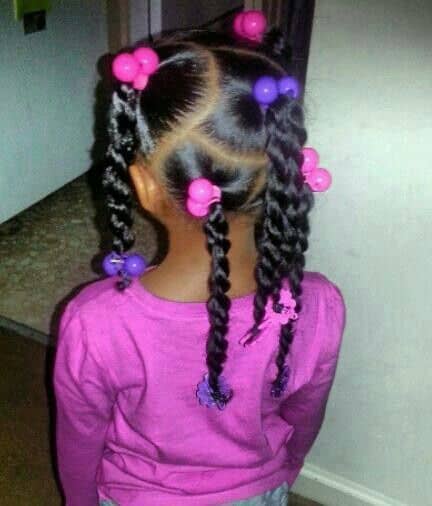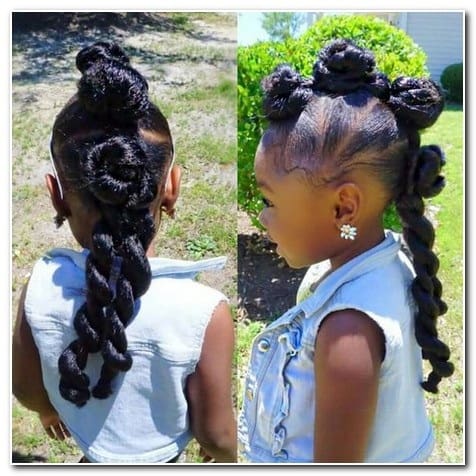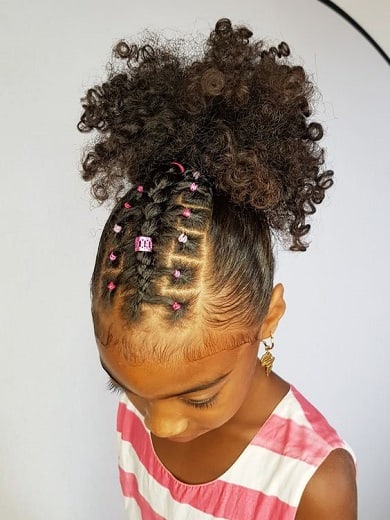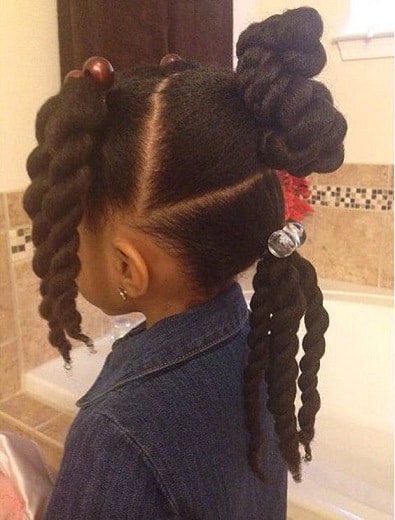 This is just a short selection of the best ponytail hairstyles for African American little girls. We hope that you will take inspiration from this collection and then use our ideas to create lots of little black girl hairstyles of your own. If ponytail hairstyle is not your thing, we have plenty of other hairstyles for black girls to check out.