#16: Layered Curls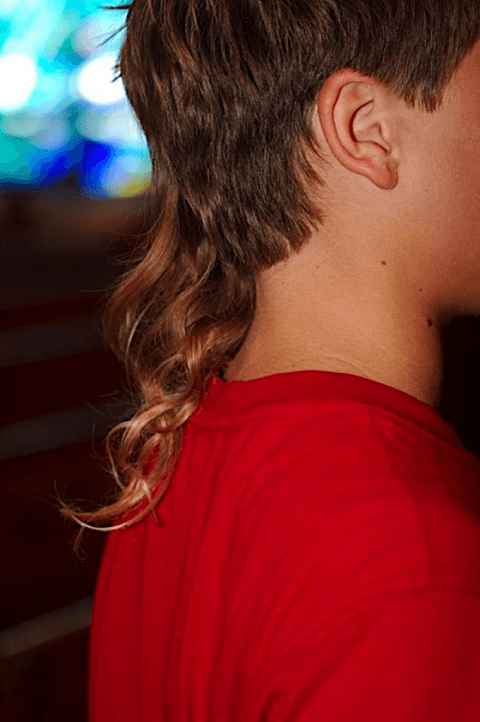 Give rat tail hairstyles a layered look by cutting some sections shorter than others. Giving layered hair a gentle curl can help to produce a soft waterfall effect.
#17: Mullet style
Keeping your hair long all of the way across the back of your hairstyle will give you a mullet instead a standard rat tail look. Add choppy layering to your mullet to give a more contemporary hairstyle for men.
#18: Subtle Tail
For a very subtle rat tail hairstyle for men, make sure that the tail is very short. All that you need for a subtle look are a few strands that are just a bit longer than the rest.
#19: Off-Centre
Try something a little bit different by growing a longer section of hair away from the center of your head. Leave the hair loose or style it into a braid.
#20: Chignon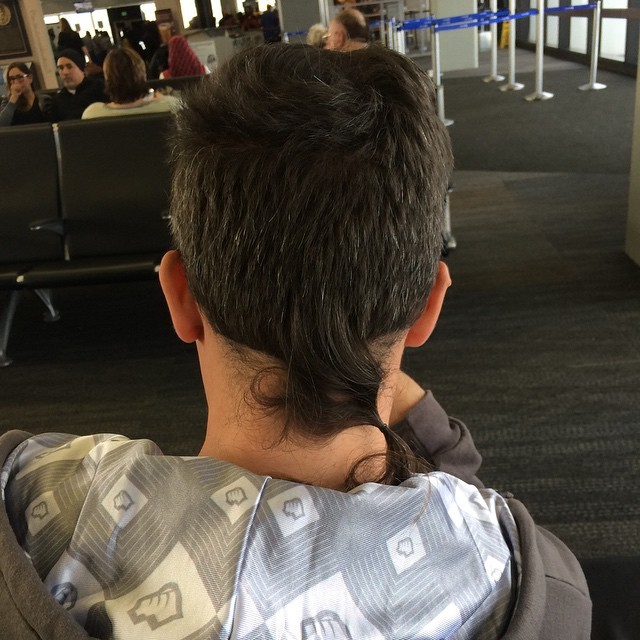 Longer rat tail hairstyles can be pulled up into chignon buns that sit at the nape of your neck. Twist the style to give a tight rope of hair and then wind it around itself into a chignon.
Dashing Pompadour Haircuts for Men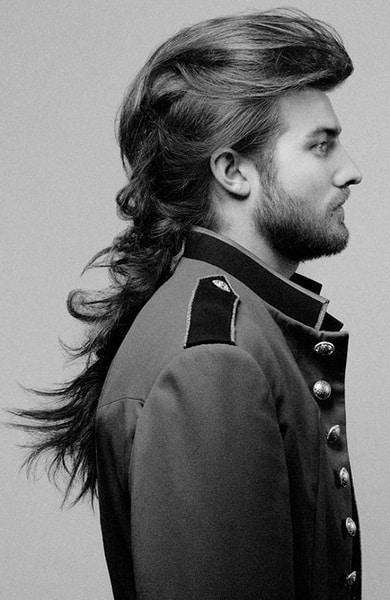 Rat tail haircuts are not in the mainstream yet but they are making a comeback. Stay ahead of the trend by trying out one of these rat tail hairstyles. Alternatively, style your hair with a rat tail look to pay homage to the 1980's. For other retro hairstyles for men, check out some of our other hairstyle lists.