One of the most striking features of the 80s hairstyle is undeniably the exaggeration for guys. Whether you see it in styling, length or improvisation, it is the deviation from the simple and understated is what sets it apart from the rest. In terms of retro styling, it is one that is hard to miss and will always make an impression.
Best 1980s Hairstyles for Guys
In case you are keen on sporting the 80s men's hairstyles, here is a quick lowdown on some of the most striking options. What sets these styles apart is the fact that despite the years, these have retained a certain timeless quality about them.
1.
80s long hairstyle for men with bandana
2.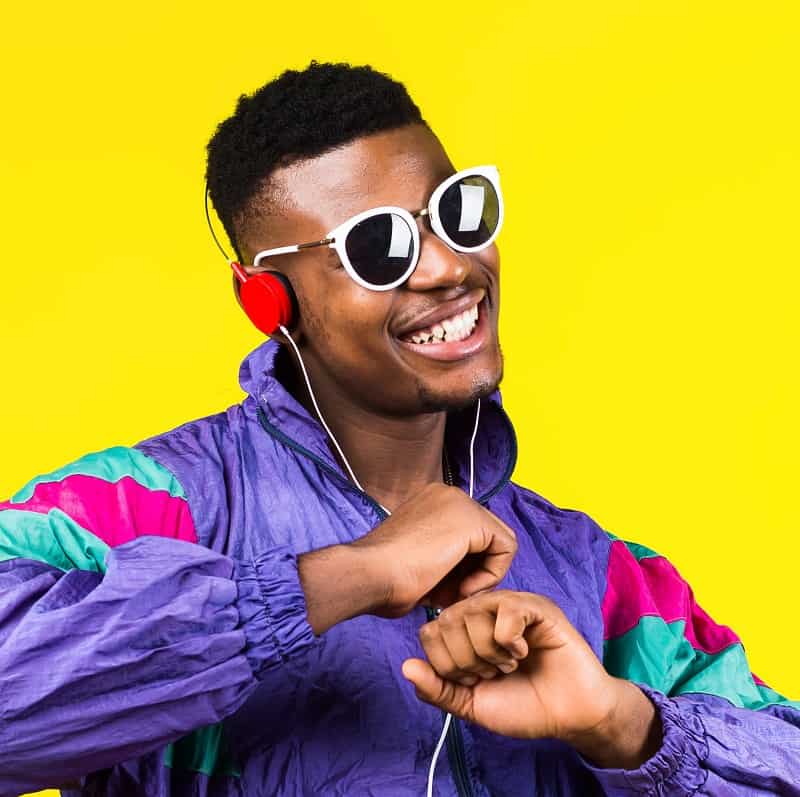 80s hairstyle for black guys
3.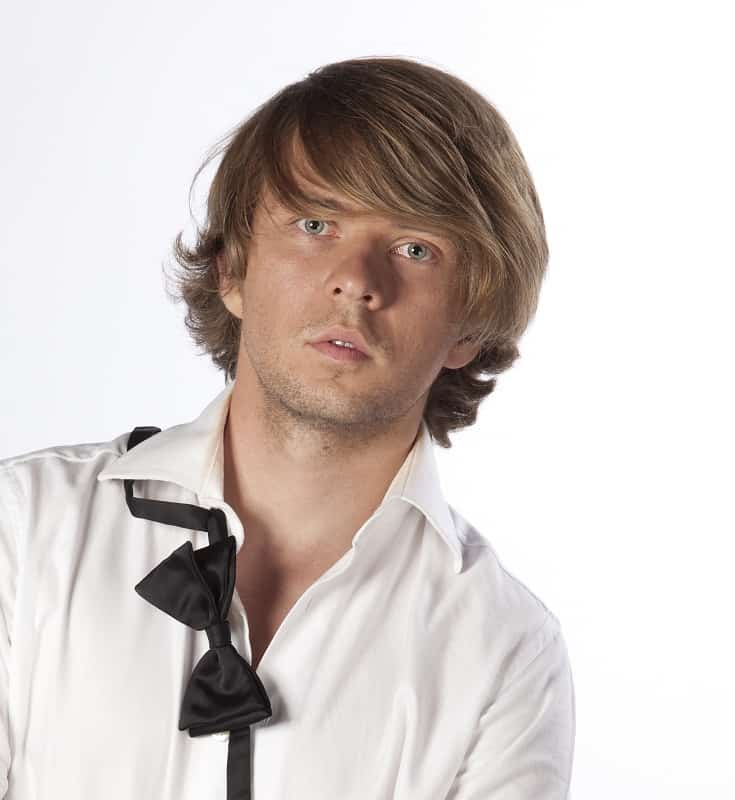 men's 80s feathered hair
4.
80s curly mullet for men
5.
80s curtain hairstyle for guys
6.
80s men's hairstyle with beard
7.
80s pompadour hairstyle for guys
8.
80s weave hairstyle for men
9.
80s greaser hairstyle for guys
10.
80s rock hairstyle for men
Long hair was rather common in the 80s. It was often a statement in itself. In this typical blast from the past makeover, the hair designed in beautiful layers and with appropriate blonde highlights for guys. This is what gives this styling a brand new contemporary touch.
In many ways, it is also the key factor that helps sustain its timeless quality across generations and styling sensibilities. It is cool, sophisticated and decidedly retro in every possible way.
The 80s hairstyles for guys are incomplete without a reference to their musical inspiration. It was an era where music ruled fashion, and therefore, it is hard not to see the trademark Bobby Brown influence in 80s hairdos.
It is simple, suave, sophisticated but at the same time screams of absolute masculine charm that is hard to resist.
It is a style that works both in boardrooms and ballrooms and creates a definitive impression. Appreciation and admiration follow rather effortlessly for most sporting this style.
From soccer stars to musical greats, the mullet style is so intensely 80s that it is hard to separate both.
This is one of those vintage hairstyles for men that has continued to exude the same type of esoteric charm as it had almost four decades ago. The sophisticated adaptation of this retro style gives it a rather contemporary touch in modern times.
The fringes are another key concept that started taking shape in the 80s. Be it's men's hairstyle or women; the fringes work beautifully to introduce a certain degree of variation in the overall styling.
For the men with the clean-shaven look, these fringes also work towards introducing the subtle masculinity of their personality.
The idea is to create a stunning look that is known for its timelessness, and these fringes with short-cropped hair represent exactly that. In many ways, that makes it such a standout styling option.
Classic 1950s Hairstyles for Modern Men to Consider
This hairstyles seeks to bring in the lilting musical inspiration to the light. The hair is shaped like a pompadour. But instead of the traditional comb back, it is arranged in a spike-like punk fashion. That gives this style its current contemporary idiom and makes it stand out.
The timelessness and the definitive statement that this style makes wins it admiration galore. It is a type of style that will always manage to win eyeballs and help you gather praise. It is short with spikes. As a result, the maintenance of this style is also relatively easy.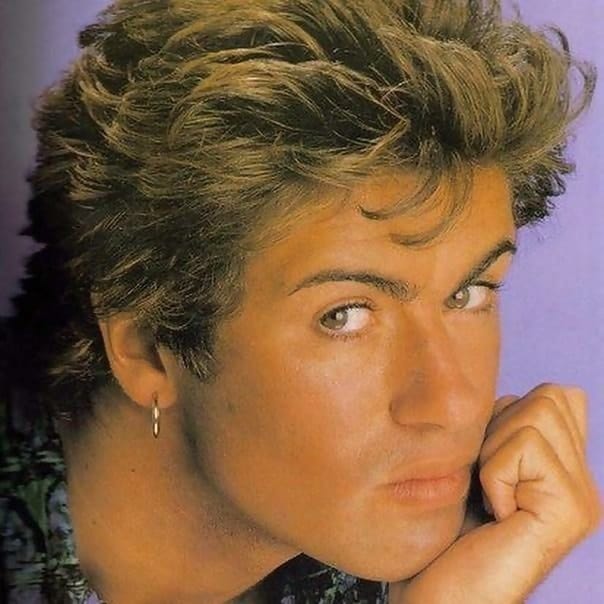 When we are talking of the 80s hair, how can we not mention George Michael? This textured quiff is one of those quintessentially 80s styles that continue to win admiration even today.
Practical and stylish, the textured hair makes the quiff stand out in a meaningful way. The best part is you do not have to spend hours fixing the spike.
The textured hair falls effortlessly and keeps the quaint quiff in place. This also goes on to add a subtle masculine assertiveness to the whole styling, and in many ways, that makes it a timeless alternative.
Coolest 1970s Hairstyles for Guys
It is practical, trendy and popular. In fact, this is one of the few hairstyles of the 1980s that have managed to transcend the time barrier both in terms of appeal and popularity of this style.
The effortless fall, easy maintenance, and the relatively simple styling make it one of the top favorites amongst men.
18.
80s short hairstyle for guys
19.
20.
21.
22.
The top 22 men's hairstyles from the 80s are all about balancing the retro elements with modern trends. The timelessness of a style is what sets it apart from the rest. This is why this guide on the 80s hairstyles is all about combining the cool elements from the 80s in a modern perspective.
So, be it the mullet or the punk style, what you see is a modern interpretation of a rather retro fashion statement. In some ways, this is also a much-needed adaptation.
It is this versatility and flexibility of styling that helps retain the timeless aspect of these haircuts. It is this X factor that sets these styles apart and helps them keep their popularity intact even after decades.