Tom Holland gained fame with his roles in Spiderman films and since then, he has become a fashion icon who charmed everybody with his rebellious ringlets, charisma, and personality.
He has natural curls that he loves to highlight, while effortlessly channeling that good boy's look. Whether we're talking about side parts, wavy comb-overs, or wet curls, Tom Holland serves a combination of cute and classy looks.
Tom Holland's Latest Hairstyle in 2023 – Tousled Wavy Hair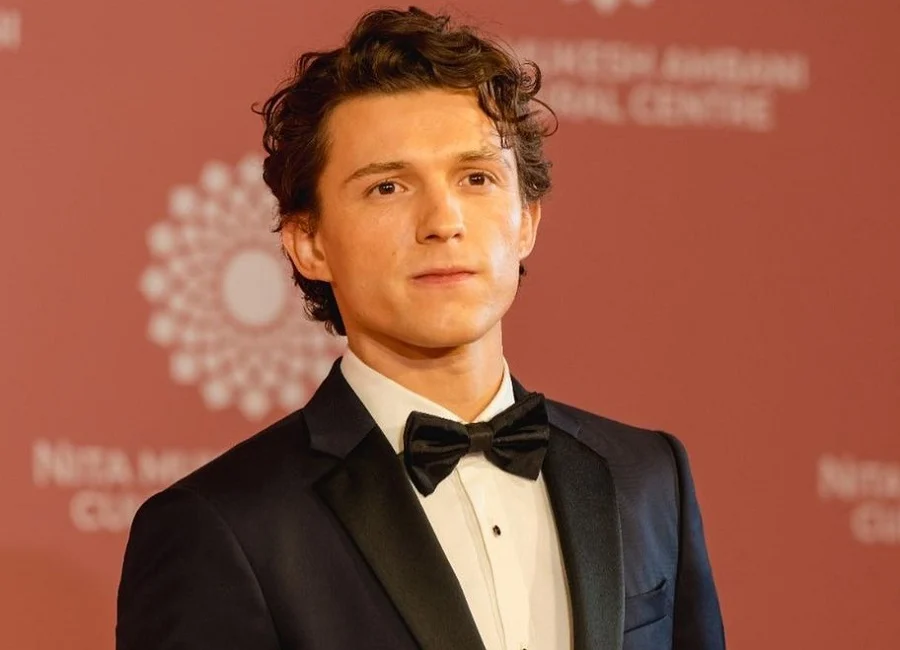 Tom Holland chose a wavy hairstyle with a side part for the opening event of the Nita Mukesh Ambani Cultural Centre. His locks have a casual look and are styled with a pomade that defines the pattern.
Tom Holland Hairstyles
Tom Holland is a true inspiration for the young generation, has a modern and laid-back look that wins out hearts each time he steps on the red carpet. Check out this article and discover some of his best appearances!
1. Lose Long Curls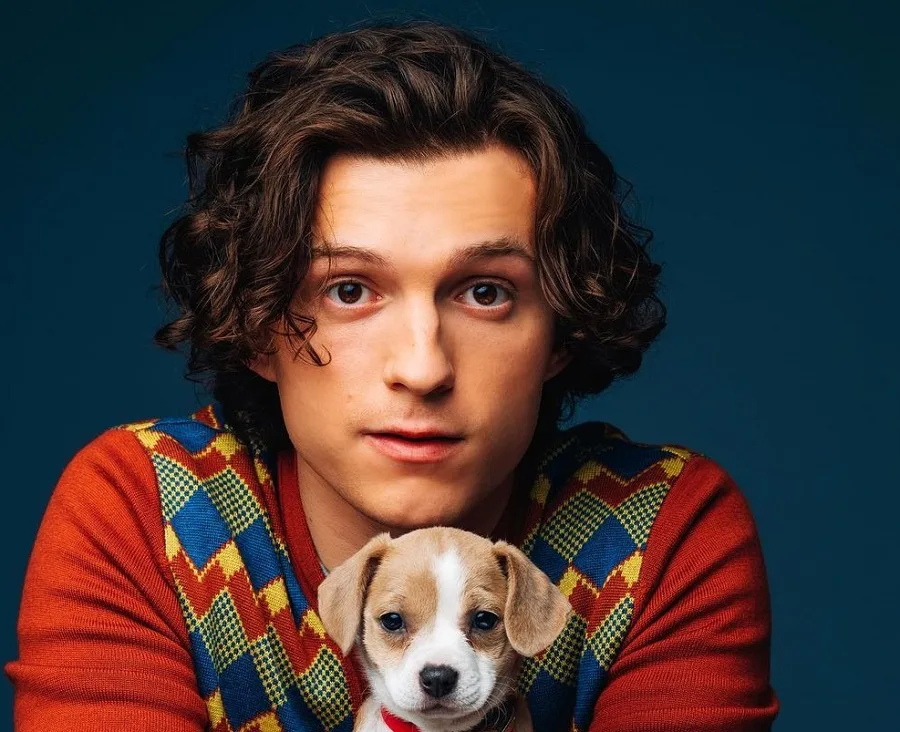 One of Tom Holland's signature haircuts is this long trim with layers that emphasize his stunning curls, giving them movement, texture, and bounce.
The Hollywood actor wears his long hair combed to the back, while the ringlets from the corners of the forehead create a stunning face-framing effect.
2. Side Part + Wavy Bob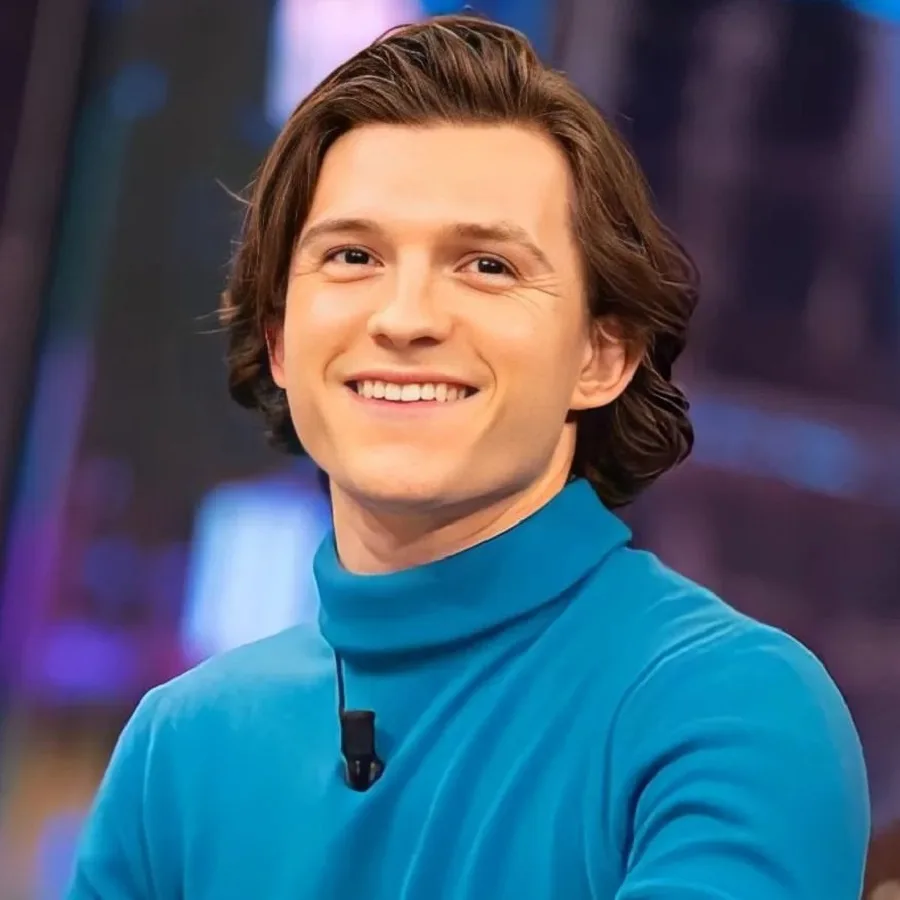 The Spiderman actor has multiple ways to style his long wavy, and curly hair. If he sometimes chooses to draw all the attention to the shape of his curls, in this look, he goes for a comb-over hairstyle that tames them and focuses on creating more height for the bangs.
Also, we need to take a closer look at his left eyebrow, which is naturally lifted in the center. Not only that the actor doesn't feel the need to style and tame it, but he wears it with pride.
3. Buzz Cut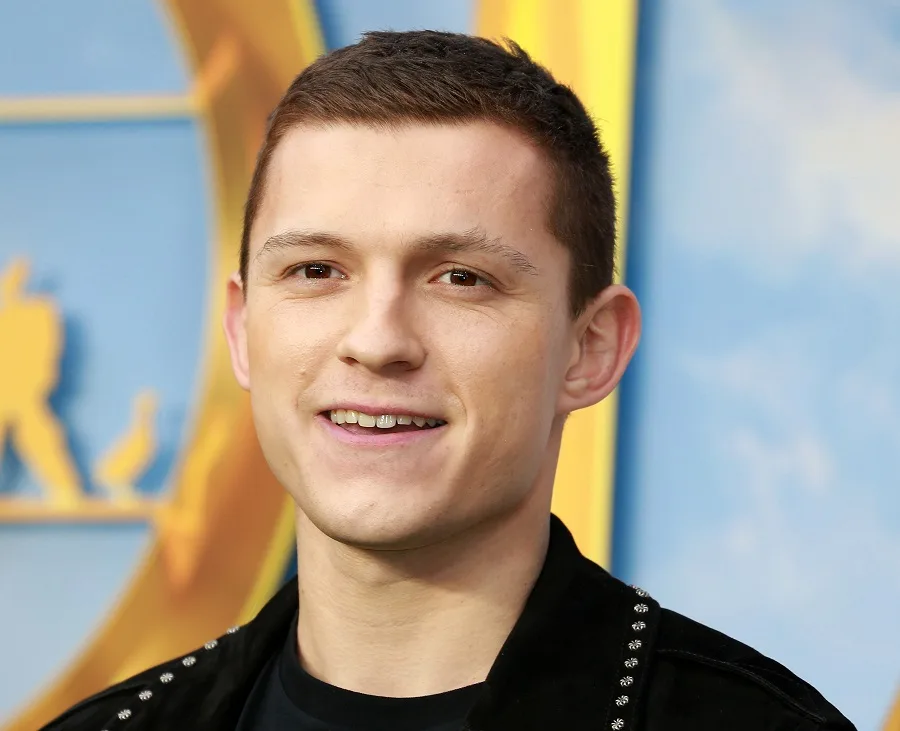 Getting a buzz cut was quite a dramatic measure for this young actor that started a heated debate among his fans, as some loved him more with longer hair, while others congratulated him for the new look and embraced it.
As for us, we sincerely think he looks amazing with both long curls and a buzz cut, as he has evolved into such a handsome man.
4. Quiff with Glasses
When we talk about Tom Holland, it's not only his personality or acting game that won people's hearts but also his looks.
He loves keeping a perfectly shaved face, wearing modern cool glasses, and a haircut that is shorter on the sides and with lots of height for the top and bangs.
5. Messy Sleek Waves
At the Avengers: Infinity War premiere, Tom Holland surprised his fans and paparazzi with a cool, wet casual look.
However, because he has an oval face shape, the Hollywood actor looks amazing with all hairstyles: short, medium, and long. And the images above stand as proof.
6. Ultra Short Hair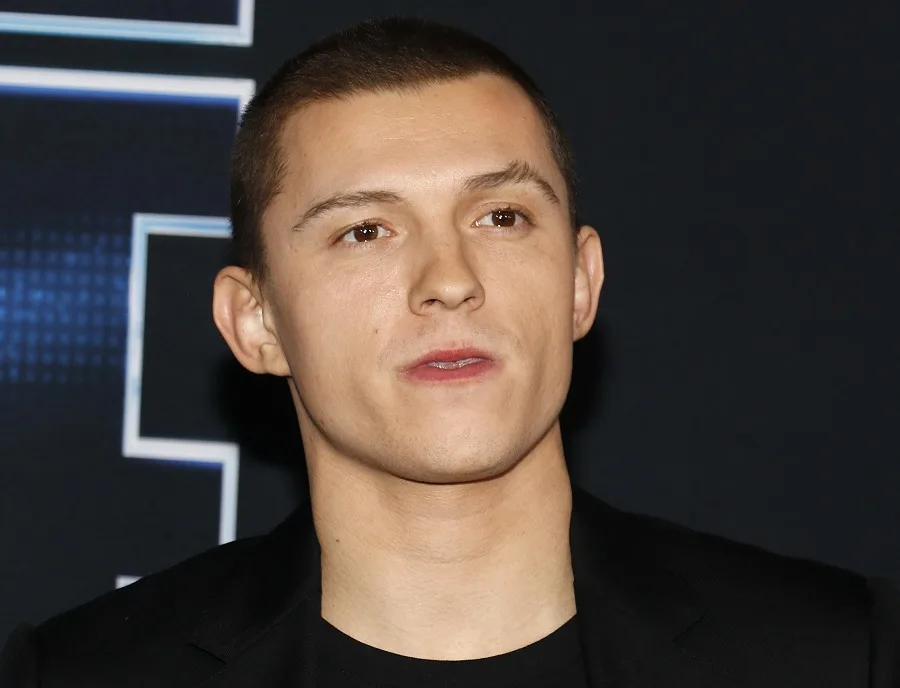 The actor loves making look changes, and he's not afraid to chop all his hair to look older, more masculine, and rebellious. This Tom Holland haircut suits him greatly, and he rocked the red carpet with an ultra-short trim and loads of confidence.
7. Side Swoop
If you want to recreate Tom Holland's haircut, all you need is to get a high top and focus all your attention on the longer bangs.
Apply hair gel at the base, and with a blow dryer and a rounded brush, get that curved lifted aspect for the roots.
8. Frizzy Curls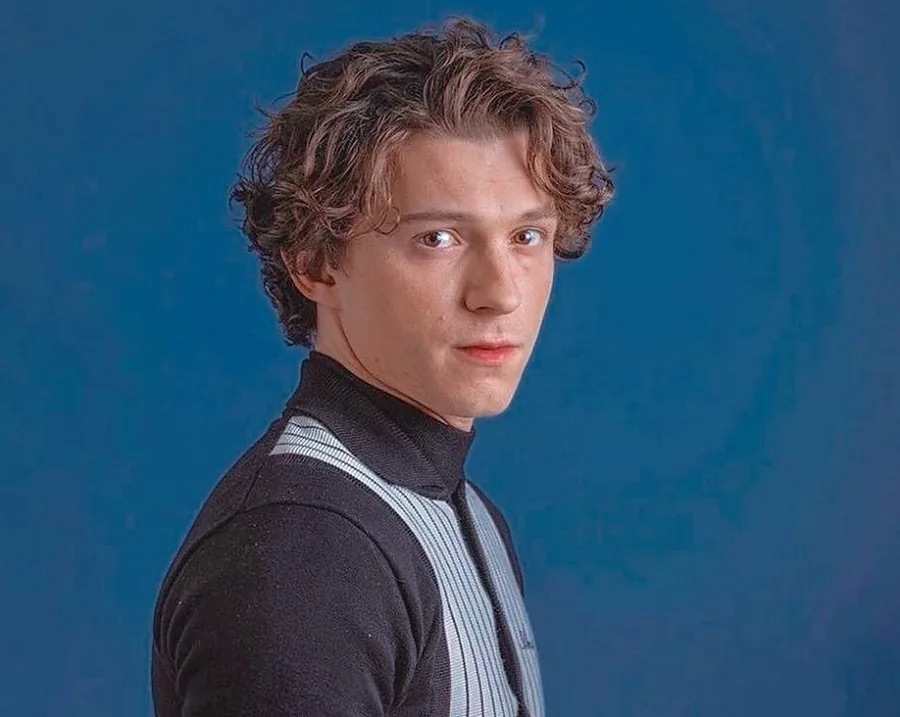 One of the best Tom Holland haircuts is this long layered crop that features stacked layers for the back and long bangs that reach the jawline.
The haircut that the actor wears is styled with side-swept bangs and lifted roots to build more volume.
9. Stylish Fringe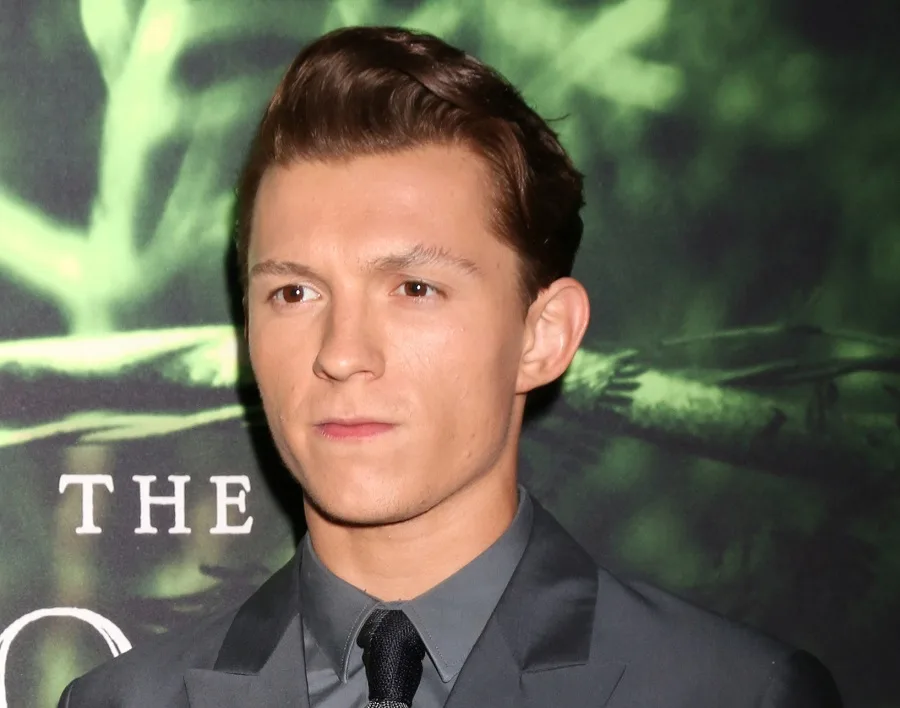 His signature look is definitely a hairstyle that creates height in the fringe area and makes his face look even more elongated. The hairdo is stylish, elegant, and a marvelous choice for this British actor and for the red carpet.
10. Layered Long Top
In 2017, when Spiderman: Homecoming movie was getting millions of fans all over the world in the cinema, the actor was mostly spotted wearing a layered medium ear tuck hairstyle with bangs styled to the side and more volume for the base.
11. Messy Bangs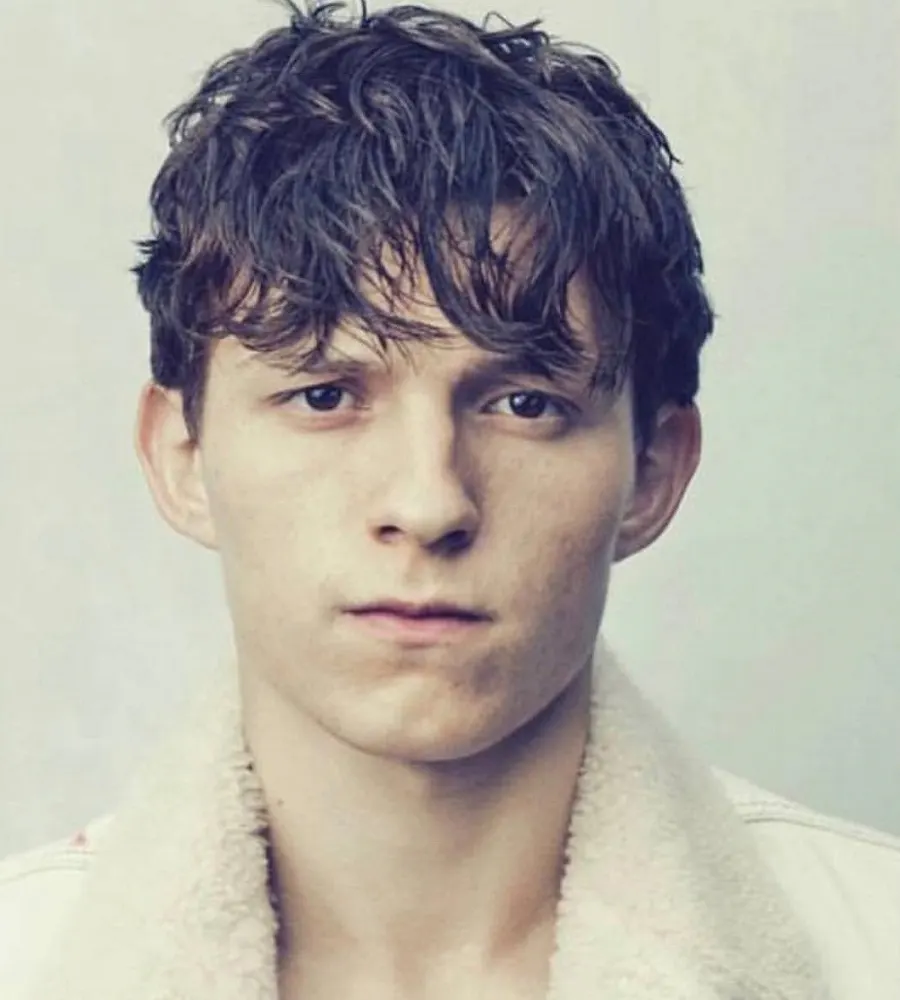 We love our Spiderman actor with his high top swiped to the side, but this time he truly amazed us with his new gorgeous layered bangs.
The fringe is spread on the forehead, each layer is well defined with hair gel or pomade, cut above the eyes, and slightly revealing the eyebrows.
12. Nonchalant Comb Over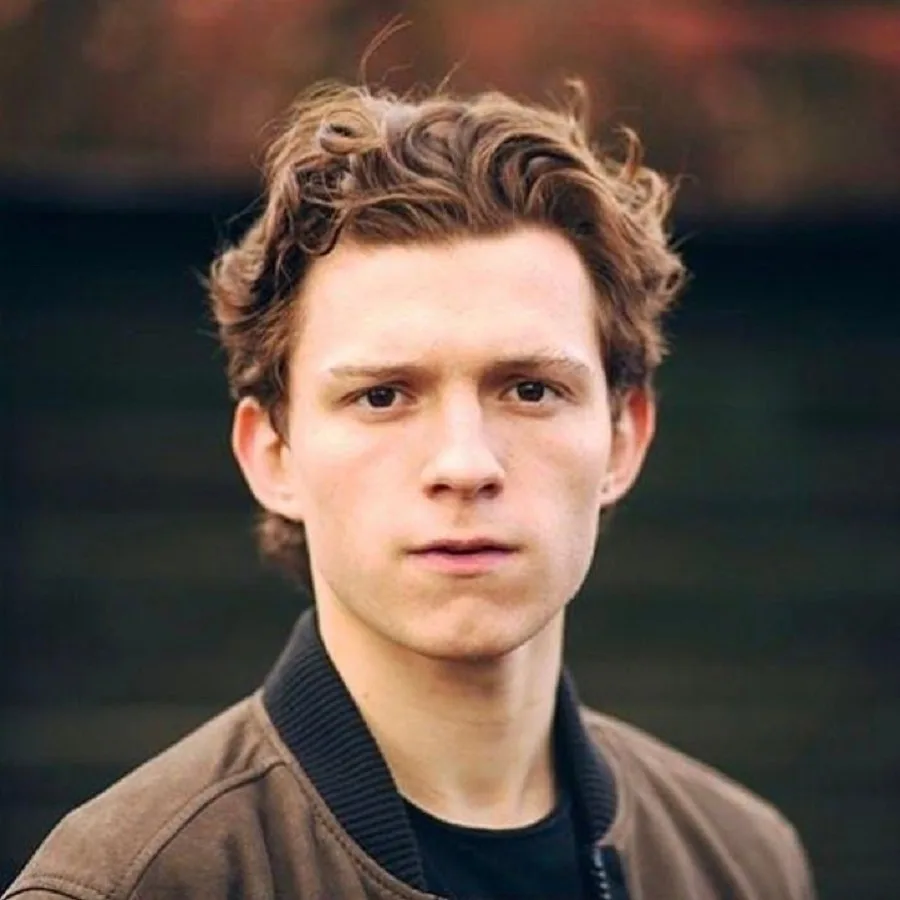 This Tom Holland haircut makes the actor look more mature and transforms him into a Hollywood sex symbol.
The hairstyle features his impressive curls, a messy comb back, and ringlets falling casually all over the place. Also, we need to take a deeper look at his hair color, which turned from a dark brown shade into a more popping nuance: a tinted copper.
13. Sleek Side Part
The Avengers star never ceases to amaze us as he wears a slightly sleek hairstyle with a little lift for the top area and a side part.
The hairstyle suits him like a glove, especially because he keeps a completely shaved face that makes him look amazing.
14. Messy Bowl Cut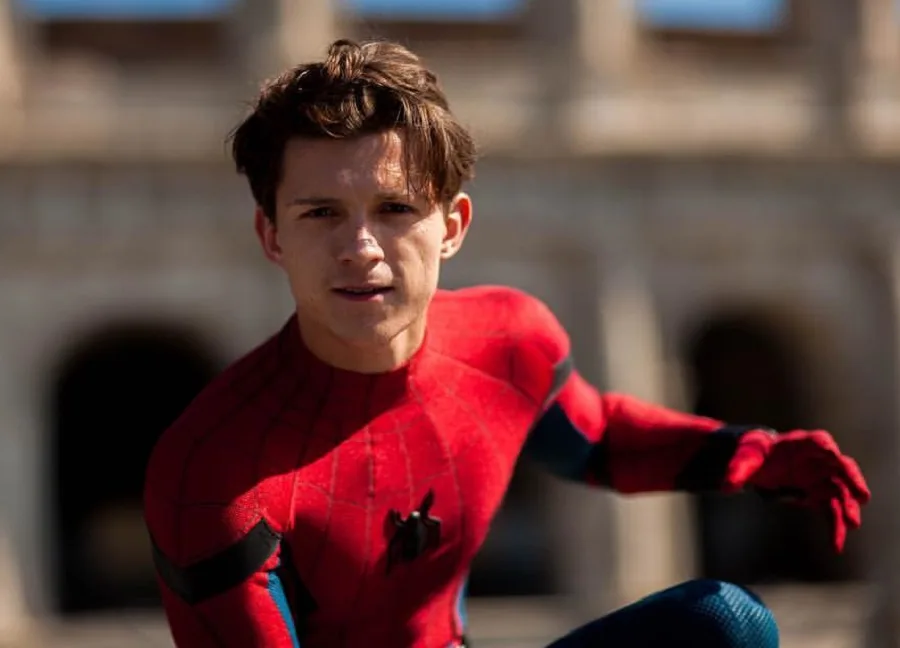 For the Spiderman role, Tom Holland had his iconic bowl with messy lifted bangs. To replicate his hairstyle you can tease the hair pieces and messily arrange them.
The rest of the hair will act as a face-framing tool that will also highlight the jawline.
15. Wispy Bangs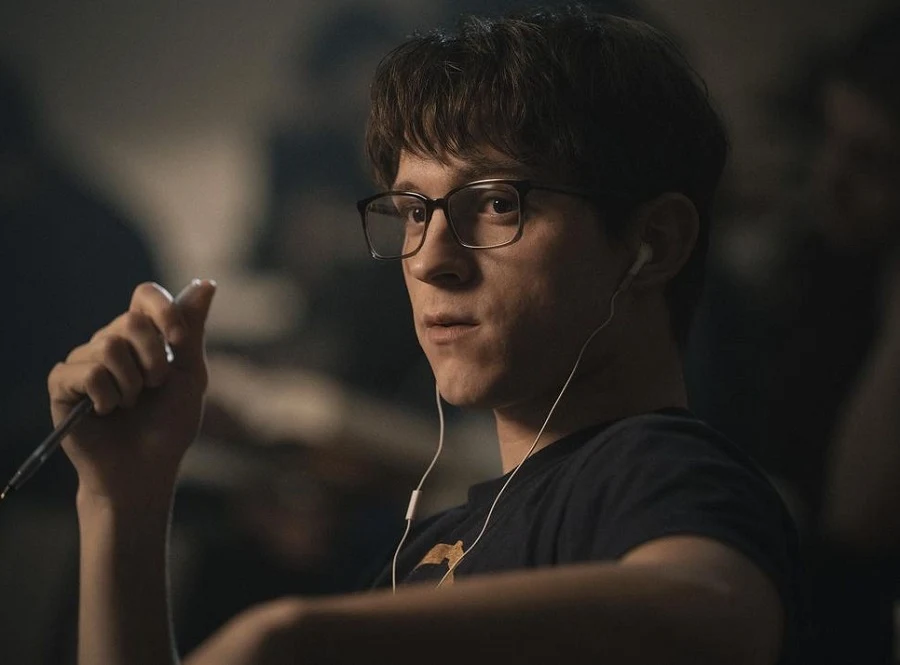 Because his role required a more nerdy look, the British actor renounced his iconic high top and chopped his bangs, keeping them just above the eyebrows and spread on the forehead.
These wispy bangs, paired with a shaved face and a pair of glasses, make him look like a cute bookworm.
16. Teen Pompadour
One of the best Tom Holland haircuts is probably this small Pompadour that elongated his face and made him look amazing on the red carpet.
17. Layered Side Swoop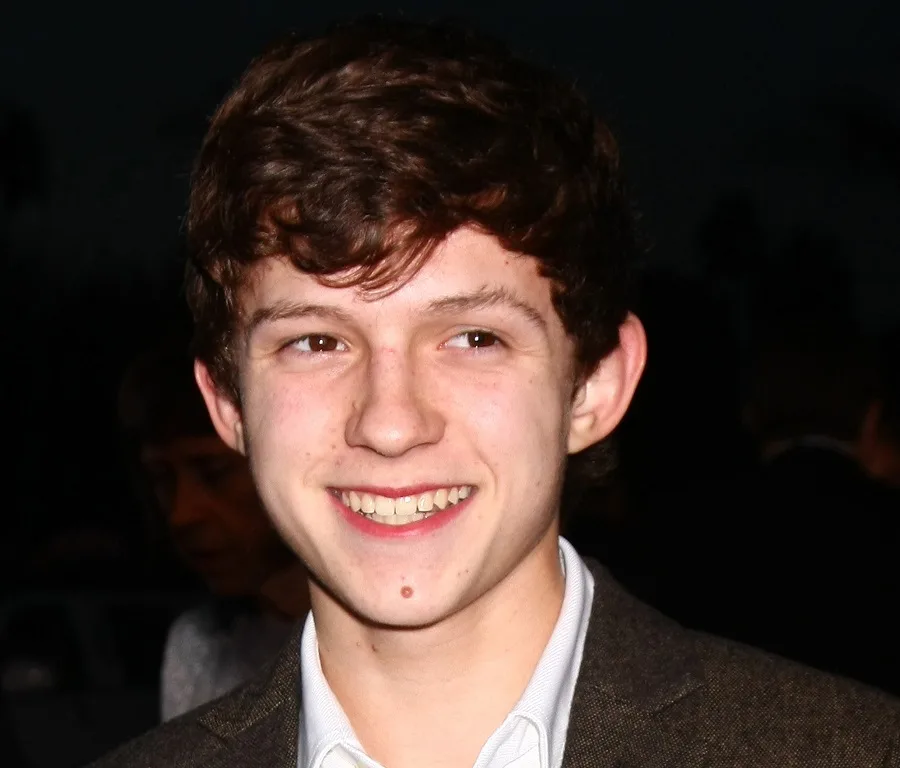 Tom Holland's haircut features numerous layers that are emphasized by the wavy texture of his hair. The hairstyle has impressive volume and the bangs are spread on the forehead, directed to one lateral.
Whether it's more volume for his locks or a sleek look with a comb-over, Tom Holland never fails to impress with casual hairstyles or messy updos that any of you can easily recreate.