If he is your 5 year old little boy, that doesn't mean he's not a gentleman. If you are not sure what to ask for when you take your boy to have a haircut, and you don't want to risk leaving it to a hairstylist that might decide to make a haircut that will make your little one look ridiculous, you might find some ideas in this article.
There are a lot of hairstyle options for boys that can go with any occasion. However, you are sometimes facing a challenge when trying to pick the perfect one, as the features of children in that age change rapidly and constantly. But that is no excuse not to give your boy a cool vibe.
Popular 5 Year Old Boy Haircuts
Check out these 10 funkiest haircut ideas for your little boy and make the 5 year old gentlemen rock with handsomeness!
1. Medium Haircut for 5 Year Old Boys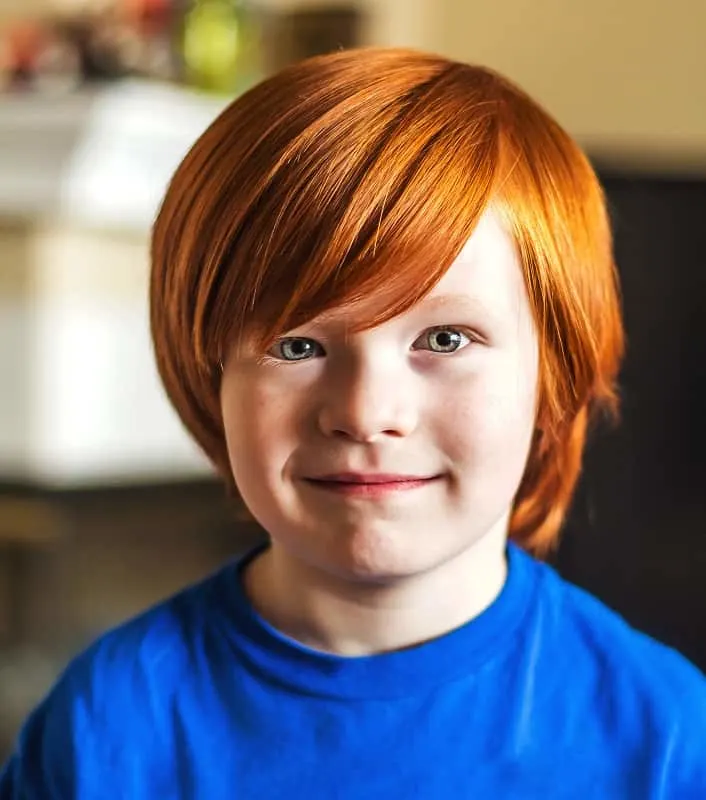 A side part on medium hair ensures you can still see your little one's beautiful eyes. Brush it neatly and smooth on either side.
2. Haircut with Fade for 5 Year Old Black Boy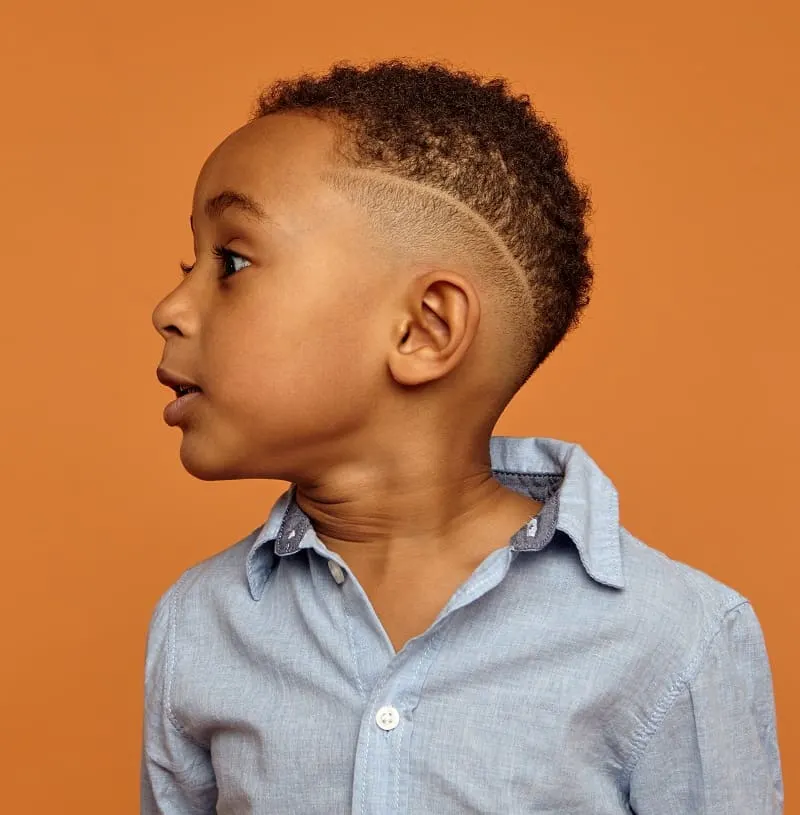 Little Black boys often times have curly textured hair. Trim it short and add line detail to the faded sides.
3. 5 Year Old Boy's Undercut Haircut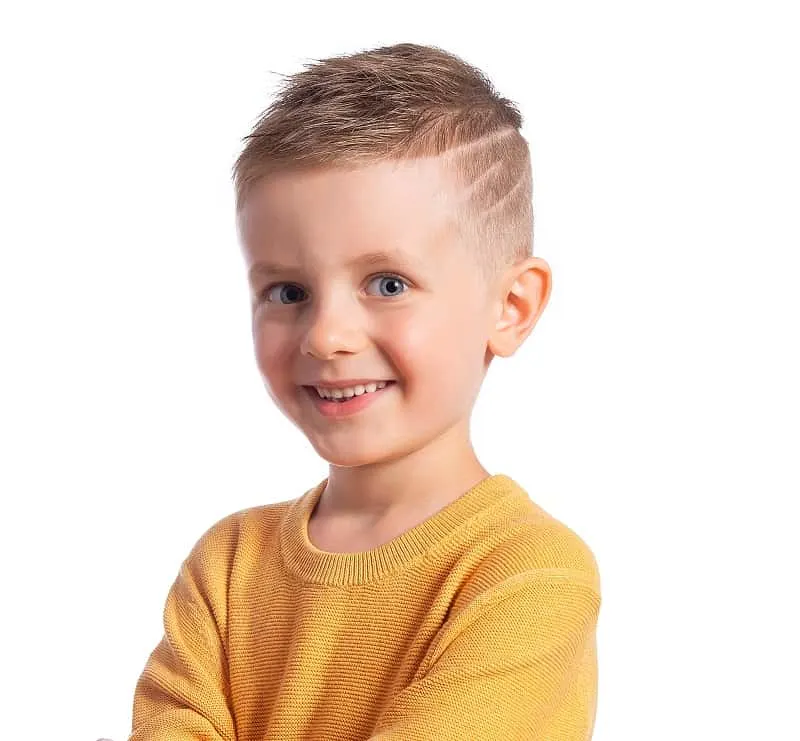 The three shaved in lines on this 5 year old's haircut are adorably edgy while the undercut and spiky top combine for one cool look.
4. Long Hairstyle for 5 Year Old Boys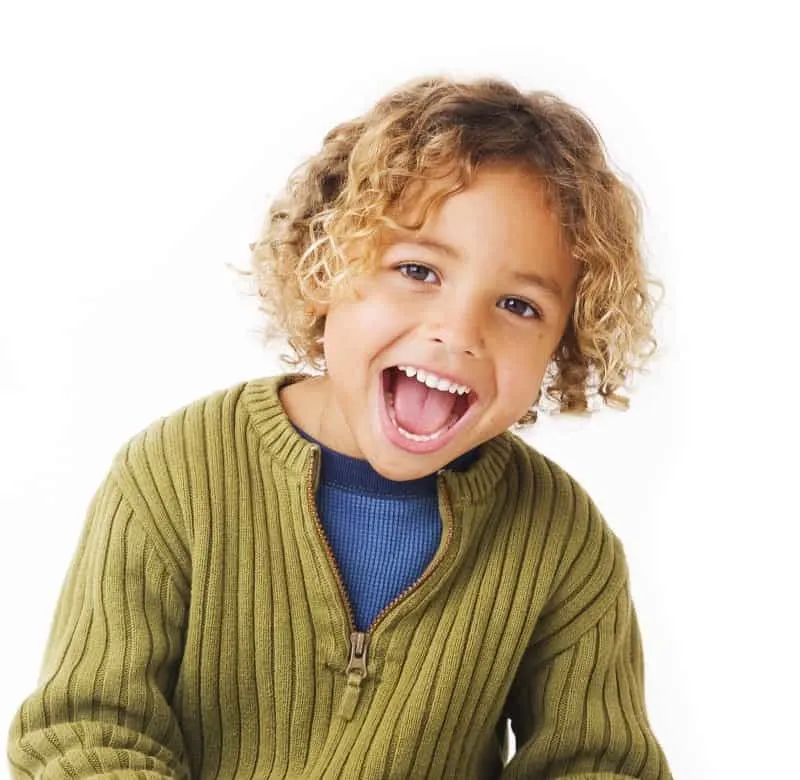 Is your 5 year old in love with having longer hair? Let him keep it but encourage his natural curly texture by scrunching in a little hair gel.
5. 5 Year Old Boy's Quiff Haircut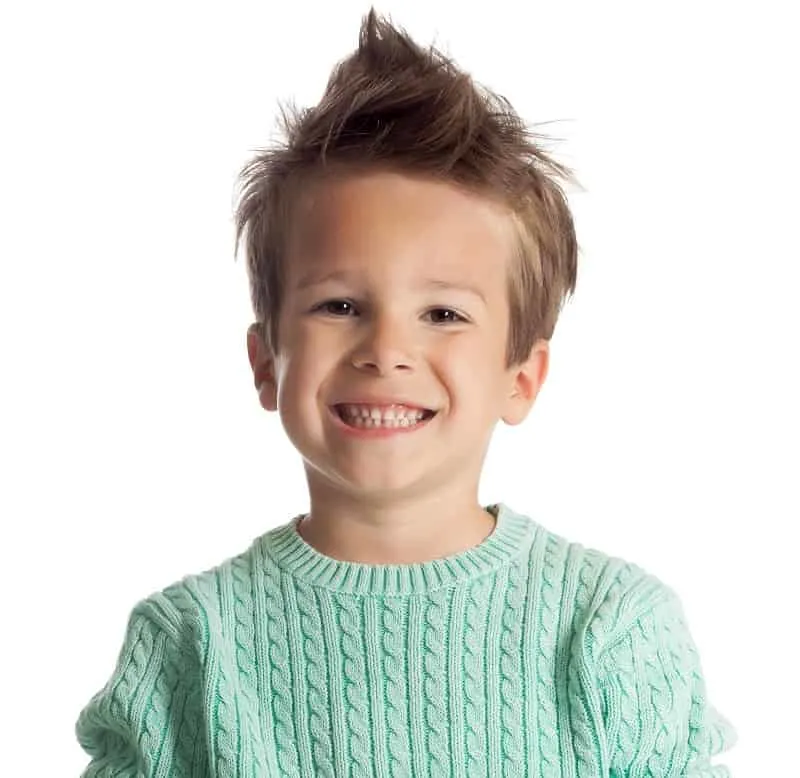 A quiff haircut on little boys is very grown-up. He'll love the spiky top and you'll love the low-maintenance.
6. Spikes Haircut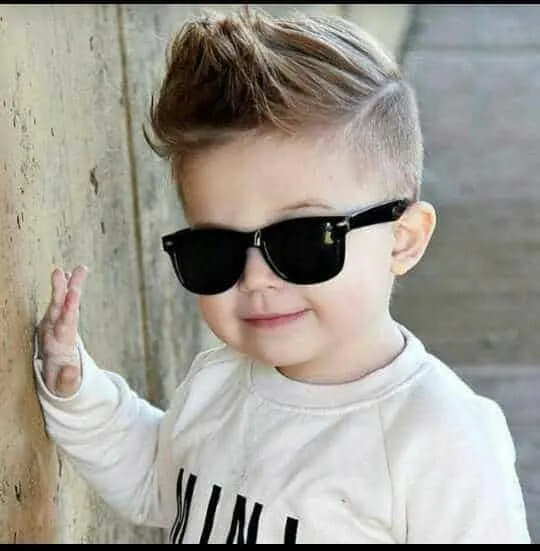 This one is a classic haircut styles for boys of 5 years old. Once your boy's hair grows to the medium length you can get it cut short on the sides and raise it up on the center.
The undercut looks very cool with the hard part on the side. The little man will then be ready to pop on some glasses just for that extra something.
7. The Comb over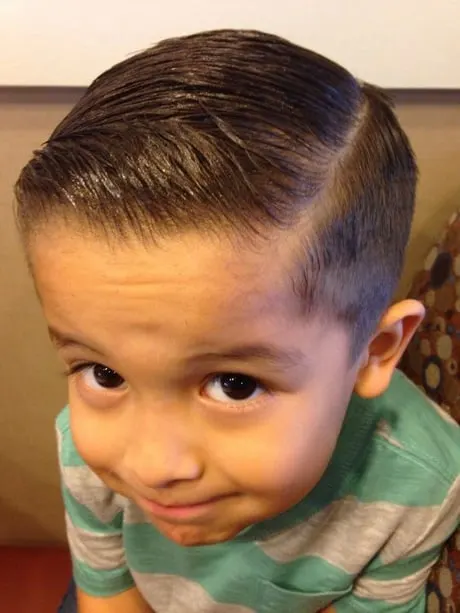 If mama's boy is a little rock star, than the one thing he will surely be able to rock is the comb over hairstyle. In this particular style, the hair that has grown to medium length is now raised at the front.
If you want it to look a little bit more natural, try slightly parting it towards a side and combining it with a side fade. Add to that some stylish clothes and your little one will shine with confidence.
8. Grown Out Curls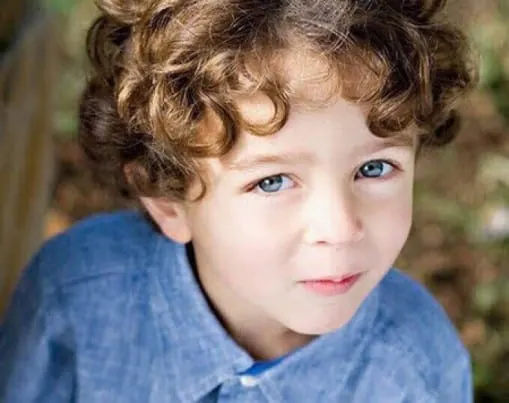 Is there anything cuter than those little soft curls that look so adorable both in girls and in boys. If your little boy has this naturally amazing curly hair, why wouldn't he embrace it fully?
Let his hair grow out fully and the curly mess will look naturally perfect on its own. Natural never gets out of trend and is always so amazing.
9. Side Swept Fringe with Medium Fade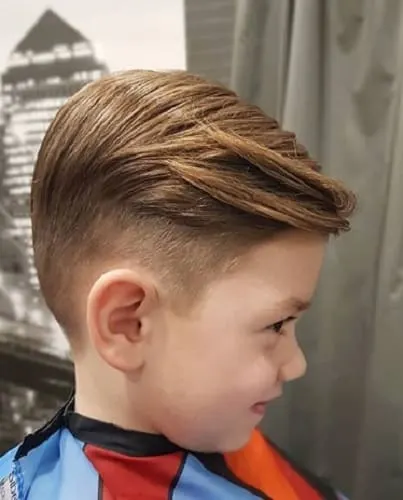 If you are leaning towards simplicity and elegance upon choosing a perfect hairstyle for your 5-year old, side-swept hair is a great choice. But the fact that it is so simple does not mean that you shouldn't add some extra dimension to it.
A cool example of that is presented on the photo, where the double fringe is neatly swept to the side and enhanced beautifully with a medium fade. All in all, it's just perfect!
10. Mohawk Hairstyle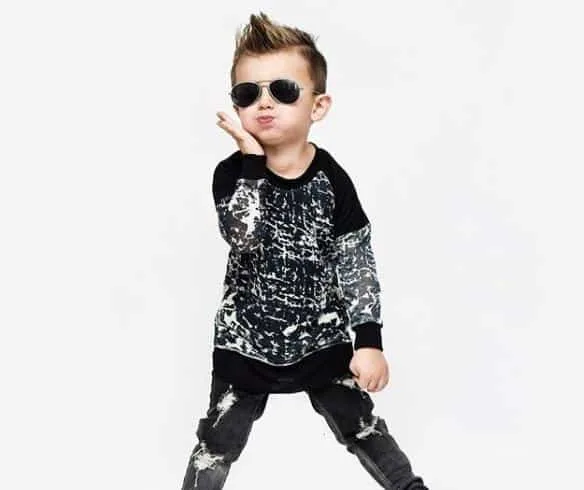 From 5-year-old boys to 50-year-old gentlemen, there is no one that is not a fan of a good mohawk, even if it's low-key. It brings out the rockstar vibe out of any man, little or big. The look is achieved with hair grown to a medium length, parted on the sides and then raised up. Cute little devils will always be so adorable.
Kids are adorable with any hairstyle they might be rocking. However, that doesn't hurt to give your baby boy a haircut that will turn them into a stylish little boy.
Whether it's a mohawk, a comb over, or a side-swept fringe that you have chosen for your 5-year-old, we are sure that one day he will be looking at the photographs with a wide smile.
Related Topics