Finding the safest and best products in the world of hair coloring options can be a chore. One substance that keeps us guessing is ammonia. Does ammonia damage hair? Is ammonia-free coloring better for hair?
Let's find out the differences between ammonia and ammonia-free hair coloring products.
Why Ammonia?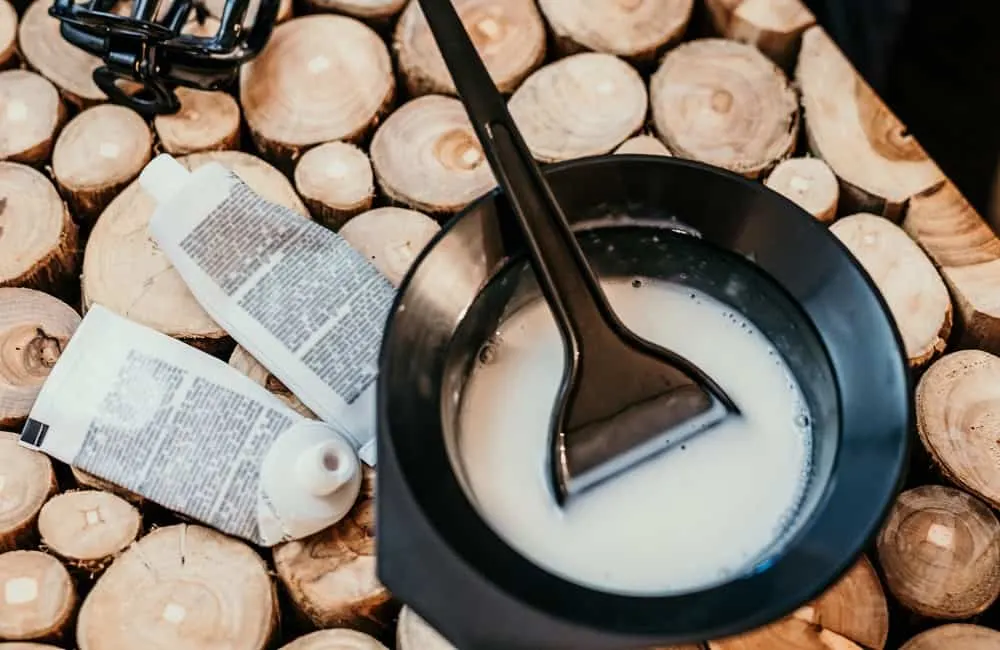 To grasp the use of ammonia versus ammonia-free hair coloring products, it's good to understand why companies use ammonia in the first place.
Ammonia molecules are incredibly tiny. They evaporate quickly. This is what creates the powerful odor users are so familiar with. However, the fast evaporation means that you get a clean rinse.
Overall, ammonia-based coloring influences a chemical reaction. Ammonia is the agent utilized to make hair follicles swell. With the swelling, hair is absorbent and better soaks in dye. The process increases the possibility of deeper and lasting coloring.
The hair coloring process with ammonia influences lightening as well, working with natural hair colors and melanin to produce better results.
Ammonia-Free Hair Coloring Products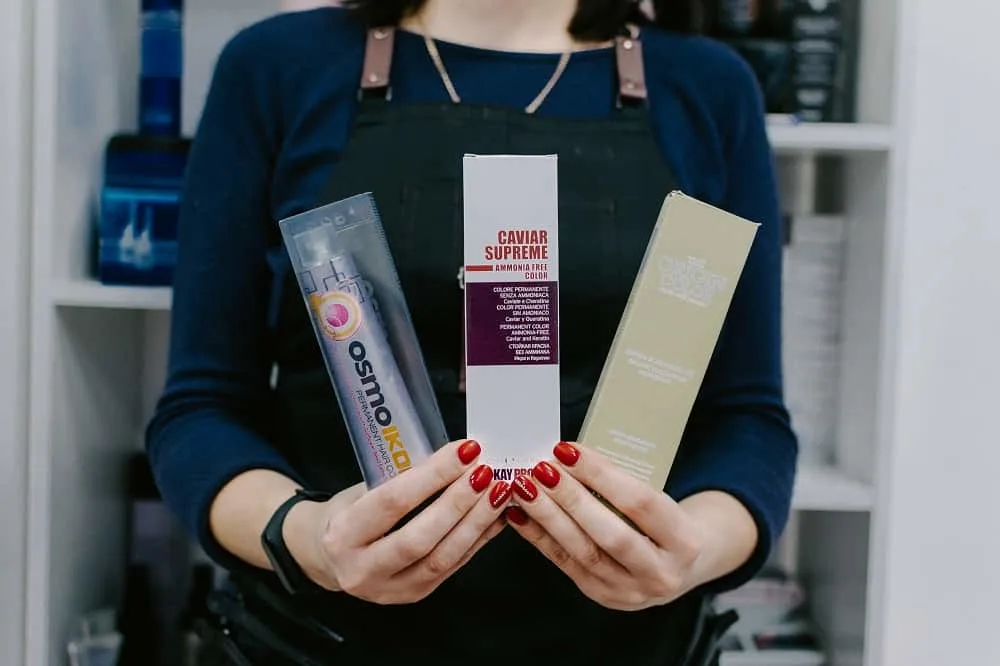 Though it has no ammonia molecules, the ammonia-free solution still contains an alkaline element. The compound closely relates to ammonia. But with the ammonia-free option, you are likely to get results less optimal than ammonia-based products.
A major reason why is that products free of ammonia deploy agents with larger molecules. The larger the molecule, the less saturation occurs, and the less infusion into your hair follicles. Bigger molecules generate less swelling of the hair.
The hair dye isn't capable of the deep penetration of ammonia hair colors. The vibrant coloring most prefer may lessen and isn't likely to last as long as your ammonia-based products. This only means ammonia-free hair treatment may require more treatments to maintain results.
There does tend to be residue on follicles after the use of ammonia-free coloring's larger molecules. They don't leave that harsh odor. This is because the chemicals don't evaporate as quickly as their ammonia counterpart. The slower evaporation process makes this type of dye more challenging to rinse.
It's not unusual for the residue to remain even after thorough washes. There are a few ways to correct this. Use a cotton swab and makeup remover to get rid of residue. Another solution is to apply a creamy or dense remover like cold cream. Some use micellar water, but not everyone finds that effective.
Comparing Ammonia vs. Ammonia-free Hair Color
As the chart below demonstrates, there are benefits and disadvantages to hair color with or without ammonia.
Ammonia-Based Hair Color

Ammonia-Free Hair Color

Pros
Pros
Best option for long-lasting results in hair coloring.

As an alkaline, ammonia raises pH hair levels. pH balance helps fight bacterial fungi in the hair.

Enhances absorption of color, designing a longer-lasting performance to the hair.

When used safely and properly, ammonia-infused products are no more likely to damage hair than ammonia-free products.

There's potentially less harm to the hair strand.
The formula strengthens hair.
You minimize exposure to dangerous ammonia fumes.

Cons
Cons
Ammonia dissolves in water and becomes a skin, eyes, and nose irritant.

Repeated use can damage cuticles, allowing moisture to escape.

Ammonia applied to the hair can lead to the possibility of ammonia entering the bloodstream through the scalp.

Ammonia is bad for the ecosystem.

The formulation can still contain hazardous chemicals.

The product is unlikely to be natural or organic.
Ammonia or Ammonia-Free Hair Dye: Which One Is Right For You?
Ammonia substitutes will never swell follicles in ways that promise deep penetration. If you're looking at gray coverage, the treatment can fall short will non-ammonia products. That's especially true of permanent, non-ammonia applications. Ammonia ensures a nice, rich, darkened result.
Ammonia-free options are for the person not looking for hair colors that are long-lasting or permanent. The treatment isn't deeply rooted as some may like. This means only blending grays out, lightening hair, and a quicker fade. It's for the consumer who doesn't mind increasing the times they have to treat their hair.
Ammonia's main benefit is it swells the hair, allowing access to the hair cortex via raised cuticles. The other significant advantage is the reaction with peroxide that produces oxygen. That leads to the removal of natural melanin to lighten and fuel the oxidative reaction of the dye.
Ammonia-fueled hair color is the option for lightening natural hair, completely removing the appearance of gray, and generating vibrant results. If any of these conditions are important to your treatment, you want a color that contains ammonia.
Your hair is delicate, so any applied treatment needs choosing with care. Looking at ammonia vs. ammonia-free and deciding on one depends on your natural hair color, the condition of your scalp, and the intended outcome. Do a little research or speak with a hairstylist about the best and safest ways to take care of your hair.