As with any hair product, finding the best shampoos for wavy hair can be challenging. The main issue you may struggle with if you have wavy hair is keeping it hydrated and smooth.
Wavy, curly, and kinky hair struggle with both keeping and evenly distributing moisture, so those with these hair types have to be particularly careful in maintaining the health of their locks.
With the help of a few products and the addition of some new habits to your routine, you'll be able to keep your waves, curls, and coils hydrated and smooth. There are a number of shampoos specially made for wavy hair to help ensure that styling is a breeze.
Read on to learn about the best shampoos for wavy hair and what other activities you can take to keep your curls and waves hydrated, as well as stop them from getting frizzy throughout the day.
What to Look for in Shampoos for Wavy Hair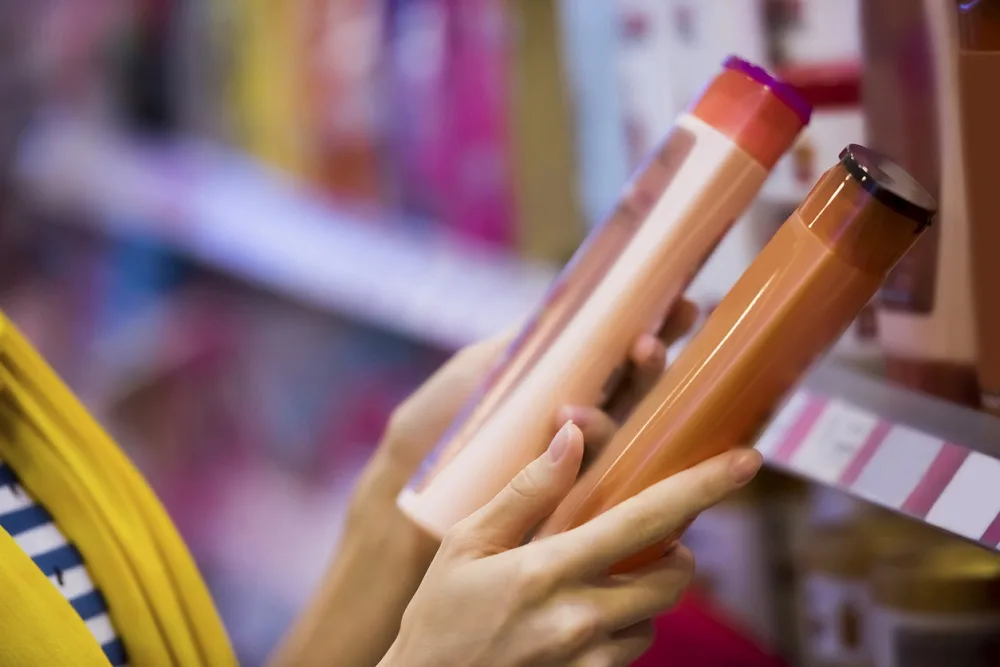 The two problems that you probably encounter if you have wavy hair are most likely dryness and frizz. These issues are related.
Wavy hair is more prone to dryness because it's more difficult for the natural oils produced by your scalp to travel along the length of the hair to the ends, even if you have subtle waves.
Consequently, frizz occurs when your hair is dry, hence why people with wavy hair are also more prone to frizz. It's important to keep your hair hydrated in order to avoid both dryness and frizz, as well as any additional damage to your wavy locks. This is where shampoo can either make or break your hair.
Shampoos are meant to cleanse your hair. However, if they're too harsh, they will strip away the excess dirt and oil and might also strip away the natural oils that are essential to keeping your hair healthy, moisturized, and shiny.
Fortunately, there are shampoos that are more gentle on hair and will avoid stripping it of its natural oils, helping your hair retain its moisture and maximize its health.
If you're wondering whether your current shampoo is helping or harming your wavy hair, there are a few indicators that make it easy to determine. Here are some factors to consider when choosing the best shampoo for your wavy hair:
How do your roots feel after washing? If they feel stripped of their natural oils, the ingredients in the shampoo that you're using are too harsh.
If your hair is not only wavy but also chemically or color-treated, you must take extra diligence in washing. Ensure that your shampoo specifies that it is suitable for chemically-treated or color-treated hair. If not, it may be too harsh for your hair.
If your hair is always frizzy, no matter what products you style it with, the problem might be your shampoo.
If any of these points seem familiar, you may be using a shampoo that is incompatible with your wavy hair. You'll want to switch to one that contains gentler, more nourishing ingredients that will allow your hair to retain more moisture.
You may notice that there aren't a lot of products that are specifically targeted toward wavy hair. The best trick to finding the best shampoo for wavy hair is to look for shampoos that are marketed toward curly hair.
Those shampoos for frizzy hair are usually also suitable for wavy hair. Plus, they often contain more nutrients and beneficial ingredients.
Best Shampoos for Wavy Hair
If you don't know where to start, below is a list of the best shampoos for wavy hair for you to try out. Most of them are meant for curly hair or dry hair, making them ideal for those with wavy locks.
Many of these shampoos have a matching conditioner that their brands recommend to use for best results, but the conditioner you use is up to you and what works best with your hair.
MONDAY HAIRCARE Moisture Shampoo – Best Overall
The most important component of the best shampoos for wavy hair is their ability to retain moisture. Monday Moisture Shampoo is a shampoo that is aimed at cleansing and nourishing dry, damaged hair to help it build the ability to retain moisture.
It contains coconut oil, which provides your hair with essential fatty acids, and hydrolyzed rice protein, which is known to promote collagen production in the scalp as well as add strength and moisture.
Pros:
Sulfate-free and paraben-free
Additional nutrients with coconut oil and hydrolyzed rice protein
Uses recycled packaging and is entirely vegan
Cons:
SheaMoisture Curl and Shine Coconut Shampoo – Best Smell
SheaMoisture Curl and Shine Coconut Shampoo will help enhance your waves while keeping frizz at bay. The shampoo improves hair health and restores shine with the use of natural ingredients.
This moisturizing shampoo contains coconut oil and shea butter that help hydrate and protects the hair while replenishing lost oil. Plus, it smells amazing.
Pros:
Sulphate-free
Coconut oil and shea butter provide nutrients to your hair
Great smell
Cons:
Not ideal for fine hair
Not ideal if you have naturally oily hair
Sun Bum Curls & Waves Shampoo – Best for Sun Protection
Since dryness is the enemy of wavy hair, too much sun can have detrimental effects on already dry hair. Luckily, Sun Bum Curls & Waves Shampoo helps protect your hair from a hot sunny day.
It is formulated with kukui nut oil as well as Monoi coconut oil to help protect your hair from damaging UV rays that may cause it to get dry, brittle, and frizzy. Next to your sunscreen, this will be your go-to product for the summer.
Pros:
Sulfate-free
Great for fine and thick hair
Formulated with natural oils and seaweed protein
Cons:
Pricey for the quantity (10oz)
Olaplex No.4 Bond Maintenance Shampoo – Best to Repair Hair
If your hair is heat damaged or from other causes, all is not lost; the right products, including a good shampoo, can help repair that damage and protect your hair.
Olaplex No. 4 Bond Maintenance is a shampoo that reduces breakage and visibly strengthens hair bonds to improve the overall look and feel. With constant use, you'll soon repair your hair to a much healthier appearance and feel and be able to keep frizz away.
Pros:
Suitable for all hair types but gentle enough for wavy hair
Sulfate-free and color-safe
Cruelty-free
Cons:
High price for small quantity (8.5 oz)
John Frieda Frizz Ease Flawlessly Straight Shampoo – Best For Straightening
If you prefer to wear your wavy hair straight, then you know that your flat iron is not the only factor that contributes to the success of straightening your hair. The process starts in the shower.
If you don't use the right shampoo – one that's meant to combat frizz – your straightened hair is no match for a humid summer's day.
The John Frieda Frizz Ease Flawlessly Straight Shampoo works to hydrate hair and even out the texture to make straightening your wavy hair easier and more effective. For the best results, pair this shampoo with the matching conditioner.
Check out our list of the best hair straightening shampoos.
Pros:
Affordable
Great for people who straighten their hair often
Safe for color-treated hair
Cons:
Does not lather as easily as other brands
Not Your Mother's Coconut Milk & African Marula Tree Oil High Moisture Shampoo – Best for Moisture
This shampoo is all about moisture! NYM Coconut Milk & Marula Tree Oil Shampoo provides your hair with as much moisture as a shampoo can provide, making it one of the best shampoos for curls and waves.
It's gentle enough for damaged hair and will not strip your roots of the natural oils that they need. The use of almost entirely natural ingredients allows this shampoo to not only protect your hair but nourish it at well.
Pros:
Made with 98% naturally derived ingredients
Sulfate-free
Cruelty-free
Great for natural hair
Cons:
Some say the quality of the packaging/bottle could be better
Maui Moisture Lightweight Hydration + Hibiscus Water Shampoo – Most Refreshing Shampoo
Although shampoo is meant to cleanse your hair, it can sometimes weigh it down. This can be especially problematic if you have fine, wavy hair.
Maui Moisture Lightweight Hydration + Hibiscus Water Shampoo will leave your hair feeling clean and refreshed without heaviness or residue.
It has a light tropical scent and is formulated with antioxidants, vitamins, hibiscus water, and more, helping to ensure that your wavy hair is exposed to multiple beneficial nutrients.
Pros:
Uses pure coconut water and aloe vera juice
Affordable
Great tropical scent
Lightweight
Cons:
Does not lather as well as other shampoos
Head and Shoulders Shampoo, Moisture Renewal – Best for Dandruff
If you're experiencing dry hair as well as dandruff, it may feel like a huge burden on your wavy hair. Fortunately, Head and Shoulders has the solution.
Its Moisture Renewal shampoo for dry hair is as effective at combating dandruff as the rest of its line without stripping your scalp of its hydration.
Natural hair is very fragile, so this shampoo is ideal if you need something that will be gentle on your hair. It helps remove buildup and focuses on improving the health of your scalp, providing long-lasting relief from dryness that will help your hair retain more moisture.
Pros:
Suitable for black, natural hair
pH-balanced formula
Great for dry hair and scalp
Safe on color-treated hair
Cons:
Ethique Eco-friendly Shampoo Bar – Best Eco-friendly Shampoo
If you're looking for an eco-friendly option when you wash your hair that will still keep it frizz-free, try the Ethique Eco-Friendly Shampoo bar.
Not only is this shampoo bar made with only biodegradable ingredients, the packaging is also compostable. The shampoo bar itself is pH balanced and gentle enough on dry, frizzy hair, using coconut oil and cocoa butter to cleanse and nourish every strand.
Pros:
Zero waste
Foams up well
Cost-effective – equivalent to three bottles of shampoo
Cons:
Effects may not be immediately apparent: If you've never used a bar shampoo, your hair and scalp may need an adjustment period
OUAI Thick Shampoo – Best for Thick Hair
If your hair is thick and wavy, it can seem like a burden at times and almost impossible to fully get clean. Using a shampoo formulated for thick hair will have your locks looking full and shiny.
OUAI Thick Shampoo is specially made to cleanse and nourish thick hair. Made with keratin, marshmallow root, shea butter, and avocado oil, this shampoo is packed with nutrients that will help moisturize your hair and fight frizz.
OAUI also has shampoos formulated for fine or medium wavy hair.
Pros:
Color-safe
Natural ingredients provide hair with additional nutrients
Contains keratin to strengthen hair
Cons:
Pricey
Fragrance can be overpowering
Nexxus Keraphix Shampoo for Damaged Hair – Best for Damaged Hair
Wavy hair is more prone to dryness, and therefore it is more prone to damage and breakage. Nexxus Keraphix Shampoo uses keratin protein and black rice to help heal dry, brittle hair.
This shampoo for damaged hair contains keratin, collagen, and elastin, which help smooth down your hair strands, aiding in repairing your hair. Consistent use of Nexxus Keraphix Shampoo will leave your hair looking smooth, strong, and healthy.
Pros:
Uses keratin and other proteins to help repair hair
Adds bulk to wavy or curly hair
Cons:
May weigh down thin wavy hair
Design Essentials Honey Creme Moisture Retention Super Detangling Conditioning Shampoo – Best for Detangling
Wavy hair is more prone to tangling, which could make washing and styling your hair feel like even more of a chore than it has to be. Furthermore, when your hair is tangled, the natural oils struggle even more to thoroughly distribute along your hair strands.
Design Essentials Super Detangling Conditioning Shampoo helps restore the moisture in your hair while cleaning and helps preserve moisture by sealing the hair cuticle.
Its alcohol-free formula does not strip your hair of moisture but instead adds a "slip" factor to make detangling easy in the shower. This shampoo will leave your hair feeling smooth, soft, and hydrated.
Pros:
Adds slip to make detangling easy
Affordable
Ideal for dry, damaged hair
Cons:
Other Tips for Managing Wavy Hair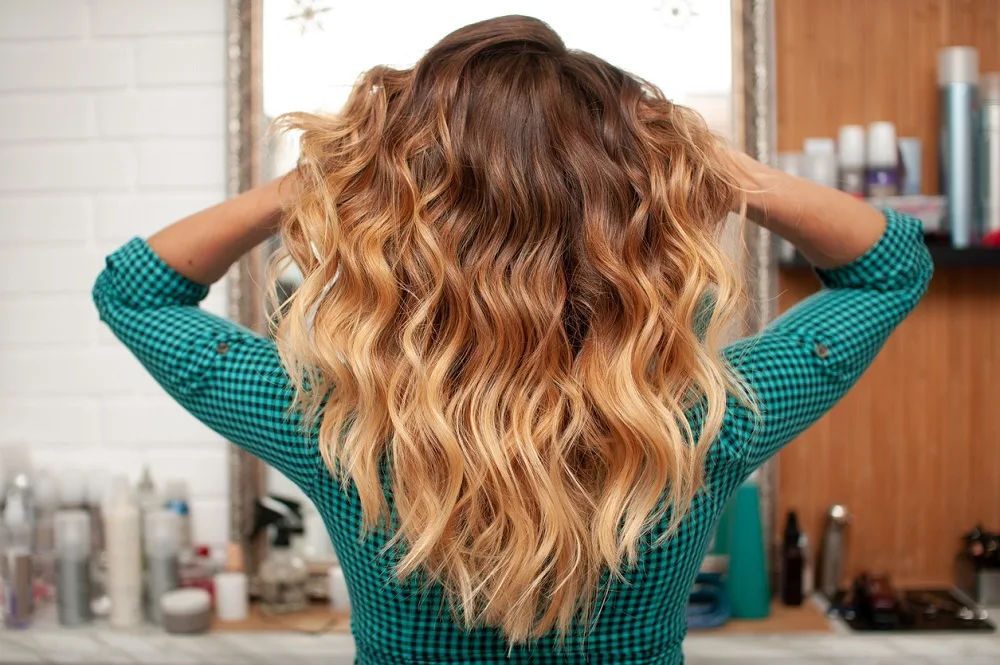 Although choosing the best shampoo for your wavy hair is the first step to helping it stay smooth, healthy, and frizz-free, you'll see the best results if you make some additional changes to your habits and overall hair care routine.
Here are some extra tips to help your wavy hair thrive:
It isn't only the products you use in the shower that affect your hair; the temperature of the water also plays an important factor. Hot showers may feel nice, but hot water strips your wavy hair of the natural oils it desperately needs. Shower at a lower temperature so that your hair is able to better retain its moisture. If that proves to be difficult, rinse your hair with cool water to help seal your cuticles and retain moisture.
Many people prefer using sulfate-free shampoos, as sulfates may be too harsh and contribute to causing your hair to become dry. Using a sulfate-free shampoo will be gentler on your hair and help it retain more of its natural oils during the wash.
Even if you prefer the look of straight hair, it helps to let your waves live free from time to time! Give your hair a break from the heated styling tools. If you straighten or curl your hair with a heated styling tool often, use a hair serum or heat protectant. If you use a hair serum, be sure to have conditioned your hair first.
If your hair feels dry after you wash it, you may need to add more steps and products to your hair routine. If you aren't already using a rinse-out conditioner, add that to your regimen. You may also want to try adding a leave-in conditioner after washing, adding a deep conditioner to your routine, or try doing a treatment before washing.
Conclusion
Having wavy hair can occasionally feel overwhelming, but with the right products, you will learn to love your wavy locks.
The best shampoos for wavy hair will help hair retain moisture, reduce the occurrence of frizz, and enhance the natural waves that make wavy hair unique and versatile.
Shampoos that are marketed toward curly hair are also great for wavy hair as they usually prioritize moisture retention in their formulas.
In the end, it might take some testing to find the best shampoo for your wavy hair. When you do, your hair will be sure to thank you for its enhanced health and improved smoothness.