Wavy hairstyle has been evolved vastly amongst the black men, with their gradually growing fashion sense. Most of the black men prefer the wavy hair rather than the curly hair for a modern natural look.
You can do plenty of haircut variations with wavy black hair. Here, we will delve into ideal haircuts for black men with wavy hair that will make your jaw drop.
Black Men's Hairstyles with Waves
There are a variety of options in styling the wavy hair for black men. Here, we've collected some of the best black men's wavy hairstyles which are more popular.
1. Black Wavy Hair with a Fringe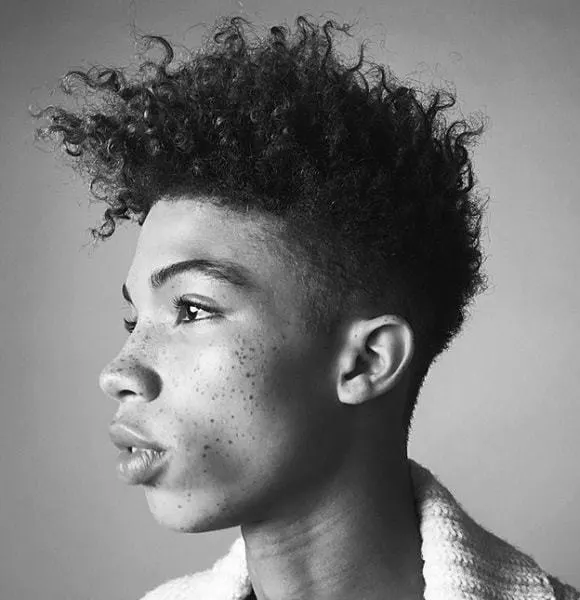 It is a stylish wavy hairstyle for black men. It is ideal for oblong faces. In some cases, the wavy long fringe of hair covers the forehead which makes the face less long.
2. S Pattern Wavy Hair
This hairstyle is a first preference for the most of black men having wavy hair. It can suit any face shape. S pattern haircut is ideal for all age groups as it suits equally perfect on black men and kids. It is made by professionals only, as it is a complicated black wavy haircut.
3. Black Men Wavy Hair with Highlight
A highlighted wave for black men is a modish hairstyle. You can dye the top waves with any shade you like. The choice is all yours.
4. Deep 360 Black Wavy Fade Haircut
To get this black wavy hairstyle requires a lot of patience. It represents the several spiral or ring shapes. It is best for short hair black men and is ideal for oval faces.
To achieve this wavy black haircut, you have to wear a Do-rag overnight in order to get the desired neat waves. Not just that, you have to brush your hair with a hard brush for half an hour to 1 hour daily.
5. Long Wavy Black Hair
If you love long wavy hair then you don't need any hairstyle, because having long hair with waves is itself an elegant hairstyle. You can make the braids and bun of black wavy hair as well.
If you are a black man with wavy hair then, you can try a wavy Mohawk with the combination of taper fade sides and a side part. It is ideal hairstyle for black men having round and square face shape. The faded sideburns balance the edgy look of black wavy Mohawk.
7. Black Wavy Dreadlocks
Dreadlocks are the trendiest hairstyle among the black men. When these long black dreadlocks are turned into a wavy shape, it adds a charming factor in black men's personality.
These waves change the overall definition of dreadlocks. Kindly have a look at the image. You may also like Braided hairstyles for black men.
So, which black wavy hairstyle you are going to pick for yourself. The answer should be "All". The best part of the aforementioned wavy hairstyles for black men is that there is no restriction of short and long black hair.
If you have wavy long black hair then, you can try the incredible dreadlocks, bun .e.t.c. If you have short wavy black hair then, the Deep 360 wavy fade haircut and S pattern wavy black hairstyle, are what you need for an elegant and stylish look.