The days of the square business haircut are officially over. You no longer have to worry about looking like an L7 chump on your off days, but neither do you have to fear that management's going to say a word about your hairstyle. You can have the best of both worlds without sacrificing the signature aesthetic that makes you stand out as an individual with fantastic hair. Hang up your ideas about a straight-edged side part and no personality whatsoever. More and more workplaces invite employees to express themselves, but even if you're still concerned about going over-the-top, you have a bevy of hairstyle choices that will take you from the boardroom to your favorite bar.
Best Business Haircuts for Men
Once upon a time, the mullet was the go-to business haircut for guys who still wanted to look good — business in the front, the party in the back. Remember that? Fortunately, the mullet is no more and it does not have to become your office-appropriate go-to. On the contrary, the business cut is brand-new. It's fresh to death, the kind of cut that adds to your appearance rather than take away any of your flairs.
1. Subtly Tousled Business Haircut
Getting a business haircut doesn't mean you have to slick back your hair and lacquer it down with hairspray. A subtle, natural tousle is totally professional. Just remember that there's an enormous difference between tousled and unkempt. Don't walk into the office looking unkempt.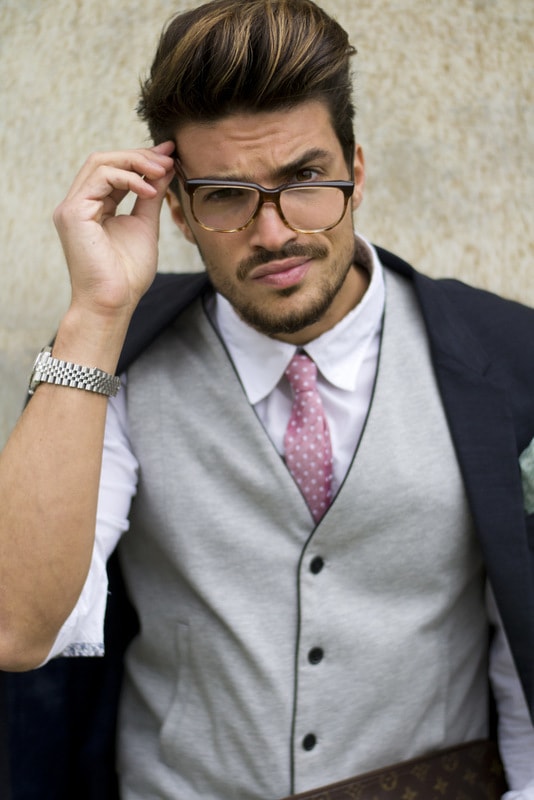 You might not want to build your pompadour quite so high unless it's Friday, but this hairstyle is ideal for any work environment. If you happen to have plans after hours, that's even better.
3. The Simple Slick Back
There's nothing wrong with slicking back your hair before you head to work, however. Consider this the Wall Street look. Wear your hair like this and you'll give off an aura of confidence and success to everyone you meet.
4. Side Parted Office Haircut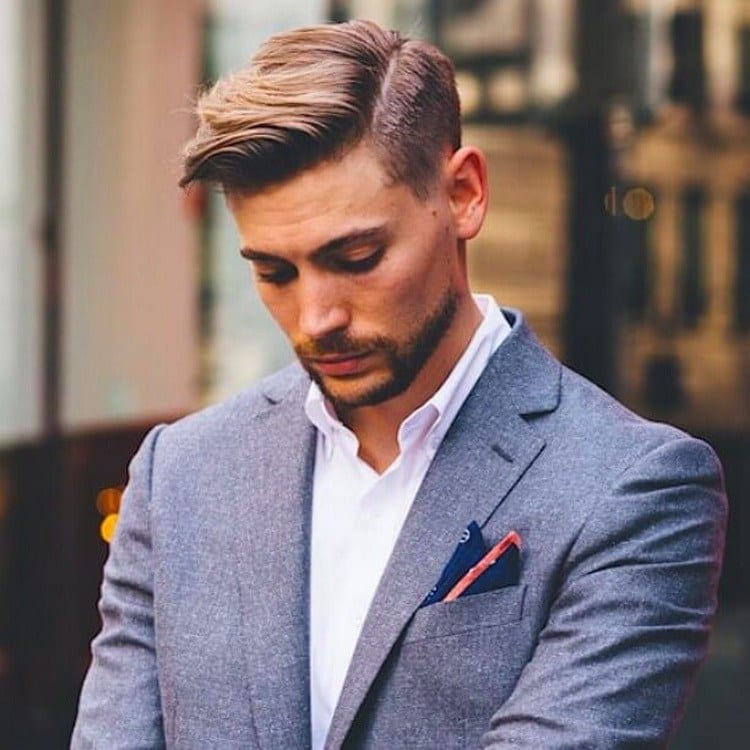 The side part is another classic business haircut. It's suave, sophisticated, but so simple to style. You don't have to get an undercut to part your hair to the side, but it doesn't hurt.
5. Men's Popular Spike
spiking your hair for work, as long as you don't go overboard. Keep it subtle, tasteful, and just a bit rumpled. This is a perfect example.
6. Workday Swoop
Ever find yourself feeling a little fly and funky on a random Wednesday? Run your fingers through your hair, arrange it so it's not quite spiked but not exactly a pompadour, either, and then take off because you're ready to own the day.
7. Long but Neat
Not all businessman haircuts are short. Long hair looks polished and professional as long as you style it properly. Gently brush it back, just like this — you're ready to rule the office.
8. A Clean Fade
You can get creative with your undercut, as well. It's fine if the buzzed sides include a fade. To keep things professional, however, you might want to avoid shaving in any lines or shapes.
9. Spiky and Sophisticated
Even longer spikes can look sophisticated. Provided you style your hair neatly, a spiked 'do is perfectly work-ready.
10. The Classic Business Cut
Everything about this is classic, from the side part to the sideburns. Look at the way he neatly combs the other side of his hair behind his ear. This kind of cut belongs on Mad Men.
Some More Handsome Hairstyle Ideas for Businessman
Business haircuts aren't boring. At least, yours doesn't have to look boring. Feel free to inject your signature style into your workday aesthetic. What haircut do you wear to work?