In 2023, buzz cuts for black women are trendier than ever! They are bold and spectacular, low maintenance, and a great way to give your roots a well-deserved break.
But before making such a dramatic change, you need to ensure such a short haircut will work in your favor and add more value to your style.
A buzz cut is a stunning choice if you aim to highlight your facial features and will certainly boost your confidence.
Fashionable Buzz Cuts for Black Women
A buzz cut is not just a simple short crop. You can add more value to this haircut by dyeing your hair, showing off your coarse hair, and building fades or stunning side-razored designs.
Find out more about buzz cuts for black women in the article below!
1. Buzz Cut with Side Fade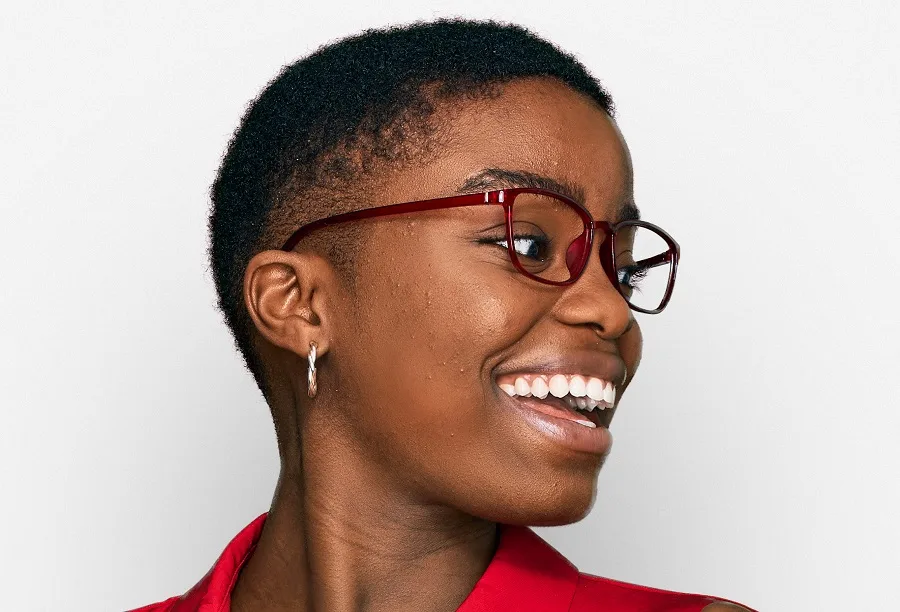 Buzz cuts can look so professional, especially if you are wearing glasses. One of the best things about this hairstyle is that you can recreate it at home. All you need is a trimming machine and clippers.
You will style a fade on the sides and keep the top and back slightly longer.
2. Blonde Buzz Cut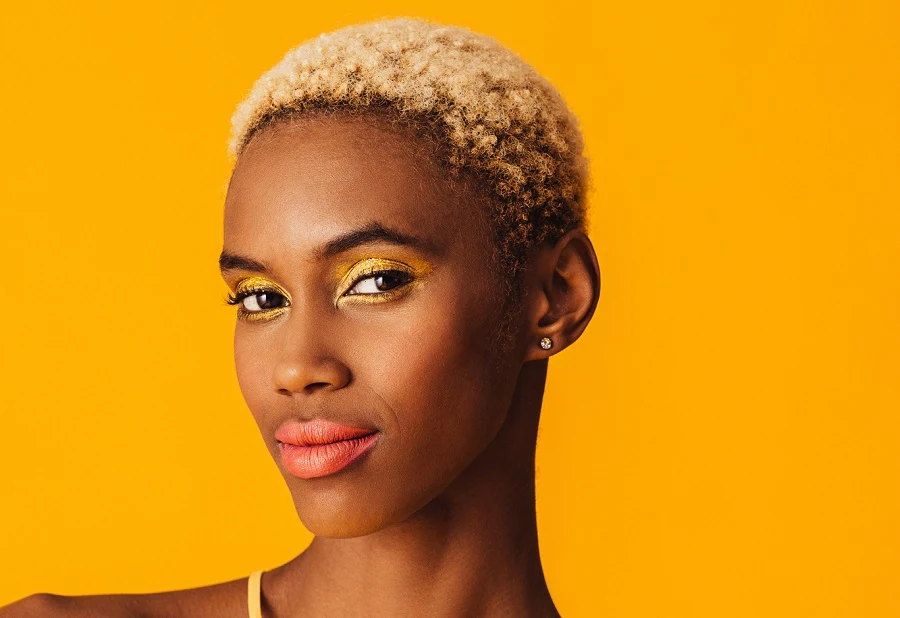 For this buzz cut for black women, your hair must be long enough so that the curls will be able to form.
Also, you should provide enough length to keep your roots in their natural color and bleach the rest. This way, you will create a better contour for your scalp.
3. Icy Ultra Short Cut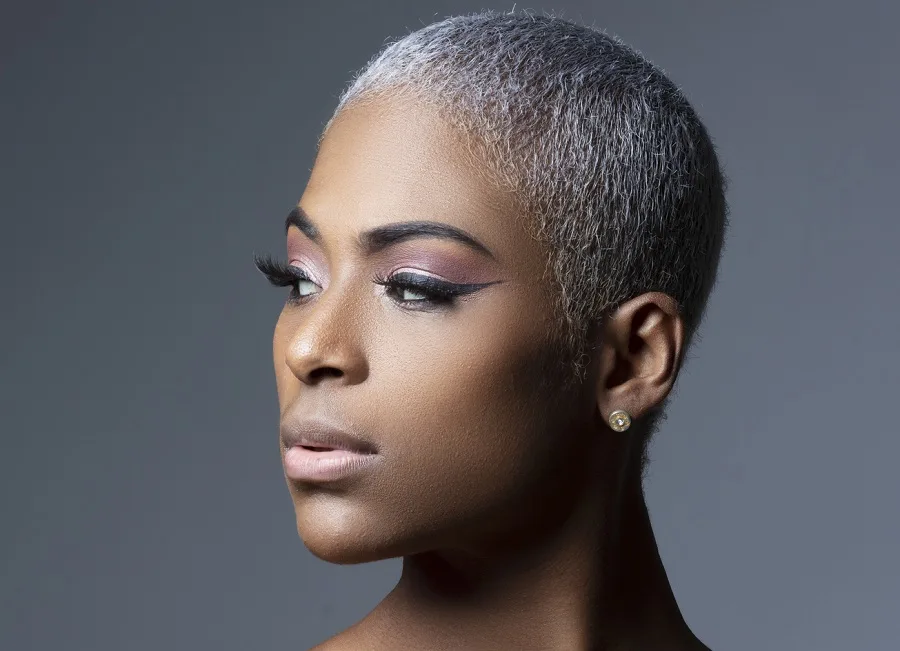 If you love not having to deal with your hair every single day, this buzz is certainly a great option for you. Trim it very short and bleach it. Then add a grey icy toner.
However, invest in a good shampoo that preserves the color for a longer time.
4. Superstar Buzz Cut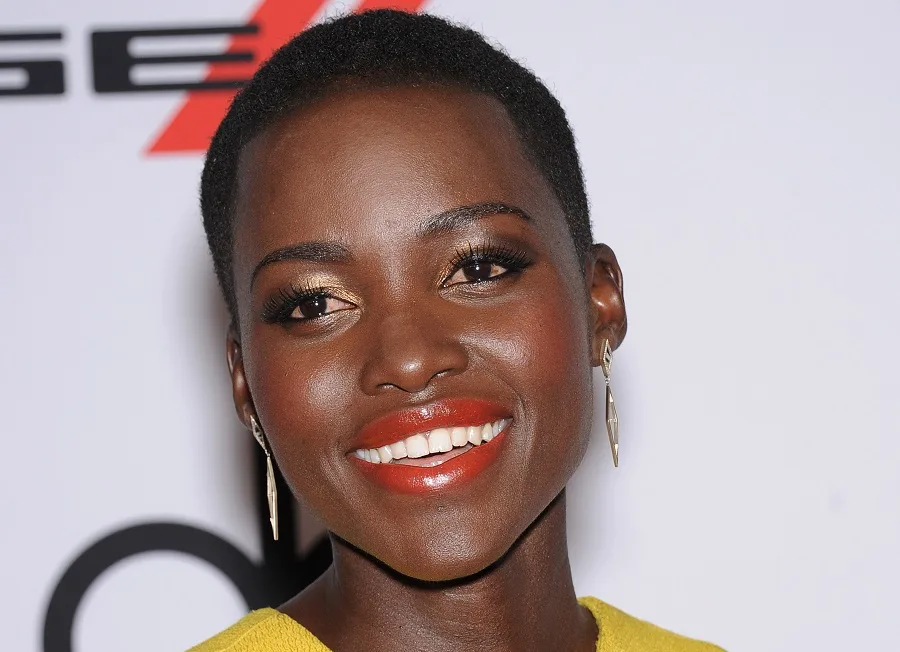 When you have dark coarse hair, a buzz cut is a great way to create a nicely done contour for any black woman. Define the hairline by using a razor tool that cuts off all the temple and extra baby hairs.
In the top area, make the hair slightly longer, so it will have a round shape.
5. Dark Red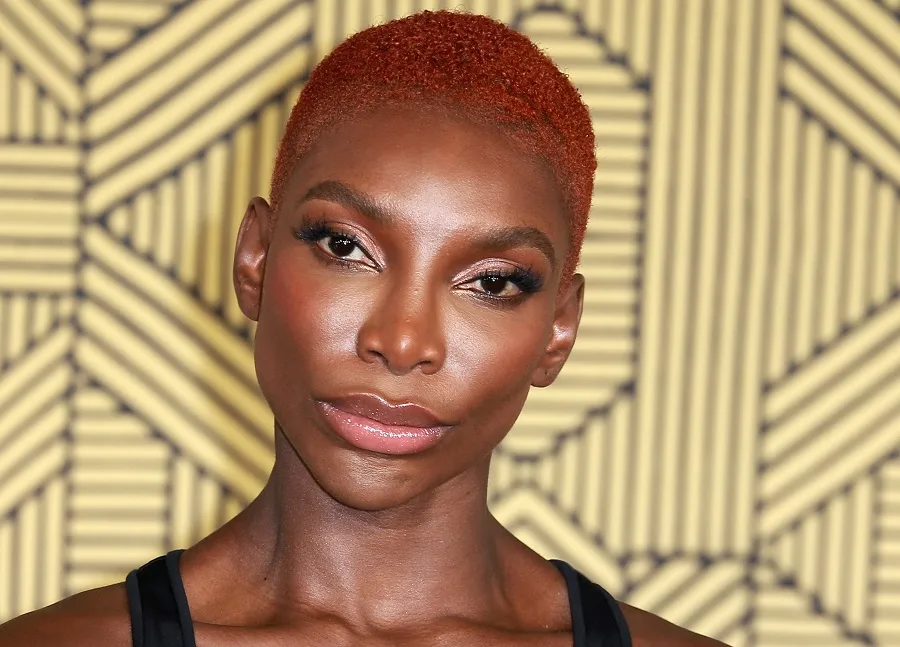 Even if the hair is so short, that doesn't mean you can't experiment with a color that suits your dark skin color. That's the beauty of buzz cut. And if you have an amber brown skin shade, then it will definitely look amazing with a dark copper dye.
6. White Buzz Cut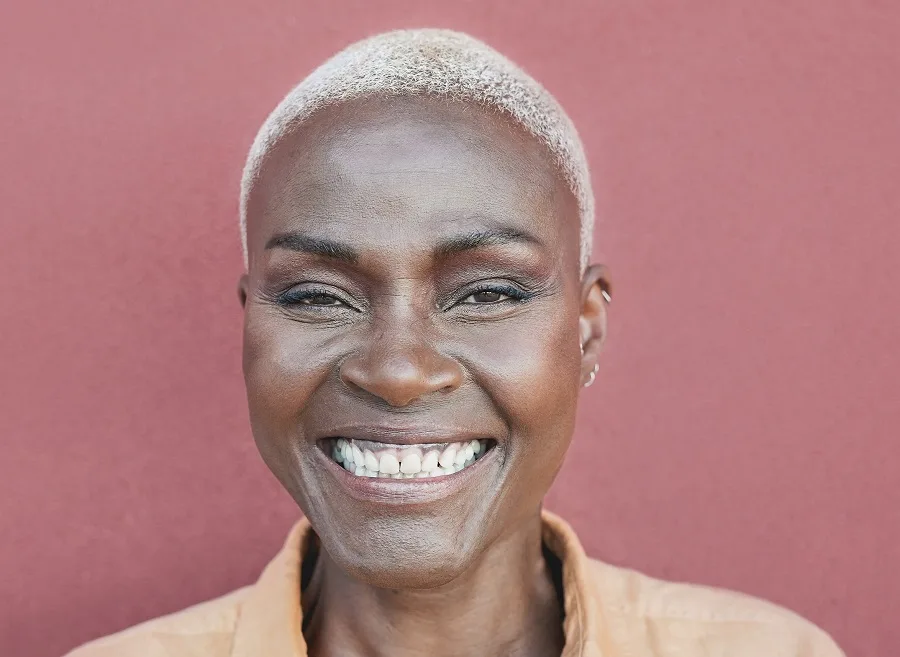 As an older black woman that already has full white hair, the buzz cut can be the right approach. In this case, it doesn't need any styling, just a regular trim, depending on how fast your hair usually grows.
That color will create such a wonderful contrast with your rich melanin skin and will certainly draw a lot of attention and compliments.
7. Line Design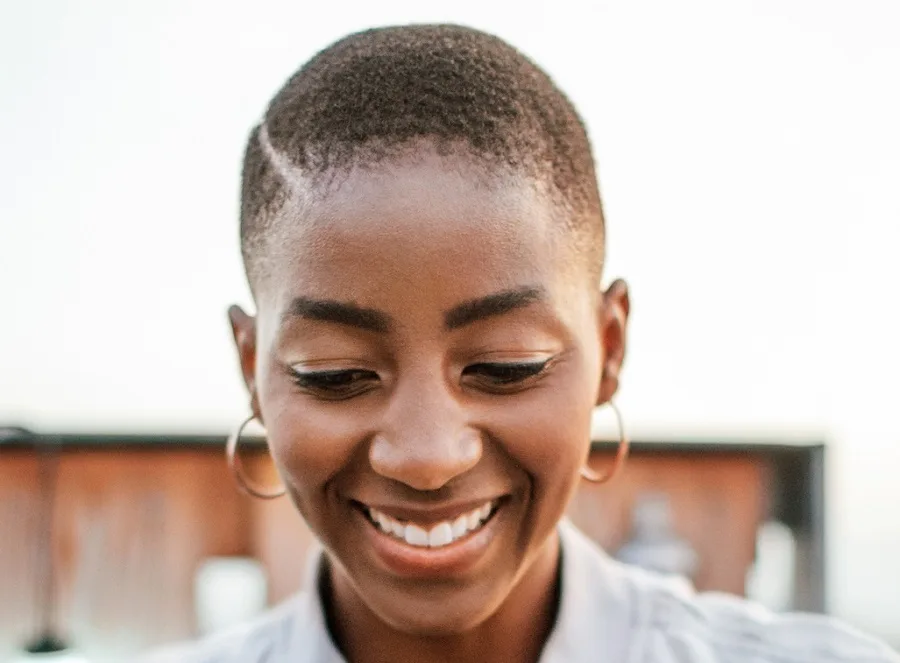 A buzz cut with a twist can really make any black woman look and feel so in style. With a trimming machine, get that short haircut.
Get yourself a razor pen because it's easy to handle and you can shape a straight sideline that adds more value and style to your design.
8. Blonde Highlights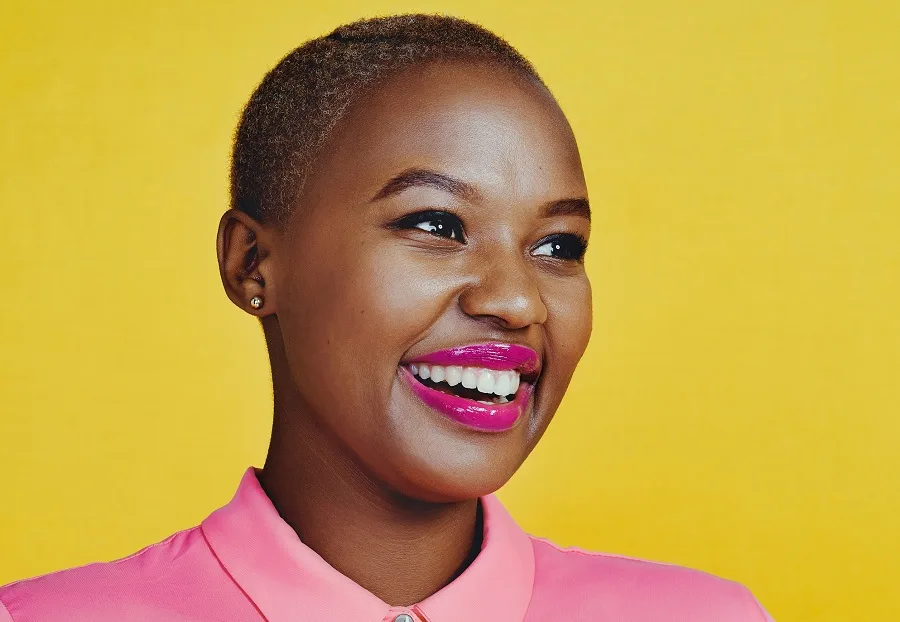 Short-haired black ladies can opt for blonde highlights to get a bold look. Even if your hair is very short, around one or two inches, that doesn't mean you can't warm up your look. And to do so, go for some small and thin blonde highlights.
9. Teal Coarse Hair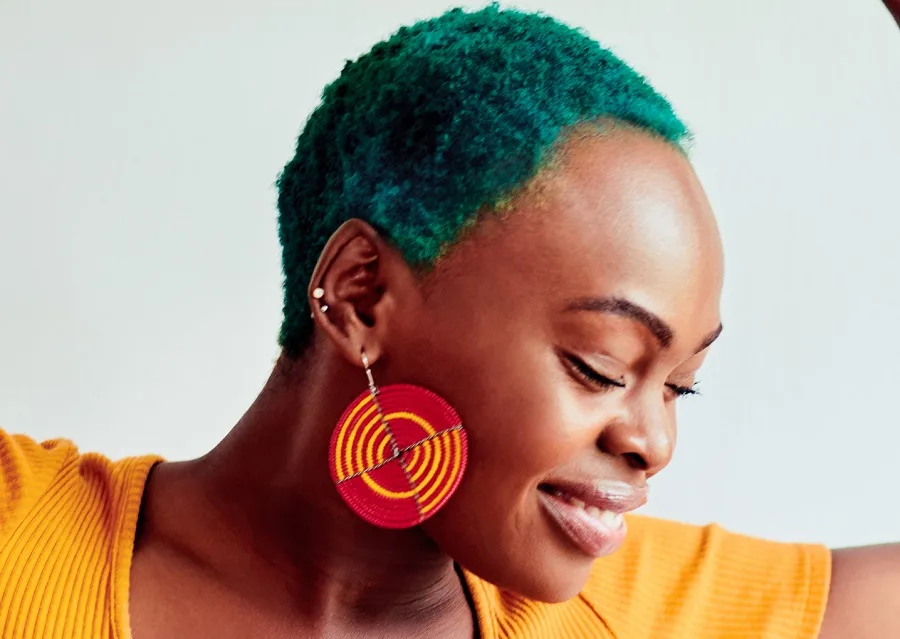 Teal is a fabulous color for black women that love a cool buzz cut. If you want it to really stand out, your hair must be at least one inch. This way your hair will have texture and the color will become much more eye-popping.
10. Side Design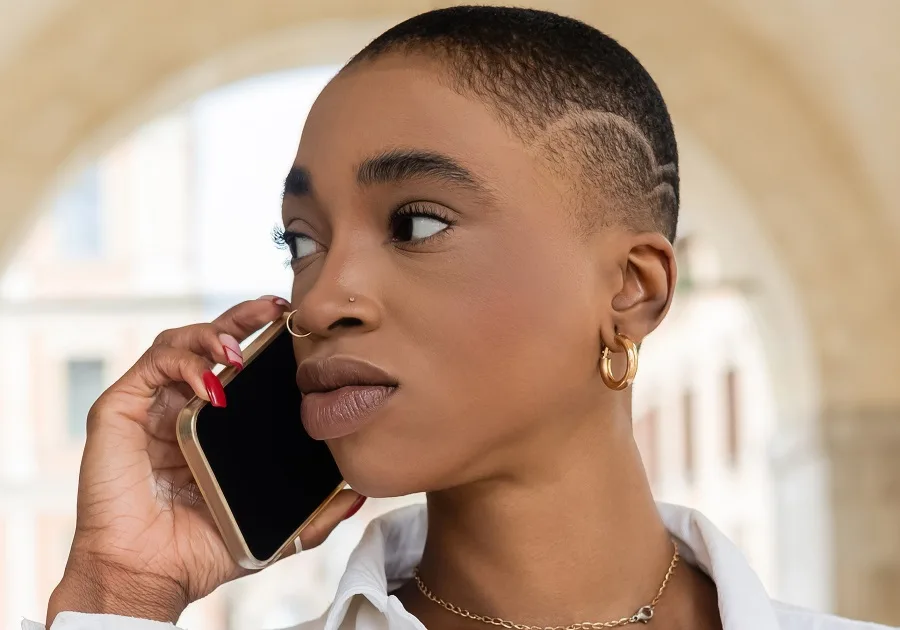 This buzz cut for black women will get all the attention and that's thanks to the lateral fade and design. Use a razor pen to build that abstract side shave.
Curve and double it with a shorter line. Because it's this short, you won't need any hairstyling, just make sure you hydrate your scalp with your fav tonic.
Buzz cuts are the perfect solution for black women who want a low-maintenance haircut that is not only practical but also so cute! Save this article and let it inspire your next short chop!