If you are dreaming about cherry cola hair color, you are in for a great adventure. Cherry cola color is not very popular, which means you can really stand out from the crowd.
The only thing you have to remember is that the red shades are hard to keep bright. The advantage of the cherry cola hue is that it's dark and needs less frequent touch-ups than fiery red colors.
Many women all over the world are experimenting with their hair and trying all types of outrageous colors. The benefit of this particular one is that it combines the wilderness of crazy hair color and the subtleness of the dark hues.
How to Care for Cherry Cola Hair Color
Even though you don't have to do any bleaching to get the cherry cola hair color to stay on your hair, you still need to give it some serious maintenance. Even the darkest hair colors need some effort from your side to stay intact as long as possible. Here are a few things you need to know.
1. Wash the locks in cool water
Never use warm or hot water to wash your colored hair. Warm water does a great job removing the dye from your hair. The best way out is to use the coldest water possible. However, since not too many girls are ready for such a challenge, cool water will do just fine.
2. Beware of the sun
Staying out in the sun is a wonderful way to bleach your dark blonde locks. However, the hot sun rays are a killer for any hair dye. Since you don't want your beautiful cherry color to fade and become a carrot shade, always cover your hair when going out in the sun. Try to stay in the shade as much as you can. If you must go out, wear a hat.
3. Keep Washing to A Minimum
Each time you wash your hair, you take some of the dye off. So the fewer times you hit the shower, the longer your cherry cola hair color will stay intact for. Consider using only special shampoo and conditioner for dyed hair. Regular hair cosmetics can only help remove the dye.
4. Buy Special Products for Red Hair
Red hair dye offers the least resistance to the outside factors. That's why you need to take more care of it than you would of blonde or brown locks. Buy special hair products for red hair. They are less harsh on red hair dye.
Hairstyles with Mahogany Hair Colors
Creative Cherry Cola Hair Color Options
One of the biggest advantages of the cherry cola hair color is that it looks amazing when coupled with such common natural colors as black and brown. You don't have to bleach your locks in order for the cherry cola color to appear bright.
Meanwhile, you can save your hair some damage by creating an ombre or highlights. When your black or brown roots start growing, they are not as visible on the cherry hair as they might be on brighter red colors.
We came up with 15 appealing options for you to check out.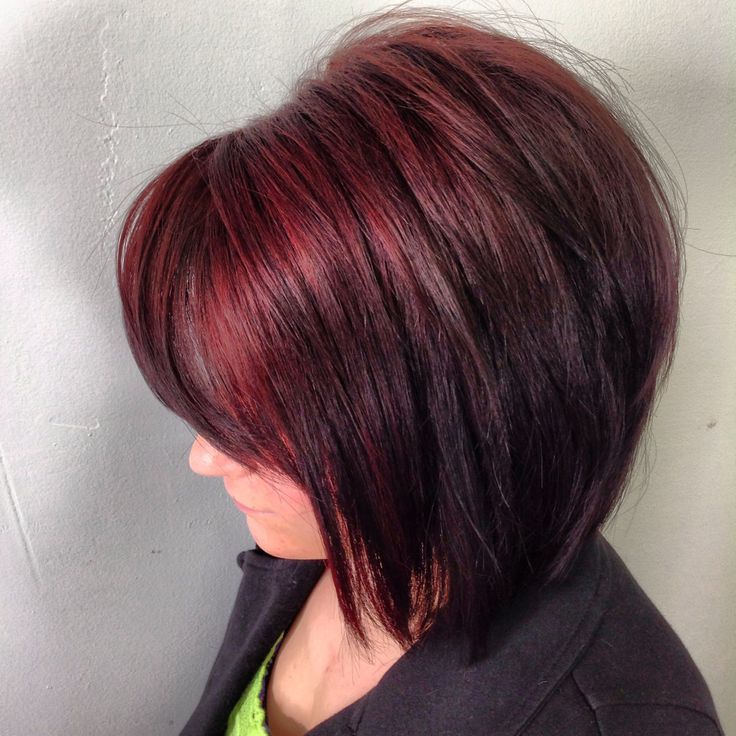 Most women with short hair don't realize that they can take advantage of an ombre. This reverse ombre creates the magenta hair color on top and leaves the bottom darker. When the roots will start to show, the hairstyle will become even more interesting.
2. The bright future
No matter how dark or light your skin is, cherry cola hair color can brighten up your image. No matter how dark the cherry red shade you choose is, you can enjoy an amazing feeling of lightness that comes only with such colors.
3. Easy game
Cherry cola color is a perfect match for raven black hair. Whether your natural locks are black or your previous dye was very dark, such an ombre can be a wonderful choice for you. The lower you apply the dye, the easier it will be to change in the future.
4. Pretty Highlights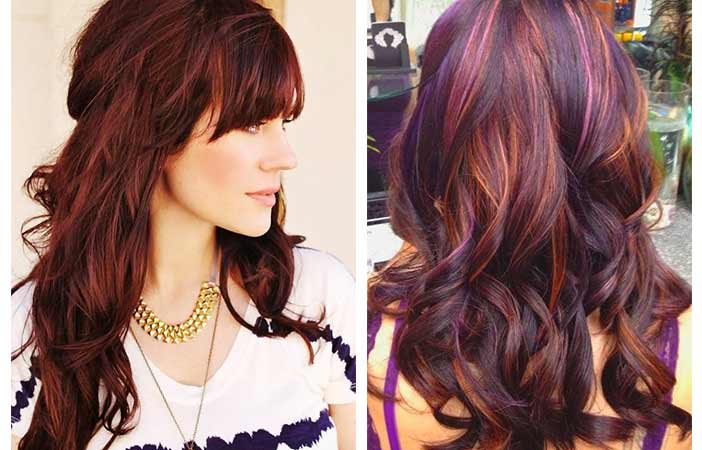 Cherry cola can be a wonderful choice for highlights. Whether it's the only color you use to make your dark hair brighter or just part of the color mix, it's bound to bring amazingly beautiful results.
5. Creative dyeing
Whatever way you decide to mix cherry cola shades with raven black hair can make you look amazing. If you decide to copy the style you see on the photo, you can avoid frequent touchups. Meanwhile, hair damage is minimal.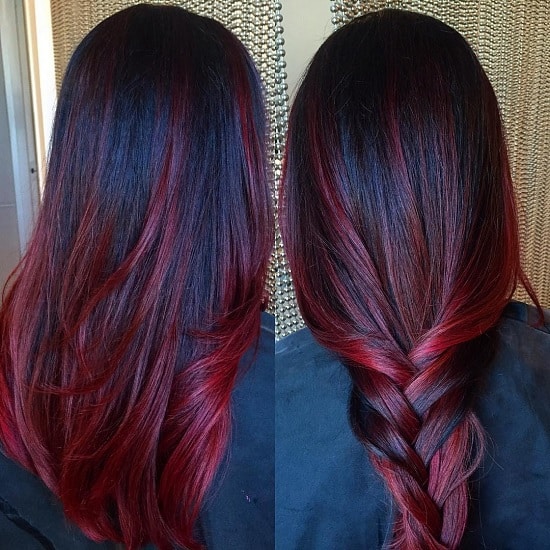 If you are wondering whether you should use cherry hair color on your locks, the answer is "yes". Every girl should try this magnificent shade at least once in her lifetime. Be it subtle highlights or a reverse ombre, you won't regret it!