If you are dreaming about cherry cola hair color, you are in for a great adventure. Cherry cola color is not very popular, which means you can really stand out from the crowd.
The only thing you have to remember is that the red shades are hard to keep bright. The advantage of the cherry cola hue is that it's dark and needs less frequent touch-ups than fiery red colors.
Many women all over the world are experimenting with their hair and trying all types of outrageous colors. The benefit of this particular one is that it combines the wilderness of crazy hair color and the subtleness of the dark hues.
Gorgeous Cherry Cola Hair Color Ideas
One of the biggest advantages of the cherry cola hair color is that it looks amazing when coupled with such common natural colors as black and brown. You don't have to bleach your locks in order for the cherry cola color to appear bright.
Meanwhile, you can save your hair some damage by creating an ombre or highlights. When your black or brown roots start growing, they are not as visible on the cherry hair as they might be in brighter red colors.
We came up with 15 ravishing cherry cola hair color options for you to check out.
1. Bright Cherry Cola Shade
The cherry cola color is the perfect option if you wish to make your hair stand out! With its unique shade, it will surely make you the darling of the crowd.
If you have green or hazel eyes or peach- or golden-colored skin tones, opt for this vibrant copper-like cherry cola shade and you'll never go wrong.
2. Pixie Hair
If you want the ultimate cool and daring hairstyle, try pairing your cherry cola hair color with an ultra-short pixie cut.
The glamorous red shade of cherry cola and the edginess of the pixie cut will definitely give you a fashion-forward hairstyle that will turn heads around!
3. Cherry Cola Streaks
Do you love how fabulous cherry cola looks but you're not brave enough to fully color your hair with it? Here's the next best thing: cherry cola streaks!
The best part is even just a streak of this beautiful red hair color can already dramatically change your hair looks. This is the best option for adding stylish and eye-catching hues to your jet black hair without fully committing to it.
4. Ombre Braids
Go for ombre braids if you want to achieve that sexy vixen vibe with a hint of sweetness and fun.
These tight braids will unleash your inner child while the fabulous combination of cherry cola and blonde hair color lets the world see what a goddess you are.
5. Cherry Cola Balayage
Adding cherry cola to a dark hair color will give your dark hair more depth while making your red hair color look more vibrant– the best of both worlds!
This balayage look will give you all these effects in a modern and more natural way.
Most women with short hair don't realize that they can take advantage of an ombre. This reverse ombre creates the magenta hair color on top and leaves the bottom darker. When the roots will start to show, the hairstyle will become even more interesting.
7. The bright future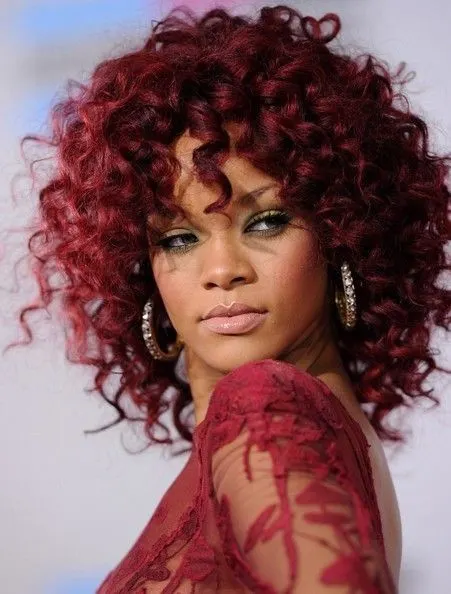 No matter how dark or light your skin is, cherry cola hair color can brighten up your image. No matter how dark the cherry red shade you choose is, you can enjoy an amazing feeling of lightness that comes only with such colors.
8. Easy game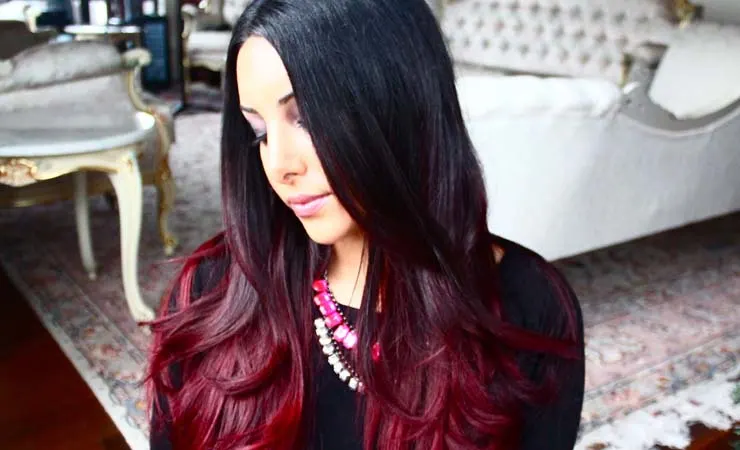 Cherry cola ombre is a perfect match for raven black hair. Whether your natural locks are black or your previous dye was very dark, such an ombre can be a wonderful choice for you. The lower you apply the dye, the easier it will be to change in the future.
9. Pretty Highlights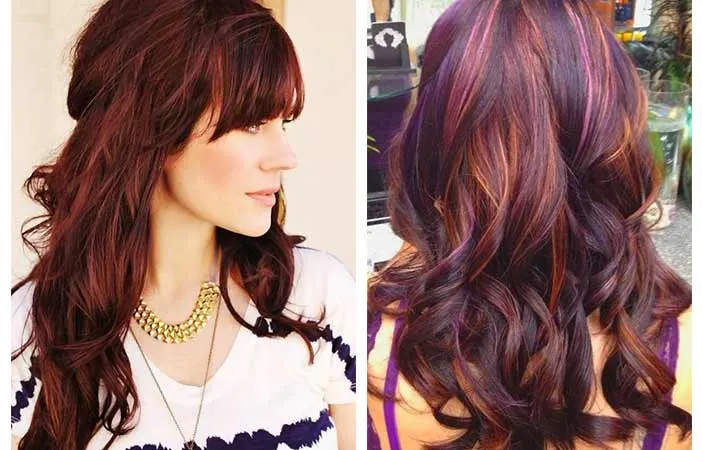 Cherry cola can be a wonderful choice for highlights. Whether it's the only color you use to make your dark hair brighter or just part of the color mix, it's bound to bring amazingly beautiful results.
10. Creative dyeing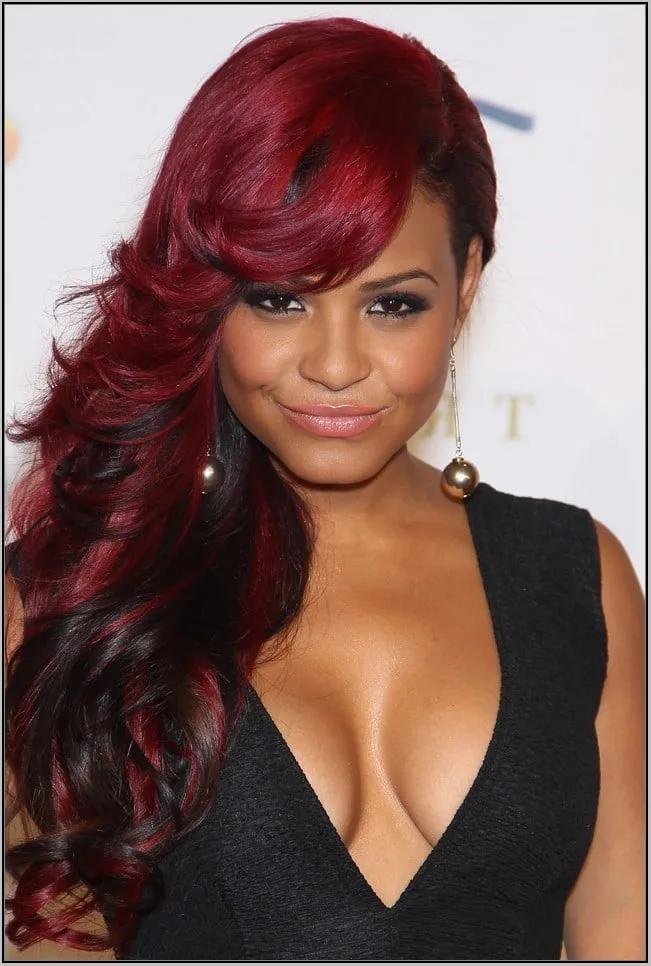 Whatever way you decide to mix cherry cola shades with raven black hair can make you look amazing. If you decide to copy the style you see on the photo, you can avoid frequent touchups. Meanwhile, hair damage is minimal.
11. Milk Chocolate Cola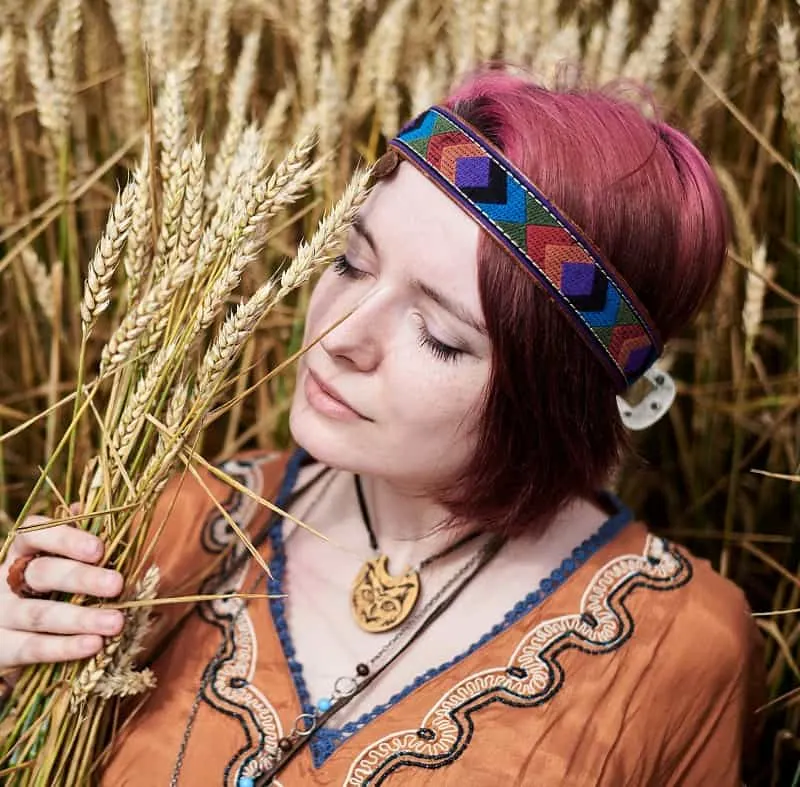 At the risk of making your hair sound like a dessert, it's hard not to fall for this milk chocolate cherry cola hair color. It compliments pale skin with pink undertones, thanks to its rich, earthy tones.
12. Plum Cherry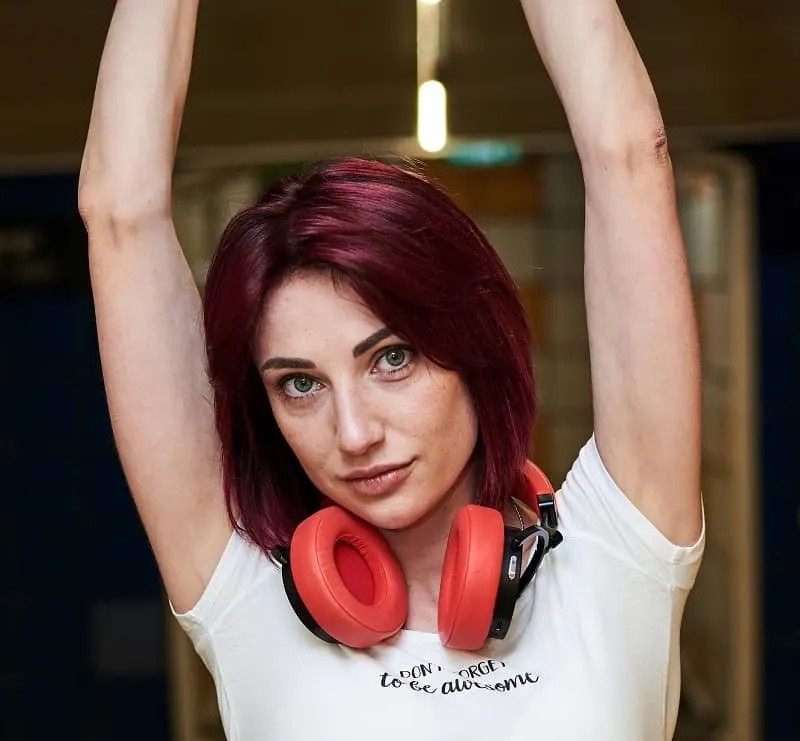 Pale skin with yellow skin tones looks fantastic with dark cherry black hair. Purplish tones like plum sit directly opposite yellow on the color wheel, so you can be certain you've found a match. It's so cute in a trendy bob but works on long hair just as well.
13. Reddish Tint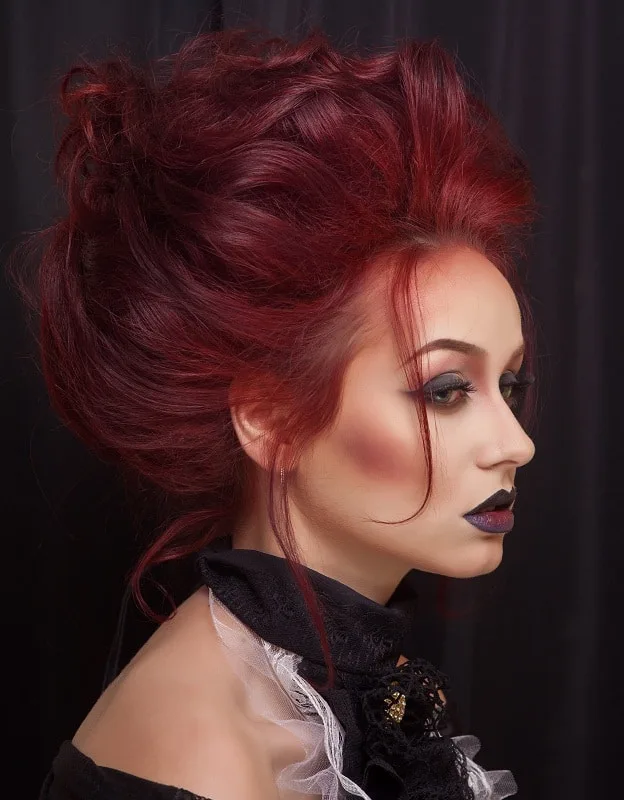 Fair skin tones work best with a cherry cola red hair color. For the sharpest look, make sure the most vibrant red color is focused around the face. Hair can be darkened with an ombre fade on the remainder of the hair.
14. Auburn Cherry
Dark skin with lots of warmth looks fantastic with a complimentary auburn hue. We love this cherry cola hair color on Black girl, especially. Work with your stylist to help you find just the right shade of cherry for your skin tone.
15. Burgundy Cherry
Your hue often depends on the color of your natural hair. For dark brown and black cherry cola hair, stick to deep and rich colors like a deep burgundy with hints of plum and chocolate.
If you are wondering whether you should use cherry hair color on your locks, the answer is "yes". Every girl should try this magnificent shade at least once in her lifetime. Be it subtle highlights or a reverse ombre, you won't regret it!