Army haircuts are classic yet stylish. These trendy haircuts have a style of their own and if it's the sophisticated vibe that you are going for, the military hairdo is sure to fulfill your desire. There are a number of different haircuts that can be grouped under the military category, however, these cuts originate from the battlefield as their name implies. They are short, simple and they can really do your appearance a favor.
Sometimes, though, it can be difficult to choose which style will suit you best. So, to make things easier or you, here are 25 army haircuts that are sure to give your style a great makeover.
Hottest Army Haircuts for Men
Every man can take advantage of the army haircut. Of course, military men have to have these cuts, but other than that those men who prefer the simple and subtle look should also give this style a chance.
As the haircut is very low maintenance and can be handled easily, it is the ideal choice for people looking or a stylish cut who are too lazy to keep it prim. The style really is a charm and looks exceptional with square, oval and heart faced individuals, but almost every face cut can carry it and look amazing. This is the beauty of this cut, it's sharp, it's prime and it looks spectacular!
1. High and flat top army cut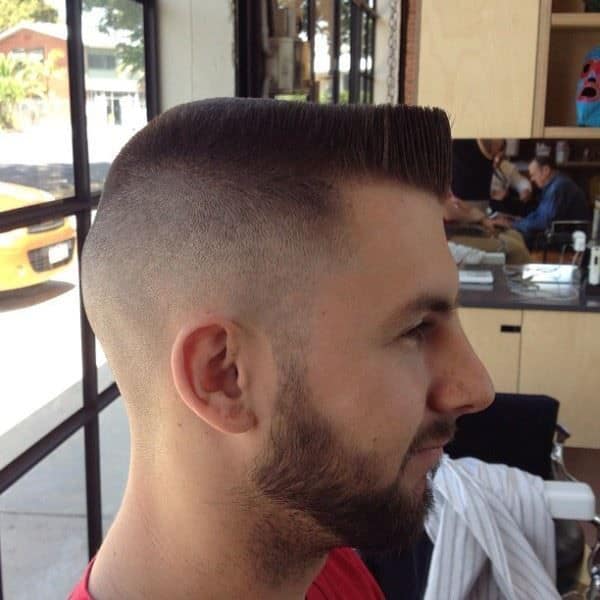 For men who wish to keep the length of their hair, the high and flat top is a great style to choose. The style has a 2-3 inches high cut top that is flattened at the top to give an even look. The sides are shave