Many guys believe that long locks offer them a romantic image. Is it true? Depends on the girl, of course. Some guys look grand with long hair while others desperately need a haircut.
Do Girls Like Guys with Long Hair?
Unfortunately, not all men are patient enough to take care of their long tresses. They don't realize that maintenance is the key to amazing long hair. So which long-haired guy do girls like?
The one who knows how to deal with his hairstyle. Ok, so we have a man who is a pro at styling his mane. But what kind of long hair is it?
Just like women, men follow a few standard images. While a woman might want to look like a princess, a vamp lady or a nice girl, men also choose from a few options.
The Punk
Men with long hair can create stunning punk appearances. But are dirty long locks what girls really want? Only if they are into the punk movement. Others will turn down even the most exciting offer such a guy can make.
Gentlemen! Try These Undercut for Long Hair
Brad Pitt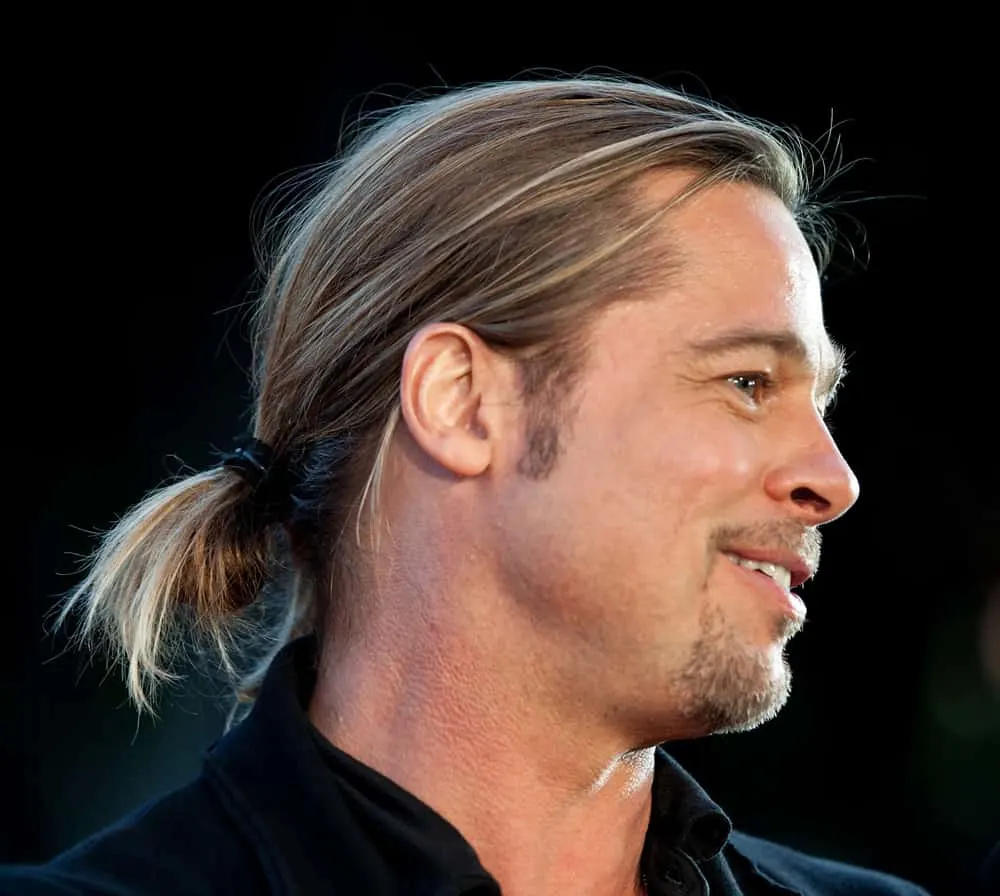 Guys with blond hair, who wear ponytails, consciously or unwittingly copy the popular Brad Pitt image. This style is one of the most popular ones today. After all, Brad Pitt is a sex symbol of two centuries. If they wash their locks regularly and know how to make neat ponytails, they are bound to win over girls' attention.
Afro Style
While the afro is not as popular as it used to be, many guys opt for creating something similar on their heads.
If they don't have sufficient locks for the hairstyle, it looks truly daunting. Girls don't like when guys try to be something they are not, especially regarding their hair.
If you have enough locks for the afro, be ready so that it won't attract all the girls. Some consider such a hairstyle wild.
Curly Long Hair Can Create Dapper Looks for Men
The Romantic
The romantics score the highest points with their hair, but being one is hard. You have to learn how to wear your long hair down and have it look good all day long.
This requires tough maintenance and frequent touchups. If you have thick and unruly locks, you need to make friends with hair gel.
Very thin locks don't look good when they are down, so opt for the Brad Pitt look.
Thor
Thor's look wins thumbs up from most girls since it combines the romantic and the knight in shining armor. Thor has long, wavy layered hair. He also ties the top part back to keep it out of his face.
This image may be a good idea for guys with thin wavy locks. Pulling the front part back keeps them neat.
These Long Hairstyles for Men Are The Hottest!
FAQs
Long or short hair, which looks more attractive on guys?
Long hair on women reads as feminine, but it doesn't appear that the same logic applies to guys with long hair.

In general, the most attractive hairstyle for guys is any style regardless of the length that fits their face shape and lets their striking features like the jawline, eye color, or smile be the focal point.
What does long hair on men symbolize?
People view longer hair on a man as attractive in a rocker or biker-dude type of way. Many individuals find the style attractive and associate it with being manly.

It shows that a man is bold and committed to something which people, including women, appreciate.
Do women like man buns?
Women do seem to like man buns. As long as the bun complements their facial structure, women seem to like them. However, thinning hair in a man bun does not read the same way as thick hair in a man bun. If you have thinning hair, a man bun might not be the most flattering style for you.
Is long hair for guys unprofessional?
It is the norm in corporate office culture that men be clean shaved and have short, neat and cropped hairstyles. However, times are changing and beards are becoming more popular and accepted. The same goes for long hair on the head as well.

Keep in mind that men should style and groom their hair for people to read it as professional. Most people, not just executives, consider unkempt hair of any length unprofessional.
Why do women like long-haired guys?
Women like long hair on guys because it shows vitality and strength. It is a bold choice for a man to have long hair and women like boldness. Men with long hair also generally have thicker hair, which is a positive for women who prefer thicker heads of hair.
Do girls like guys with long hair? It seems as if there is much more to this question than meets the eye.
You May Also Like