Flat twist buns may sound complicated than natural hair bun because of the hair texture. For all the beautiful women that don't know what to do with their afro's or just want something practical and beautiful that they can wear every day without having to put in a lot of effort, we have prepared 7 of the hottest bun hairstyles for women with flat twisted hair.
Best Bun Styles with Flat Twist Hair
Check out these amazing flat twist bun hairstyles and try them to grab all the attention!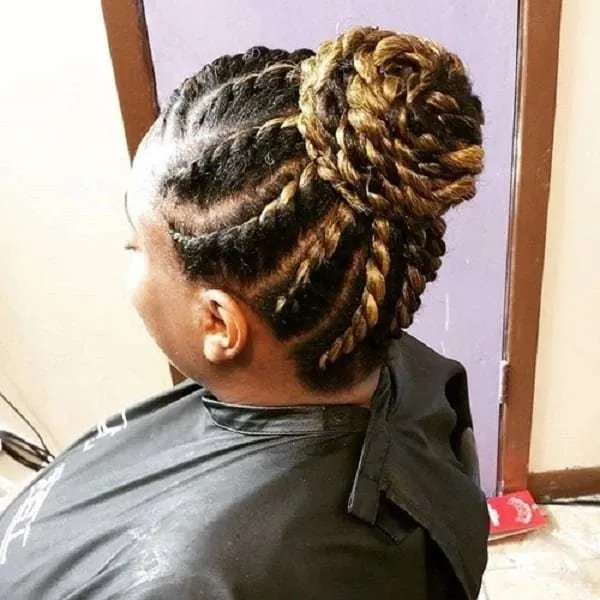 This hairstyle is the classical old version of the high flat twist bun updo. Basically, you just get your hair completely braided and twisted into a high bun, usually with the help of some hair extensions. It is also extremely practical and convenient and it emphasizes the highlights beautifully. When you have these beautiful braids, your only task is to fix the bun when you wake up in the morning, and you are good to go.
Ideal for: Square and round-shaped faces.
2. Double Braid Flat Twist Bun
This hairstyle looks so romantic and sensual. It consists of a double twisted halo braid, one braided behind the other. That is the main idea, but you can always add as many braids as you like, and the result will a similar updo to this gorgeous one.
Ideal for: Oval and heart-shaped faces.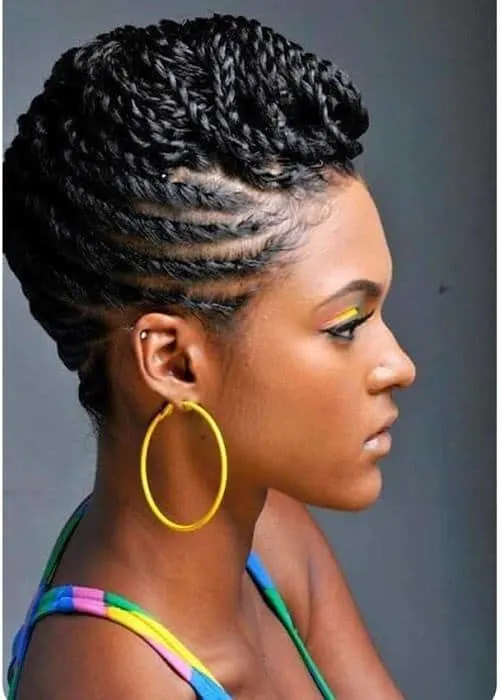 A more powerful, edgy option is this top flat twisted bun that consists of thin braids braided horizontally and brought to the top of the head into a nice bun that helps elongate the face visually. If you have a round face, you will enjoy the shape of this hairstyle.
Ideal for: Oval and round-shaped faces.
4. Low Thick Flat Twist Bun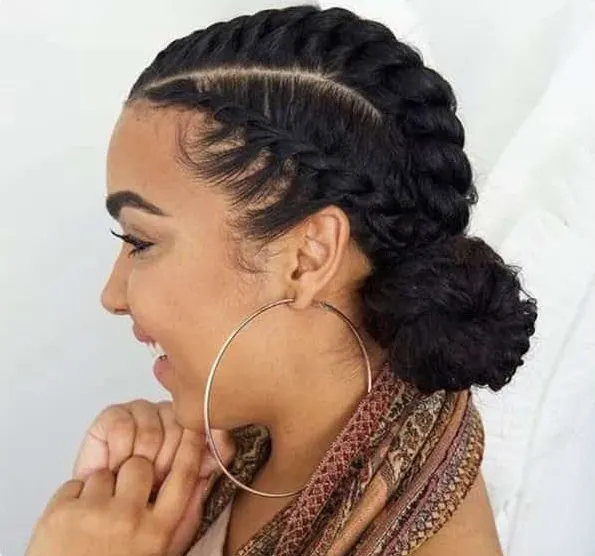 This bun on flat twist hair is so amazing and beautiful. The braids leading to the bun are of different thickness and size, the middle one being the widest. The low bun is messy and effortless. If you prefer to put it to one side, go for it!
Ideal for: Oval and square-shaped faces.
5. Low Braided Flat Twist Bun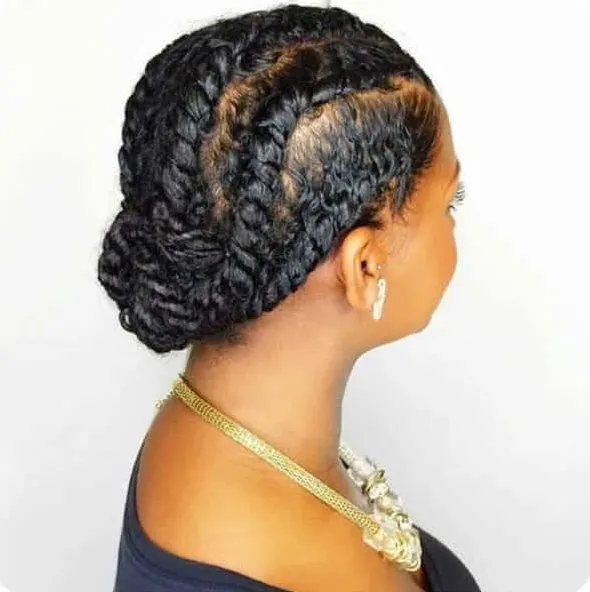 This low flat twist bun variation consists of braids of the same size and shape. In this case, there is five of them and they are twisted all the way till the ends of the hair. Then they are twisted on the crown of the head and shaped into a low bun.
Ideal for: Round and heart-shaped faces.
This one is a variation of the previous flat twist hair bun, only a little bit more exciting and fun. What's different is the way the hair is braided. The first two braids start below the bun, right around the middle part, but two inches behind the hairline, then the second set is braided around them, and so on.
Ideal for: Square and round-shaped faces.
7. Low Twisted Bun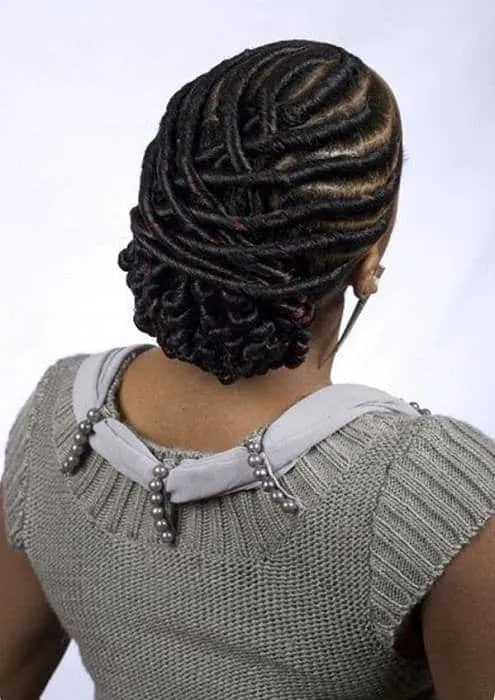 This flat twist bun hairstyle is very similar to the previous one. The difference is that it's not made out of braids, but out of twists of hair intertwined with each other.
Ideal for: Oval and heart-shaped faces.
Pick one of these 7 flat twist bun hairstyles to be your new favorite everyday hairstyle.