Low messy buns are one of those hairstyles that are great for any occasion. Women love them when their hair is dirty and they just don't feel like washing it, but it's also one of the most well-loved hairstyles for brides on their wedding day. That is why we have composed a short tutorial on how to create a nice low messy bun accompanied by a list of 25 beautiful hairstyle ideas.
How to Do a Low Messy Bun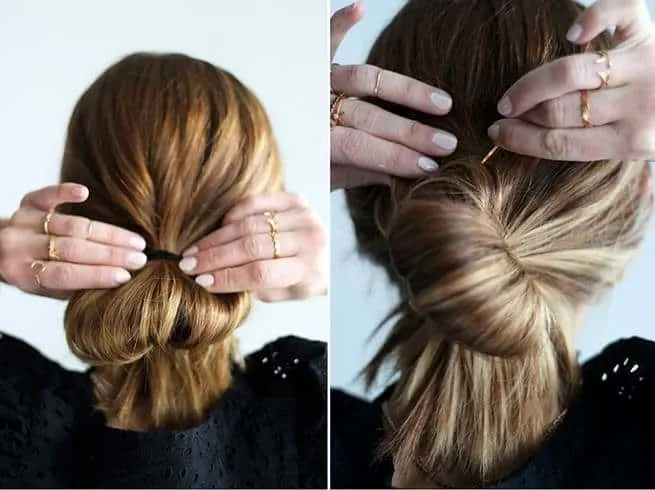 Step 1: Comb through your hair and create a side part. If you're doing this hairstyle on dirty hair, tease the top part of your hair, or even use dry shampoo or baby powder, so that your hairstyle is not flat and greasy.
Step 2: Gather your hair into a low ponytail, making sure that it's not too sleek and that you've left some volume above it.
Step 4: Twist the ponytail and create a low bun. Use an elastic hair tie to secure the pun.
Step 5: Mess the whole hairstyle out. Let strands of hair from your bangs out. Use texturizing spray on your hair and you're good to go.
Watch The Following Tutorial of DIY Messy Low Bun in a Quick and Easy Way
How to Do a Low Messy Bun on Thin Hair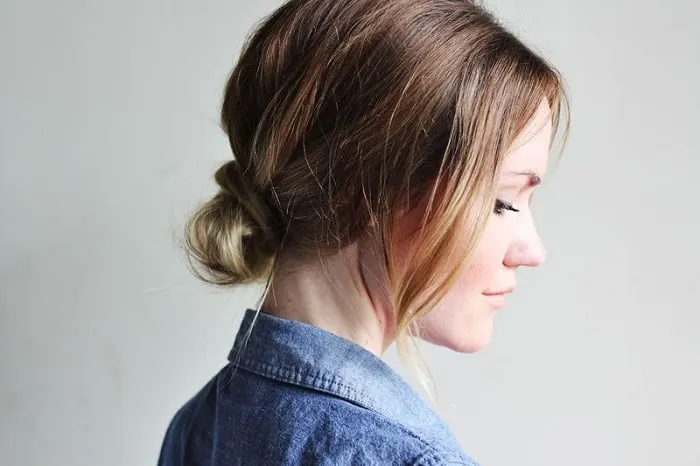 Any kind of updos, when made out of thin hair, can often look flat and underwhelming. It's sometimes really hard to achieve that desired volume and texture even if the length is right.
For a natural approach, try spending some extra time teasing your hair to achieve extra volume. If you still want that big, rich texture, use hair extensions before creating the bun, as that is the most efficient tool to maximize your options.
Mesmerizing Low Messy Bun Hairstyles
Bun for women is never going out of fashion trend. We have some beautiful ideas to style low messy bun for women here.
1. Messy Low Bun with Halo Twist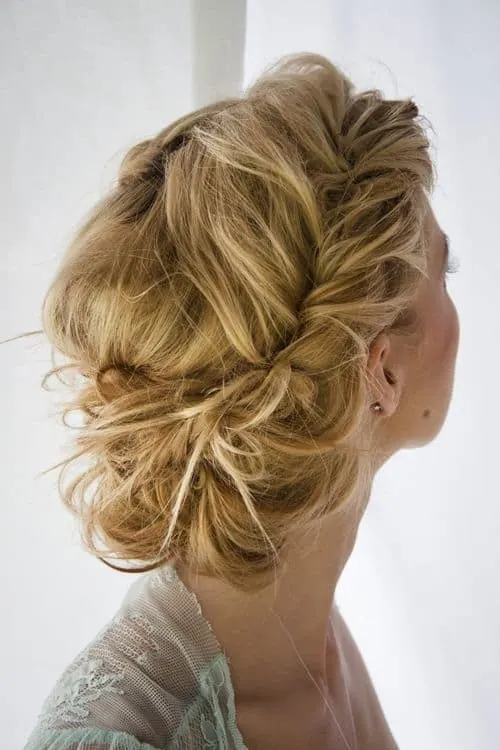 If you like playing with hair, this hairstyle could become one of your go-to everyday hairstyles. But it also looks great with a cocktail dress for a perfect evening out.
Ideal for: Square and oval-shaped faces.
How to style: Make halo rolls around your hair and secure them with bobby pins. Mess them out. Use bobby pins to create this amazing low messy bun and hairspray to secure the hairstyle in place.
2. Layered and Twisted Messy Low Bun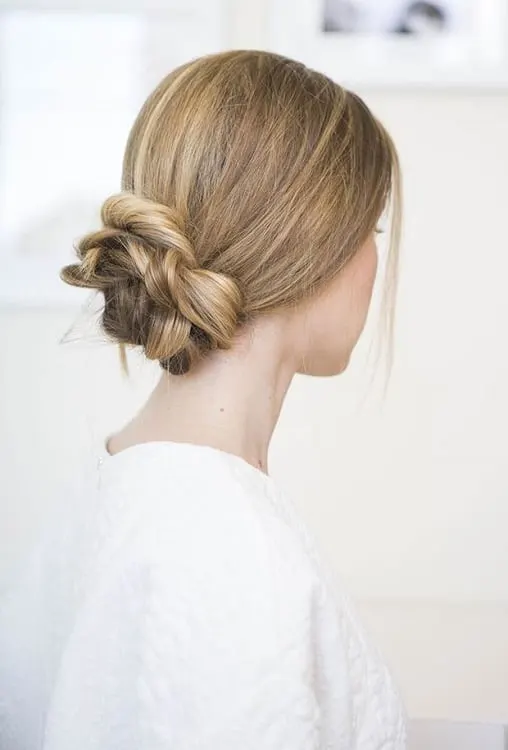 Messy hairstyles are great when you don't want to look strict, but it still doesn't mean that they can't look neat and elegant.
Ideal for: Heart and round-shaped faces.
How to style: Make sure that the hair outside of the bun is sleek but not flat, to contrast the messy bun. Then create this twisted and layered messy low bun.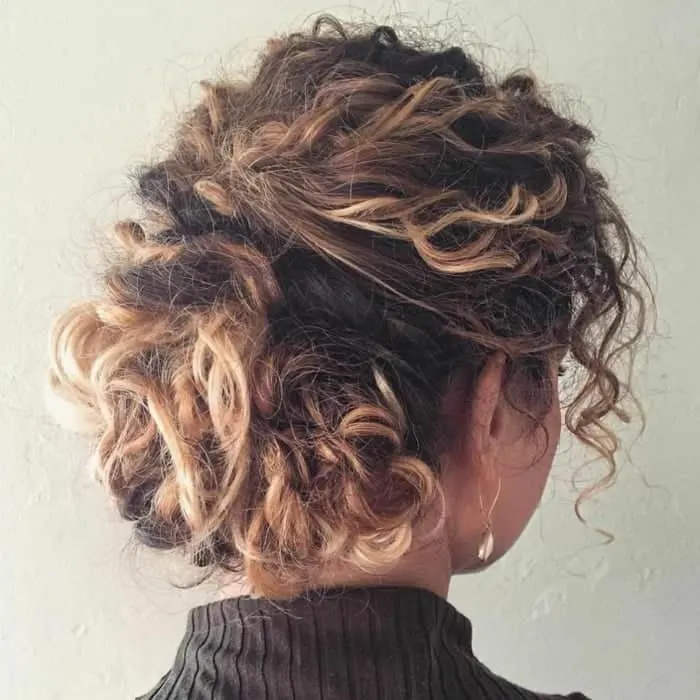 Low messy buns look mesmerizing on naturally curly hair or a perm. And they're a great way to tame those curls.
Ideal for: All face shapes.
How to style: Use bobby pins to secure your bun, as they complement the texture of your hair better than an elastic band. Leave a few random curls out.
4. Careless Low Bun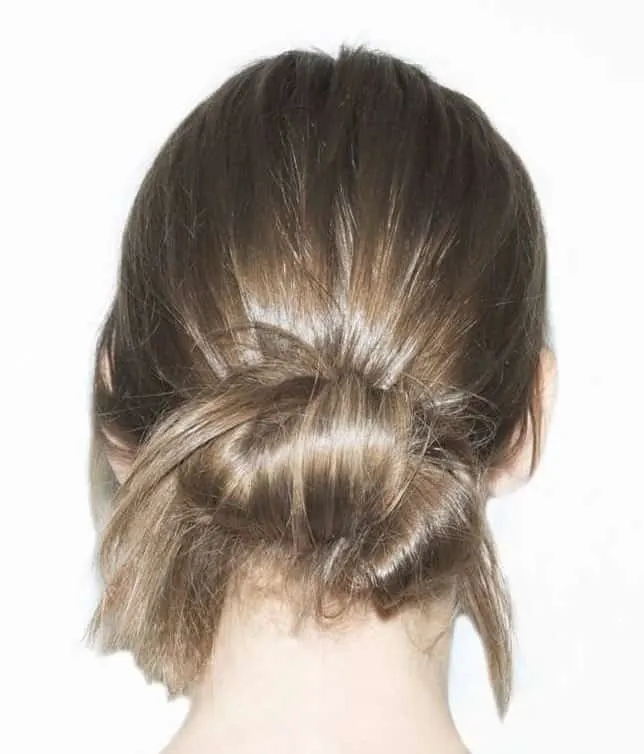 Sitting at home doing nothing? You can still look fabulous with this messy low bun hairstyle.
Ideal for: All face shapes.
How to style: Totally randomly.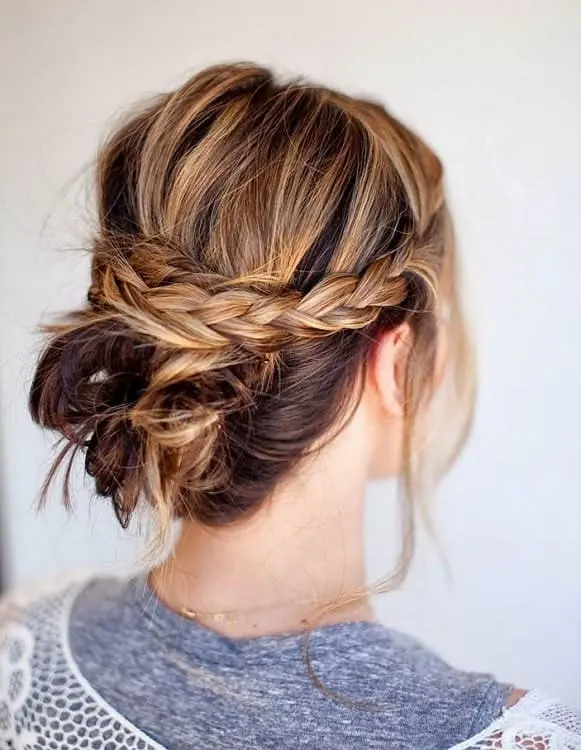 A low messy bun can look great with braids. If you want to go for a casual look then this hairstyle is for you!
Ideal for: Square and round-shaped faces.
How to style: Create a messy crown braid around your head, starting on the sides. Leave the bangs to fall loosely around your face and create a messy low bun underneath the braid.
6. Low Messy Bun for Thin Hair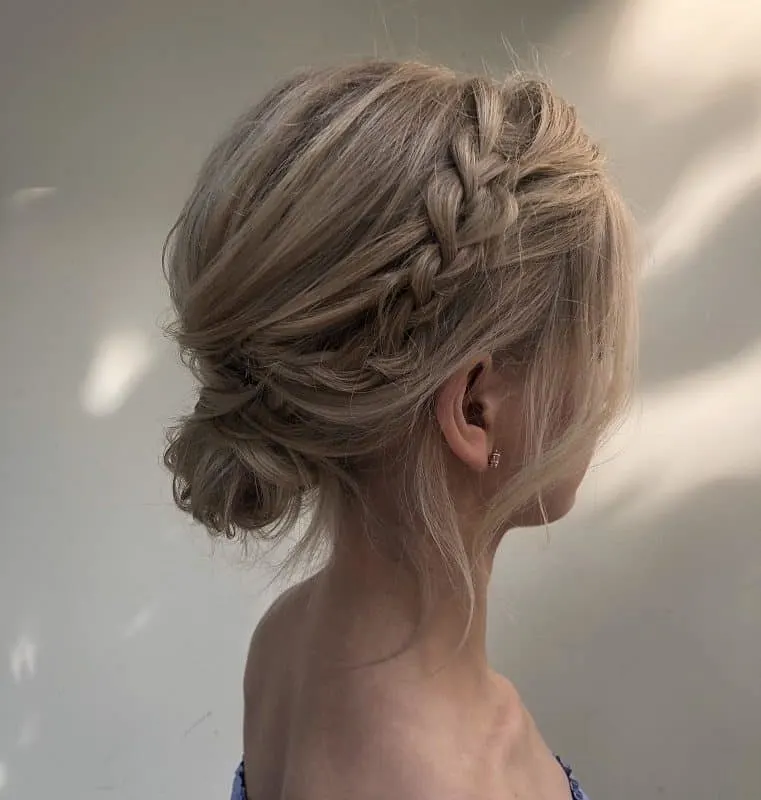 A medium sized crown braid winds around this low updo style for thin hair. Pull loose a chunk of hair near the temples for softness.
7. Low Messy Bun for Thick Hair
A messy bun takes minutes to style and is great for taming thick hair. The more waves you have, the more beautiful the result.
8. Low Messy Bun for Wedding
When you want your hair off your shoulders for your wedding day, a low messy bun is a timeless choice. Drape a lace crown or headband over the head for romance.
9. Loose Low Messy Bun
For short hair, a low loose bun is super cute. Just use your fingers to comb locks back and use a colorful scrunchie to secure hair above the neck.
10. Smooth Low Bun
This low bun hairstyle is a great look for those fancy occasions where you need a classy, soft look. Secure your bun with a pretty ribbon in matching colors.
11. Messy Low Double Bun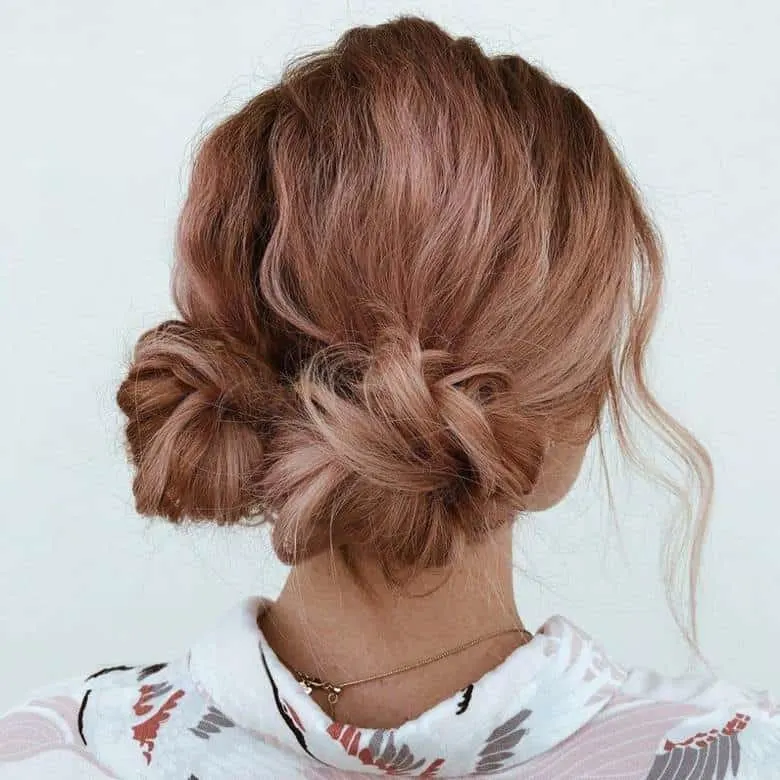 Being playful with hair is so popular in 2023. You cannot outgrow double messy low buns when they look absolutely adorable and they are a great and practical everyday hairstyle.
Ideal for: Square and oval-shaped faces.
How to style: Divide your hair in half on the back and create these super cute low messy buns. Fan them out to make them less tight and give them volume. Style this updo with Bangs.
12. Knotted Low Messy Bun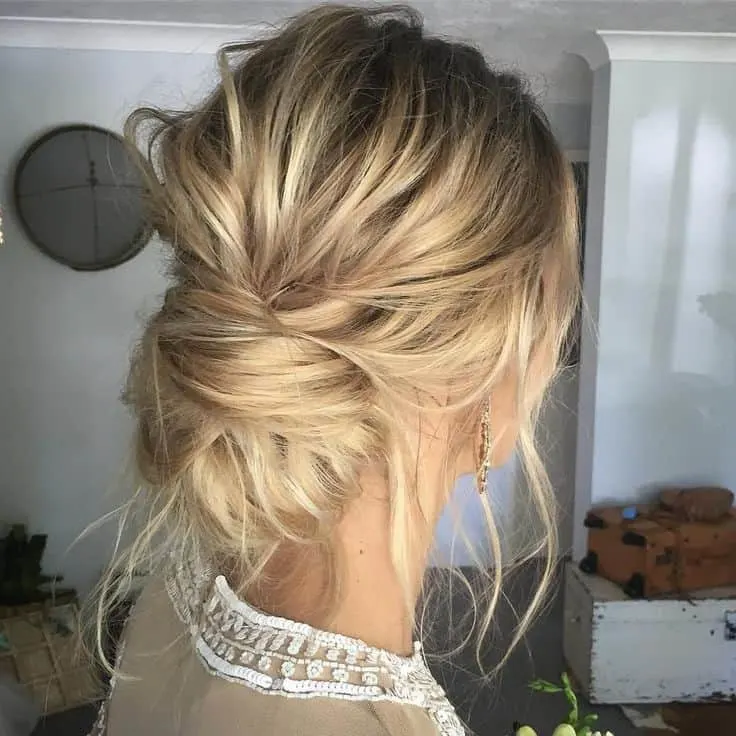 If you're looking a hairstyle that would be perfect for a special, formal occasion, but don't want to spend the evening worrying if every little strand is in place and if the updo is not falling apart, then go for this option.
Ideal for: Round and heart-shaped faces.
How to style: Overall, this is a basic knotted low bun. The good thing about it is that it's messy so it requires much less precision. Mess the part above the bun intentionally, leave the bangs out of the bun and use hairspray to hold it in place.
13. Messy Low Side Bun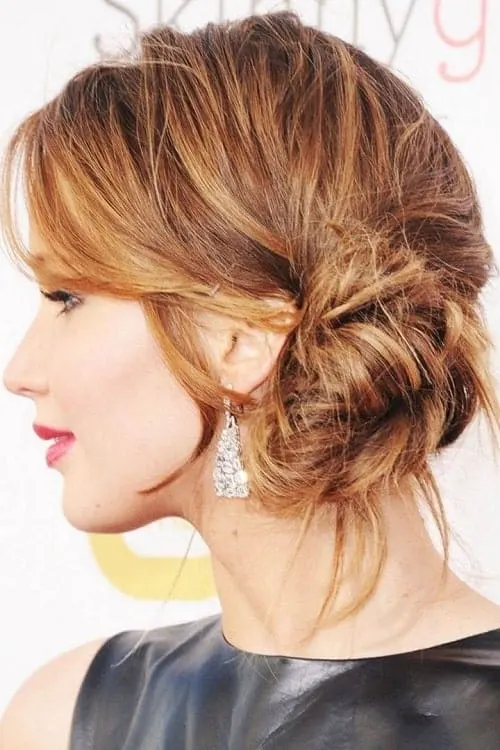 Side buns are a great way to make your face look more asymmetrical if you feel like the lines of your face are too soft and round.
Ideal for: Oval and round-shaped faces.
How to style: Part your hair on the side and tie a low messy bun on the side opposite to the part.
14. Big, Relaxed, Bun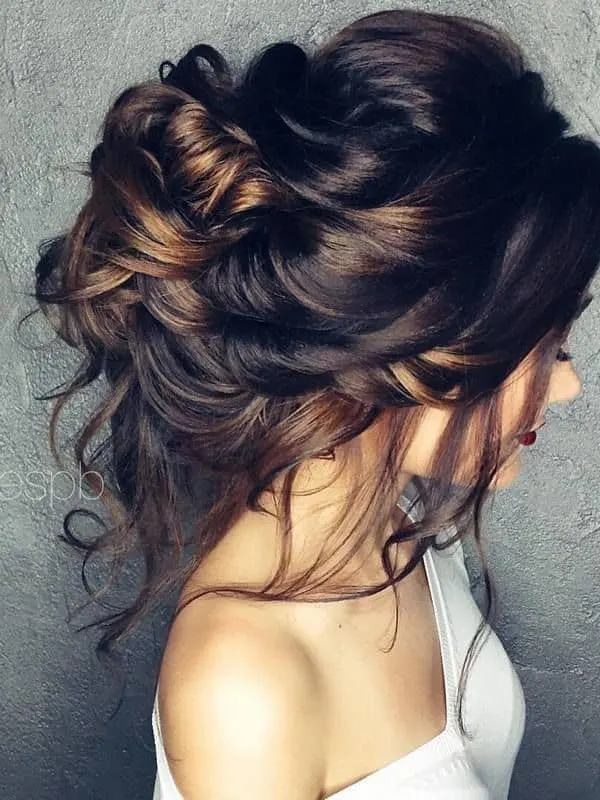 This bun hairstyle is so bold and romantic at the same time.
Ideal for: Square and heart-shaped faces.
How to style: Curl your hair into nice, loose waves. Use bobby pins to hold strands of hair up and leave a few strands loose all around the hairstyle.
15. Simple Low Messy Bun
Classic low buns don't always have to be slick and tight. They can look equally as beautiful when they're messy.
Ideal for: All face shapes.
How to style: Create a classical knotted bun without worrying that there are a few strands sticking out of it. It's kind of a thing.
16. Messy Boho Bun
Messy, boho hairstyles for brides have become so popular in the last years. And it's obvious why. They are easy to make, stylish, practical and look stunning.
Ideal for: Square and oval-shapes.
How to style: Creating tight curls can be very helpful for this kind of a twisted low messy bun hairstyle. Then decorate the bun with tiny flowers to give you that beautiful fairy-like look for your wedding day.
17. Messy Low Bun with Side Braid
This side French braided messy low bun is great to start this list off with a hairstyle that is perfect for brides on their most special day. It looks amazing with hair with highlights as it brings their texture out.
Ideal for: Square and round-shaped faces.
How to style: Curl your hair but make sure that the curls are not too tight. Create a braid on each side and use bobby pins to secure the strands of hair that form the bun, as well as the braids disappearing into the bun.
18. Meghan Markle's Bun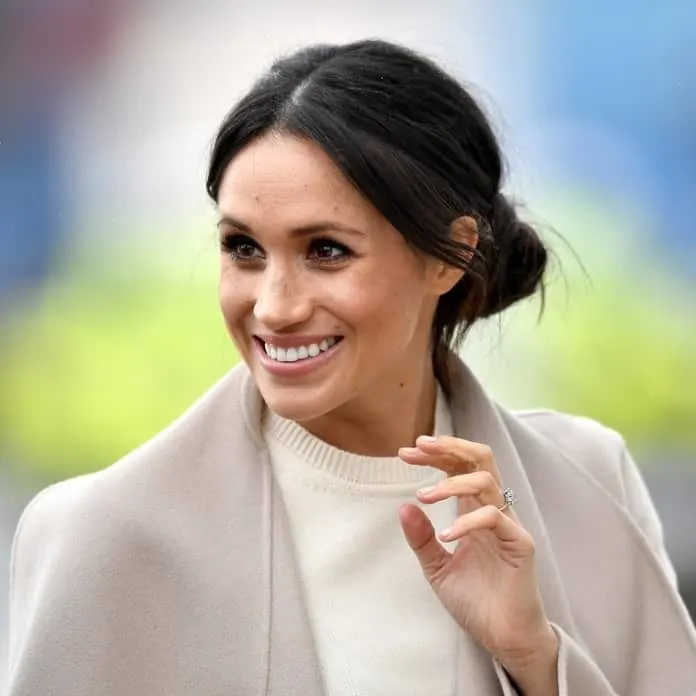 Meghan Markle was spotted wearing this low messy bun hairstyle so many times now, in spite of the fact that it has gotten her in trouble. And that's why it's becoming iconic.
Ideal for: Heart and round-shaped faces.
How to style: With one twist of your hand make a low bun on your messy hair and secure it with bobby pins. Tuck the bangs behind the ears to reveal your face.
You might have thought it was impossible, but girls with shorter hair can rock a bun too. Especially if it's a low messy bun.
Ideal for: Oval and heart-shaped faces.
How to style: Twist your hair at the back of your head into a completely random shape and tie it with an elastic hair tie. Leave the bangs out to frame your face nicely.
20. Headband Messy Low Bun
This hairstyle is a fun twist to the low messy bun perfect for long hair and not too thick.
Ideal for: Square and oval-shaped faces.
How to style: Place or tie a headband a little bit behind your hairline and don't tie it underneath the hair like you normally would. Then tuck hair from underneath all the way over the headband, as shown on the picture. Mess it out a little bit so that it looks like a real bun and spray it with a little bit of hairspray.
21. Voluminous Top Knot
Top knots rich in volume give you the effortlessly chic look, and they are also suitable for both casual and formal occasions and events. Use mousse to give your knot on messy hair more volume.
22. Tight Knot

Top knots and buns don't have to be wide with a few strands pulled out, and you can make them tighter. Sleek, yet a little bit messy buns still look amazing and are easily matched with different outfits.
You don't have to gather all your hair to create a messy top knot, and you can rock amazing style with just a certain part of it. Let your locks gently flow over shoulders or back and create a top knot like you usually would for a fun and chic look. This style looks great on both longer and mid-length hair.
24. Messy Updo and Bangs
Got bangs? Then you can create a super cute look by making a top knot and parting or sweeping your bangs to the side. This women's messy and romantic top knot look is ideal for spring and summer time.
25. Add Undercut into The Mix
The messy knot looks great in various combinations, and it's easy to pair it with other hairstyles. For example, you can add nape undercut into the mix for an edgy look.
You can also opt for highlights that would make your top knot more colorful. As seen above in the article, your top knots can also look great with messy braids.
How to Do A Messy Top Knot
Probably the best thing about messy hair top knots for women is their simplicity. Although a simple hairstyle it still looks both fancy and casual and cute by daring. What we love the most about this hairdo is that we can make it in different ways.
Every girl has her own method she uses to get a messy top knot bun. Your method is a result of experimenting with different styles and trying out different ways to get it done. Eventually, you find out what works for you best. The easiest way to do this cute knot is to gather all your hair and pull it into a high pony.
When you're at the last loop of the elastic band leave the ends out, but don't worry they will be taken care of in the next step. Now, gather those loose ends leaving no hair behind. Use hairspray or dry shampoo to spray bobby pins and to pin down loose end strands around the bun. Then, proceed to tousle up your hair to make it somewhat messy and casual.
You can also use mousse to control your hair more easily, or you can apply it on the bun to style it a certain way and to make sure it remains perfect throughout the day.
The beauty and versatility of these low messy bun hairstyles are just breathtaking, so there is definitely something for everyone.