Little girl hairstyles with bangs are for those girls who have their distinct sense of fashion. Most little girls want to experiment with their hair, dress as well as their accessories. Most of these princesses would ask their mothers to style their hair.
However, some mothers are facing it hot deciding what little girl haircuts to choose for their beautiful dolls. Normally, most mothers would go for the standard ones such as ponytails and braids. However, these unstylish haircuts have let them down by not satisfying their daughter's taste. That is why there is much demand for on-trend and classy little girl haircuts with bangs.
Bangs Hairstyles for Little Girls
Currently, mothers are looking for haircuts that their little princesses would love to flaunt. Here we will present to you an exciting collection of bangs haircuts for little girls that will give joy and happiness to both daughters and their mothers.
#1. Milkmaid Crown Braid with Bangs
This haircut is lustrous and captivating and gives your princess an ideal milkmaid-look. It is styled by parting the hair at the middle to come up with two even sections. Using a tail comb, the hair is then teased to create a crown. The front hair is then trimmed into a cute bang.
Editor's Choice: Cutest Little Girl Hairstyles
#2. Same Side Lace Braid with Bangs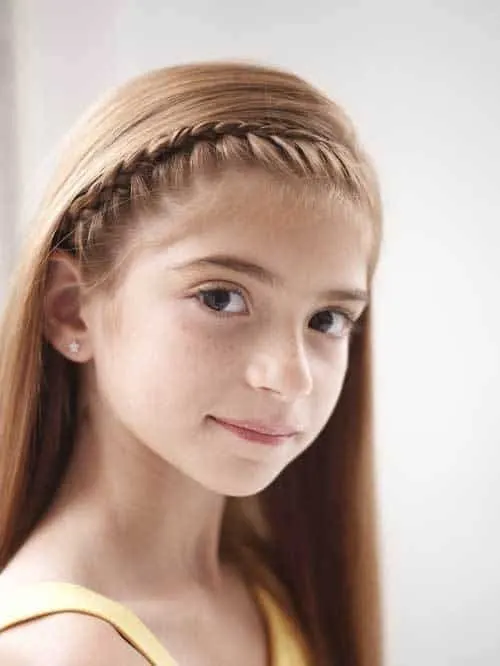 This is a standard long haircut with bangs for a little girl. The hair cascades down with loose tresses giving the style a waterfall look. The bangs help to keep the hair away from the face.
#3. Pin Curly Bangs
The right bang cut can give an impression of elongating face for your little girl. This curly bang style is thick and graphics few inches above the eyebrow.
#4. Cute Bob with Bangs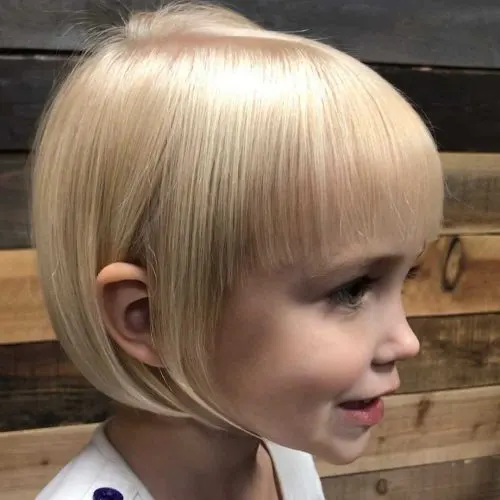 This is a standard bob. It is an ideal little girl haircut since it's versatile. You can put a clip, create two ponytails or wear it down. Whichever way you wear it, it looks sassy and comfortable. The added bangs make it cuter.
#5. French Braided Updo with A Bang
This is ideal updo for any little girl if you are looking for a style that will keep the hair in place all day. The hair is held away from the face by French braid styled in the braided area. Besides, the look can also be recreated braiding the French behind the bangs or leaving the bangs out. You can also check some amazing braided hairstyles for little girls.
#6. Little Girl Short Haircut With Bangs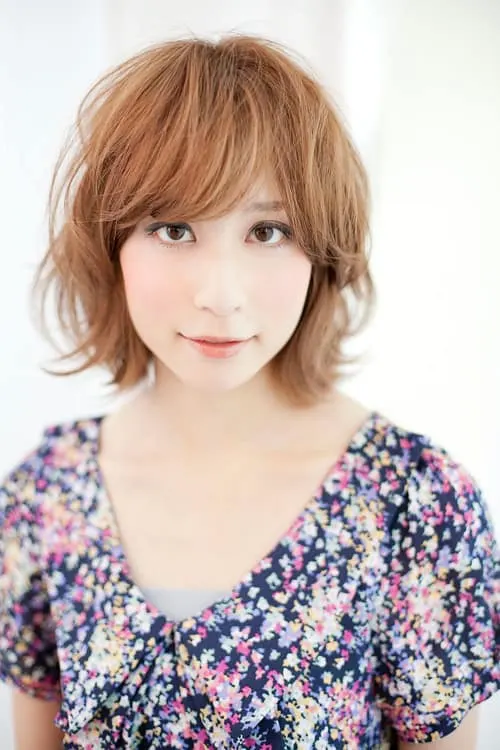 These short haircuts with bangs for your princess will make her stand out. The bob is chopped at the chin with some rounded layers. The thick bangs can either be worn to the side or forward.
#7. Sweetheart Susie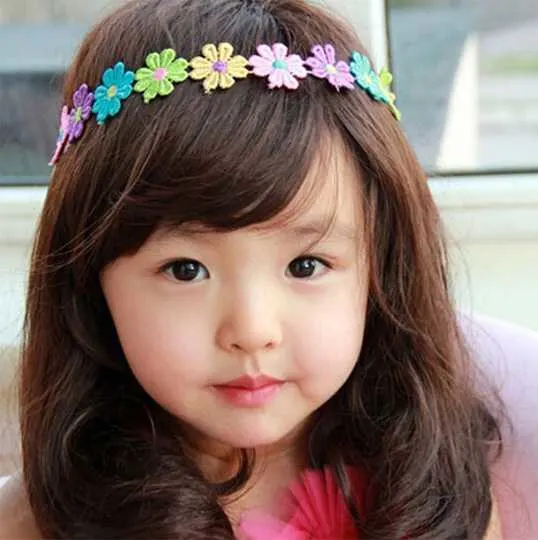 This is a cute and effortless updo. It is the subtle details that make it unique. The braided bangs at the back, the tousled ponytail, and the sophisticated headband make this little girl updo with bangs simply gorgeous.
#8. Cute Caitlin

This seamless little girl haircut is ideal for the little princesses who want to frame their face. The cute bangs are maintained in a thickness equal to that of the entire hair. They are also rounded lightly at the temples for a soft look.
#9. Side Swept Bangs
A cute chin length bob and side swept bangs is trending as the best bangs haircut for little girls. This is the suitable style for the little girls with straight hair.
Toddler Girl Hairstyles That Will Make You Say 'Cute!'
#10. Grow the Bangs
If you come up with a decision to eliminate the bangs and grow the hair, you can use clips to secure the locks from girl's face. It will be a daunting task, but at last, you will see positive results.
#11. Blunt Cut Bangs
Bobs are undoubtedly adorable. A blunt cut line of bangs gives it a distinct flair that is appealing for little girls. It is a haircut that will save your day if your mom takes the scissors.
#12. Pretty Little Girl Hairstyles with Bangs
The bangs at the front and the rounded look leaves this little girl looking cute and unique.
#13. Little Girl Haircuts
The short, blunt cut matches perfectly well with the deep front bangs to give this little doll a cute look. it is an irresistible look for any little girl out there.
#14. Bob Blonde Hair with Bangs
This beautiful wispy blonde bob with bangs is effortless to style as well as easy to maintain. You can try it for your daughter.
#15. Angled Cut with Bangs
This haircut for little girls looks excellent on both wavy and straight hair. It is suitable for active girls since it is elongated enough to pull up. However, it can be styled down.
Some of these little girl haircuts with bangs can make you think of reverting your years and be a little princess again. Sadly, it is impossible. But you have a choice. Don't waste any more time, embark on creating these gorgeous haircuts on your little princess.