Want to try some stunning hairstyles on your American girl doll? Well, we have collected the best options to make your doll look cute and beautiful!
American Girl dolls are popular among children and adults. These realistically made little girls come in all shapes, sizes, and colors. You can experiment with their hair just like you would with the real locks. You can practice on these dolls to learn how to make the most exotic hairstyles for your kids or your friends. American Girl dolls are fun to play with and their hairstyles are amazing too.
Each American Girl doll hairstyle is unique. Each doll has her own hair, her own style, and her own story. It's up to you to change it any way you wish. Once you get your hands on one of these famous dolls, you can enjoy a fun time creating various hairstyles.
You can even allow yourself to make a few haircuts. After all, what are the dolls for? That's right, to play with them. Enjoy playing even more with various hair accessories. The American Girl dolls' hair is very real. So make it shine!
Easy American Girl Doll Hairstyles
When you are just starting out on your way to making the most amazing American Girl doll hairstyles, you can start simple.
In order to get used to the way the doll hair feels since it's different from whatever is on your head, you need to experiment with the simplest braids and ponytails. Once you know how to handle the hair, you can go on to the more complicated options.
1. Accent Braid
An accent braid and a flowered headband portray 'flower child,' which is such a cute hairstyle for an American girl doll. Make the braid along one side of the face right up front and pull the headband down over the forehead.
2. Pigtails with Bangs
If you're looking for sweet and innocent, look no further than pigtails! These ones are placed mid-height so they have a little pep. The curled bangs help in covering the wide forehead.
3. Braided Pigtails with Bangs
Every American girl doll needs a cozy winter accessory to keep her warm. A snow-white beanie that doesn't cover long thick bangs is the perfect addition to two low braided pigtails tied with light blue yarn.
4. Dark Hair and Blunt Bangs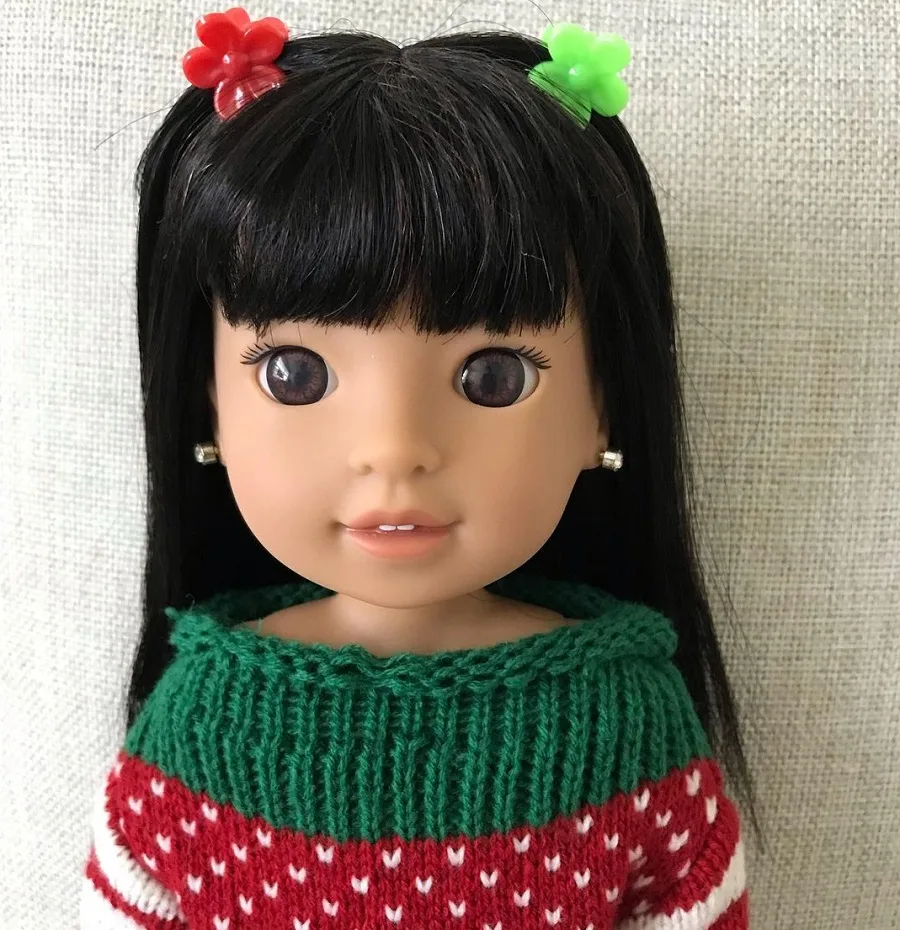 Does your American girl doll have dark hair? Blunt bangs that cover the eyebrows will accentuate her pretty brown eyes. Use two flowered clips to pin back a small section of hair on either side of her head.
5. Short Bob
Even dolls can rock cute bobs! This short layered hairstyle is complete with short piecey bangs that help to distract from her rounded face.
6. Long Curly Hair
We love these long luscious waves that spill out from under an elegant hat. The ringlets are parted in the middle which make the doll look a bit more sophisticated.
7. Straight Bob
Sleek and chic are the only two words needed to describe this American girl doll's straightened bob. Her hair is parted slightly off center and is pinned back on one side with a pink bow to match her dress.
8. Purple Ombre Hair
As if the ringlets at the ends of this doll's long mane weren't enough, stunning purple ombre brings all the attention to her mane. The colors even match her light pink dress and white cowboy boots.
9. Braid Crown
Platinum blonde or white hair is very princess-like with the addition of a delicate braid crown. Make one for your American girl doll by braiding two small sections of hair on other side and connecting them in the back.
10. Side Bun with Braid
A large sleek bun with two thin braids in opposite directions doesn't have to be saved for special occasions. The hairstyle is great on an American girl doll wearing just a t-shirt and denim vest.
11. Basket Ponytails
Criss-cross ponytails seem complicated but they are actually very easy to create. All you need to buy is many differently-colored elastic bands. Start by separating the hair into several strands and follow the picture.
12. Criss Cross Braids
Another very cute hairstyle for your doll. Criss cross braids look more impressive than ponytails and they are also easy to make. Start with two and go from there. Take two frontal strands and braid them down the back in a crossed fashion. Tie the ends into a ponytail.
13. Asymmetrical Twists
One of the main advantages of the American Girl doll hairstyles is that you don't have to bother with keeping it intact. The twists are easily created and kept together by the elastic bands. No need for touch ups!
14. Runaround Braid
Take one long strand of hair from one side and braid it tightly. Run the braid around your doll's head to be used as a headband. You can go further to create several such braids and wrap them around the head.
15. Special Accessories
You can buy special accessories to help you create various complicated hairstyles. For example, you can separate the hair using metal brushes in order not to grease up the doll's lock with your fingers.
16. Princess Updos
This complicated updo is easy to make with just one braid. You have to learn how to make a wrapping braid and then arrange in on top of your doll's head using hair clips. The side strands can be curled.
17. Rainbow Dye
Did you know that you can create stunning American Girl doll hairstyles by dyeing? If your gal has blonde locks, you can dye them using temporary dyes. Just make sure you use them carefully.
18. Fishtail
Fishtails are popular among the owners of these dolls because their thick hair allows them to be truly stunning. Use all of your doll's hair to create the most amazing fishtail braid you've seen in your entire life.
19. Braid and ponytail mix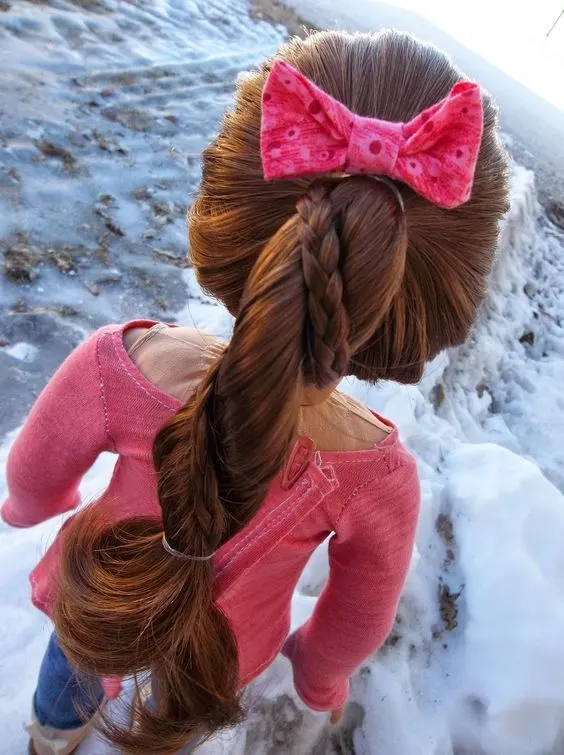 Look at how amazing this hairstyle looks and be surprised at how easily you can make it. Start with making a regular ponytail. Then separate one strand and braid it. Twist the braid together with a ponytail and tie the end.
20. Braided elastic band
Since the doll's hair is very thick, you can create surprising American Girl doll hairstyles you can never achieve with your hair. Take a look at how one simple braid turns into a special elastic band in a matter of minutes.
21. Bright accessories
Allow your beautiful doll to become even more stylish with hair accessories. You can use special doll bows or buy regular bows for your doll. Try to match the colors to the doll's outfit just like you would for yourself.
22. Braided fun
Mix several braids together to run down the back of the doll's head and turn into a ponytail. All you have to do is take side strands from the sides and start braiding them toward the middle where you tie each two.
23. Donut heart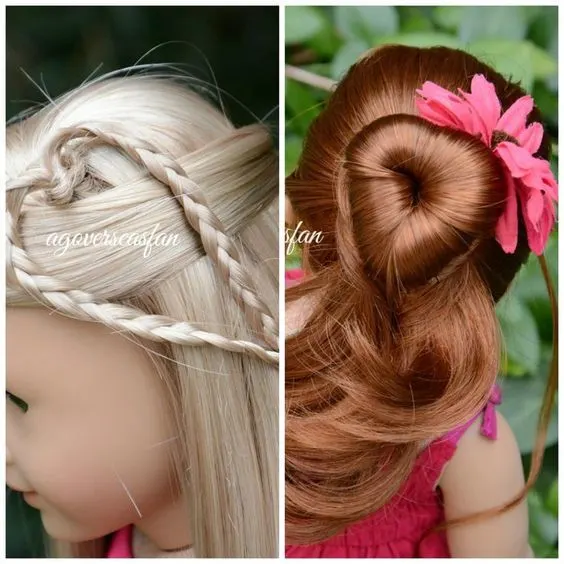 You know how to make a donut bun on your hair. Why not go further and create a donut heart? You'll need a special hair accessory to achieve the results. There are many other ways to incorporate hearts into American Girl doll hairstyles.
24. Do simple things
Practice real hairstyles on your doll. Imagine as if it has three times less hair and work with what you've got. This simple twist can create a romantic image that you can use for yourself in the future.
25. Curl it up
Use a curling iron or a wand to curl the American Girl doll's hair. Be careful not to damage it in the process. Remember, you might need to straighten it afterward.
26. Side braid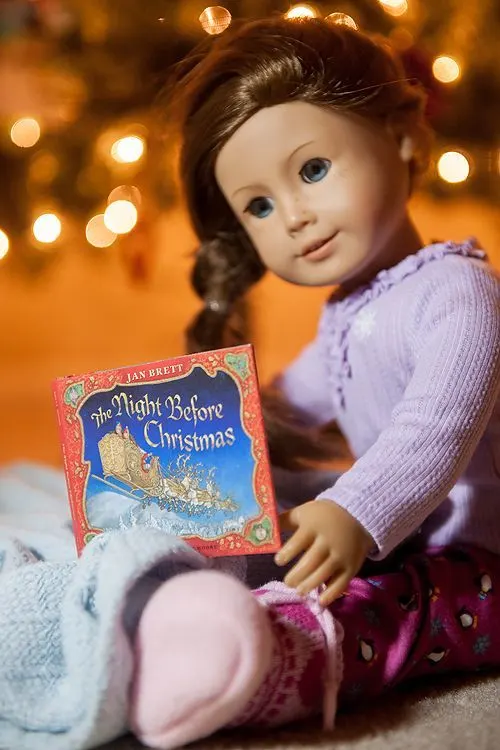 Create a simple braid by sweeping all your doll's hair to one side and tying a loose braid. Don't be afraid to experiment with windblown styles since they don't need to be kept neat.
27. Professional hairstyle
By experimenting with American Girl doll hairstyles, you can become a real professional. Take some time to watch videos about professional hairstyling and do even the wildest experiments on your doll's hair.
28. High bun
Sweep the voluminous and thick hair of your American Girl doll upwards to create a high bun. You can leave two strands hanging on the sides to make a more romantic look. Curl the strands with a curling wand.
29. Braided bangs
If your doll doesn't have bangs, why not make them? Sweep the hair to one side and braid one of the frontal strands to hang over the forehead. This arterially made fringe is just as good as a real one.
30. Braid experiments
Use the opportunity to try all the braided American Girl doll hairstyles you can find. Take a look at this option. It seems complicated but in reality, with practice, you can create this hairstyle in a matter of minutes.
31. Complicated twists
Take a close look at how the simple strands of hair can be turned into a complicated twisted hairstyle in just a few seconds.
32. Buy a hat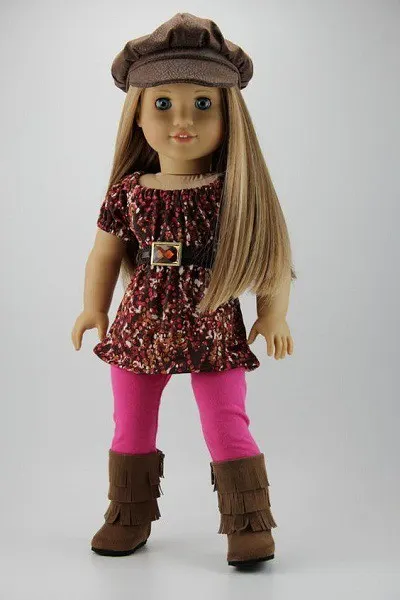 Arranging your doll's hair can be even more fun if you get various hats. Think about the way the hair will look when it hangs out of a pretty hat or a cap.
33. Stunning waves
Use a curling iron to give your American Girl doll the hairstyle many girls dream about. Voluminous waves are exactly what anyone needs to look magnificent. You can slightly color the ends to zest up the look.
34. Wild colors
American Girl doll hairstyles can vary and so can the colors. Choose a doll with a blonde mane and make your color experiments. Go for the wildest options you wish.
35. High hair
Since American Girl doll has voluminous locks, you can experiment with various high hair hairstyles. Consider making a big bun on the top and accentuating it with a wide headband.
The low ponytail is a classic American girl doll hairstyle. To add some texture to the hair, make some waves or curls. This will also make the hair look voluminous.
Center partition and lose front strands also look super cute. If your doll's hair is long and blonde, you should try this beautiful ponytail hairstyle.
37. Twisted reception hair
If your doll is a party animal, you should know some amazing party hairstyles to go with cute dresses.
Medium length bronze hair with loose beach curls, a center partition, and twists on each side look extremely gorgeous. Pair this doll's hairstyle with a beautiful party maxi dress.
If your doll has short and sleek hair, front fringes will look very impressive and cute. This hairstyle is very easy to make.
All you have to do is to create a center partition in the hair and tie them on each side with hairpins. Let the front fringes fall on the forehead like curtain hair.
This braided hairstyle might look complicated but it is not. This doll hairstyle is perfect for medium-length bronze hair. Divide the hair from the center and twist them loosely into French braids on each side.
Tie the braids at the end with colorful ponies. This hairstyle will make your doll's hair extremely manageable.
Blonde dolls look extremely adorable. If you are looking for a simple yet cute hairstyle for your American doll, the one in this picture is the perfect option. Tie your doll's hair into a high and tight ponytail.
Let the front fringes fall on the forehead like a curtain. A ribbon hairband will create extra hype.
41. Asymmetrical pigtails
Not many of the American dolls have asymmetrical ponytail hairstyle. This style is easy-to-make and looks different.
The crux of this hairstyle lies in the side partition rather than the center one. The next step is to tie the hair on each side into a low ponytail.
42. Voluminous hip-hop hair
Hip-hop hair for dolls is all about volume and extravaganza. Super voluminous, long, black and thick hair makes the perfect canvas for this hairstyle.
Tie the front hair into a high pouf or a pompadour and leave the remaining hair loose and messy.
43. Giant grey twists
If your doll has long and thick silver-grey hair, you should try this hairstyle. This style needs negligible effort and maintenance and yet look s extremely gorgeous.
All you have got to do is create a side partition in the hair and twist the hair on each side into giant individual twists.
44. Single braid
A single braided hairstyle on long blue hair will make the perfect hairstyle for your American doll. Comb all your doll's hair to the back.
Divide the hair into three strands and twist them to make a single thick braid. Tie the end of the braid with a pony. Bring the braid on the front for added oomph.
45. Plain bun
Bun hairstyle never goes out of style. This style makes the hair extremely manageable and easy to handle. Moreover, you don't need to be a hairstyle expert to make this style.
Comb back your doll's bronze hair and tie them on the top into a plain bun. You can loosen the front hair for a slightly messy effect.
A long side ponytail will look very dramatic on your doll. If your doll has thick and long blonde hair, you should never let go of this hairstyle.
To create this look, divide the doll's hair from the center. Then bring all the hair on one side of the head and tie them into a low ponytail with the help of a fluffy pony.
47. One-sided pouf
One of the perks of the American girl doll hairstyles is that you do not need to style over the counter. Try a simple hairstyle like this one and it will give your doll a charming look.
Divide your doll's long hair from the center and tie the front hair on one side into a low-volume pouf. Leave the remaining hair open and loose.
Pixie braids require effort and time but in the end, your doll will have an amazing hairstyle. The individual hair sections, dividing each section into three strands, and tie them into braids.
Pick up the sections in such a way that a zig-zag side partition is created in the hair. Tie the ends of the braids with colorful rubber bands or plastic beads.
49. Retro style
American doll's retro hairstyle is all about volume, blow-dried hair, and a cute hairband. Blow-dry the hair in an outward direction. Leave the curtain fringes on the forehead.
50. Chef's hat
If your doll loves to cook and want to look gorgeous while cooking, try this amazing idea. Leave the hair open and loose with curtain fringes on the front. Put a chef's hat on the head for a professional look!
These American Girl doll hairstyles are fun and exciting. Spend a few minutes every day managing your doll's hair and in one month you'll become a real professional!