Want to try some stunning hairstyles on your American girl doll? Well, we have collected the best options to make your doll look cute and beautiful!
American Girl dolls are popular among children and adults. These realistically made little girls come in all shapes, sizes, and colors. You can experiment with their hair just like you would with the real locks. You can practice on these dolls to learn how to make the most exotic hairstyles for your kids or your friends. American Girl dolls are fun to play with and their hairstyles are amazing too.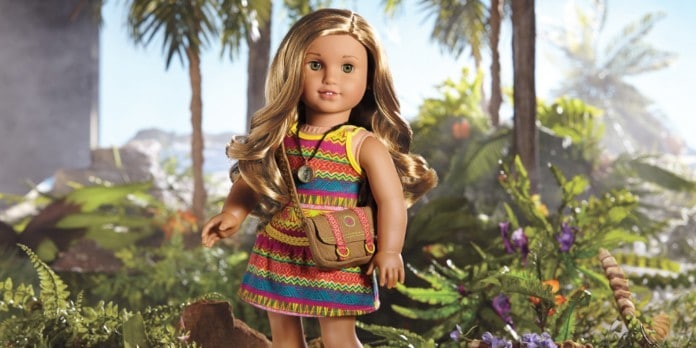 Each American Girl doll hairstyle is unique. Each doll has her own hair, her own style, and her own story. It's up to you to change it any way you wish. Once you get your hands on one of these famous dolls, you can enjoy a fun time creating various hairstyles.
You can even allow yourself to make a few haircuts. After all, what are the dolls for? That's right, to play with them. Enjoy playing even more with various hair accessories. The American Girl dolls' hair is very real. So make it shine!
Easy American Girl Doll Hairstyles
When you are just starting out on your way to make the most amazing American Girl doll hairstyles, you can start simple.
In order to get used to the way the doll hair feels since it's different from whatever is on your head, you need to experiment with the simplest braids and ponytails. Once you know how to handle the hair, you can go on to the more complicated options.
1. Basket ponytails
Criss-cross ponytails seem complicated but they are actually very easy to create. All you need to buy is many differently-colored elastic bands. Start by separating the hair into several strands and follow the picture.
2. Criss Cross braids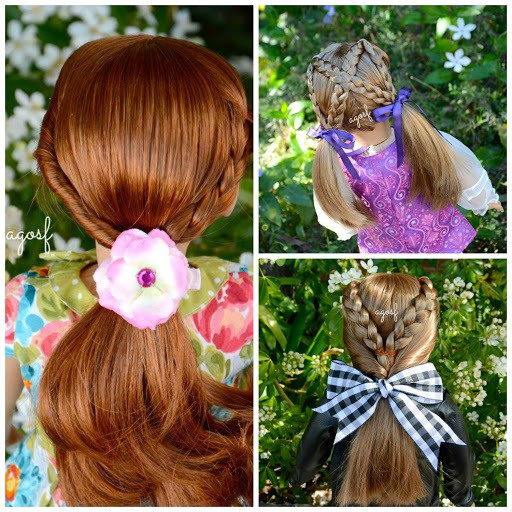 Another very cute hairstyle for your doll. Criss cross braids look more impressive than ponytails and they are also easy to make. Start with two and go from there. Take two frontal strands and braid them down the back in a crossed fashion. Tie the ends into a ponytail.
3. Asymmetrical twists
One of the main advantages of the American Girl doll hairstyles is that you don't have to bother with keeping it intact. The twists are easily created and kept together by the elastic bands. No need for touch ups!
4. Runaround braid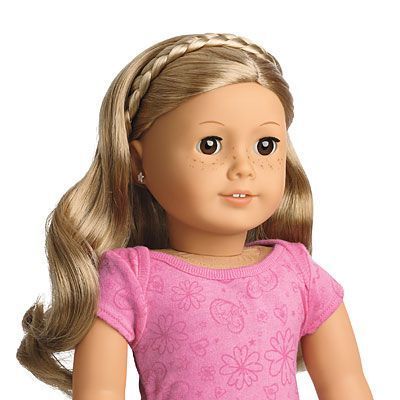 Take one long strand of hair from one side and braid it tightly. Run the braid around your doll's head to be used as a headband. You can go further to create several such braids and wrap them around the head.
5. Special accessories
You can buy special accessories to help you create various complicated hairstyles. For example, you can separate the hair using metal brushes in order not to grease up the doll's lock with your fingers.