Shorter than the shoulder-length bob but longer than a buzz, the pixie haircut is the easiest to manage and style and requires little to no effort to maintain. So, a pixie cut for little girls can be a very good option for busy mothers.
These days, mothers have also got their eyes on this trendy cut for their little girls. When deciding to get a pixie cut, one has to keep in mind the face shape and features so as to make a proper decision.
Adorable Pixie Cuts for Little Girl
As we see the start of summer, women and girls are seen trotting off to the salons for the trendiest haircut this summer. Give your little girl a pixie haircut as it's one of the top trending haircuts this season.
Here we have chosen 10 beautiful pixie cuts for your little girl so you can pick the perfect haircut for your little angel.
1. Wispy pixie cut
This look is perfect for those girls who have straight to wavy hair. Wispy cuts in wavy hair have the advantage that they style themselves according to the waves of the hair.
Braided Hairstyles for Little Girls
2. Short pixie cut for little girl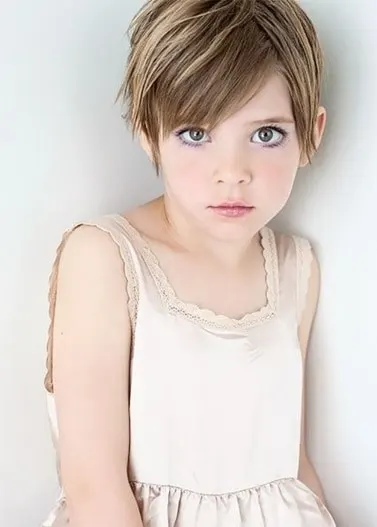 The short pixie cut is the most basic cut out there and is very limited lengthwise. Most of the hair in this cut is at the top of the head or styled in the front.
The back of the head is included in the pixie cut but looks like it is shaved. This cut is perfect for little girls with straight hair.
This little girl pixie haircut includes bangs not for the purpose of adding length but for the purpose of adding texture and volume to the hair. The short bangs pixie cut is perfect for little girls who struggle in taking care of their hair.
4. Boy-cut pixie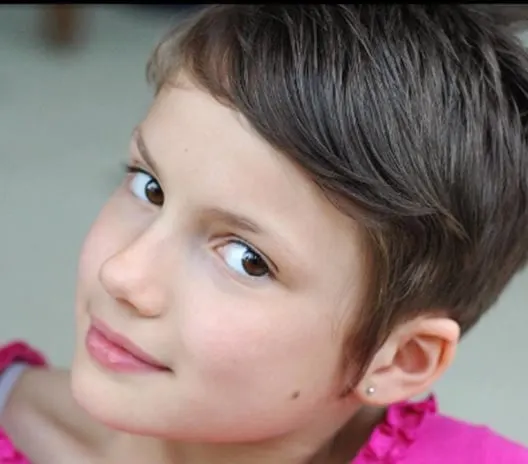 The boy cut pixie is edgy, very texturized and has more volume on the top of the head. It can be worn with bangs or slicked back to make it look like a boy's cut. The boy cut pixie is suitable for all types of hair thick, straight, wavy or curly.
5. Chin length Pixie-bob
The chin-length pixie bob is a bob that is equal on both sides of the head. It includes no layers, or textures of any kind and is best suitable for straight hair as that will require less styling effort.
Trendy Hairstyles for Afro-American Little Girls
6. Asymmetrical pixie
This pixie cut for little girl includes lower strands of hair at the back and longer strands in the front. The asymmetrical pixie cut is self-styled and falls into position with no effort. This cut is perfect for little girls with prominent cheeks.
7. Short curly pixie bob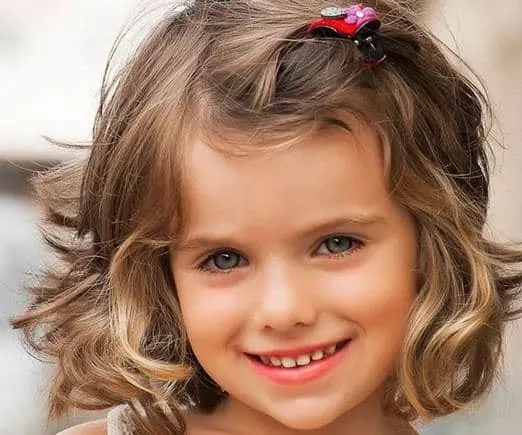 Often with curly hair, it is considered that they are unmanageable because of the girls and so many haircuts are not noticeable on them. The curly pixie bob is perfect for girls with curly hair as it can be left as it is or styled with clips and ponies.
8. Pixie bob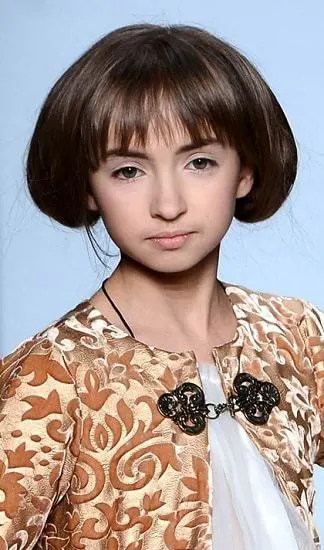 This pixie cut is famously worn for accentuating the cheeks of little girls. The soft fringes of the cut can be left on the forehead or side swept like bangs. It can also be styled with clips and ponies.
9. Shortcuts for wavy hair

Mothers whose little girls have naturally wavy hair have an advantage on this pixie cut as this cut self-styles itself according to the waves of the hair. This cut also gives a slightly longer length on one side of the head.
10. Vintage bob cut
This haircut dates back in time and is now back as a top priority for little girls. The vintage bob pixie cut enhances the face shape of the little girl.
The hair is cut in a different manner than the rest of the bob cuts. At the back of the head, the lower half is shaved while the top half is part of the bob. Back in the days, this used to be known as the bowl cut.
We hope that our collection of little girl pixie cuts will inspire you to do your daughter's next hairstyle. So take your pick!
Tips
When choosing a pixie style for your little girl make sure to speak with your stylist and make sure the style will suit your child and what time frame you would need to style it.
Make sure you have the right styling products for whatever pixie style you pick, for example, gel, mousse, wax, or just a blowout aid.
Ask your stylist to show you how to style the specific hairstyle if you don't have extensive knowledge on how to do it.