Have you always dreamed about voluminous curls but all you have is a straight mane? Malaysian kinky curly hair can save the day. This weave is specially designed to give your hair some curly volume and allow you to enjoy the locks you always wanted. If you are still not sure whether or not you'll like your new image, we are offering you 7 amazing options to arrange the hair. It only takes about an hour or so to attach and you can enjoy your new and improved image for weeks to come.
Malaysian kinky curly hair was created to give all the girls in the world an opportunity to enjoy a wild curly mane, without too much hassle. Natural curly hair is often hard to take care off and it looks frizzy and untidy. A weave is designed to create a little hassle for you as possible. All you need to do is offer it a little maintenance and it will stay with you for weeks. You can come up with various hairstyles that weren't available to you before and enjoy the pure volume these hair extensions offer you.
Best Malaysian Kinky Curl Hairstyles
Once you've got this huge mane, you are wondering what you can do with it. For the first week or so, most women prefer to wear the locks down so they can flaunt them. But a large mane is not easy to wear. You'll want to keep it out of your face. One of the simplest hairstyles that are created with Malaysian Kinky Curly hair is the high bun. Sweep your hair to the top and arrange it into a voluminous bun. You can also experiment with large braids and various ponytail mixes. You can style your weave just as you would your natural hair.
1. Tight curls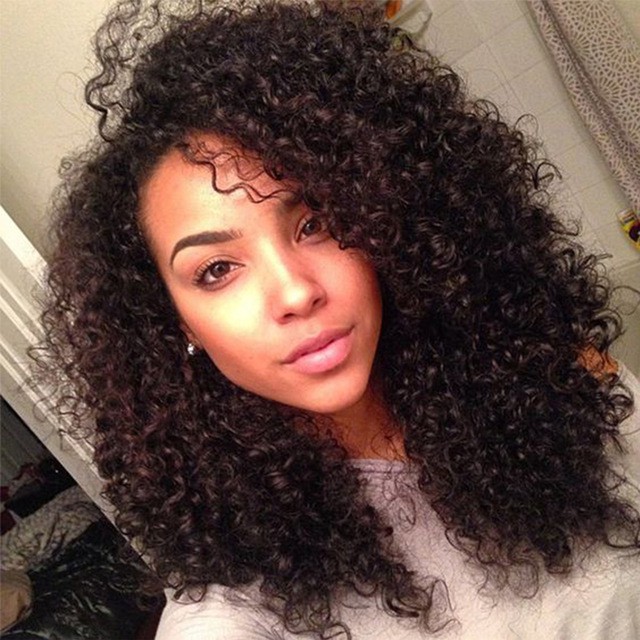 The tight curls are a great option for the girls who want to create more volume. The tighter the coils are, the larger the overall hairstyle is and the more impressive it looks. Use tight curls only if you are ready to keep the hair neat.
2. Pretty waves
These pretty waves are exactly what you need if you are after creating a lot of hair length. Even if your natural hair isn't as wavy as the weave, it still looks great when attached. All you have to do is match the colors.
Cornrow Braids – Try These Styles
3. The more the merrier
If you are strong enough to carry a heavy mane, then you can go all out with these Malaysian kinky curly hair extensions. Add more volume on top and on the sides to sport a wondrous hairstyle.
4. Malaysian kinky hair with lighter colors
You can use these hair extensions to change your hair color. If you've always wanted to try a lighter shade of brown, here is your chance. You can either look for brown hair extensions or dye them yourself.
5. Long and neat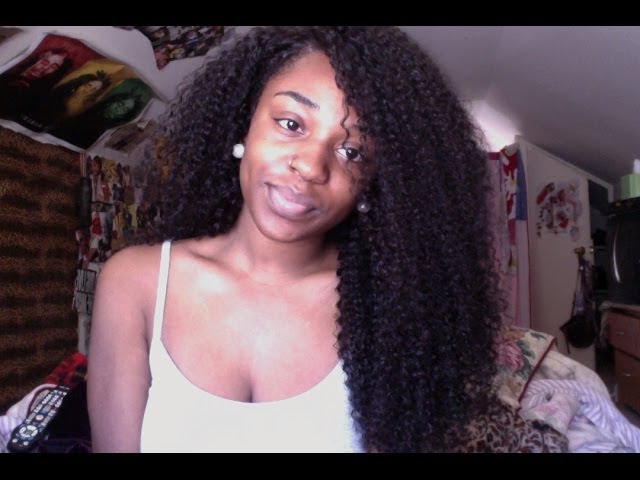 Keeping such voluminous and long hair neat is not exactly easy. You need to get ready to brush and style them as you would your natural hair. Remember, heavy hair can cause neck problems for some women.
6. Fast and simple
The best part about the Malaysian kinky curly hair is that they are easy to attach. You can even do it in the comfort of your own home. However, if you've never attached hair extensions before, you might want to ask for professional advice.
7. Layered locks
You can create a layered hairstyle using Malaysian curly hair extensions. You just need to attach the shorter ones on top and the longer ones on the bottom. The result can be truly fantastic.
The Top Senegalese Twists for This Season
If you are looking for a way to make your hair long and curly, Malaysian kinky curly hair is what you need. The curls look beautiful and natural. They can finally make you feel like a beautiful princess with amazing hair.