Mocha hair color is having a major moment in the beauty world. In a world of blondes and redheads, brunettes are finally standing up and making the world take notice of them. Mocha, like the drink, the powder, the dessert, and so on, is rich and somehow opulent.
It's the preferred color of old-school brunettes from the Golden Age of Hollywood and of today's millennial beauties. If you're thinking of making mocha your next color choice, here's all the convincing you need.
Popular Mocha Brown Hair Colors
A woman who boasts a mocha brown hair color carries an air of mystery about her. Pop culture portrays blondes as vivacious and redheads as temperamental, but brunettes are mysterious, smoldering, and sensual. That goes double when the brown in question is a deep, alluring shade of mocha. Ditch the basic brown. Go a little darker. You know you're dying to experiment with such a sweet color.
Rihanna has shown out in nearly every hair color under the sun. We're partial to her radiant red locks, but she knows how to rock a mocha hair color, as well. The color complements her complexion to perfection, and the caramel highlights make her gorgeous green eyes pop.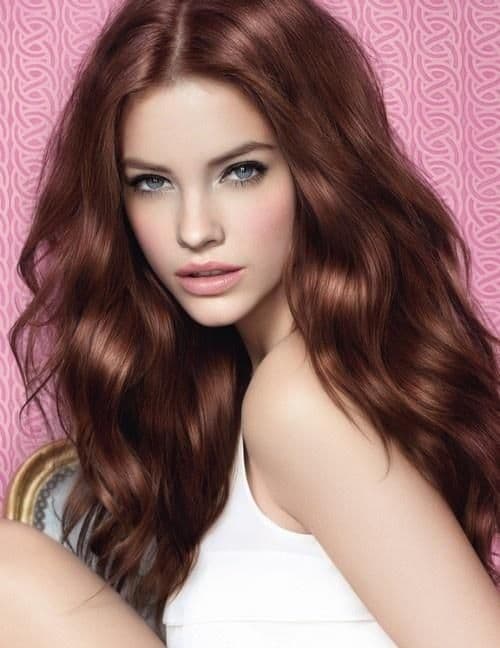 Don't you love the red undertones seen in these chocolate locks? The darkness of the brown is both warmed and brightened by a subtle auburn aura. A toner rinse can achieve this after your color treatment. Just speak with your stylist and show her or him what you want.
It's so easy to achieve highlights with the balayage technique. You can add blonde or honey-toned highlights to dark brown hair without doing damage, even if the bleach takes a while to lighten your hair.
4. Natural Highlights
One of the reasons why mocha brown hair colors are so popular is because they appear natural. Everything about this coif is on-point and subtle. The highlights look like they're meant to be there, while subtle lowlights add depth and dimension.
5. Mocha Streaks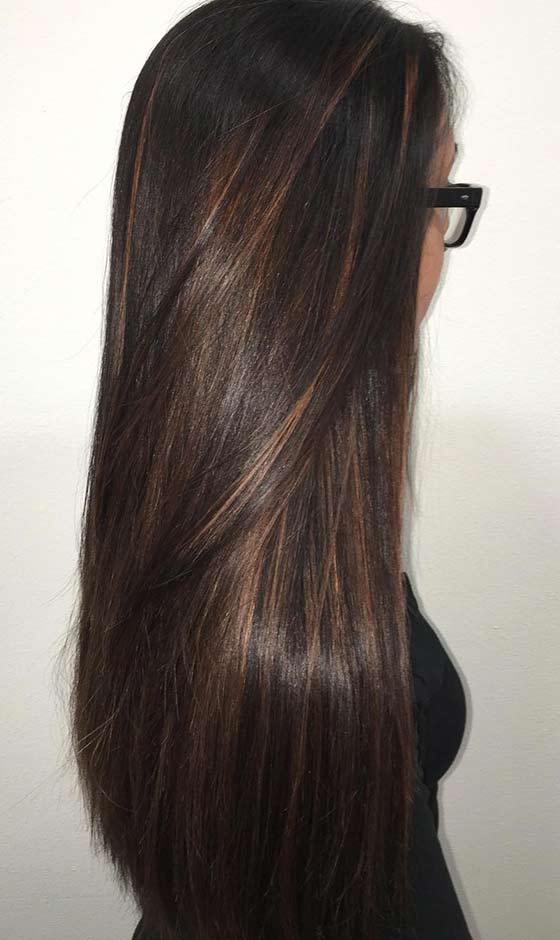 You don't have to dye your hair mocha all over, particularly if your hair is naturally dark. You see, mocha highlights are decadent when paired with dark chocolate locks. Even though mocha is a dramatic shade itself, it stands out against deeper colors.
Here, the mocha occurs toward the middle of the hair. The roots are nearly black. That makes the ombre effect even more eye-catching. Mocha blends surprisingly well with black hair.
7. Chocolate Shine
We never understand the people who claim brown is boring. The right mocha hair color will leave you with glossy locks that seem to shine from within. Of course, an excellent deep conditioning treatment doesn't hurt, either.
Mahogany Hair Colors for Women
8. Mocha and Milk
You might not think so, but mocha runs through an entire spectrum. Color variations range from light to dark. This shade veers more toward caramel—or the shade you end up with when you pour milk or cream into a rich, decadent mocha.
9. Mocha Matte
Mila Kunis knows how to make a splash with dark hair. See how shiny it is? Dark brown hairdos are sleek and chic almost as a matter of course.
10. Brassy Mocha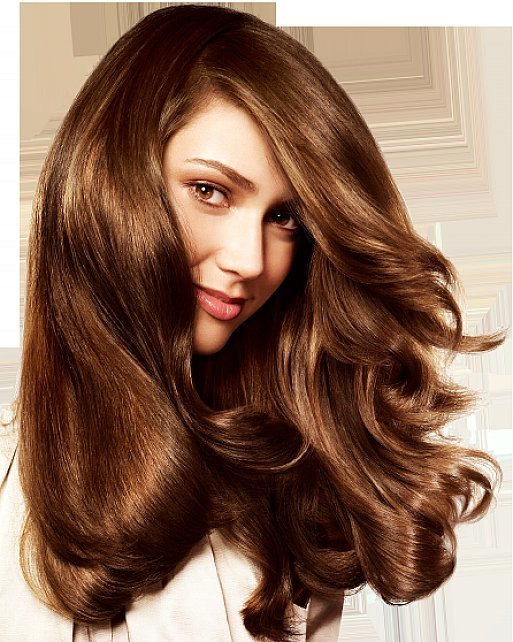 There's something special about this mocha brown hair color. It has a certain brassy tint. This specific hue would look stunning with a retro-inspired red lip, a bit of black eyeliner, and bold brows.
Even if you think brown hair is dull or mousy, you can't deny that mocha stands in a category all its own. Are you tempted to try a mocha hair color? Which one appeals to you?