Balayage hair coloring technique is gaining popularity every year and usually, involves blonde dyeing. However, hairstyles with brown balayage color are just as appealing and much more unusual than the regular blonde balayage. If you've made a decision to change your color but don't know how to go about it, a brown balayage comes highly recommended. This color is very natural. Sometimes it's very hard to tell a brown balayage from a natural brown color with several sun-bleached strands. If you are not sure how this color will look on your hair, you can check out what other women did.
How to Get A Balayage Brown Hair
Balayage at home is possible if you have the right instructions. We recommend you to consult a professional hairstylist before performing the balayage hair coloring technique at home.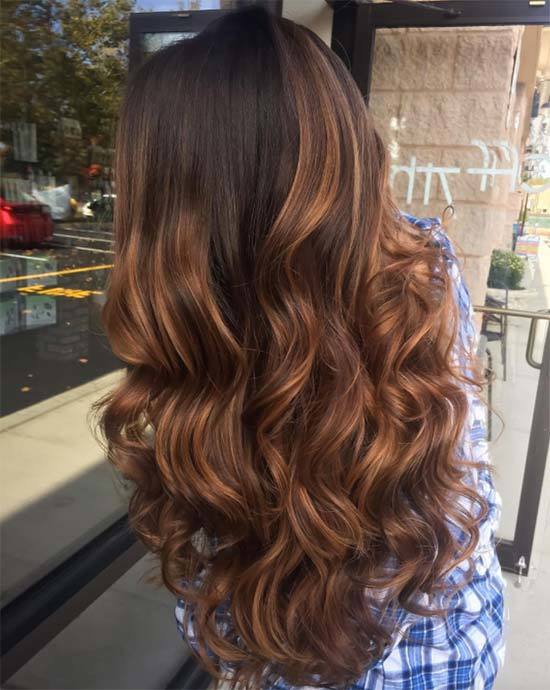 The greatest advantage of the balayage technique is that it's hard to go wrong. There is no one special standard for the way the color should be applied. Below are the basic steps to help you get started:
1. Divide your hair into 4 equal sections. Start by combing down the center of your head and across from one ear to another. It's easier to work with hair section by section.
2. Apply vaseline or another greasy cream to your hairline. This way you'll avoid staining your skin when you dye your hair.
3. Start applying the dye to the length of your hair wherever you feel you need to brighten the hair up the most. Avoid touching the roots.
4. If you don't have too much experience with dyeing, divide each of the four major sections into 2 – 4 more. This way you'll achieve more precise dyeing.
5. Don't rub the dye into your roots or your skin. Slightly brush the hair with your fingers to naturally blend in the color. Don't forget to wear gloves.
How to Get a Balayage Tutorial
Best Hairstyles With Brown Balayage Hair Color Ideas
In order to make your choice of a brown balayage hair a little easier, we came up with 10 most stunning examples. Take advantage of these samples to understand whether or not this coloring technique is right for you. If your hair is black or brown, this balayage can be a wonderful choice. If you are tired of your blonde locks and want something darker, a brown balayage can become your hairstyle of choice. Don't stop at the most popular brown balayage hairstyles. Go further and experiment.
1. Violet strands
There are many shades of brown you can play around with when you plan your balayage. Don't stop at the most natural choices. A touch of violet can create an image you'll truly love without too much dyeing.
Mahogany Brown Hair Color Ideas
2. Black and brown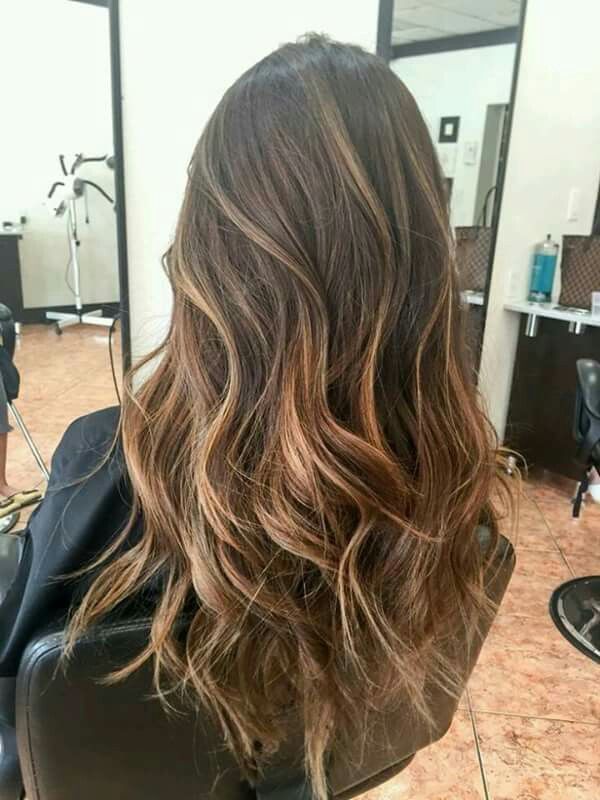 Black hair is perfect for a balayage. You leave the top part naturally black and go on to dye the strands brown. The black and brown mix looks very interesting and appealing. You can add some blonde strands as well.
3. Raven black beauty
A brown balayage can easily start with the raven black hair. In fact, the contrast dark black and light brown create is priceless. You can achieve a blonde appearance without actually using any blonde dyes.
4. Dark chocolate brown
Use your dark chocolate brown locks to become a base for a striking balayage. Chocolate brown appears wonderful when combined with light brown. The transition looks natural and inviting.
Creative Light & Dark Auburn Hair Colors
5. Add some honey
Honey blonde or golden brown colors are all-purpose. They look amazing when coupled with dark brown or black hair. Use the golden or honey hues to brighten up your balayage and you can avoid blonde shades.