Butterscotch hair color is truly impressive. Many women try it but get bored rather fast. If you have a professional stylist, he or she will tell you that there are many different ways to go about this hair color.
When mixed with other shades, it can look truly unexpected. So if you are looking for something fantastic, out of the ordinary, yet close to natural, the butterscotch hue can be a way out.
The experiments are endless, starting from the most complicated and hard to maintain and ending with the most obvious options. All you have to do is take a look and choose the one you like best.
Amazing Butterscotch Hair Color Ideas
If you are running out of butterscotch hair color ideas and your stylist is not helping you, we've got 25 interesting options that are worth your attention. The butterscotch hues are attractive no matter how you decide to deal with them.
Whether your natural hair color is dark or blonde, you can create butterscotch experiments that can help you make a statement. This hair shade is so attractive that you'll enjoy looking in the mirror every single time and will probably forget about other colors for a long while.
1. Butterscotch highlights
Butterscotch highlights are a wonderful way to diversify your blonde mane. The best combination is honey blonde and butterscotch. These two colors look natural together and create a great image.
2. Black and butterscotch
If your locks are naturally black, butterscotch can be one of the ways to lighten them up without making them look too out of whack. Consider using butterscotch as one of two or three colors for highlighting.
3. Butterscotch brown hair
Butterscotch brown hair shade is a wonderful choice for women with naturally brown hair. Butterscotch hair color is a subtle way to brighten up your locks in a smooth manner.
4. Butterscotch pecan
Butterscotch pecan is a natural dark shade that will look good on girls with brown or dark blonde hair. If you are tired of your light hair hues, this special shade is a wonderful choice to look surprisingly natural.
Butterscotch and ash blonde are similar colors and they look good as a combination. Dark hues of butterscotch color can be used as highlights to smooth out the dark root effect.
6. Butterscotch and golden blonde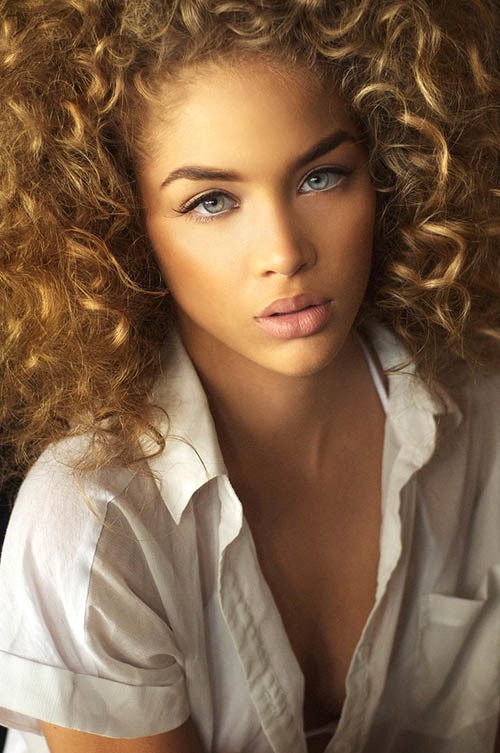 While the butterscotch hair color can somewhat darken up the light shades, it looks amazing when mixed with golden blonde. The color becomes richer, more impressive, and closer to natural.
7. Partial highlights

Partial butterscotch highlights can have an interesting effect on brown or blonde locks. They darken the overall image while being a real savior for girls who don't want to cover up dark roots every month.
8. Reddish blonde butterscotch

Reddish blonde butterscotch is a shade that creates an unusual but surprisingly effective hair color. You can become closer to a redhead without certain hassles associated with this color.
9. Butterscotch brown

Butterscotch shades make any brown color richer and more attractive. You need to keep the balance between the darker and lighter locks in order not to overdo the effect and make it look unnatural.
10. Butterscotch ombre

Butterscotch hair color is perfect for an ombre. Brown and black colors mixed with butterscotch shades on top blend in with the blonde shades on the bottom. What a great match!
11. Butterscotch ginger

Butterscotch ginger shades might look unexpected but the combination is priceless. The hair is light with a slight reddish hue but there are some darker butterscotch shades to darken it down.
12. True butterscotch

A true butterscotch hair color is something many women strive for. Such rich and smooth hues can be reached if your natural hair is light. Dark-haired girls need to settle for more brownish tones.
13. Dark butterscotch ombre

Since butterscotch shades look perfect with blonde hues, they are often used for the top part of the ombre. Brighten up your black locks with a few butterscotch highlights to make your ombre truly shine.
14. Butter toast

Butter toast hue is a certain mix between butterscotch and honey blonde. Just the right balance between the two colors will create a shade that will make you hold your breath.
15. Butterscotch and sandy blonde

Mixed with sandy blonde, the butterscotch hair color can become even more attractive. Here it's used to darken the hair shade a little bit while still leaving it blonde and impressive.
16. Butterscotch patches

Butterscotch hair color is a wonderful choice for patchy dying. It can make your mane look truly impressive while you won't be using too much hair color.
17. Subtle approach

No matter what colors you use for ombre of highlights, a few butterscotch strands can subtly change the picture. The unique quality of this color is that it can smooth out any other shade.
18. Wild hair shades

Butterscotch hair color looks fantastic even when it's mixed with the wildest hair shades, such as burgundy, flaming cherry, or green and blue. Add a few such highlights to tone down the shade a little.
19. Smart use

If you learn how to use the butterscotch shades, you can turn any hair color into something special. While being a great color on your own, butterscotch makes a great helper.
20. Random strands

If you like using several hair colors to create an outstanding style, you'll be glad to find out that butterscotch can be a great choice for random strands that can complement any color mix.
21. Black, butterscotch, and blonde

Black, butterscotch, and blonde is a powerful combination of colors that you can use for highlighting, ombre or balayage. Girls with black hair will especially appreciate this idea.
22. The darker the better

Dark butterscotch shades mixed with copper red hair color can create an impressive image. You will notice how the butterscotch effect is subtly helping you brighten up your locks.
23. Honey and golden

Honey and golden locks on the bottom and butterscotch hair color on the top create a shiny impression you never knew you could master. This is a great idea for girls with dark blonde hair.
24. Light it up!

Completely change your image by adding a few butterscotch highlights to your raven dark tresses. A simple small patch of this hair color will make your hair look absolutely unique.
25. The classics

The classical light butterscotch shades can suit any skin tone and hair type. If you have an opportunity to try this hue, get this one first and you'll enjoy it immensely.
Auburn Brown Hair Color Options
Butterscotch hair color is an all-purpose shade that can serve many different functions. Make a choice about which of the above options to use at your next barbershop appointment and get ready for a wonderful do-over.