No Indian man can deny the power of a good office hairstyle for leaving a great impression. Looking to dazzle your coworkers with a new hairstyle for office that would stand out from the crowd but still be workplace acceptable? Here are some great business casual hairstyles that are tailor-made for Indian men.
Trendy Office hairstyles for Indian Men
Look like a savvy professional even after a long day at work with a perfect office hairstyle for Indian men. They are clean and easy-to-do styles that won't take up much of your time in the morning. Get the right look and your chances of getting the next promotion will be better than ever.
A subtle official look will always go well with the official atmosphere. Here we have handpicked the best office hairstyles so you can choose the perfect hairstyle for you.
Fight the hot and humid summers with a nice clean crew cut. Both utilitarian and business savvy, the crew cut is also great for office-going Indian men who try to find time for a good workout. This short office hairstyle would save you a lot of grooming time and it's perfect for oval, oblong, diamond and square-shaped face.
A slicked back look screams business and it's the best hairstyle to pair with your corporate warrior outfit. It is a timeless Wall Street look that suits men of all ages. This stylish hairstyle works on all face types and looks exceptionally dapper with a beard.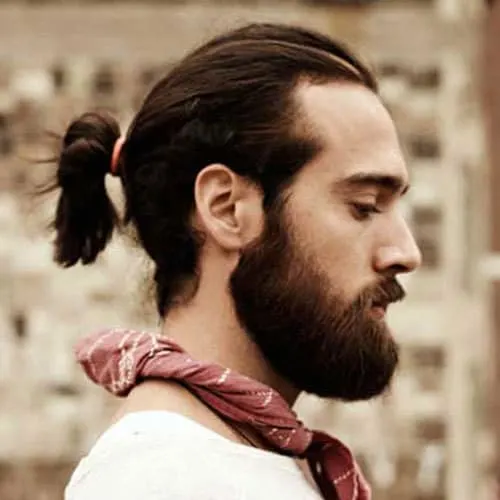 This is obviously not the most conservative hairstyle for an Indian office-goer. But if your workplace is relaxed enough, you could carry this look with very little effort. Now that the man bun craze is dying out, ponytails are back and our very own Shah Rukh Khan has been rocking it for ages.
4) Gelled up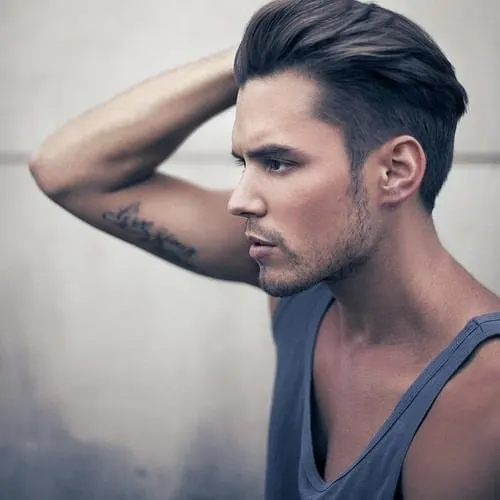 Nothing says investment banker more than a clean gelled back look. Look elegant, mature and professional all at the same time while flaunting your jawline. Saif Ali Khan looks stylish and sophisticated with this office hairstyle for Indian men and you can too! Just use a little pomade and comb your hair backward.
5) Pompadour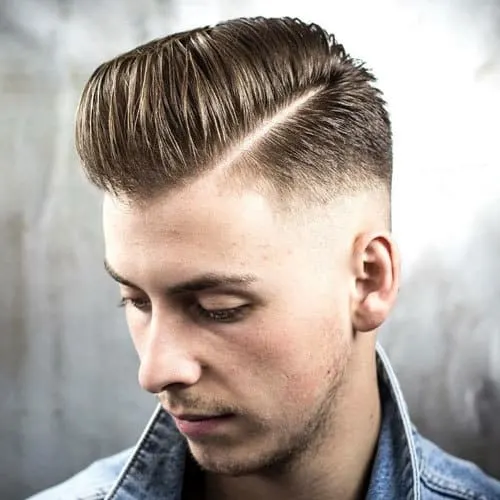 This is a great office-friendly retro-inspired look. Heavy on the top and clean on the sides, the pompadour is a great way to elongate your face. It is the perfect option for men who have wavy or slightly curly hair. Close crop the hair on the sides and use a little product to maintain volume on the top.
Look neat and sexy in a gorgeous side swept hairstyle. It is a classic and timeless office hairstyle for Indian men having straight to wavy hair. Use a little volume product to keep the hold and then style your hair using a paddle brush. If you have some extra time on your hands, use a barrel brush to blow dry the hair before you start styling it.
7) Layered and Shaggy
If you want to stay away from a typical business-oriented look, a more casual shaggy style would work wonders. Get a short or medium layered haircut and look effortlessly cute.