Red hair is perfect for fiery individuals and it is regularly associated with feisty women. Short curly red hair is an intense color bomb for women if done correctly. Even though the style is short, it is really bold in color and shape. If you are not a natural redhead, there are plenty of great hair dyes that you can use to re-create this effect.
Celebrities with Short and Curly Red Hair
Short and curly red hairstyles have the glamorous look that there are countless celebrities who have rocked it at some time or other.
Christina Hendricks really brought red hair back into fashion with her feisty character in Mad Men. Emma Stone has also gathered a lot of attention for her lovely hair color. Miranda also wore lots of amazing short curly red hairstyles which got popular later among the hair lover community.
1. Thick and Wavy Retro 1960s Bob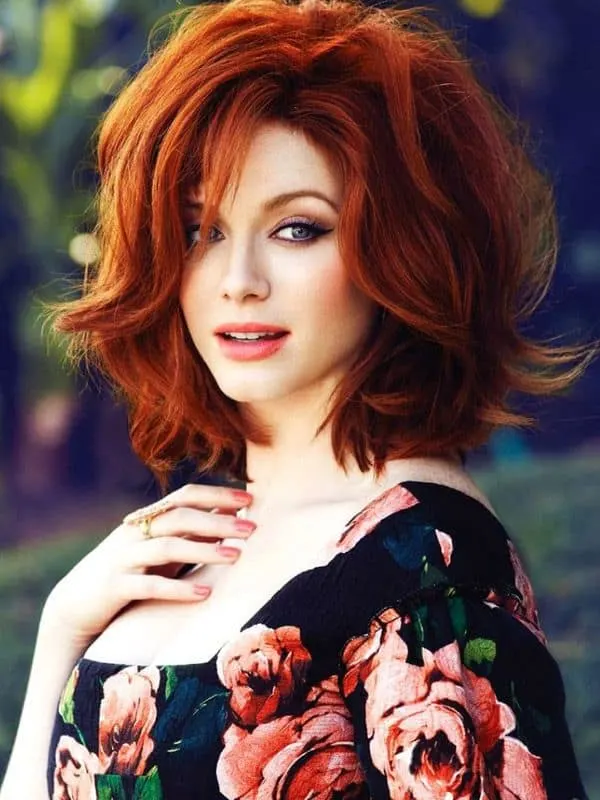 Get some retro glamour with a thick and wavy bob that is inspired by the 1960s. The waves help to add extra volume to your hairstyle.
Show Off With These Short Red Hairstyles
2. Curly And Frizzy Birds Nest Hairstyles
Embrace your frizziness with this amazingly fun and feisty bird's nest style. This is a big and bold style that will get you noticed in a heartbeat.
3. Curly Short Bob to Enhance the Cheekbones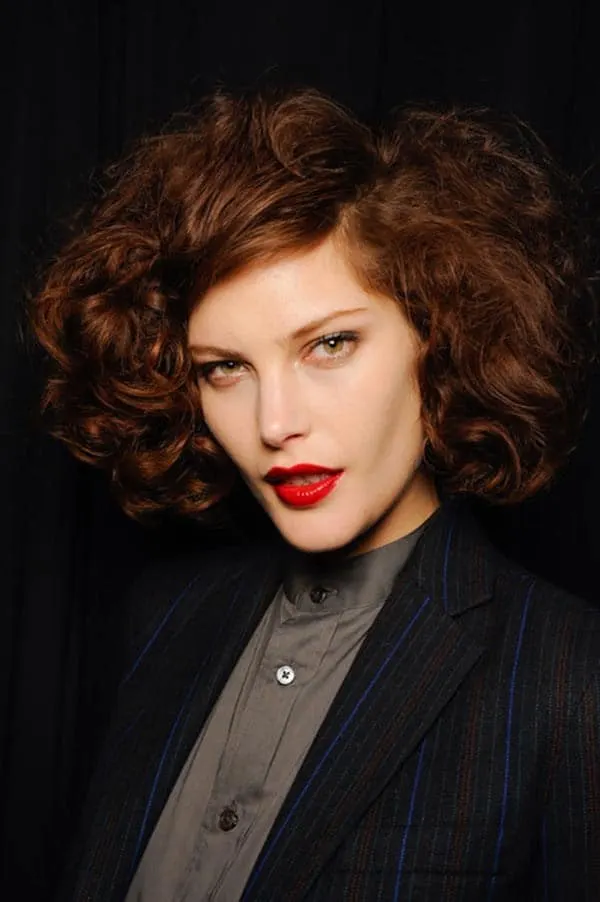 A short bob is a great way to enhance your cheekbones. Cutting your style so that it is shorter than chin length will automatically draw the eye straight to your cheekbones.
4. Glamorous Red Carpet Party Style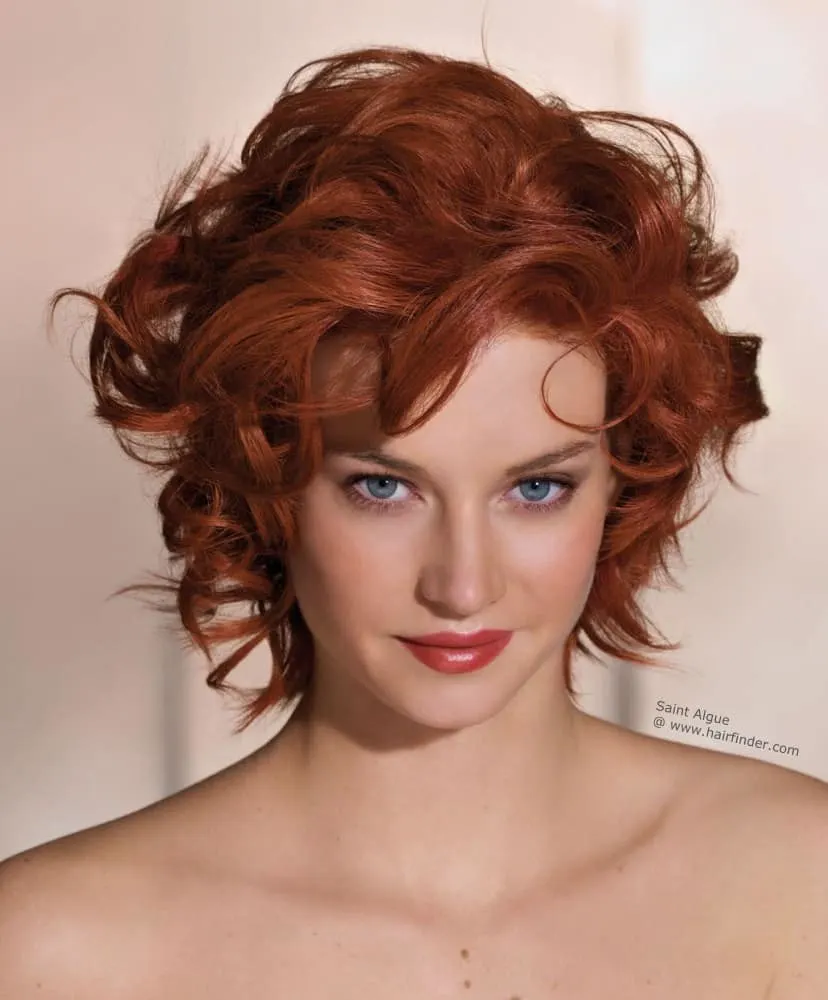 Big bold curls instantly help to create a glamorous red carpet style. Use shorter hairstyles to help to draw attention to your favorite features, like your lips or your eyes. You may like these layered curly hairstyles too.
5. Perfect Large Curls for Short Hair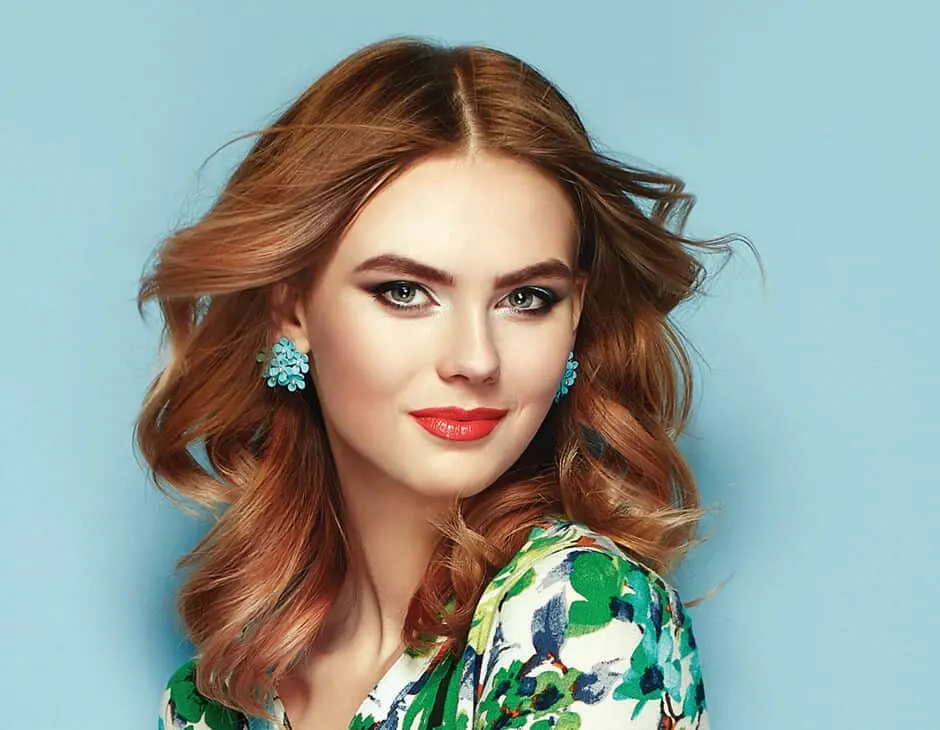 Big curls that roll away from the face can help to make you look more open and friendly. Large curls always look glamorous as part of a short hairstyle.
6. Asymmetrical Firey Hairstyle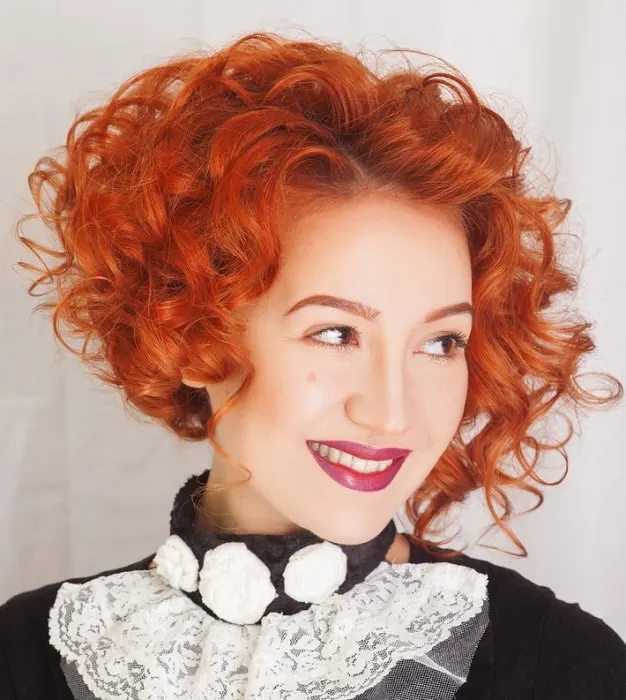 A short curly red pixie bob hairstyle will gorgeously suit your fair skin. Keep it asymmetrical and opt for a middle part. Give your roots a boost to create more volume.
7. Dark Red Curly Mohawk
If you're going for a short curly hairstyle, a dark red color will give a better definition to your coils. This manly haircut with a razored line design and a high top is perfect for women with an attitude that love to stand out.
8. Diva Burgundy Curls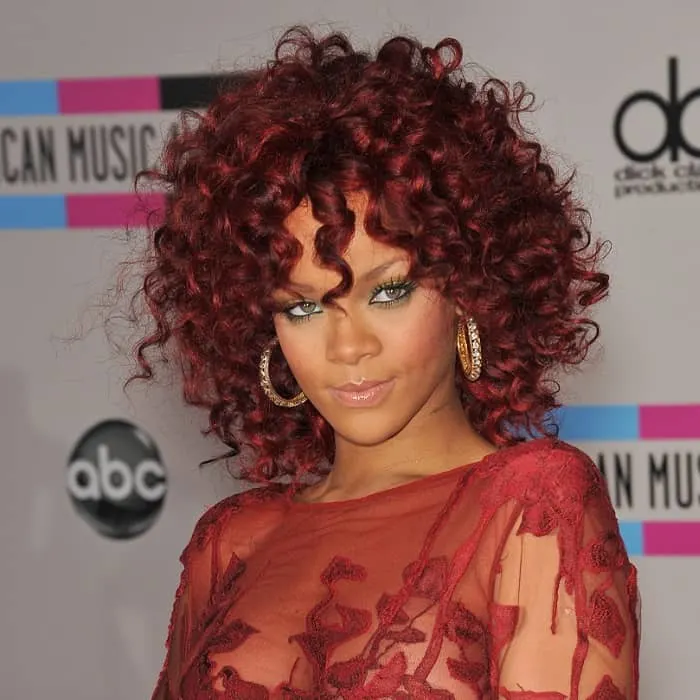 When Rihanna appeared for the first time with short curly red hair, all women went wild and loved how this fierce color suits her. And let's face it, her ringlets look absolutely perfect and that dark red color really compliments her stunning green eyes.
9. Fierce Red Coarse Hairstyle
While most women are afraid to let their coarse hair free, this short red afro hairstyle will say a lot of things about your personality. First of all, it will gorgeously match your black skin and, will show off how fierce you are.
10. Dark Copper Hairstyle with Bangs
When you are searching for a short curly red hairstyle, bangs can play an essential part in face-framing your traits. Opt for a dark copper shade and don't neglect your eyebrows! They need to have a perfect shape and should be in the same color as your ringlets.
11. Short Curly hair with Finger Waves
Short red natural curly hair will certainly look stunning if, on one side of the head, you will create some finger waves. Use bobby pins, hair gel and start molding that hair into waves.
12. Retro Curly Hairstyle with Scarf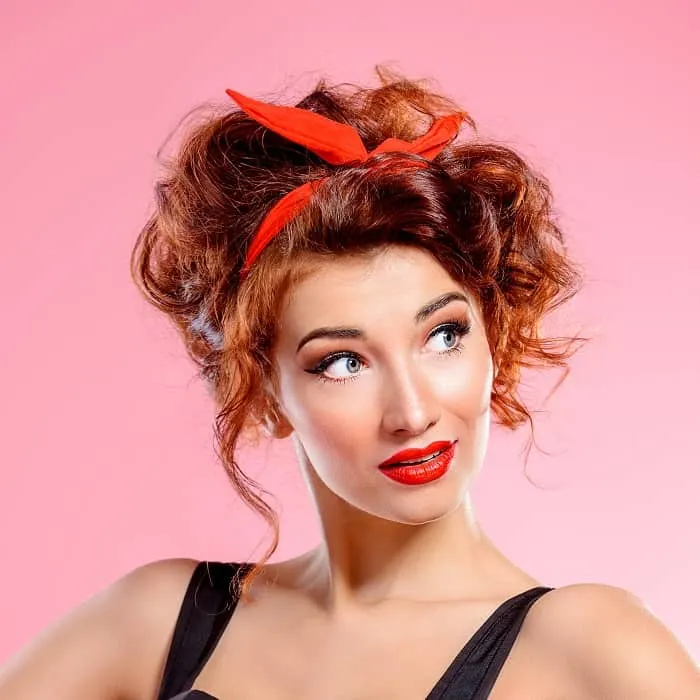 When you have curly hair, you don't need to worry about volume, and more about how you can style those ringlets to look good and not like you have a cuckoo's nest on your head. Use plenty of leave-in conditioners to make your locks easier to manage and wrap a scarf around your head.
Women all over the world want to recreate these hairstyles. If you are lucky enough to have short and curly red hair then you should be thankful for this.