The popularity of redheads is growing every year. So the time has come to experiment with light and dark red hair color. There are hundreds of different shades of red you can try.
However, choosing the best one for yourself is not easy. Such choice needs a very careful approach. If you think that red is not a color for everyone, you are wrong. The classic red shades might not be what you are looking for. But there is definitely a dark or light red hair color out there that will make you look fabulous.
When deciding between red hues, you need to consider your skin tone and the original color of your hair. Many women prefer dark shades since they look closer to nature. However, if done right, almost every color will look natural and amazing.
Popular Light & Dark Red Hair Color Shades to Shine
If you are hoping to invent something new, there is no reason to do it. Women have tried all the red hues before you were even born. So your best bet is to look at what they've done with their hair and choose the color you like best.
Don't forget one simple trick: If you are really in love with the color, you can disregard everyone's advice. You will feel more confident with your favorite color than with a shade someone else recommends you.
We have collected 55 different dark and light red hair color ideas to help you make the right choice. You can also browse hairstyles with red highlights.
1. Dark Mahogany Red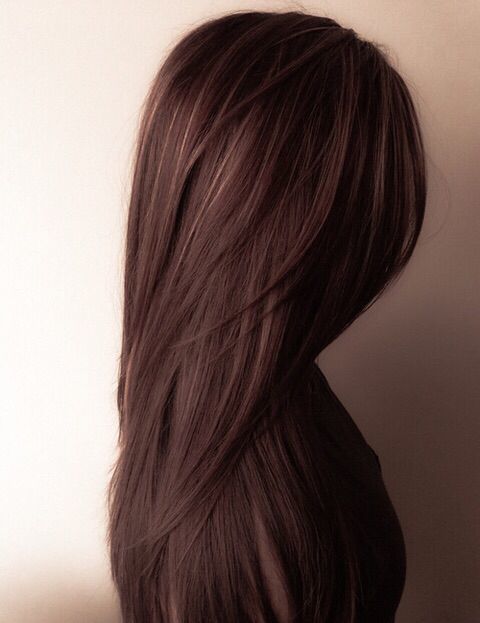 Mahogany is a dark red hair color & created for girls who are not ready to become outright redheads. This color is closer to brown but you can add it some zest with a few light highlights.
2. Cherry Brown Red
Cherry brown is lighter red hair shade for women with blue eyes when you need to get a subtle hue when it comes to dyeing dark hair. You can easily change your simple brown or auburn locks into cherry brown red tresses.
3. Bright burgundy
Bright burgundy is a shade that really makes you stand out of the crowd. However, it is hard to achieve, especially if your hair is dark. Go for this option if you are starting with light auburn locks.
Learn how to pick the right shade of Red Hair
Intense dark red hair colors are designed for girls who want to make a statement. Remember, that if you are going for really dark and really intense shades, the rest of your style should change accordingly. Get some cool chestnut hair color ideas here.
Auburn a light red hair color is rather popular among women nowadays. They are easy to create and brighten any image. If you have dark hair, this option might be a good idea for lightening it up.