Bob haircuts met their peak moment in the 60s when hairdresser Vidal Sasson revolutionized the cut with the A-line bob. Once stars and actresses started to fall in love with the '60s bob cuts and chopped their locks, bob haircuts began their ascension.
However, even if A-line bobs are the trendiest haircuts from the 60s, there are other trims that competed in popularity. These are flipped-out short haircuts combined with beehives, curtain bangs, or graduated trims.
60s-Inspired Bob Haircuts for a Retro Flair
If you love retro looks and you have a suitable wardrobe to match, check out these examples and get one of these 60s bob haircuts!
1. Side Part
Ideal for thick hair, this bob hairstyle has a side part and layered ends that give your strands a stacked effect.
Women with green or blue eyes who also have a fair skin tone will look impressive with this cut, especially if they dye their locks in a dark red hair shade.
2. Bob with Curtain Bangs
60s bob haircuts have that sweet romantic vibe that can be easily achieved with a little bit of styling.
All you have to do is get bangs that are longer in the corners of the forehead. You will part them in the middle and style the ends with a rotative brush, to get that natural curve.
3. Bob For Fine Hair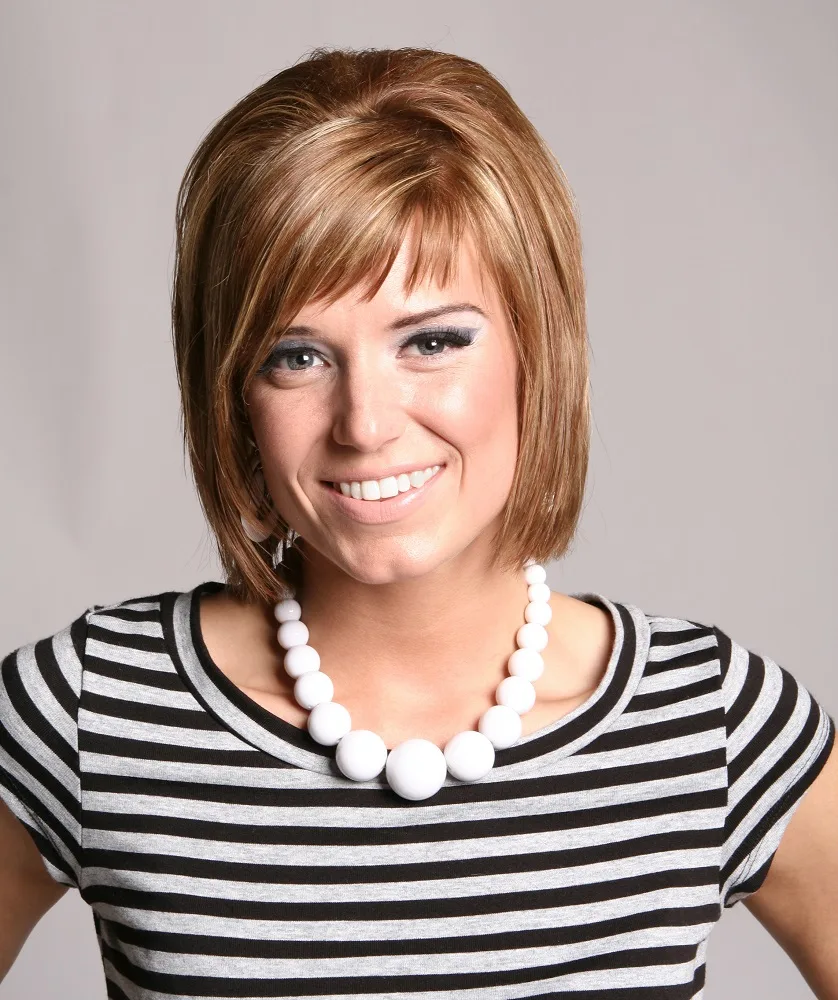 Fine or thin hair will benefit most from this blunt cut, as it gives your hair more thickness. Go for bangs you will style to the side and taper the crown. Arrange that hair to the back to create a small beehive.
4. Deep Red
If you are planning to join the redheads' team, then you must know that this hair color is very demanding, as it tends to fade away quickly.
You will need regular touch-ups and to change your hair routine, using masks, shampoos, and conditioners for red hair.
5. Flipped Out Short Bob
Nothing yells the 60s like this bob haircut with flipped-out ends, short rounded bangs, and a small beehive.
Style those ends with a thick curling wand and use hair spray to maintain their shape for the entire day.
6. Curtain Bangs with Stacked Layers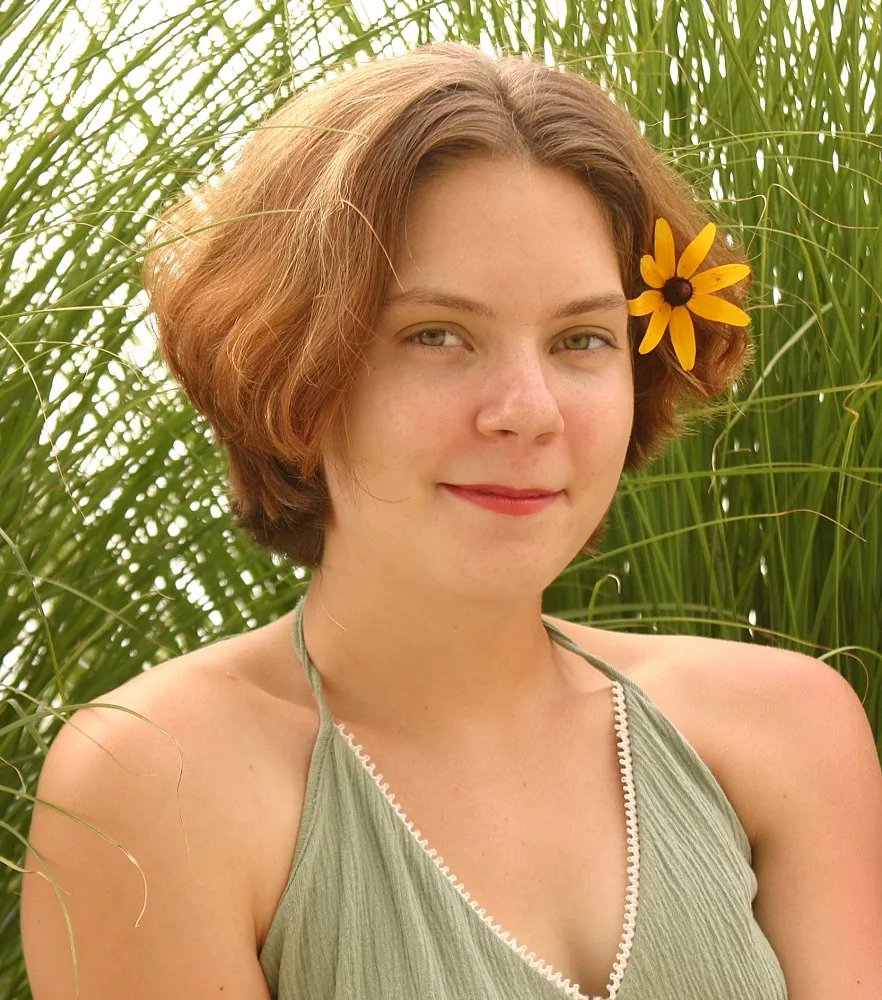 In 2023, fashion and hairstyles are bringing back retro looks like this curtain bob with stacked back layers.
The haircut is perfect for women of all ages, especially for teens. Remember that you can play around and add a pop of color. Create blonde highlights and add a copper touch.
7. Half Up, Half Down with Bangs
If you want to reveal your face, you can easily style a half up half down hairstyle. Go for a medium bob haircut with bangs. Style them with a rotative round brush to achieve volume and that curvy aspect.
You can also add a few red highlights to upgrade your look. Pin the crown hair in the back and create a bump for a lifted effect.
8. Feathered Lob
If you have blue eyes and a heart-shaped face, you should definitely choose a lob haircut. Go for a soft sombre, with platinum blonde tips and asymmetrical bangs.
If you don't want to look washed off, you should focus your makeup on the eyes and lips.
9. Vidal Sasson Haircut
Vidal Sasson managed to change the way we see and wear bob haircuts. His signature hairstyle focuses on creating angles and working with each person's bone structure.
The hairstyle is built with crown hair styled to one side and with a blunt cut that has a small curvature.
10. Graduated Bob with Front Lowlights
This 60s bob haircut is all about the crown volume which is built with stacked layers that beautifully fall one over the other.
In front, the haircut featured asymmetrical bangs with longer temple hair. To spice things up, you might want to try some brown lowlights on a platinum blonde base color.
11. 60s Curly Bob
The '60s curly bob is still trendy. To ensure you correctly cut your curly hair, you must trim the curl at the curvature. As a woman with an oval face, this look will flatter your chin line.
Go for bangs and part them slightly on one side. Use a curl mousse to emphasize their texture.
12. Side Volume with Bangs
In this case, layers are being styled on the sides, to give the bob more volume and roundness.
Bangs are thick and spread on the forehead. The color is a dark violet shade that compliments all women with a fair skin tone who want great facial contour.
13. Flipped Out Layered Bob
Romantic and nonchalant, this layered bob with bangs swiped to the side can be easily styled with curved spikes for the ends.
It gives a summerish vibe and creates volume for the top, without neglecting the lover part of the cut.
14. Twisted Ends
Flipped-out ends were quite a deal back in the 60s. Women used to also create a great volume for these tips, however, the hairstyle is now adapted to modern days.
The top is now slightly slick and it goes so well with asymmetrical layered bangs.
15. Bob Wig for Black Women
If you don't feel like chopping your hair off or just want to see if a short bob haircut with bangs is a suitable hairstyle for you, then choose a wig.
Create tight braids like cornrows. These will keep your natural hair tamed and you'll be able to tuck it under the wig.
16. Highlighted Curls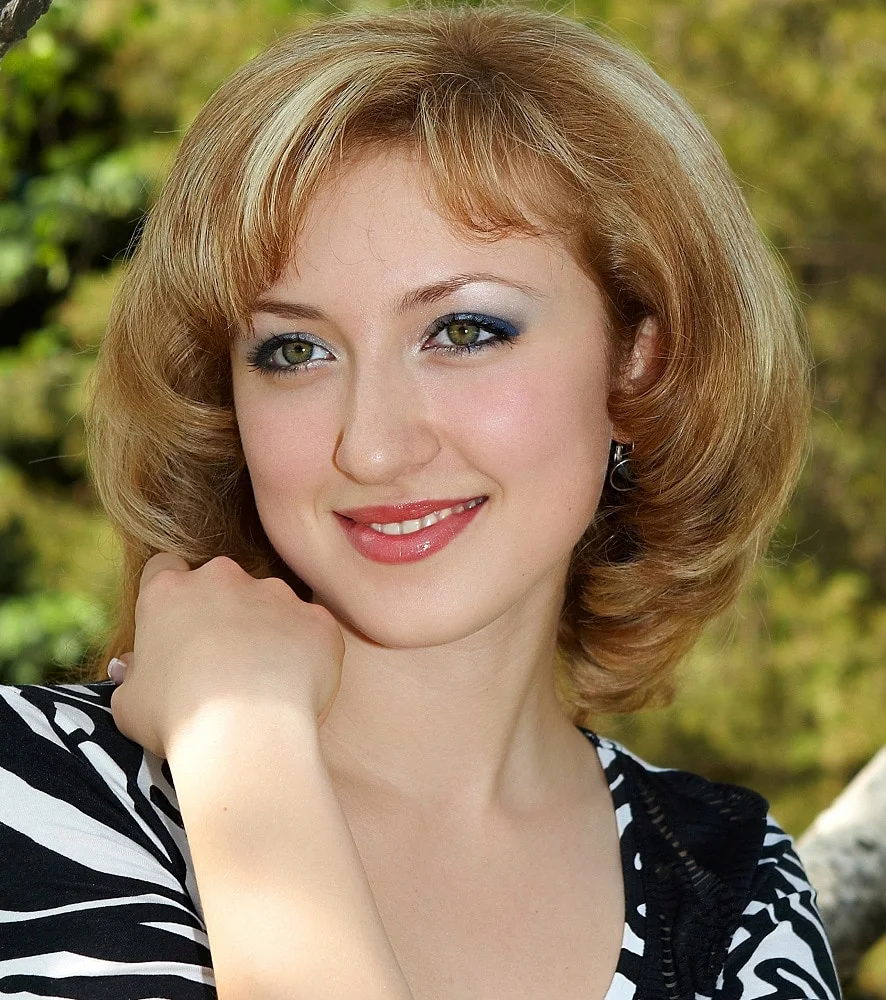 To gain this voluminous look, you will first need a bob haircut that is shorter in the front, and gains length in the back.
Pull off some blonde highlights on a caramel base color and use a styling wand or round brush to build your curls.
17. Wispy Bangs
Wispy bangs can be a great asset for your elegant bob haircut. To replicate this hairstyle you will need to curve the ends inwards and taper the top for more height.
Carefully spread your fringe on the forehead to make sure it covers it.
18. Parisian Bob
This look is chic and cute and reminds you of your latest trip to Paris. Go for a medium bob haircut and a warm sombre with dark blonde nuances for the roots.
Opt for bangs that cover your eyebrows and style them to the side. Give your hairstyle more volume by twisting the ends.
19. Red Jaw Length Bob
Redheads are always attention grabbers and if you want to change teams, then you must also try a new matching haircut.
Go for a medium bob with asymmetrical bangs that reveal your eyebrows, making your eyes pop.
20. Beehive Bob
Bobs and beehives were the real deal back in the 60s and the trend seems to become more popular again, day by day.
It features flipped-out tips, side bangs, and a headband with a bow accessory that completes the look.
60s bob haircuts made us all fall in love with this hairstyle. And who can forget Marilyn Monroe's memorable curly cut that inspired women out there to wear their loops with pride? So, if you're feeling confident, grab some scissors or book an appointment with your fav hair salon and get a new stylish look!