The crochet method is one of the many ways to put braids or extensions in your hair. Crochet extensions are very versatile and offer plenty of styles to choose from. Various types of crochet hair are available in the market. Each type offers a unique style, texture, and look.
In this guide, we will introduce you to various types of crochet hair to help you make the right protective hairstyle. Get ready to transform your look with these stunning options!
What Is Crochet Hair?
Crochet hair, also known as crochet braids, is a popular protective hairstyle that involves braiding your natural hair into cornrows and attaching extensions using a crochet needle.
Crochet hair has a few names. It's also known as latch hook braiding or crochet braiding. It's a hairstyle method that helps create length and protect natural hair.
Professionals will use crochet hooks to apply the hair to cornrow hair. It can add different textures, lengths, and colors without damaging someone's natural hair. Getting a crochet hair type allows you to achieve a braided look in half the time of traditional braids!
Are Crochet and Weave the Same Thing?
Crochet and weaving are similar, but they're not the same. Besides texture, one thing that sets crochet and weaves apart is how stylists add them to your hair. Hair stylists will apply crochet hair with a hook onto loose hair with a crochet needle and pull it into a cornrow before tying it.
Weaves can be installed in a few ways, but never with a crochet needle. Professionals can use a needle and thread, glue, and other methods.
Crochet hair types are a beautiful and protective style when embracing your natural hair. There are a lot of choices when it comes to getting crochet hair from the type, style, length, and color. Regardless of which you choose, you'll have stunning hair that can last for weeks with proper care.
Types of Crochet Hair
You have to choose between several types of crochet hair if you're considering getting one. Here are ten of the most popular types of crochet hair.
1. Straight Crochet
Straight crochet hair is a crochet hair type for those who prefer a sleek look or enjoy experimenting with different hairstyles. When straight crochet hair is installed, it'll fall neatly rather than forming a larger mass of curls on your head.
When you go with straight crochet hair, you can experiment with pulling it up into ponytails or buns or leaving it down. While straight crochet hair looks elegant and sleek, it's not for everyone, especially those who only want straight hair for a day.
2. Curly Crochet
Most people who get crochet hair go with curly crochet hair. It's prevalent because it's beautiful, and you can match the hair to your natural texture. You can choose something that fits your natural curl pattern or something entirely different.
Curly crochet hair helps add extra volume to your hair, and some even say it can help you look younger. These extensions are bouncy and voluminous. You can still try to wear it in ponytails and other styles, but we're confident you'll love curly crochet hair as is.
3. Wavy Crochet
Wavy is an excellent compromise if you can't decide between tight curls or straight crochet hair. The waves are much looser than the curls, allowing more movement. People love wavy crochet hair because it looks like you put a lot of effort into doing your hair when you don't.
This effortless crochet hair looks like you just walked out of the salon daily. You can do different hairstyles with wavy crochet hair, but the natural blowout look will probably be your favorite.
4. Synthetic Crochet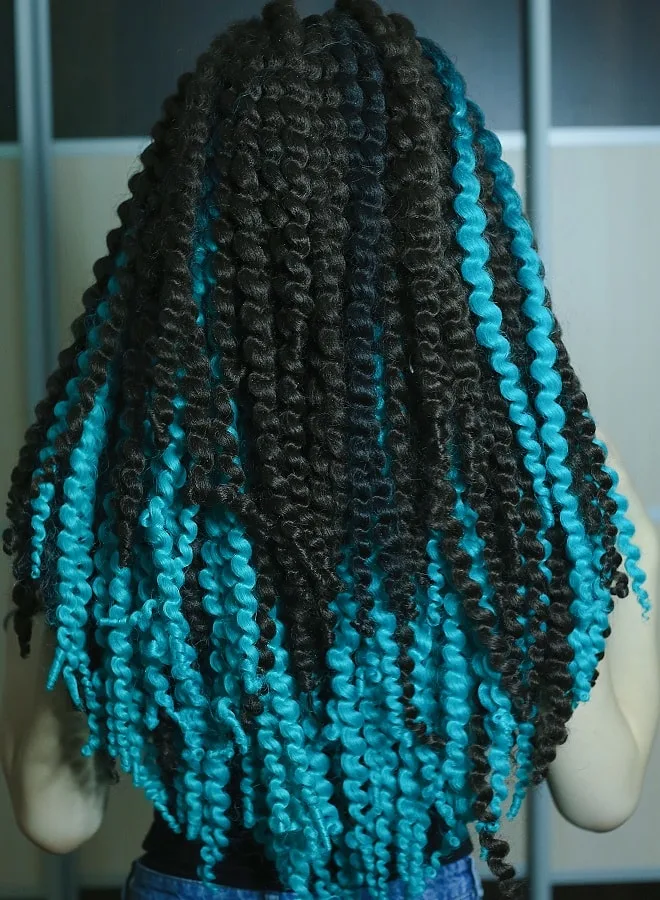 Choosing the style of your crochet hair is only half the battle. You can choose a natural or synthetic hair. Synthetic crochet hair is popular because it's more affordable and easier to style than natural hair. You'll need to be careful about using heat tools to style synthetic hair.
Another bonus about going with synthetic crochet hair is that you have many more options for colors and textures. The one downside to synthetic crochet hair is that it can dry out your scalp, so you'll need to ensure you utilize plenty of conditioners.
5. Natural
Natural crochet extensions are made with human hair. They tend to be preferable because you can style them like human hair rather than synthetic extensions. They are pricier than synthetic, but most people think they're worth it.
The best thing about natural crochet extensions is that you can style them however you want with your natural hair. You can put heat on them without worrying about them melting. One thing to know about natural crochet hair is that they don't tend to last as long as synthetic.
6. Single-Color
Crochet hair allows you to choose the color of your hair. One color is popular for those who work in corporate jobs or prefer a classic look. One-color crochet extensions come in all-natural shades and even vibrant options.
If you've wanted to experiment with new hair colors, getting one-color crochet extensions is a great option. You'll see how it looks with your eye color and skin tone.
7. Twists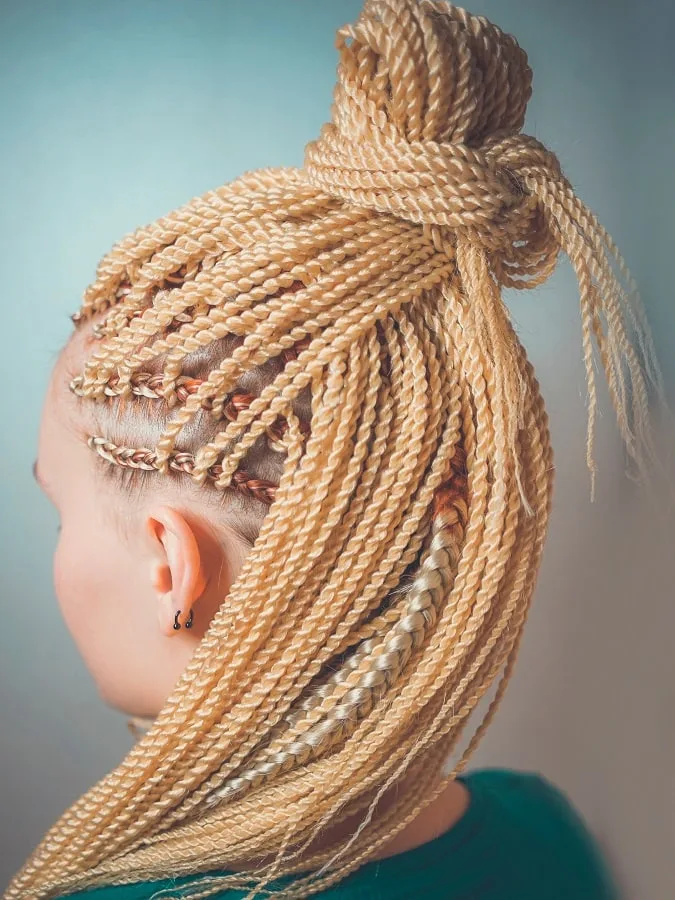 Twist crochet extensions are the perfect combination of straight and curly crochet hair. They blend the visual appeal of curly hair and the sleekness of straight. While they offer the visual appeal of curly hair, they're not as bouncy.
This crochet hair is perfect for updos and other exciting hairstyles. The best part is they come in various thicknesses and lengths.
8. Short Crochet
Getting short crochet hair is a great option when you want effortless crochet hair to maintain. Short crochet hair is usually only eight to ten inches long and offers your hair plenty of volumes.
Short crochet hair tends to feel thicker and comes in wavy or curly styles. They're beautiful and require minimal maintenance compared to longer extensions.
9. Long Crochet
If you're dreaming of long hair, getting long crochet extensions is the move. They offer more opportunities to try hairstyles. They come in different colors; you can wear them down or up, and they have different textures.
One thing to think about if you're interested in long crochet hair is that it can be more challenging to maintain than shorter options. Most long extensions are over ten inches, but if you want something extra long, 20 inches is a common choice.
10. Multicolored Crochet
For those looking for some fun, multicolored crochet hair is perfect. You can get ombre extensions, regular highlights, or even colored tips, depending on your preference.
Multicolored crochet extensions come in natural hues and vibrant shades that make a statement.
FAQs
How long does crochet hair last?
With proper care, your crochet hair type can last up to eight weeks before you need to make a touch-up appointment.
How much is crochet hair?
The cost depends on how long your hair is and which crochet style you want, but generally, the cost of crochet hair is between $100 and $300.
Is crochet hair high-maintenance?
It depends on your definition of high maintenance, but since crochet hair can last up to eight weeks, most people would agree it's not high maintenance.
Do crochet hair help in hair growth?
Crochet hair is a protective style that can aid in hair growth. Since you're not over-washing or putting heat on it, it can help your natural hair grow faster and healthier.
Related Topics