Want a natural-looking, protective hairstyle for your black hair while still looking stylish? Crochet bob with braids is stunning and trending!
Bob crochet braids are the safe haven of hair for when you want to give your hair some time out. You can easily wear on a daily basis and still look fabulous. The spiraling curls channel your inner free spirit giving you a confident, happy look. However, many women find it difficult to style such a cut.
Bob Crochet Braids
Crochet hair usually involves linking synthetic hair extensions with natural hair using crochet needle type hair tools.
For African American women looking for that gorgeous fresh update to their hair but want something that will protect their natural locks, it's a great option, especially because there are many hair textures and the style can last up to six weeks. If you like being able to have the option of adding fun accessories to your hairstyle but also like the idea of a simple style, then a crochet bob is for you.
To help you out we have compiled 10 amazing bob crochet braid styles that you can't help falling in love with instantly. Give them a try to experience this unique style for yourself.
1. Crochet Faux Locs Bob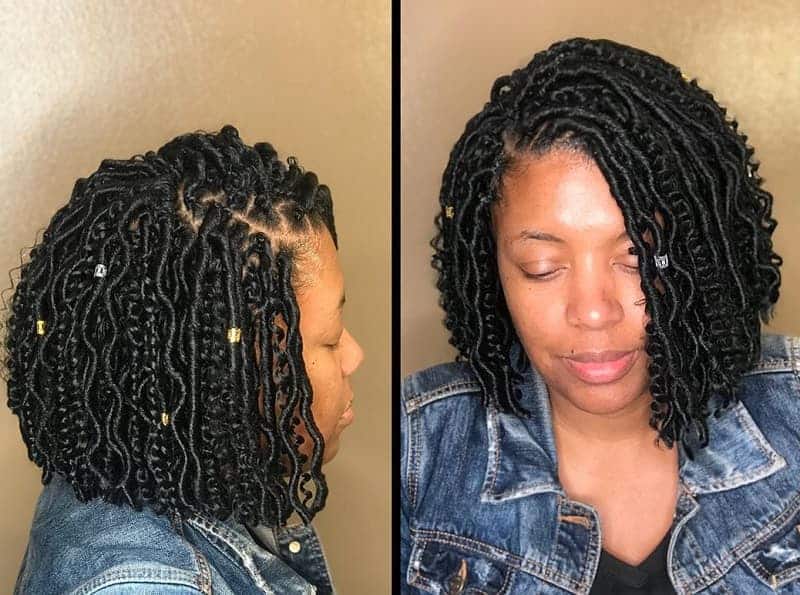 This bob hairstyle is a combination of natural curls and faux locs. Gold and silver beads interspersed add a little sparkle to the side part style.
2. Short Crochet Bob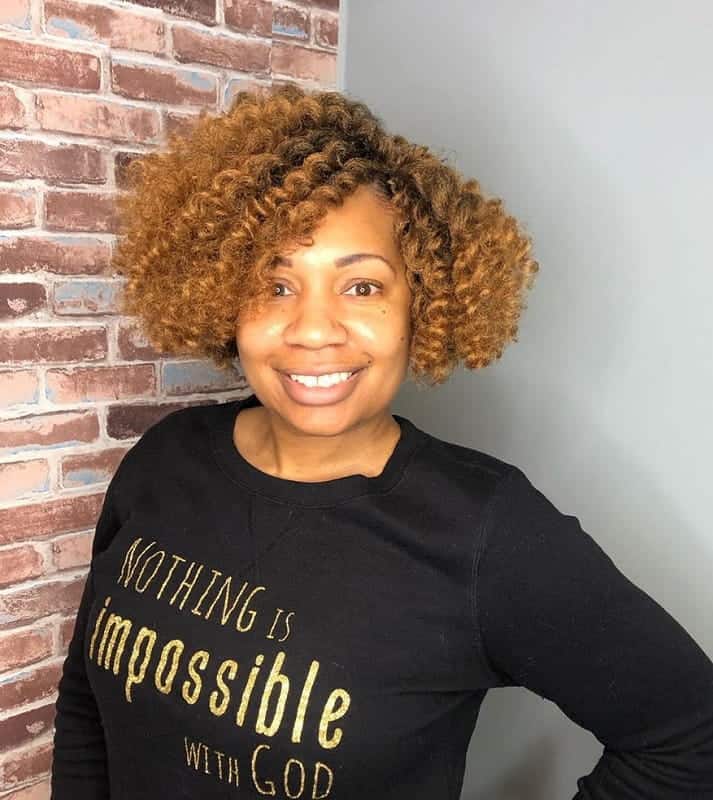 If your hair is thin, a crochet hairstyle can add a bit of thickness. This caramel-colored fluffy bob is just full of curls and the side part lines up right over the eye for a nice angle of dimension.
3. Crochet Box Braided Bob
Box braids with some curl is how we like to see bobs. Whether you have a professional job or something more laid back, this look is perfect and versatile for anything.
4. Curly Crochet Bob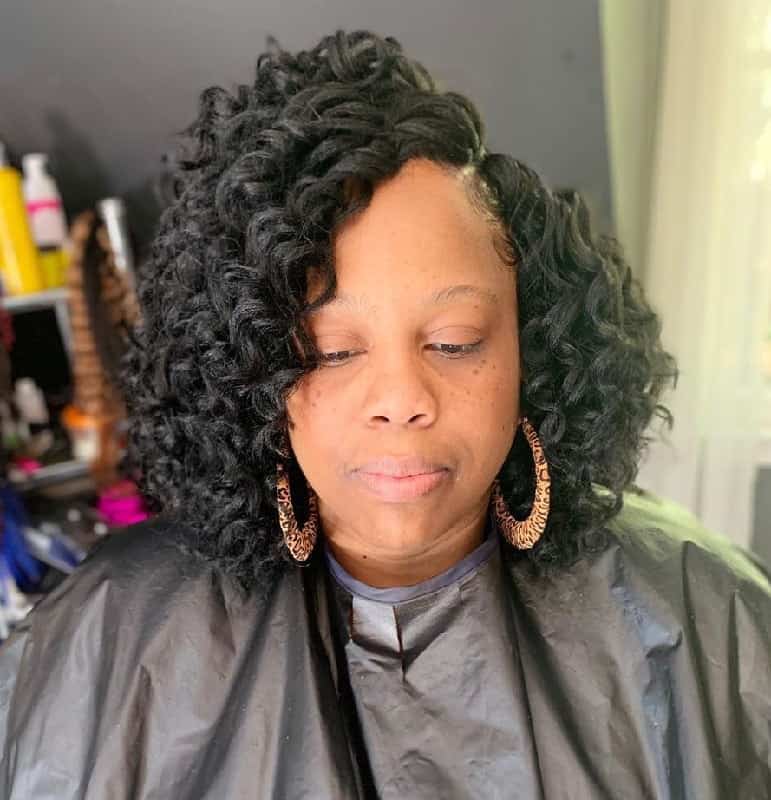 A curly crochet bob with height is always a favorite. While the curls might take a bit of prep, after you've given your locks a heavy part, the final look is date night ready and you'll feel glam to the bone.
5. Crochet Twist Bob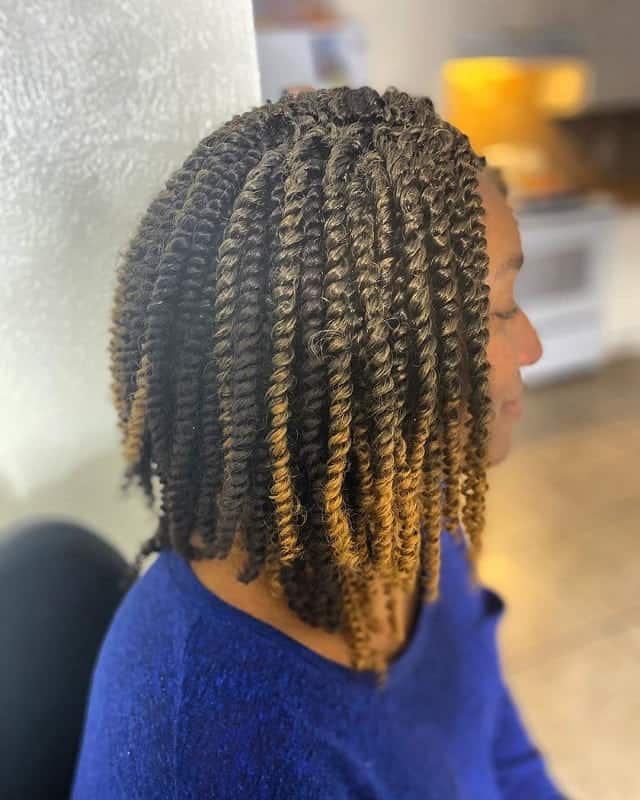 Golden highlights give a crochet twisted bob a warm glow. The uneven layers are a little boho and a lot relaxed but also completely easily dressed up or down for any occasion.
6. Asymmetrical Crochet Bob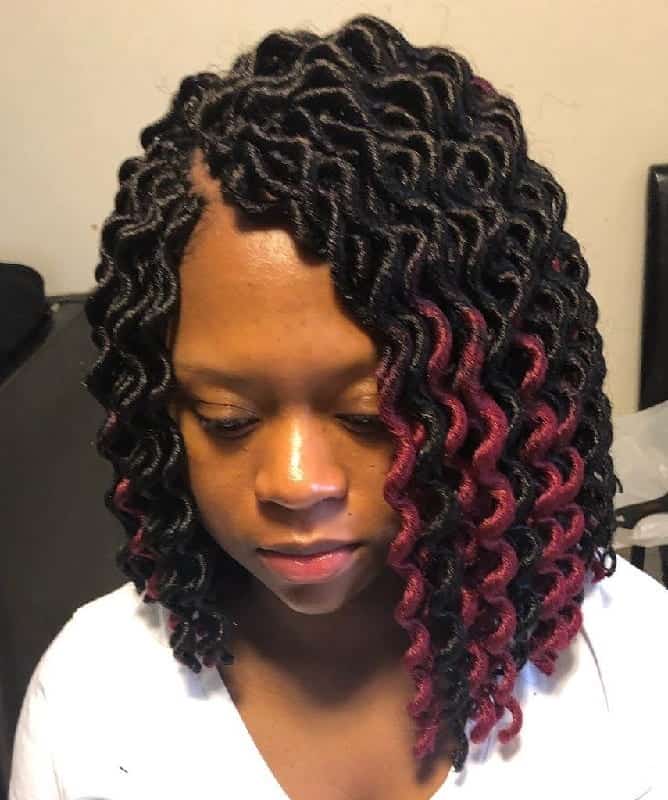 If you're new to color, try experimenting with a couple magenta highlights on a side parted asymmetrical bob. These gorgeous twists are rich with moisture so your hair will stay protected and shiny.
7. Crochet Bob with Bangs
Singer Jennifer Hudson once rocked this chic crochet bob with bangs. Short layers all over give much need shape to a thick hairstyle while shaggy bangs come past eyebrows and are a little flirty.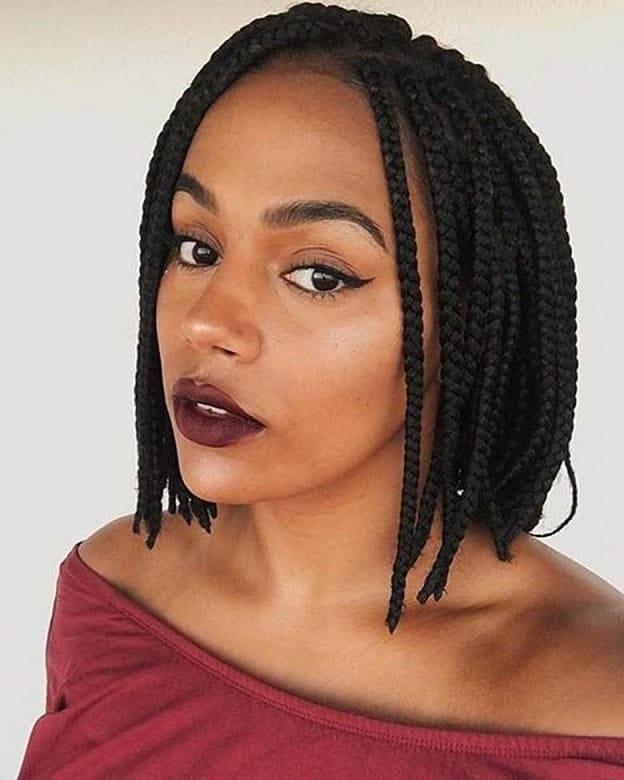 Channel the 90s vibes with this super unique crochet bob box braids style that is worth the time spent creating them. You can buy pre-made versions or you can invest some time into doing them yourself. Either way, rest assured, they will look amazing!
Ideal for: The style is a safe place to start if you like your hair neat and orderly. The sophisticated look keeps your hair in place while giving you an instantly new vibe. Perfect for the workplace as well as everyday wear, it is a no-nonsense style that I worth the time spent in creating it.
How to style: Start with freshly shampooed hair. Make tight braids, sectioning the hair, bit by bit. Remember to not let the braid lose as it will clash with the style. The 2-3 hours will be worth it!
2. Super Short Bob Crochet Braids
This curly crochet braids is a super cute look that will give you that summery vibe. The pretty curls interlaced with your own hair will give you that all-natural look as well as up your style game.
Ideal for: The look works for most women but is perfect for the diamond and triangle face cuts. If you don't like your hair all over the face, it is best to steer clear of this look.
How to style: Lace in your braids to create these micro crochet braids bob look. The woven braids give an all-natural look as they are interlaced finely into place. The style is easy to carry every day and will change your appearance instantly.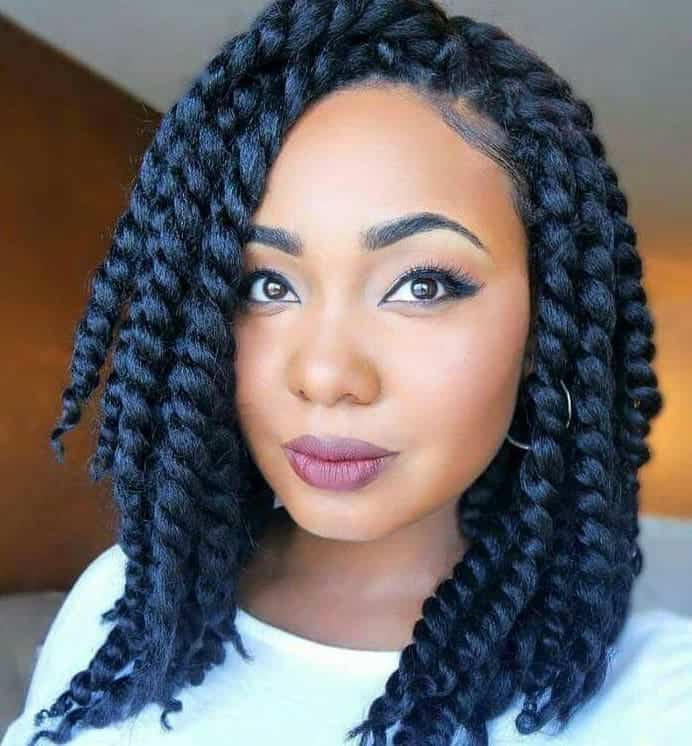 Fall in love with this modern bob crotchet braids hairstyle. The braid is a twist rather than the conventional three-way style. It gives off a futuristic vibe perfect for modern women.
Ideal for: The braid looks good with almost every face cut. It is unique, pretty and works for formal and informal settings too.
How to style: Crochet the braid in your hair at the very roots. Start the twist with your original hair and slowly transition to the crochet braid, continuing the spiral. The monotonous look is essential for this crochet bob braids style to work.
We know you're just dying to head to your hairstylist with this list of crochet bobs! How could you not be feeling inspired with as many options as you have – from bouncy shaggy curls and caramel twists to cropped bobs with colorful beaded accessories? Make room on your Instagram for all the new photos you'll be taking of your trendy new hairstyle!