Bob crochet braids are the safe haven of hair for when you want to give your hair some time out. It is a chic style that you can easily wear on a daily basis and still look fabulous. The spiraling curls channel your inner free spirit giving you a confident, happy look. However, many women find it difficult to style such a cut.
Best Bob Crochet Braids Styles
To help you out we have compiled 3 amazing bob crochet braid styles that you can't help falling in love with instantly. Give them a try to experience this unique style for yourself.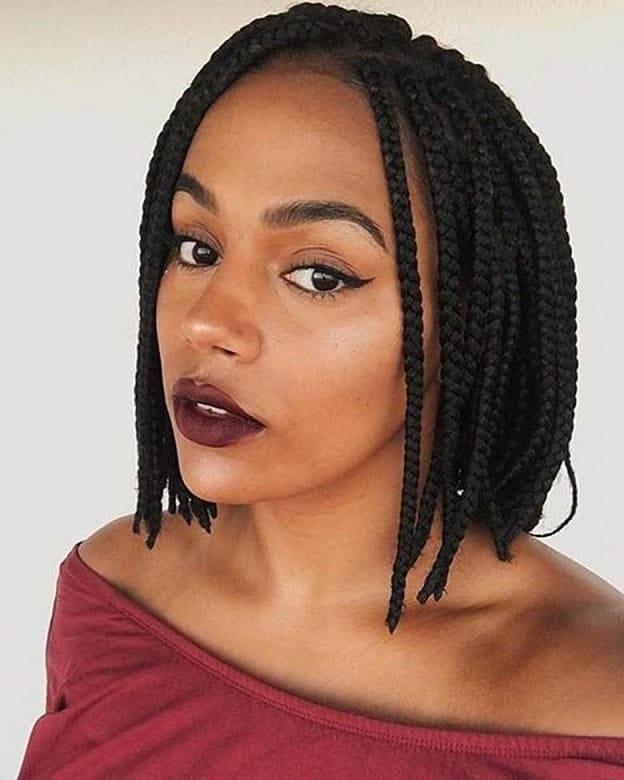 Channel the 90s vibes with this super unique crochet bob box braids style that is worth the time spent creating them. You can buy pre-made versions or you can invest some time into doing them yourself. Either way, rest assured, they will look amazing!
Ideal for: The style is a safe place to start if you like your hair neat and orderly. The sophisticated look keeps your hair in place while giving you an instantly new vibe. Perfect for the workplace as well as everyday wear, it is a no-nonsense style that I worth the time spent in creating it.
How to style: Start with freshly shampooed hair. Make tight braids, sectioning the hair, bit by bit. Remember to not let the braid lose as it will clash with the style. The 2-3 hours will be worth it!
2. Super Short Bob Crochet Braids
This crochet braids style for curly hair is a super cute look that will give you that summery vibe. The pretty curls interlaced with your own hair will give you that all-natural look as well as up your style game.
Ideal for: The look works for most women but is perfect for the diamond and triangle face cuts. If you don't like your hair all over the face, it is best to steer clear of this look.
How to style: Lace in your braids to create these micro crochet braids bob look. The woven braids give an all-natural look as they are interlaced finely into place. The style is easy to carry every day and will change your appearance instantly.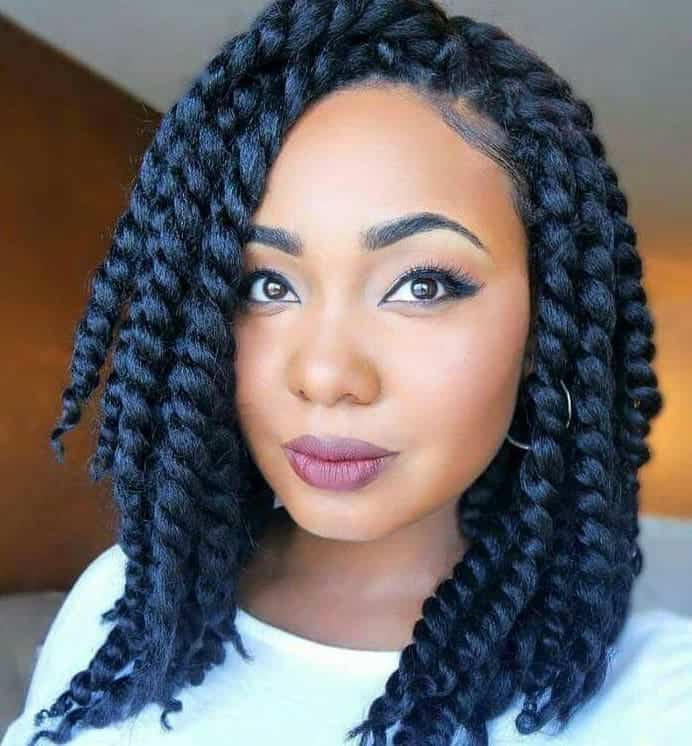 Fall in love with this modern bob crotchet braids hairstyle. The braid is a twist rather than the conventional three-way style. It gives off a futuristic vibe perfect for modern women.
Ideal for: The braid looks good with almost every face cut. It is unique, pretty and works for formal and informal settings too.
How to style: Crochet the braid in your hair at the very roots. Start the twist with your original hair and slowly transition to the crochet braid, continuing the spiral. The monotonous look is essential for this crochet bob braids style to work.
Of course, bob crochet braids can be a trying business, but that doesn't mean they aren't worth a try! On the contrary, these styles can uplift your personality and score points for your fashion sense. Give these styles a shot and we are sure, you will love them!