Younger boys from the 1920s used to wear short haircuts. Short in the back and in the front with or without bangs. Nothing special. However, some 1920's hairstyles are very interesting to look at and can give you a good idea of what you want to get done.
1920s Men's Hairstyles
Whether you are looking for an everyday hairstyle or getting ready for a masquerade, take a look at the below creative 1920s hairstyles for men.
1. Combed to the Side with Short Sides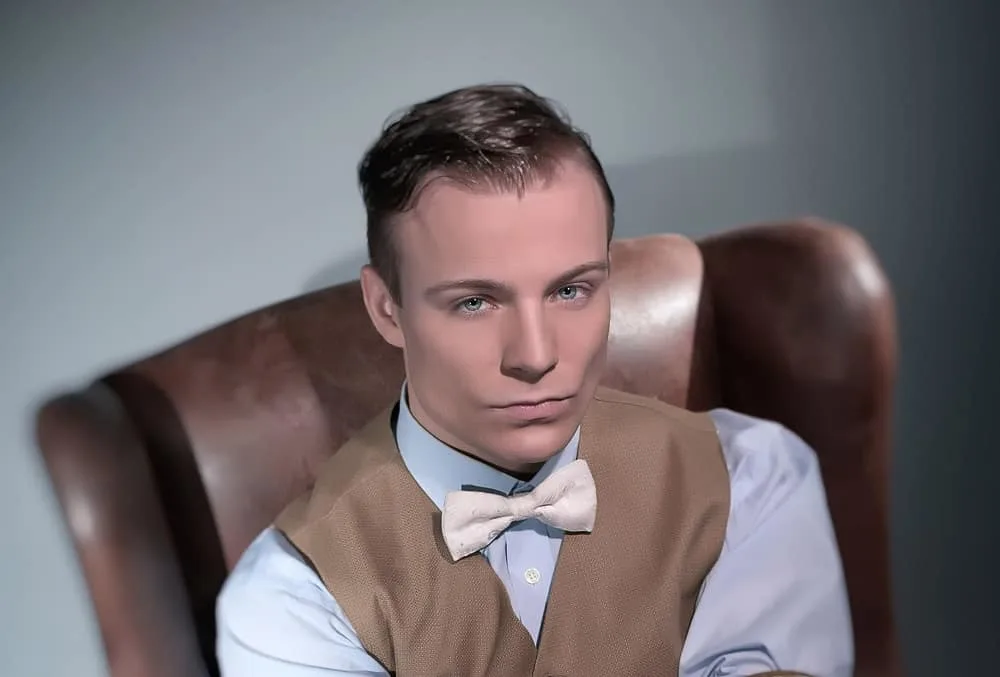 Even a men's 1920s hairstyle can be both dapper and fresh! A long top and short sides hairstyle can be neatened up by combing the hair just to one side. Work in a little product to maintain that polished look all day.
2. Textured Danny Zuko
Doesn't this hairstyle remind you of Danny Zuko's hot look in Grease? The key to this hot 1920s hairstyle is using short sides to emphasize the wavy texture up top. Use your fingers to pull a small piece of hair over the forehead. Famous TV show Peaky Blinders main character Thomas Shelby's haircut is similar to this style.
3. Thick Hair with Fedora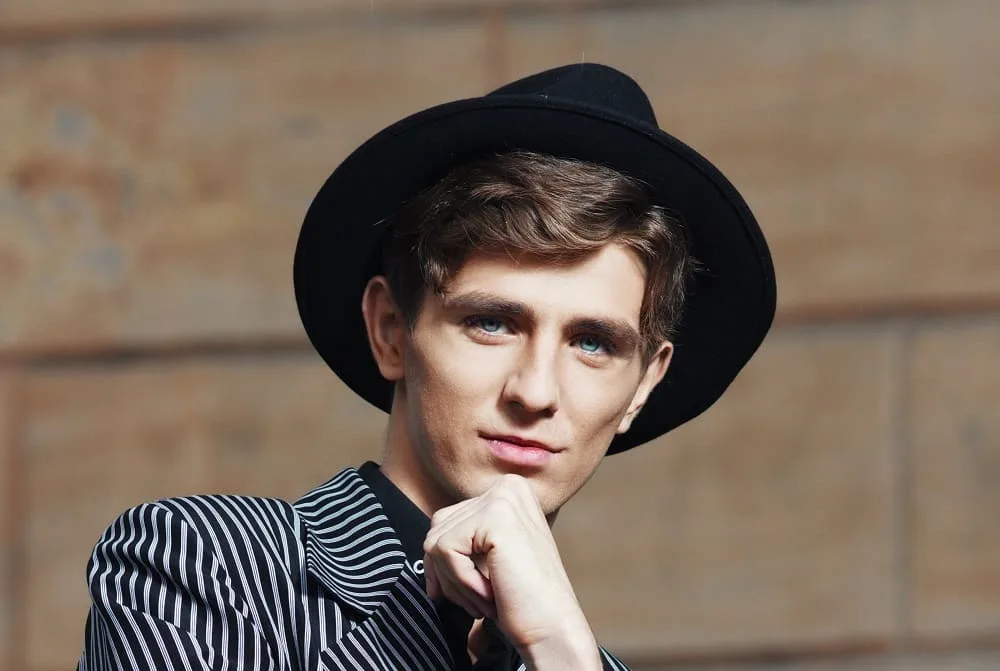 In the 1920s, men's hairstyles often featured a very dapper-looking hat. You can pull off the look by picking out your favorite fedora and topping off your short haircut with it. Tip it back just a little so we can still see some of your wavy hair.
4. Short Hair Parted in Middle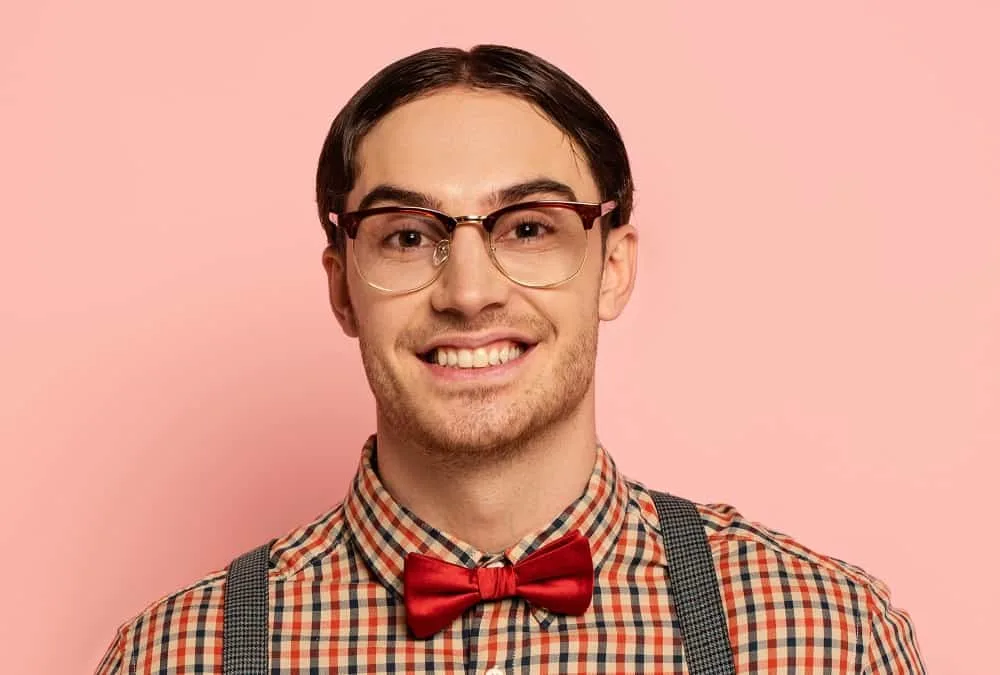 Looking for an easy way to give your current short haircut the 1920s vibe? Part it in the middle, then smooth down the sides with mousse or gel. To prevent a nerdy look, skip the bow tie!
5. Heavy Part for Wavy Hair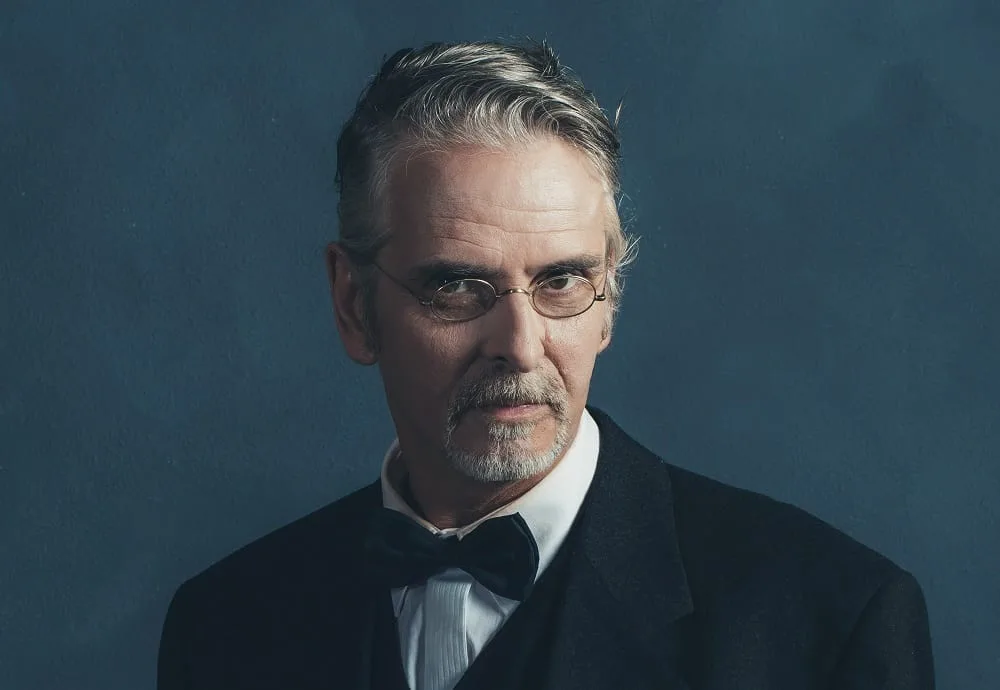 Older men with a little more length up top can look handsomely vintage in a 1920s hairstyle by combing in a heavy side part. Use a little product to smooth those waves down.
6. Pompadour
If you have thick hair, you need to do it justice with a handsome 1920s hairstyle! The pompadour has been a classic men's hairstyle since even the late 1890s. It will take a lot of product and time to get the look, but the result is worth it!
7. Messy Hair and Mustache
Are you already rocking a slim mustache? Then this messy haircut is for you! Get it by loading up your hair with product and using fingers to shape "messy" sections. You can comb a small bit of hair down near the forehead for a soft bang.
8. Wavy Hair with Hard Part
To bring your 1920s haircut into the 21st century, you can add a hard part. Not only will this update the look, but it will also nicely flatter your face shape and make hair easier to style in the mornings.
9. Smooth Curly Hair Combed to Side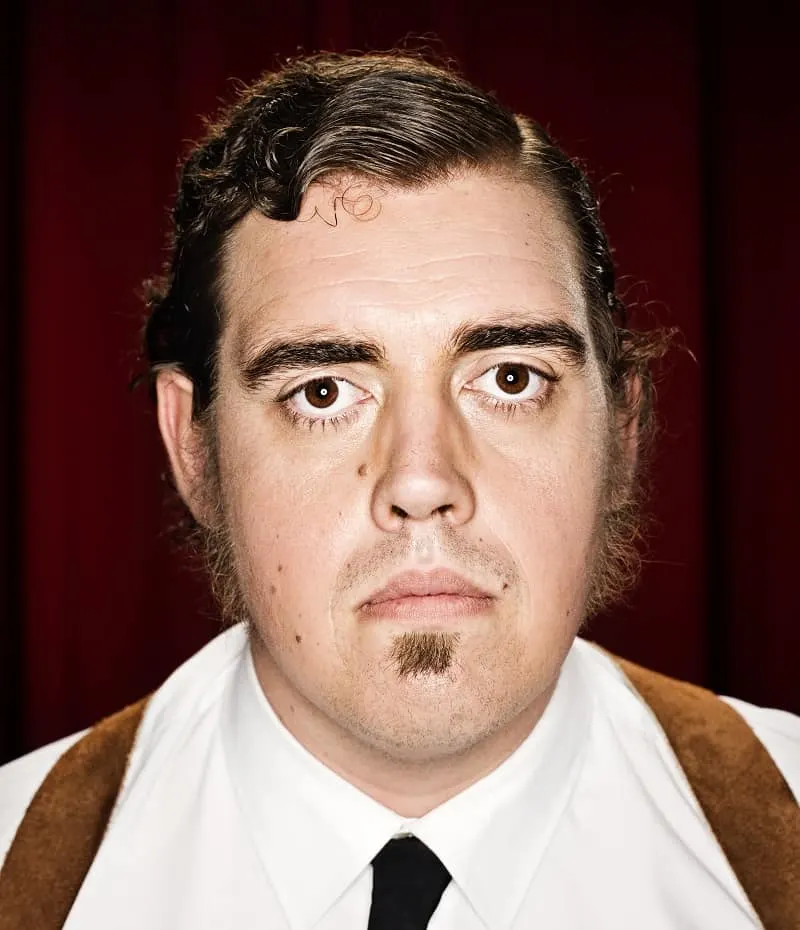 Do you have thin short hair with a little bit of curl or wave? Then this short vintage hairdo that features hair combed mostly to one side is definitely for you! The amount of product you'll need to smooth hair down varies depending on your hair's stubbornness, but the final look will be nothing but dapper!
10. The Executive
The Executive haircut is a 1920s style that was often seen on men who went into the office daily. A center or slightly off-center part separates thick wavy hair that is combed back. Avoid using too much product so your hair doesn't look plastered to your head.
11. High comb over
A simple comb over was considered stylish in 1920s. Men would ask their barbers to leave the hair long enough on top to comb it backwards. The sleek look was achieved by hair gel or pomade. A great style for a night out.
12 Hairstyles from 1940's That Rocked The World
12. Low comb over
In the 1920s, comb overs were often used by men, who wanted to hide the receding hairline. So, it was a classic choice for older men. A low comb overlooked natural and was quite easy to style. Some gel was required to keep the hair in place.
13. Sleek and chic
This 20s hairstyle requires thick hair and a lot of hair gel. It was often used for going out. You would rarely see such a hairstyle on an office worker or a serious businessman. Nowadays this haircut will fit a man of any profession.
14. Neat side part
This neat hairstyle would have been considered very fashionable in the 1920s. Minimum hair cosmetics and a natural part would keep some heads turning at a retro high school dance. So, why not give it a try?
15. Lateral comb over
This type of a comb-over is a modern interpretation of the classic 1920s men's hairstyle. The hair on the sides is cut very short, while a textured mane is swept sideways. Altogether this makes a great modern look.
16. Undercut
Men's Undercuts were popular in the 1920s. They were worn by sailors and some military men. Usually, the top part was kept quite short, but there was comb over variations as well. The hair was mostly faded on the sides.
17. Ocean waves
This hairstyle from the 1920s was favored by black men. It was created by using a special hairbrush and a little hair gel. While this style might look pretty ordinary now, 90 years ago it was a real hit. Hair is cut really short (about 4 mm (0,15 inches) and styled with a hairbrush to create waves.
18. Sleek side-swept waves
Sleep side swept waves are created by making a lateral comb over. Then the hair is curled into neat waves by using a comb and hair gel. All Clark Gable fans considered this hairstyle a must-do. It will look fantastic on a modern man as well.
19. Classy 1920s Businessman Hairstyle
The businessmen in the 1920s didn't go for complicated movie star hairstyles and limited themselves to simple taper fades with slight comb overs. This style is easy to manage and doesn't require too much maintenance. It can become a great idea for any man nowadays.
20. Sleek and fashionable
Making a side part was a must for stylish men. Keeping the wild hair subdued by hair gel was not easy, but men were ready to do it. This easy to do hairstyle is great for any occasion since the hair looks very neat.
21. Taper fade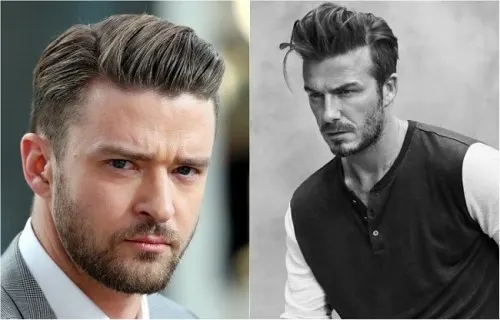 Taper fades have been rather popular in the 1920s and can be considered a classic men's hair cut of the 20th century. The sides are kept short, while the top part is left long enough for styling. If you want to keep to the classics, it is imperative not to do any side shaving. Otherwise, the style becomes modern.
22. Side part with a crest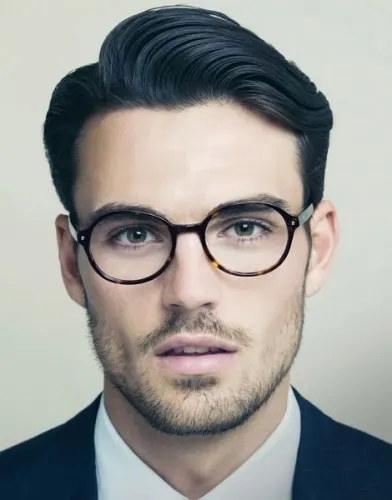 Making crests has been fun then and it is still fun now. This haircut is created by leaving enough hair on top to do some creative styling. The side part is made by a comb. The top part is side swept and elevated with the help of some hair gel.
23. Modern variations
This hairstyle would have found its niche in the 1920s. It is a bolder variation of the 1920's taper fade, which men wore on a regular basis. Some hair gel is required to keep the hair in place. Don't forget to brush it backwards.
24. Comb over with a voluminous beard
Facial hair was also quite popular in the 1920s. While the working class appreciate short beards or opted for clean shaving, bohemian society went farther to grow outrageous unkempt beards. Nowadays such beard would make you look more like a rebel, so make your choice.
25. Another classical style
This 1920's hairstyle was considered classical back then and is still widely used. A taper fade with a side-swept top looks great on men with all face and hair types. The hairstyle is all-purpose. If you want it to look vintage, add more hair gel.
26. Natural
While hair products, such as gels and pomades, were quite popular in the 1920s, the natural hairstyles were still used quite often. Men, who didn't want to spend too much time caring for their hair, chose simple hairstyles, that required no maintenance.
27. Creative pompadours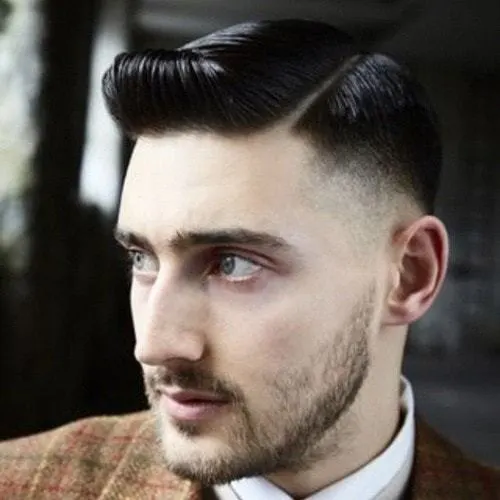 Small pompadours are a great choice for men with short hair and no wish to spend much time on it. This stylish look is easily achieved by some hair gel and a round brush. Don't forget the classical side part.
28. Short and neat
This short hairstyle looks great with no hair cosmetics. At first, the side part is created. Then both sides are carefully brushed to get a natural look. While no hair gel is needed, regular brushing is a must to keep the style neat.
29. Sleek wavy style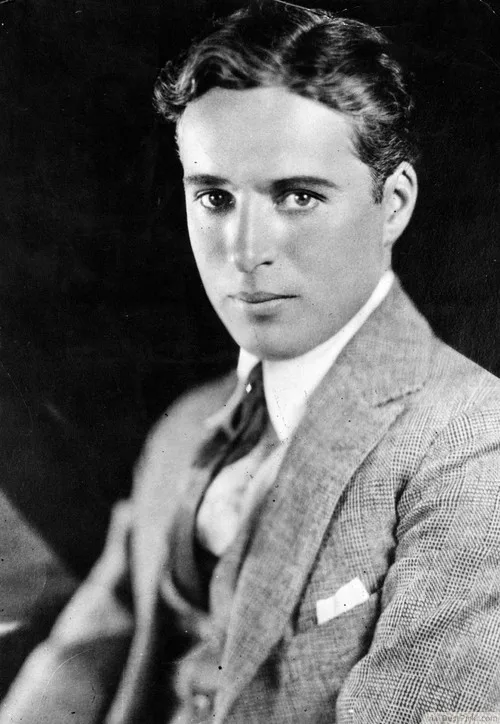 This hairstyle is great for men with wavy or curly hair. After the side part is created, the hair is smoothed by hair gel. The natural wave is allowed to stay and even to curl up at the ends. Another amazing 1920s hairstyle is ready!
30. Nothing extra
In the 1920's, young boys didn't experiment with hair care products, they went for natural looks. Take a look at this photo. The hair is neatly cut, without any creative tweaks. The bangs are side swept according to the classical side part.