Vintage hairstyle might not seem like a good idea at first but when it comes to what the 1940s have to offer, some men change their minds.
The 1940's hairstyles were influenced by many different factors, including the Depression, World War II, jazz and cinema's golden age. The middle century hairstyles already stopped being as sleek and tight as they were in the first half but didn't yet turn into wild and outrageous options of the second half.
Men of all ages will appreciate the 1940's hairstyles and their more modern variations. The 1940s marked the start of the high volume era. And while mohawks and high hair were still in the future, spikes and pompadour were making their way into the world of fashion.
1940s Men's Hairstyles
Getting a vintage haircut is not just interesting, it is always fun. All of us spent some time watching old movies and appreciating the way the 20th century's movie star looks. There is always something special about the air of the past. Many of these 1940's hairstyles made their way into the modern era.
Perhaps nowadays men don't use as many hair products, so their pompadours and spikes are a little messier. But the result is still wonderful. The 1940s brought us a great variety of interesting hairstyle options. Let's take a look at some of them.
1. James Dean Hairstyle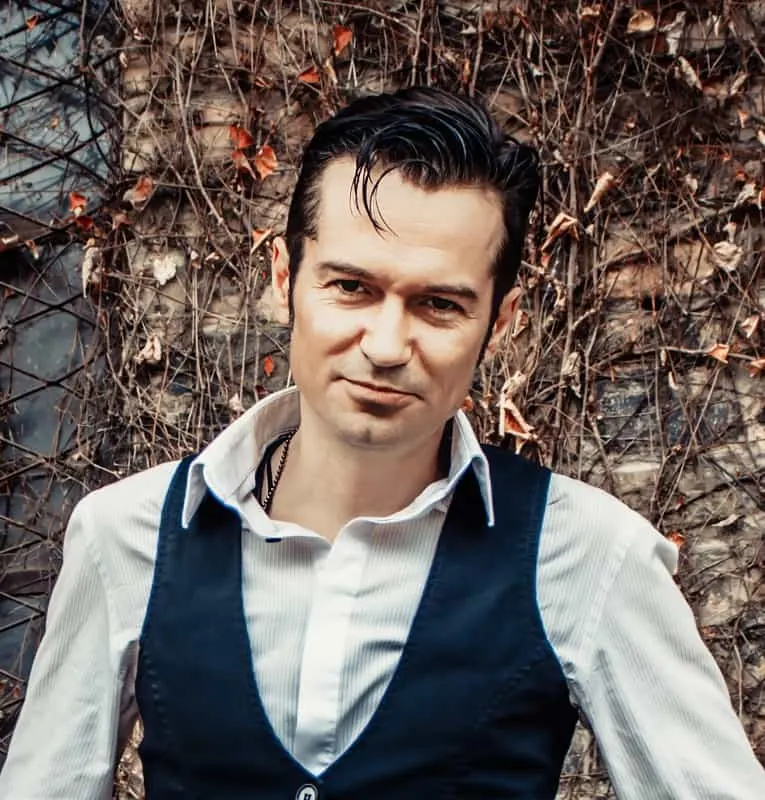 Back in the 40s, men's greaser hairstyles were highly popular. That sleek hair with a careless strand hanging on the forehead was highly appreciated, and you can also see men sporting this hairdo even in 2023.
2. Waved Quiff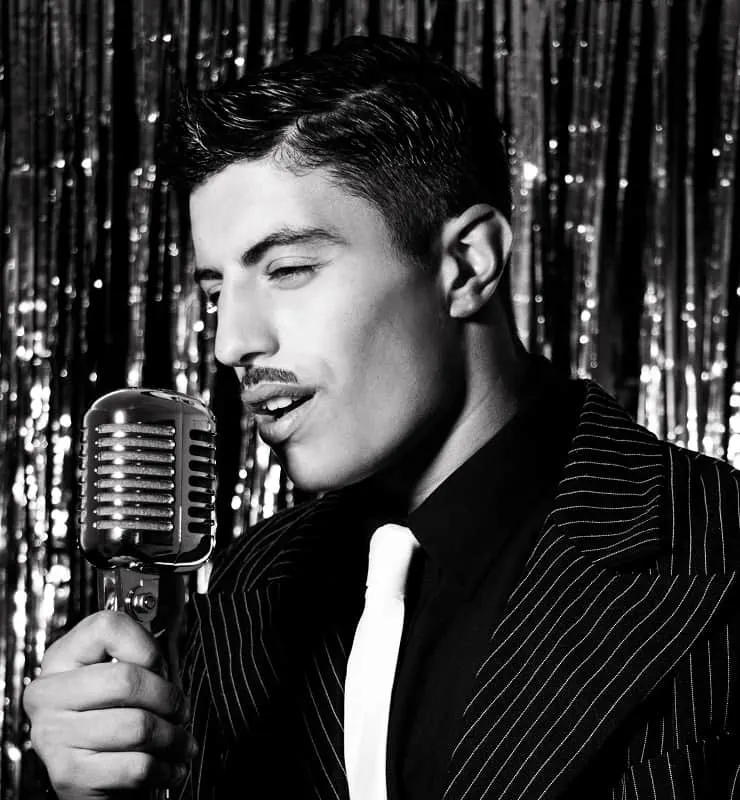 To recreate this awesome hairstyle, you need high-quality gel or wax. Make sure you abundantly use it to obtain that marvelous wet look. It will also fix your hairdo, and the hairstyle will last all day.
3. Slicked Back Hair for Older Men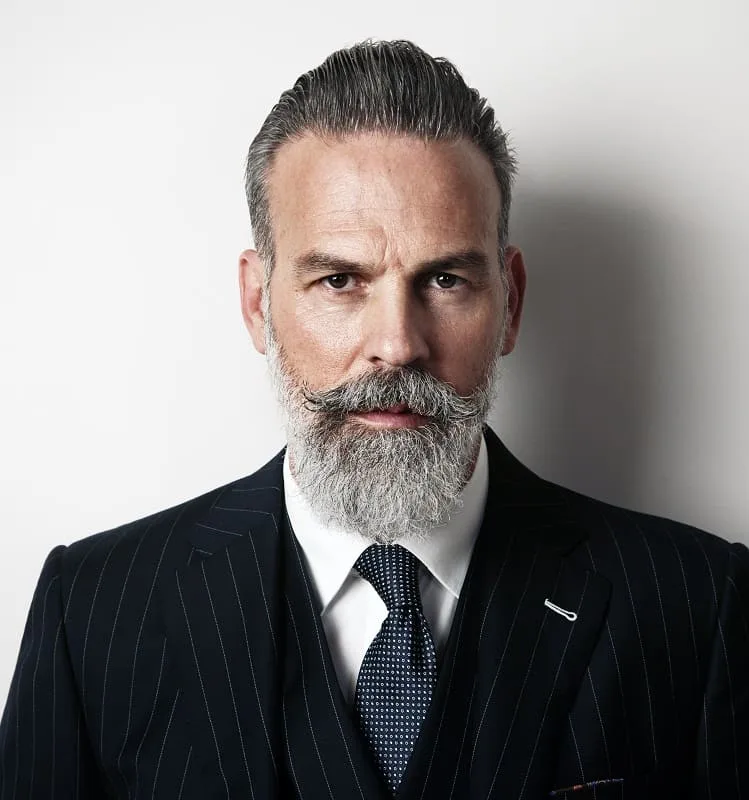 This 1940s slicked-back men's hairstyle is beautifully accompanied by a beard and a dense mustache with twisted tips. The whole look will work like a charm with a sharp suit or tuxedo.
4. Messy 1940 Hairstyle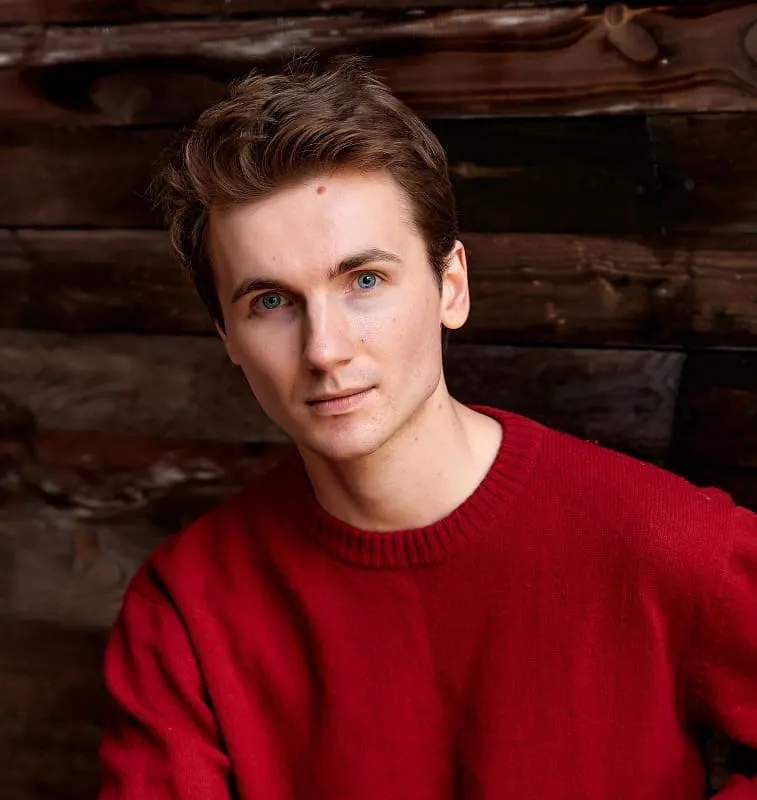 In 1940 men adored to wear messy hairstyles that look careless but at the same time, incredibly chick. The sides should be shortly trimmed while the top is up lifted and tousled slightly on one side.
5. High Top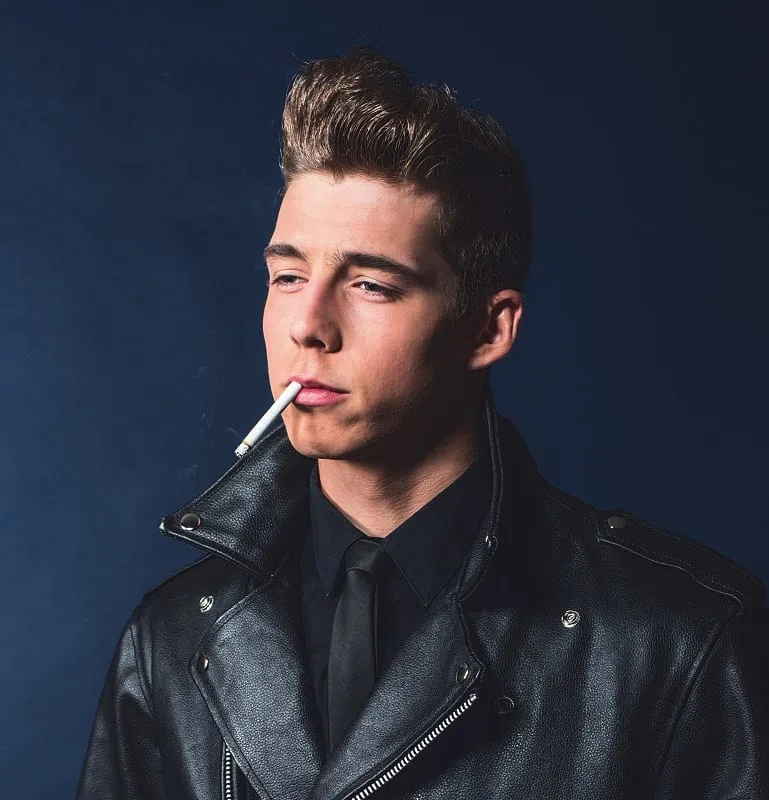 A 1940s rockabilly hairstyle is a perfect match for men who love to pull off a badass look. Lift the top and fix it with some gel and make sure you choose a vintage old-school leather jacket.
6. Haircut with Undercut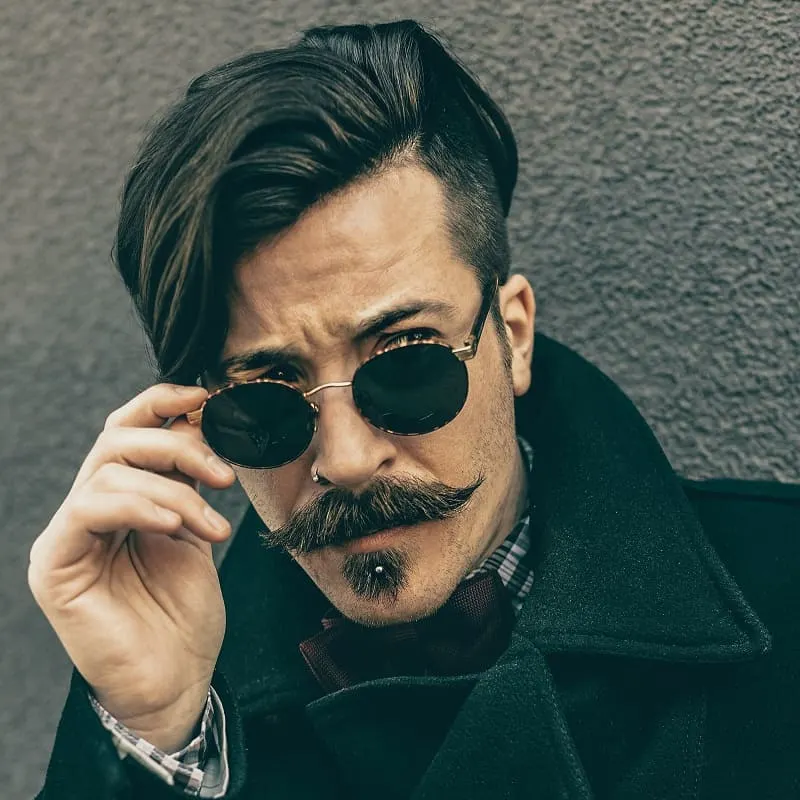 Maintain a long rich top and sport an undercut on one side. To catch a glimpse of 1940's glam, wear a mustache and a soul patch. A pair of rounded glasses are exactly what you're missing.
7. Blonde Waves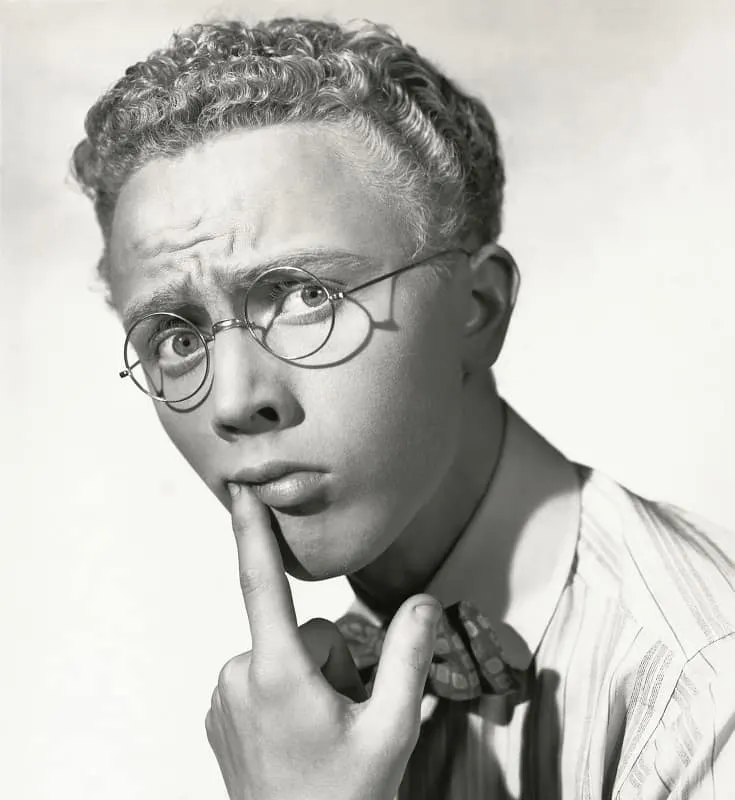 Such tight waves require a lot of work, but there's always a faster option that will require less effort. Getting a perm will save you a lot of time and you will be able to pull off this hairdo within minutes.
8. Sleek Side Part
A sleek side part will transform you into a fine gentleman. Lift your roots and style a short mustache if you want a retro touch. Building that small wave is the key in styling a 1940 inspired hairdo.
9. Messy Top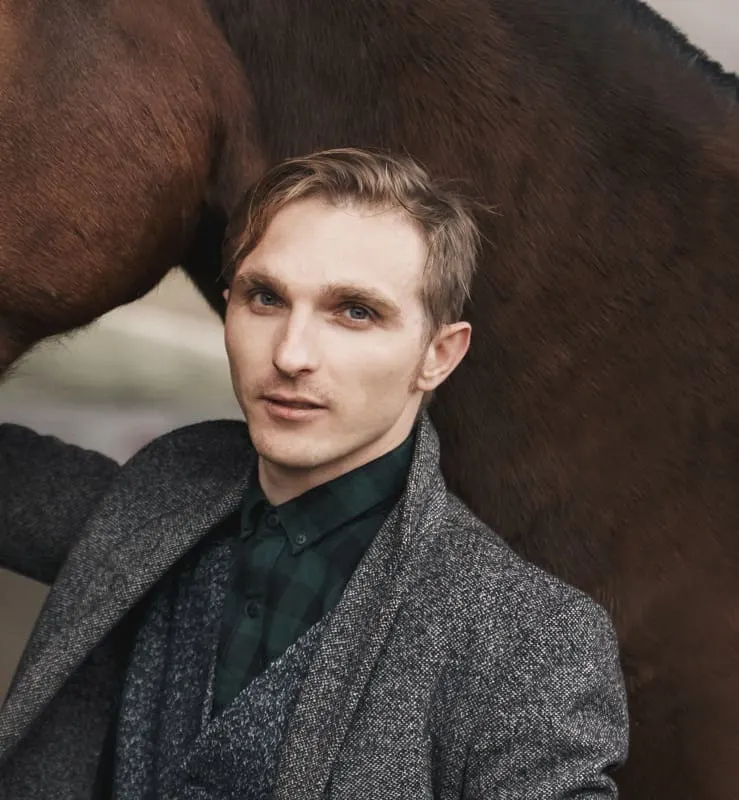 Opt for a clean face with a long top with an undercut. Mess up your hair and make sure you wear a jacket and a shirt if you want to inspire elegance and refinement.
Comb over used to be one of the most popular hairstyles in the 1940's. The sides were cut short and the hair on top was left about 2 -3 inches long to make a comb over. If your hair is curly or wavy, such comb over will look very special.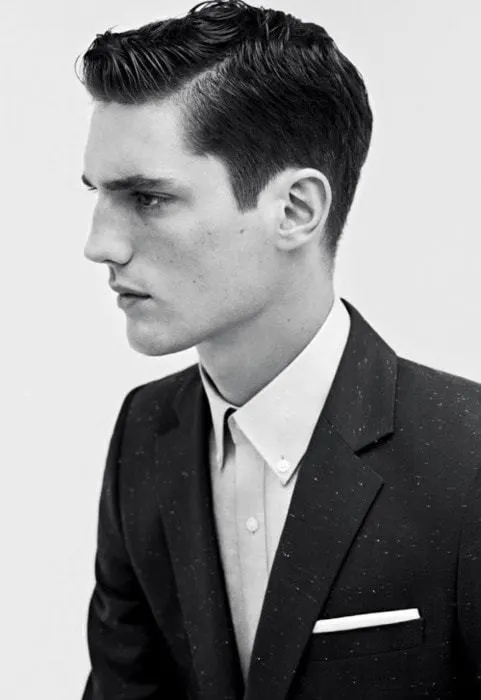 In the 1940's pompadours were just making their way into the fashion world. So, most of them were not too voluminous. This low pompadour is easily made by applying hair gel to the top of your hair, spiking it up and styling the spikes toward each other.
12. Sleek comb over
Men with receding hairlines appreciated sleek comb overs. The hair on top is combed over as neatly as possible and a lot of hair gel is applied to keep it in place. The sides are cut short but are not much shorter than the top.
13. Lateral comb over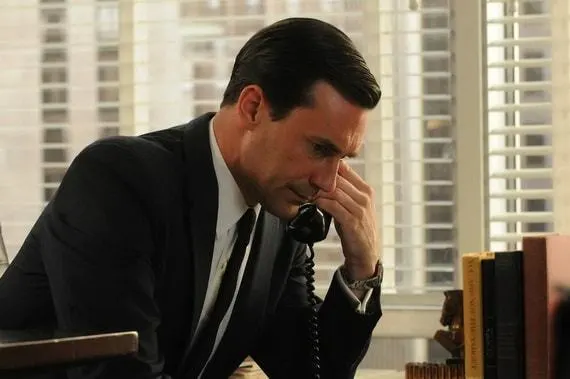 Another way to make a 1940's hairstyle is to create a lateral comb over. The hair on the sides is cut to be about a quarter of an inch thick. The top part is left about 2-3 inches long. The top hair is combed over to one side.
14. Spiky comb over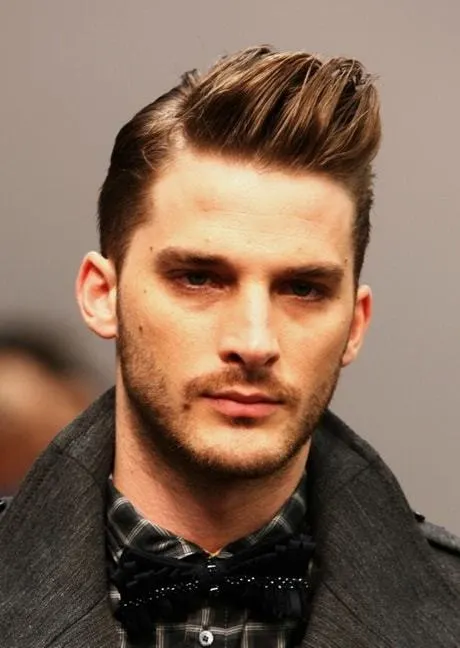 Spiky comb over is a modern variation of the 1940's haircut. The sides are tapered and the top stays long enough to make a voluminous comb over. The hair is spiked up with the help of some hair gel and swept a little backwards.
15. Neat side part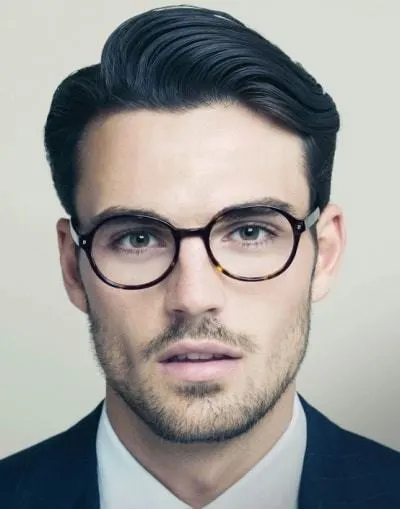 In order to make this neat 1940's haircut, you will need to get a low taper fade without shaving the sides. The top is left long to create a side part and then a lateral comb over. In order to keep this haircut neat, you will need to become friends with hair gel.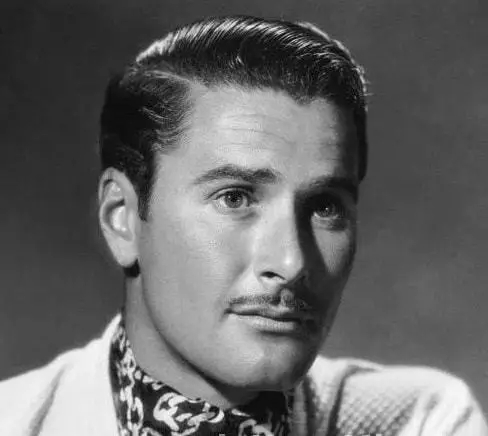 Men from the 1940's were just starting on their way to turning simple comb overs into more interesting hairstyles. This haircut is a step toward a cowlick. The hair is combed over to one side and one of the strands is hanging freely in front. Later it will be curled into a cowlick.
Men's Popular Hairstyles From The 1930s
17. Textured pompadour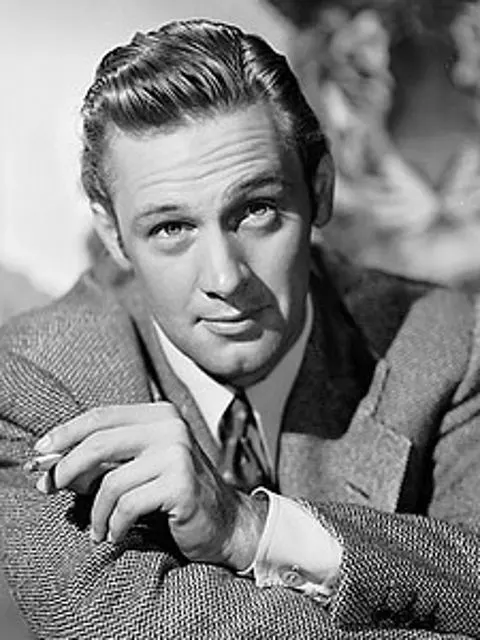 Men with thick hair can choose this textured pompadour option. The textured locks are easier to arrange. This pompadour starts with a comb over, however, the result is not slicked down but lifted upwards instead.
18. Bird's nest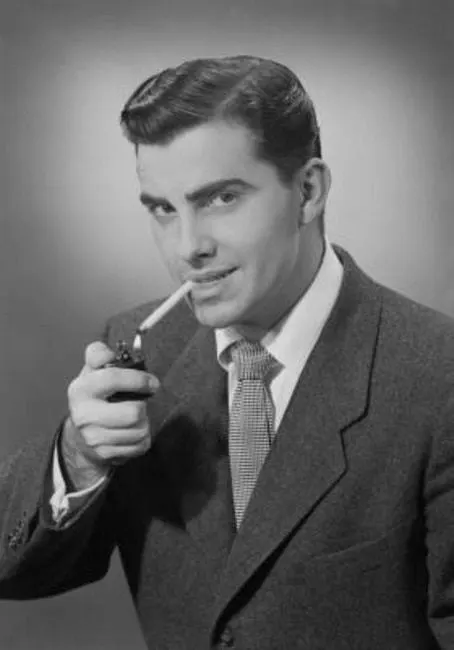 Making a bird's nest on your head might seem like a bad idea. However, this hairstyle looks extremely stylish and has nothing to do with wild options women are creating. The hair is spiked up to create a cube on top which looks somewhat like a nest.
19. Be Sleek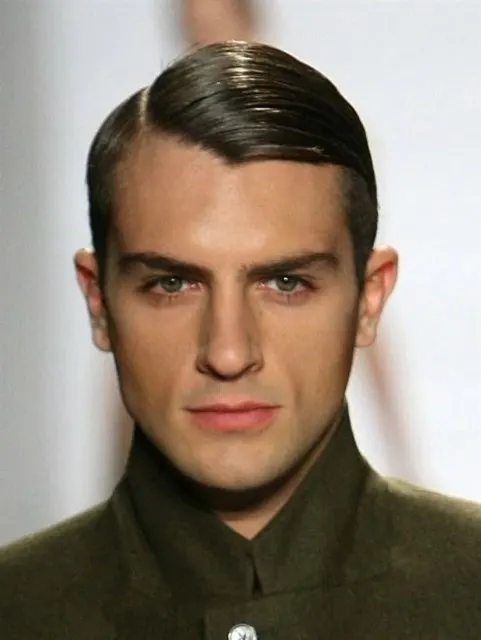 Sleek hairstyles didn't lose their popularity in the 1940s and are still pretty widespread. This haircut is great for fine hair which is hard to make voluminous. The sides are tapered. The side part is created and the hair is combed over in the lateral direction.
20. Men's Highlights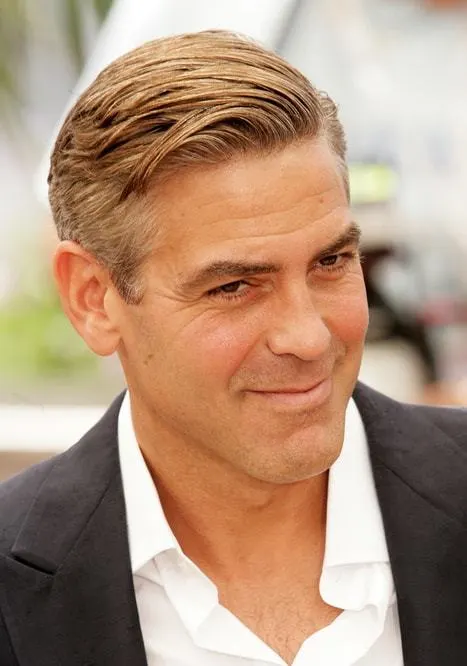 Highlighting silver hair has been popular for a very long time. In order to look younger, you can highlight just the top part of your 1940's comb over and leave the sides looking natural. The overall image will be very impressive!
21. Get wilder
If you want a wild 1940's look, you can go for an outrageously messy comb over you see on the picture. However, this image is not something you want to sport on a regular basis. Messy spiky comb overs fall apart rather quickly.
Heroic Teenage Guy Cuts for 2023
22. German Haircut
German perfection is amazingly pictured in this sleek hairstyle with a high top. It requires a lot of attention, and each side needs to be carefully arranged and styled.
23. Wet 1940 Hairdo
Get a fade on both sides and lift the top, creating a small bump or wave. A perfectly shaved face is a must for this hairstyle, so make sure you daily use the razor to maintain that clean appearance.
24. High Bald Face
On sides, go for a high bald fade while you style the top in a Pompadour. It will have both height and volume and will make your face appear elongated. The overall look will be quite impressive!
25. Side Part with Glasses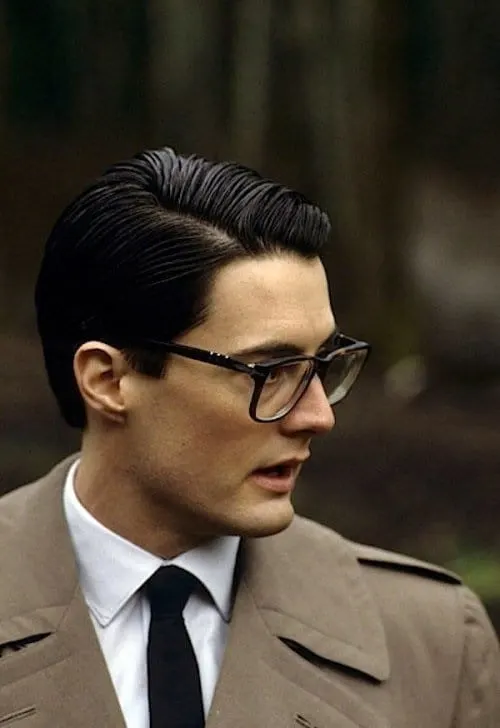 This hairstyle requires a lot of oil or pomade and if you want to recreate it, you'll have to use a wide-tooth comb. Complete the look with a black-framed pair of glasses if you're going for a professional.
26. High Pomp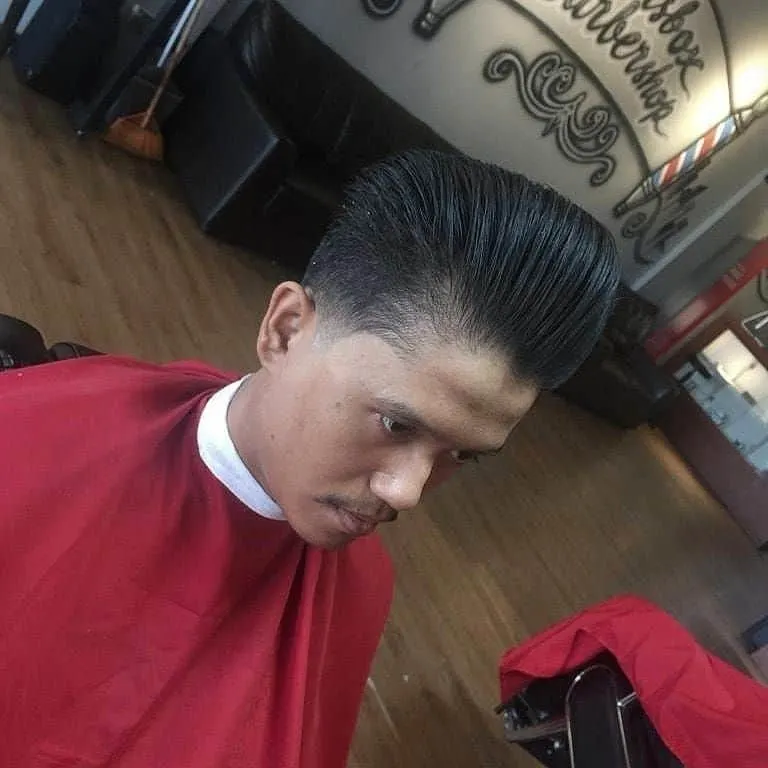 A spray will be your best friend in recreating this Pompadour and you will probably need a blowdryer to make it last all day. For the sides, opt for a fade and get a short matching mustache.
27. Wavy High Top
When you have wavy hair, take advantage of that impressive texture and build a high top. The hairstyle will provide height, and if you go for a stubble beard, you will look so sexy.
28. Wavy Hair for Teens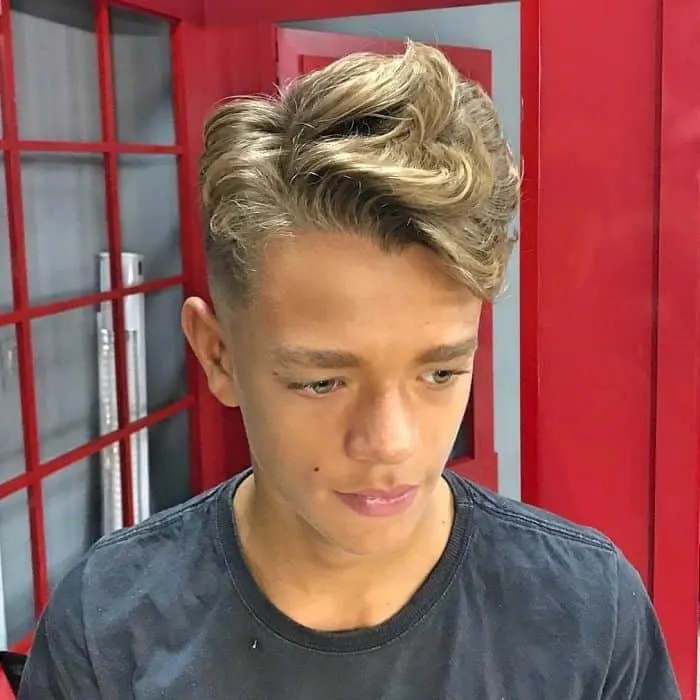 Even as a teen, you can go for a retro haircut. A high taper fade for the sides will create a nice contrast between the short hair and the right top.
29. Long Taper with Messy Side Swept Bangs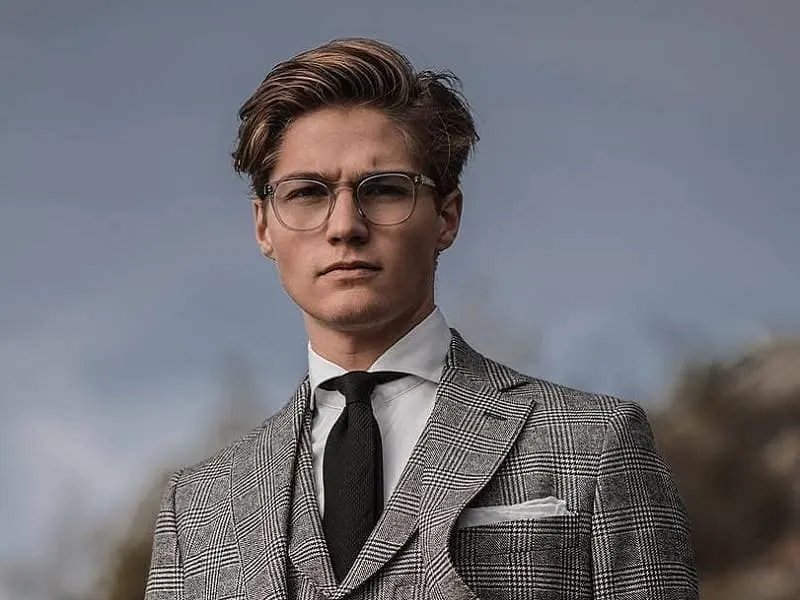 Messy hairstyles are very popular in 2023 and if combined with a wet retro hairstyle and a pair of glasses, you can easily achieve a nerdy but sexy look. If you want to be presentable, put on a suit and a tie and no woman will be able to resist you.
30. Temple and Back Fade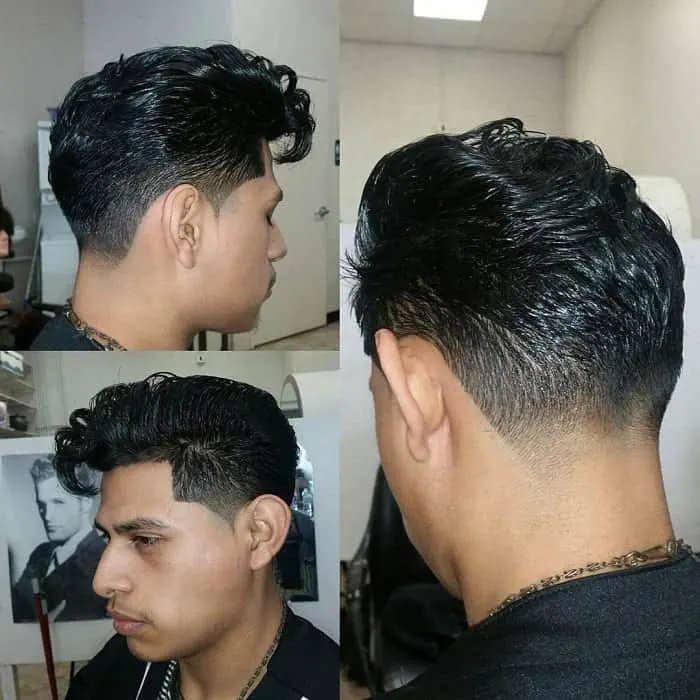 When you have thick black hair, use oil to get that gorgeous shine. If you happen to use too much, take a clean towel to soak excess. Taper fades with a clean outline are among the best picks if you also want high definition.
We hope you have found the image you've been looking for. Take another glance at these 30 wonderful options to make your choice. You can start with a simple sleek hairstyle and go on to more complicated pompadours. Just don't forget that most 1940's hairstyles for men require a lot of hair gel.