Every woman may want thick hair, but it requires specific styling just like any other hair type. Thick hair, especially when long, can feel and appear heavy, becoming a burden when it's warm out and when wearing a ponytail or bun. Luckily, hair can be cut into layers, thinned with a razor, and cut short in such a way as to distribute bulk so that hair feels light and fresh.
Different Ways to Style Thick Hair
Below are 31 impressive styles that are perfect for every woman dealing with a thick and gorgeous mane.
1. Long Subtle Layers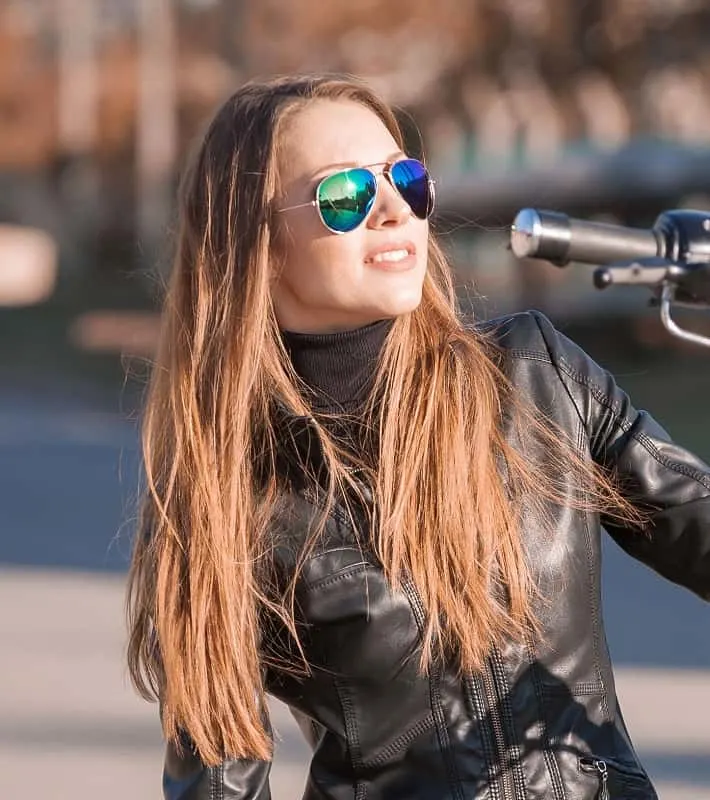 If you choose to wear your luscious locks long, then soft layers may be the way to go. Ask your stylist to break up the strands on the lower portion of the hair with subtle layers that help give hair essential movement.
2. Face-Framing Layers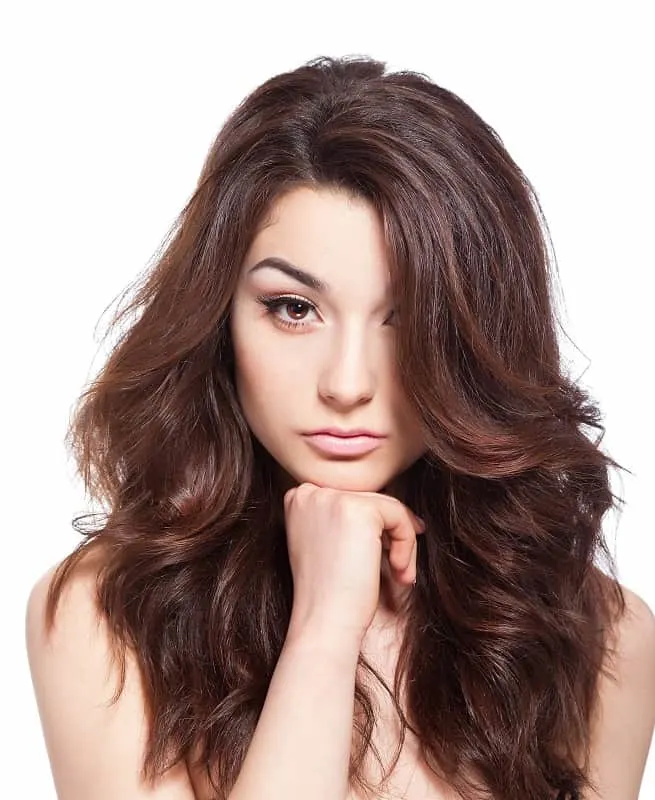 Whether you prefer medium or long hair, lots of layers will work wonders on full hair. Face-framing layers ensure that you won't become lost behind all that hair, and will highlight the definition of your cheekbones.
3. Thick, Coarse Hair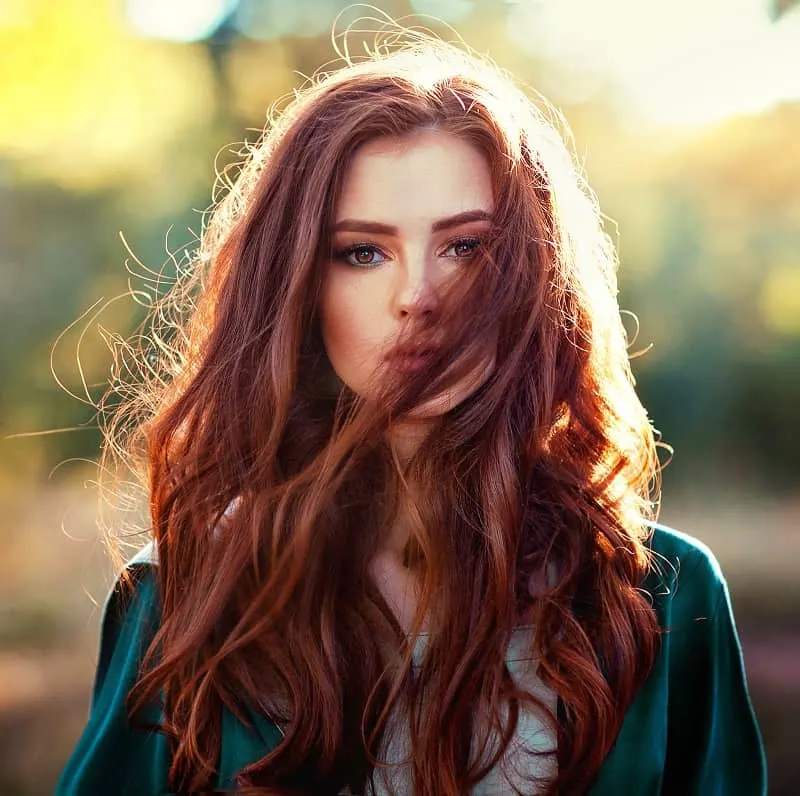 Thick, coarse hair is typically quite strong, but be sure that your hair type doesn't dry out, especially if you color your strands. Longer hair can actually be good in this instance, as it weighs hair down and doesn't bulk and frizz around the face.
4. Long and Straight Hair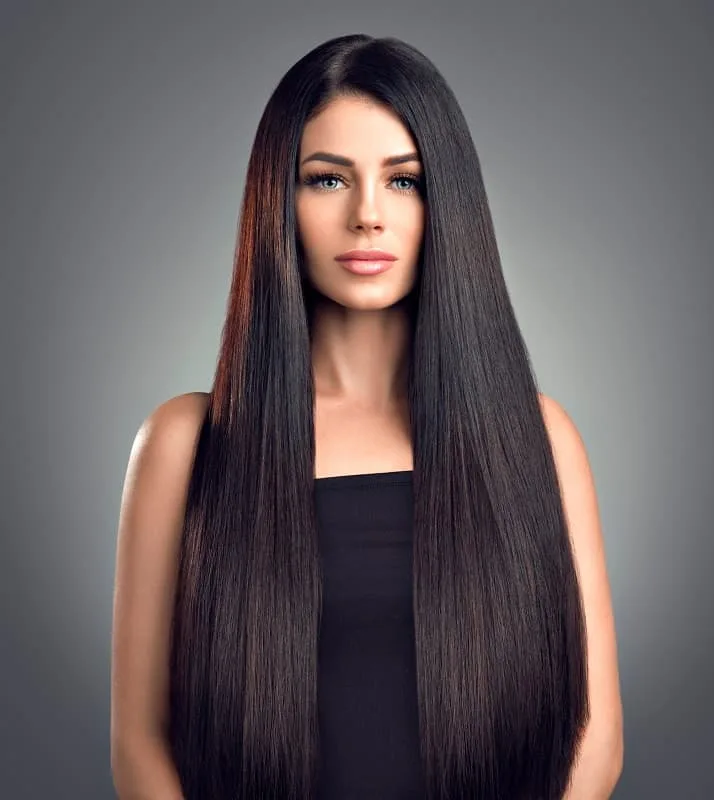 If you possess this dreamy thick jet black hair, show it off by growing it as long as possible. If your hair is naturally straight, then you're in luck! With hair this precise, you will want to choose an off-center part for a touch of softness.
5. Thick Honey Brown Hair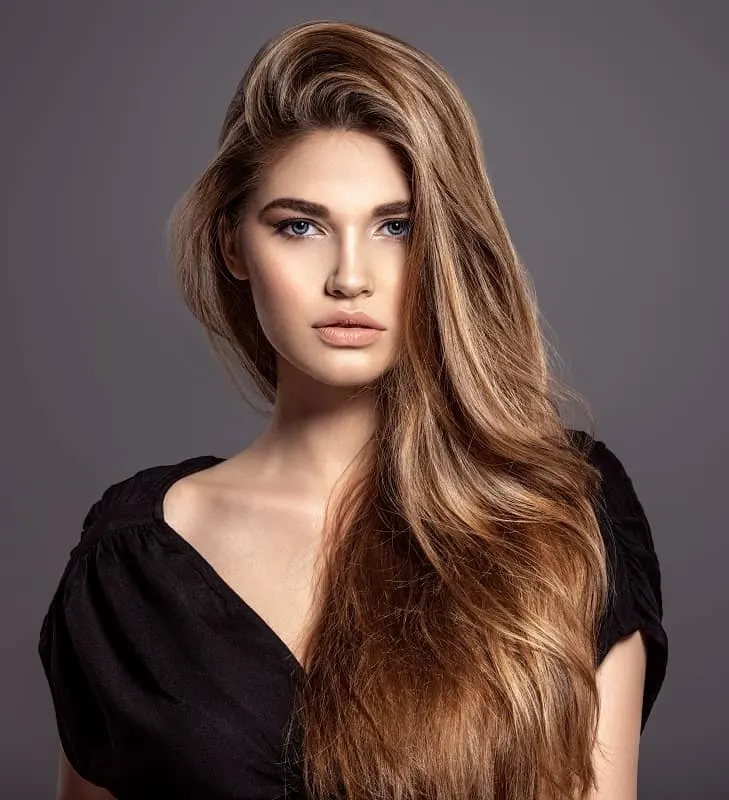 A long hairstyle can be ideal for revealing any stunning color or texture to the world! This thick honey brown hair uses a long, cascading style to display beautiful color like no other.
6. Short Blonde Locks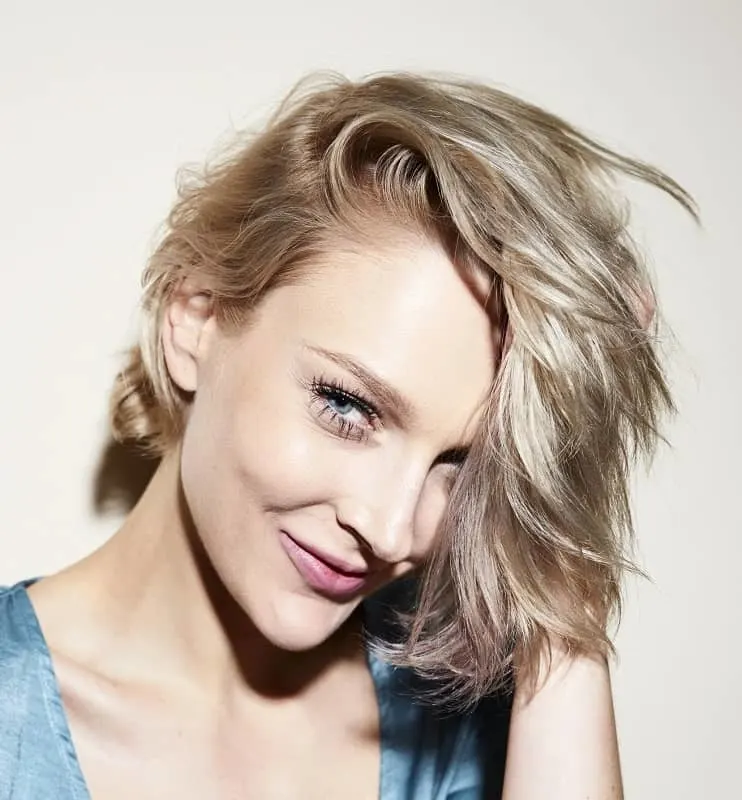 Looking to switch up your hairstyle with something short and sweet? This short haircut for thick hair will feel so light, especially as your stylist creates layers that will make hair move beautifully.
7. Medium Thick Hair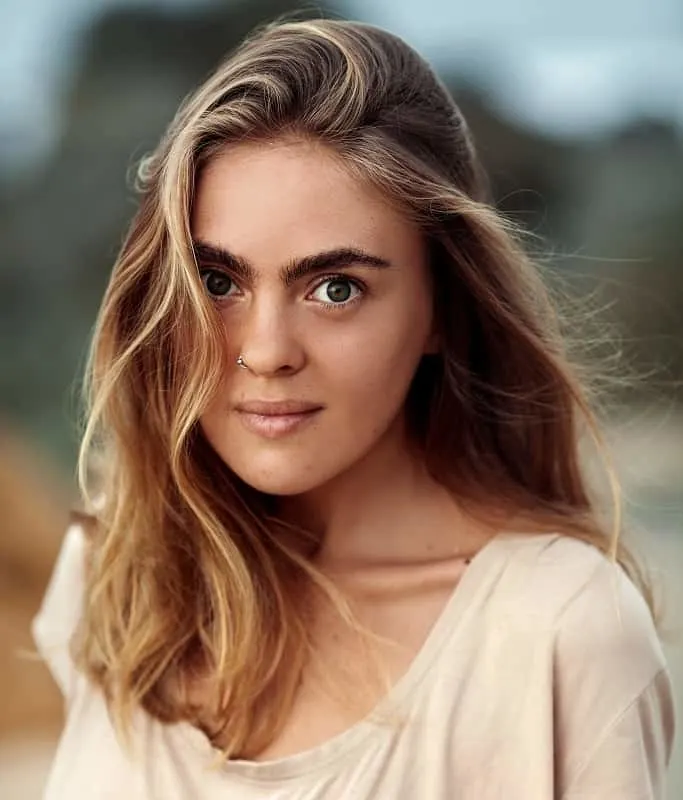 Sometimes a medium thick hairstyle is the easiest to manage. Chest-length hair means you can still pull hair up without giving yourself a headache! Ask your stylist to use a razor to thin the bottom portion of your hair.
8. Full and Thick Bob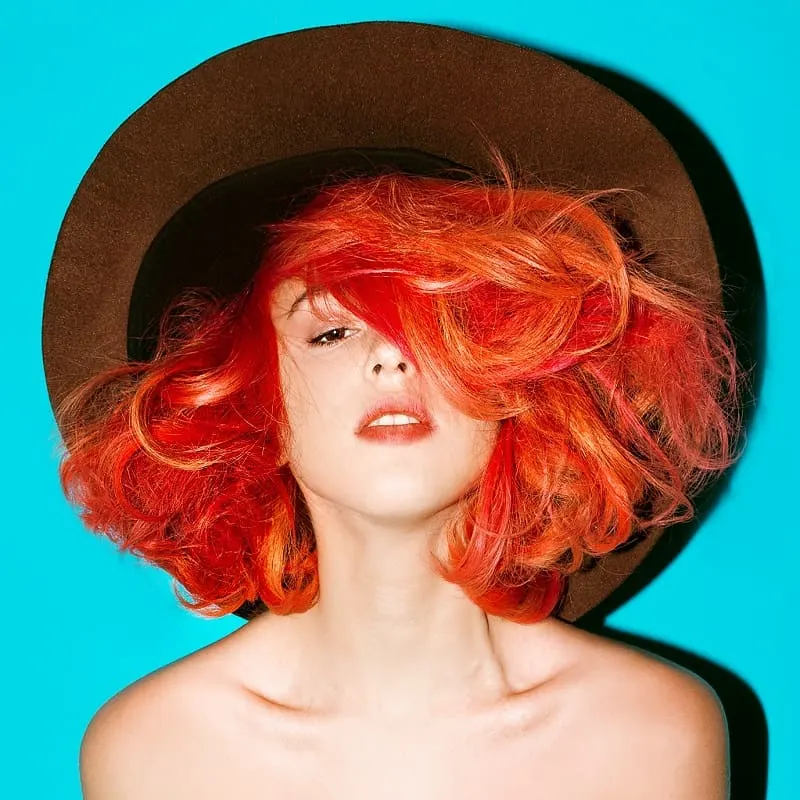 A thick bob haircut is such an easy yet gorgeous way to rock all that hair. Creating even more volume is easy to do with short lengths. A side part is a must to make hair fall naturally.
9. Thick and Wavy Hair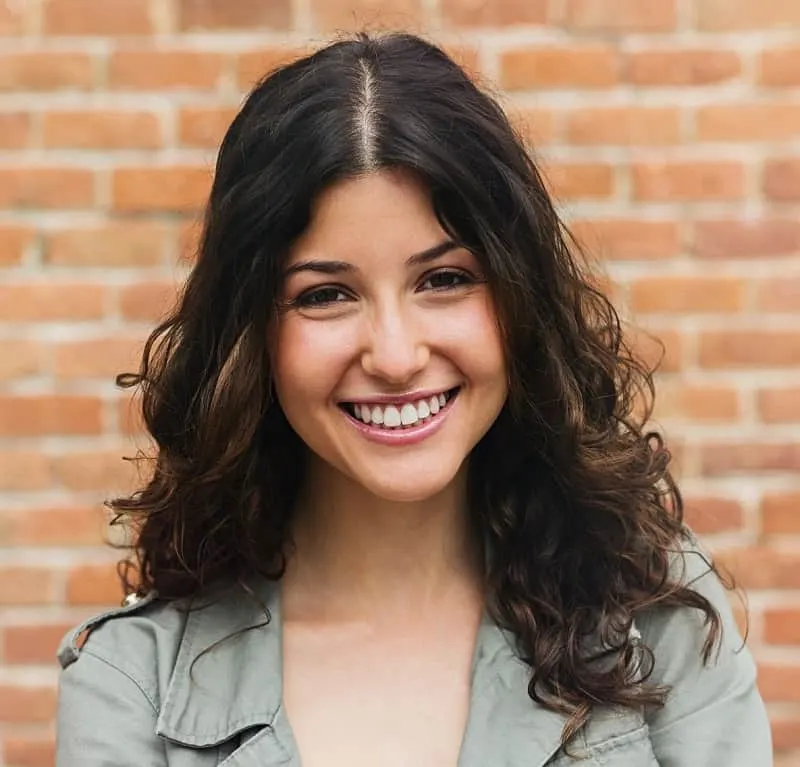 An element of control is key when choosing the right haircut for thick wavy hair. Medium-length and a center part will help to shape and define your face without losing any of that gorgeous texture.
10. Long Thick Waves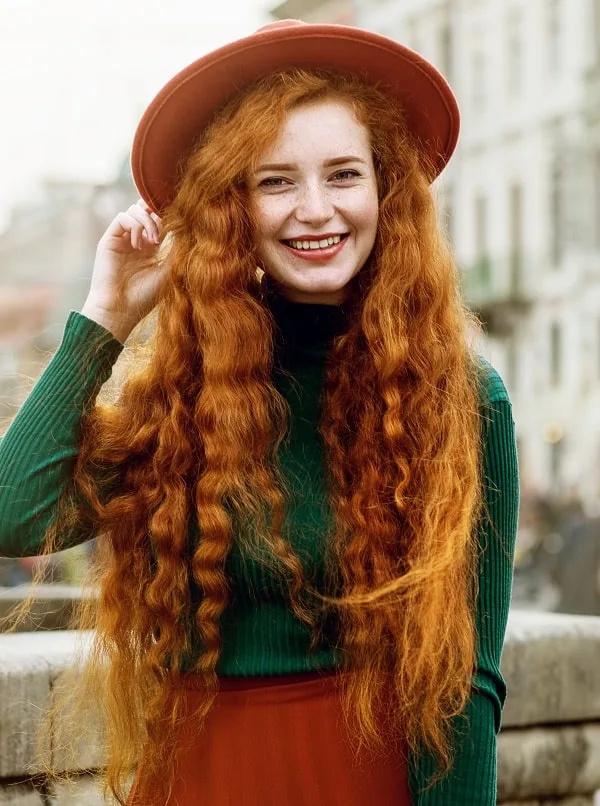 This long thick hair is anything but ordinary! We love the way this style highlights gorgeous wavy texture, but hair this long should only be worn on babes that can commit to proper care.
11. Soft Layers for Thick Hair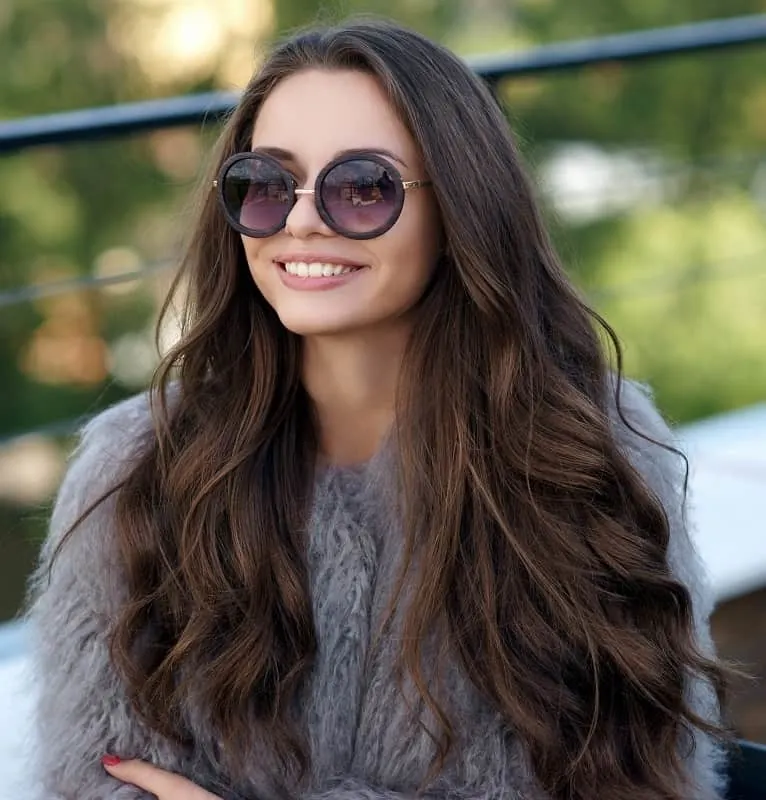 Long hair often needs some movement to keep it from lying flat. A layered haircut for thick hair is ideal on straight, wavy, and curly hair. A simple center part is perfect on loose, wavy tresses.
12. Thick Hair with Ringlets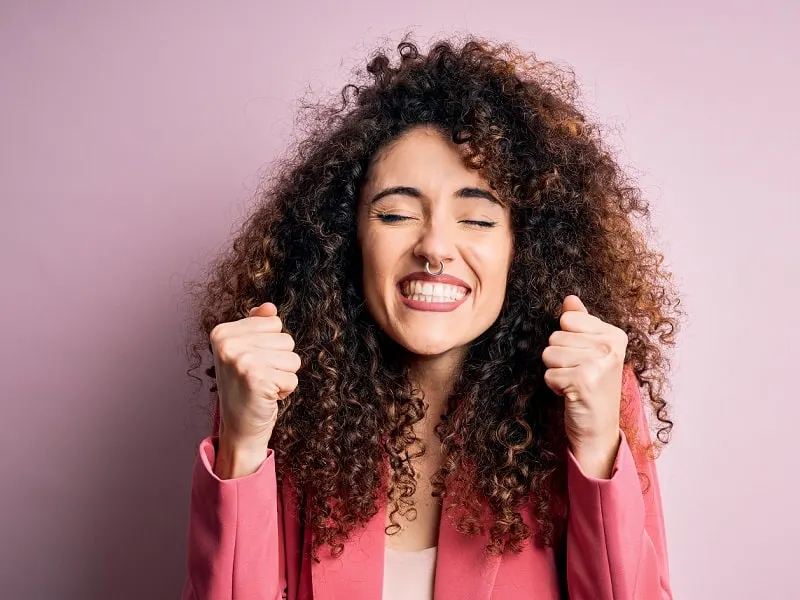 With ringlets this springy, a medium-length cut should be your go-to. This thick curly hair is bulky and heavy, so anything longer will simply be too much. Have your stylist create layers for beautiful shape.
13. Thick Pixie Cut
Even if you prefer a thick pixie, it's important to choose the right cut for styling. A side part with swooping bangs are great so long as you cut plenty of short layers throughout.
14. Thick Hair for Mature Women
Lots of hair is best as we age because hair loss will take a lot longer to notice. A perfect thick hairstyle for women over 50 is medium to short in length so as to protect brittle locks.
15. Bangs for Thick Hair
Lots of volume means deliciously full bangs for thick hair. This type of fringe can be worn long, especially if your hair is also long. For cohesion, taper it at the temples.
16. Thick Frizzy Hair
Dealing with thick frizzy hair? Not many women prefer this texture, but it's easy to combat. Plenty of products like deep conditioners and serums cater to frizzy texture, but there is nothing wrong with choosing to embrace it instead.
17. Thick Straight Hair
Unless your hair is frizzy or wavy, it's not that easy to spot thick straight hair. To make it interesting, long layers are the way to go, especially if your hair is all one color.
18. Shaggy Cut for Thick Hair
The shag was essentially made for lots of hair. In order to break up bulk, a shaggy hairstyle for thick hair is basically a tapered look that removes weight as you move down the hair. A center part defines this look.
19. Low Bun Up-do
An updo for thick hair may seem like an easy feat, but it may present more of a challenge than you might think. Pinning up hair is relatively easy to do with a low chignon bun. Plus, it won't pull quite as much on the scalp.
20. Double French Braids
Up-dos can weigh on the scalp in uncomfortable ways, so why not try out braids for thick hair? Pretty double fishtail or french braids provide a stylish way to keep thick hair out of your way.
21. Thick Hairstyle for Young Girl
Though many children have fine hair, there are certainly young girls out there that are blessed with a bold mane. Long locks are great as a little girl hairstyle for thick hair because hair never gets stringy.
22. Thick Black Hairstyle
Long layers make for an ideal thick Black hairstyle. If you possess strong cheekbones, then a center part can be perfect for displaying a seriously gorgeous mane.
23. Thick Hair with Undercut
An undercut for thick hair is right on trend. We love it for lots of hair because it creates beautiful contrast between the shaved portion underneath and the swooping locks up top. Create height at the top of the forehead to finish it off.
24. Ponytail for Thick Hair
Babes with lots of hair know you can't rock just any ponytail for thick hair. This look, for instance, has been pulled up with a brush so hair is even and won't create any pulling. Height at the top of the head looks great and is gentle on the scalp.
25. Thick Hairstyle for Women Over 60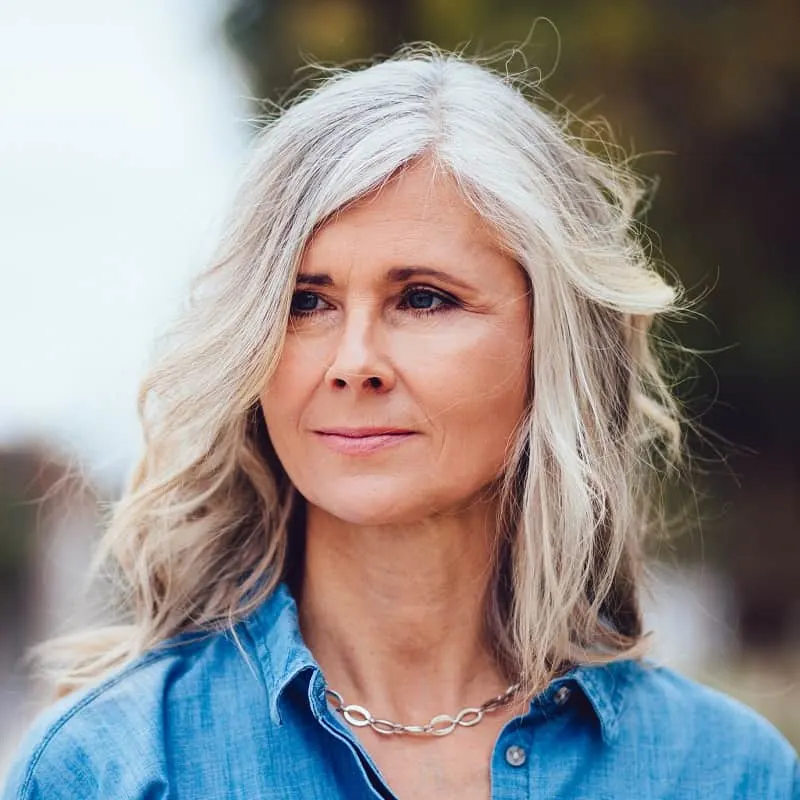 If you're over 60 and still have lots of hair, then you're in luck! Medium length is a more than appropriate thick hairstyle for women over 60. Add a softening side part and short layers to conceal any breakage.
26. Thick Dreadlocks
A thick dreadlock hairstyle will give the illusion of more hair, even if you're already working with plenty of volume. Add just a few dreadlocks in to your regular hair for a stunningly texturized look.
27. Wedding Hairstyle for Thick Hair
Forget about wearing your hair down, an up-do is the best choice for a wedding hairstyle for thick hair. Pull hair back into a romantic low bun to keep it off of your neck and to display some lovely accessories.
28. Thick Blonde Hair
It may seem like an oxymoron, but a thick blonde hairstyle does exist, though the hair is typically finer. A medium to long style is great for blonde hair with highlights. Don't forget to add some waves for texture.
29. Thick Brunette Hair
A soft side part will do wonders for your thick brunette hairstyle. Add light-catching highlights to medium-length hair to make it more interesting and feathered ends to remove unnecessary weight.
30. Thick Auburn Hair
Thick brown hair with a touch of red looks great with or without bangs. If your hair is sleek, a long fringe with a wispy center part will make things a little more interesting.
31. Thick Tousled Hair

Natural hair is in these days, so why not embrace it with your thick hair? A half-up style ensures that hair will remain out of your face while letting tousled, bedhead texture run free.
Thick hair can be a lot to deal with, but when styled right, you'll be the envy of everyone. Add subtle layers on hair both short and long for an effortless appeal. Which style will you choose?