It takes some courage to get an asymmetrical pixie cut. The usual norm is to have as symmetrical hairstyle as possible.
But, we all know how boring following the norms can be. This is why it's time for you to explore your asymmetrical pixie cut options and choose the one that speaks to you the most.
Beautiful Asymmetrical Pixie Cuts for Women
1. Black Asymmetrical Pixie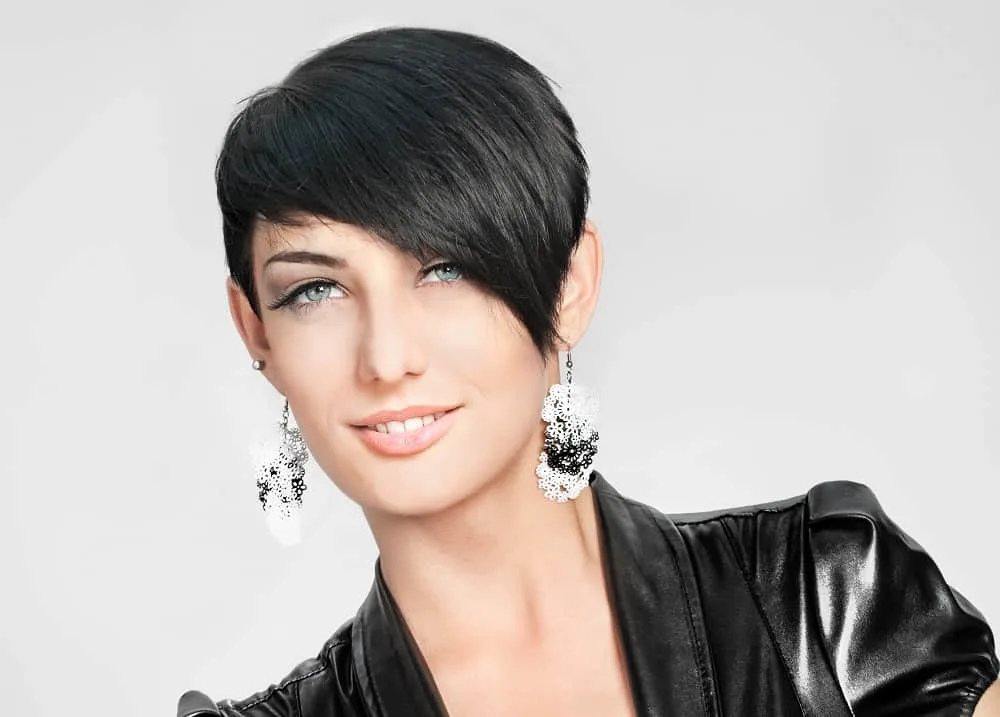 What's the best way to make green eyes pop? Certainly a jet black hair color. You can also go for a gorgeous asymmetrical pixie cut with short sides and back and longer bangs.
Cut them to create angles and wear them over the ear or slightly cover one of the eyes.
2. Ultra Messy Pixie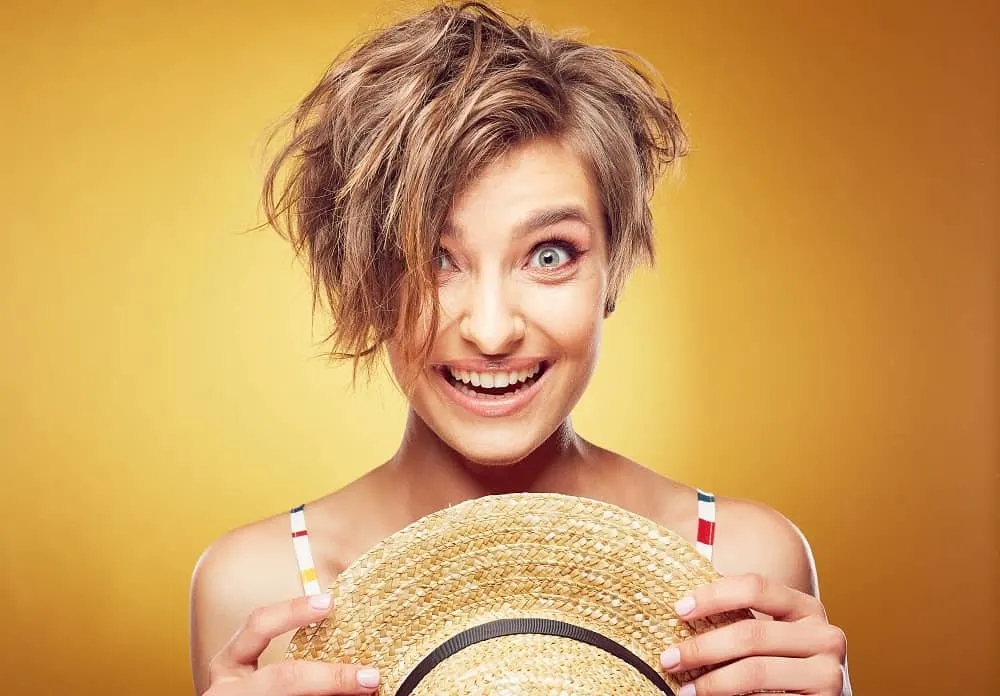 This is probably the best recipe for messy hair with dimension. You can add highlights to a darker blond base like warm honey, to add dimension to your messy pixie style.
Layers are also very important for this asymmetrical pixie hairstyle. To achieve this look, you can use hairspray or wax to keep the messiness in place.
3. Emo Pixie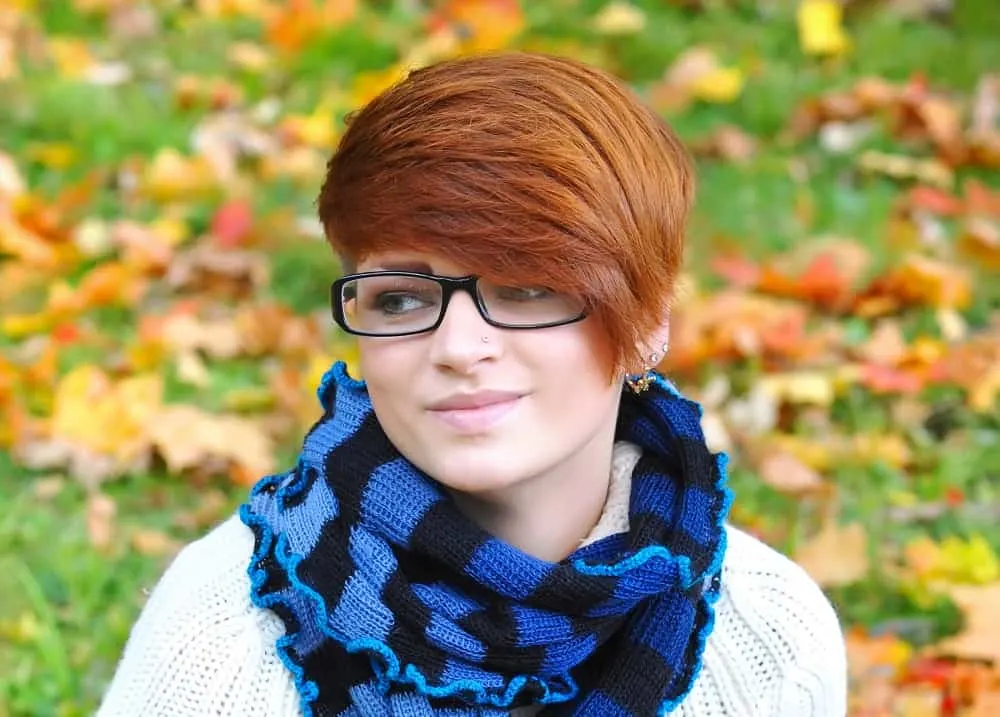 Emo hairstyles have a great comeback among young women, and it's all related to the type of music they love to listen to.
Emo hairstyles usually feature loads of layers, spikes of pixie, but with this haircut, you will beautifully nail an emo look.
4. Pixie for Black Women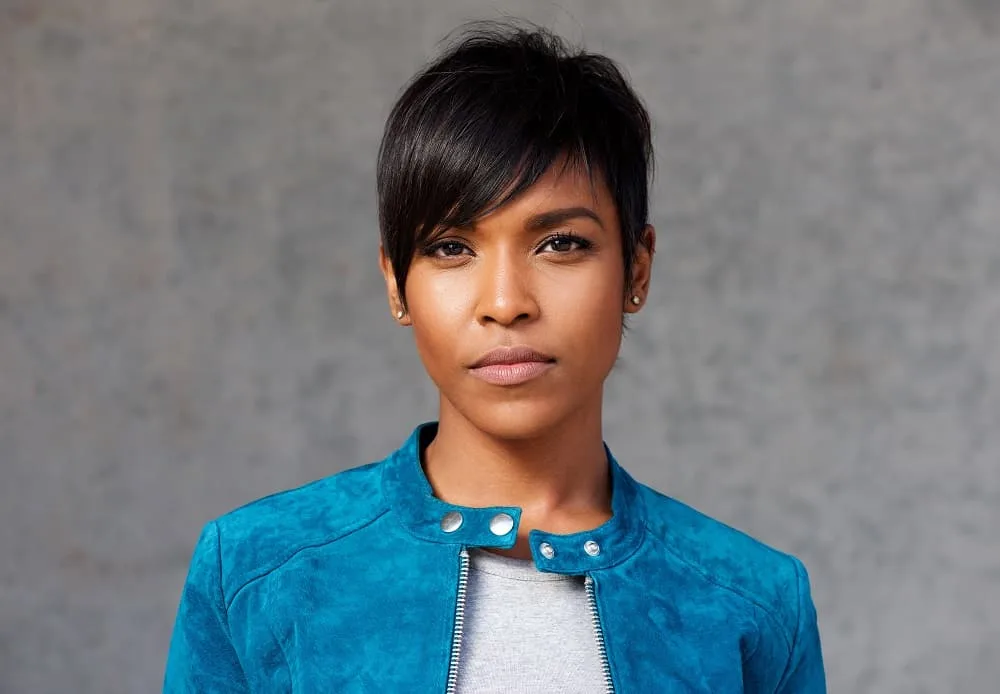 Prominent cheekbones? No need to worry because we have the perfect hairstyle for your face shape. An asymmetrical pixie haircut with one-sided bangs will create angles that diminish such prominent features.
Moreover, the hairstyle is not only suitable for your face shape but is also very low-maintenance.
5. Ash Asymmetrical Pixie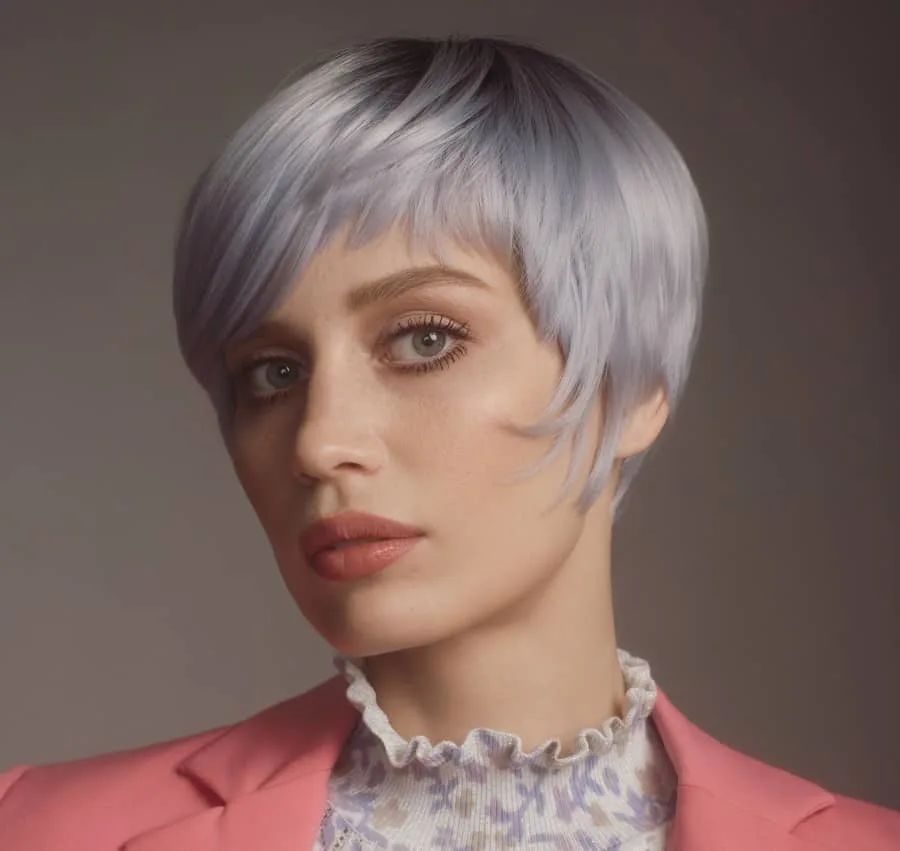 A doll look leaves no room for imperfections, so you should carefully plan every detail if you want it to be flawless.
From the color of the hair, the shape of the pixie, and the makeup. You can skip the part you dye the hair and cut it and opt for a wig if you wish.
6. Pixie for Fair Skin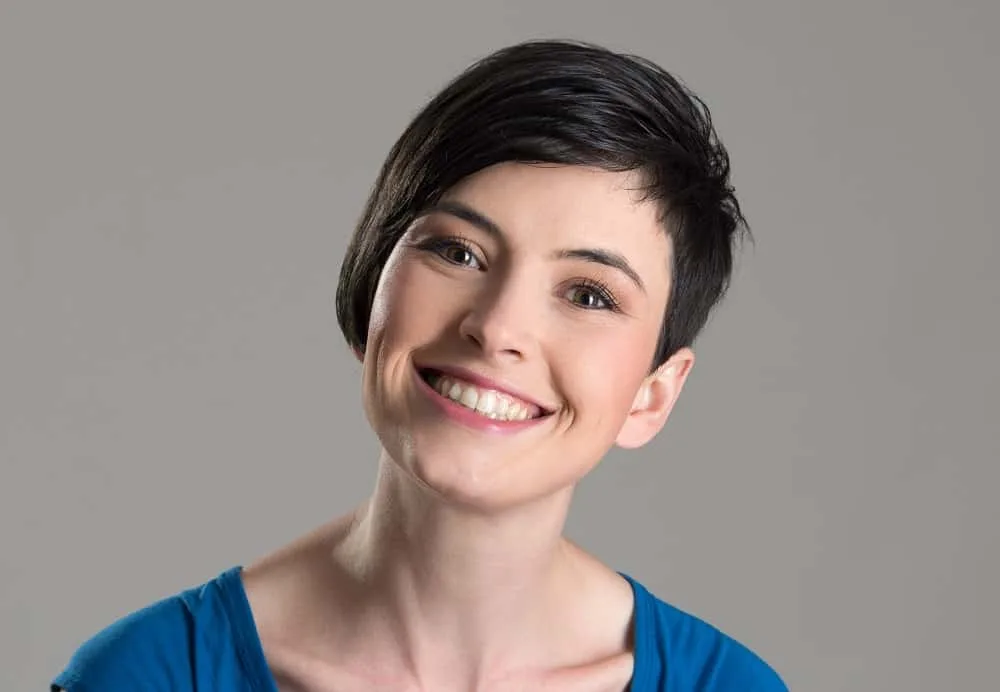 Ultra easy to style, dry, and wear, this asymmetrical pixie haircut is a perfect choice for women who want a wash-and-go styling.
The hairdo has a long top swapped on one side and a dark color that creates a gorgeous contour for your face.
7. Ultra Volume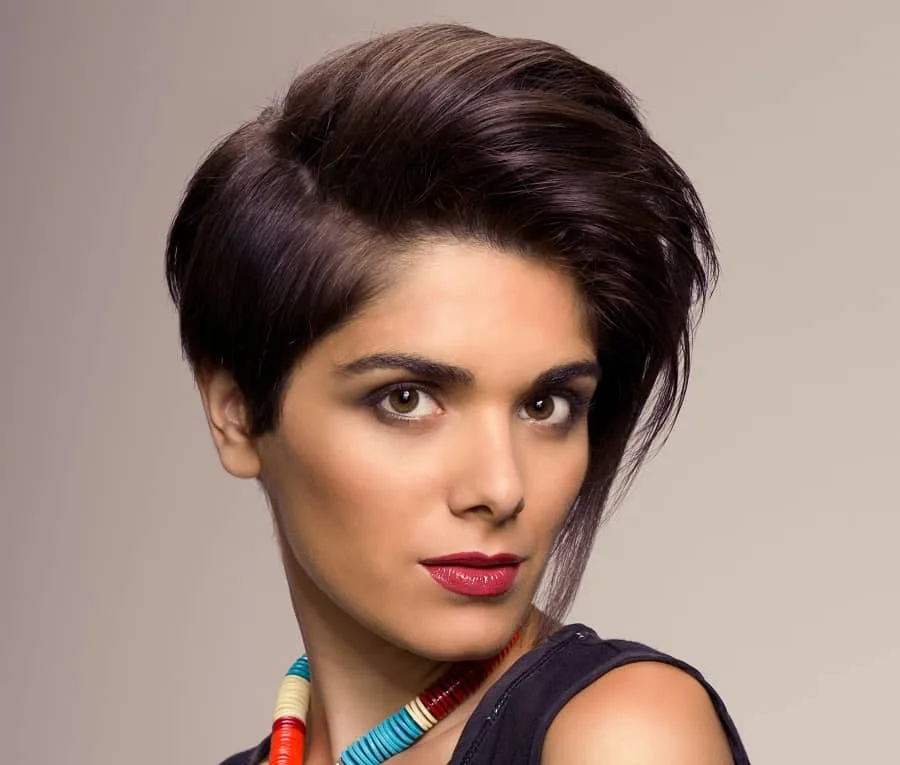 Why not show off your thick gorgeous hair by building a lot of volume on top? Get an asymmetrical pixie hairstyle and tease the hair at the roots to achieve that height.
Also, if you want a more fancy color, why not choose a dark violet tone to match your skin color?
8. Pixie for Women with Glasses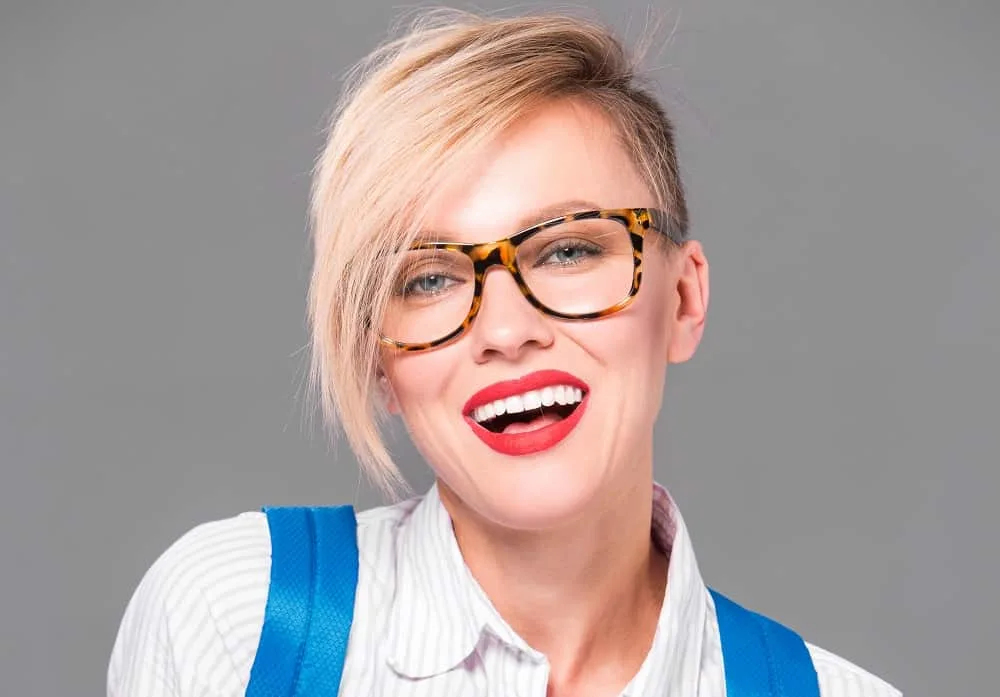 Do you want to highlight your funky glasses? Well, your whole look, including your hair color and cut should match them.
If you have leopard print glasses, go for an asymmetrical blonde pixie with a shaved top. A red lipstick will add a pop of color and fit the overall image.
9. Asymmetrical Pixie for Indian Women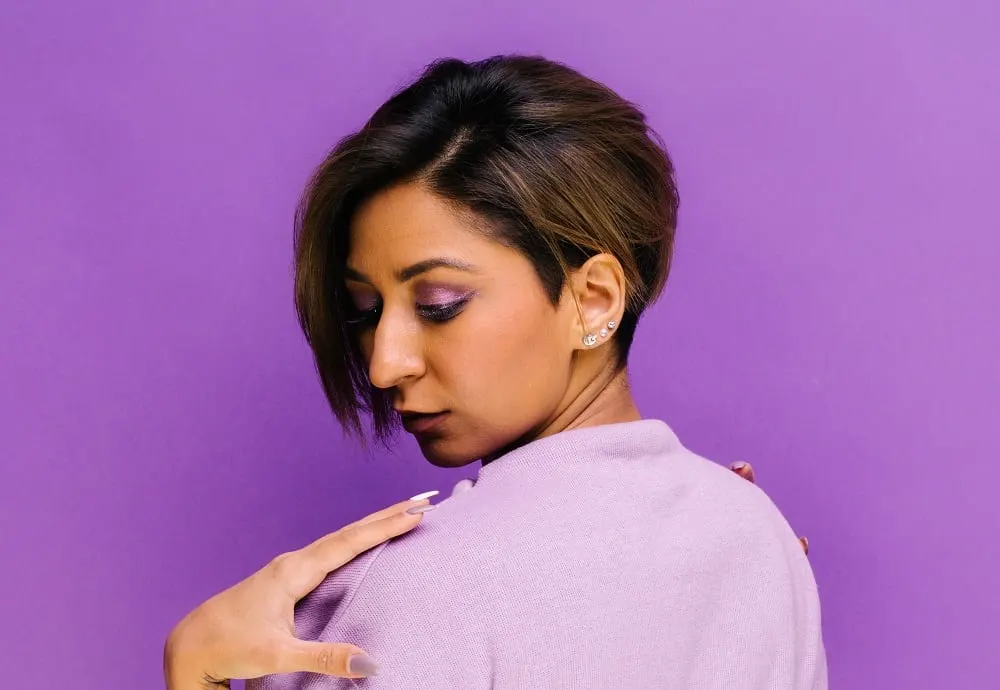 Craving for more warmth for your asymmetrical pixie hairstyle? On your black hair base color, pull off brown highlights that will soften the look and also add some dimension.
Wear the long bangs on one side and straighten them to achieve that flawless look.
10. Metallic Asymmetrical Pixie
Want a look that shows your need to be different and not suit the standards? Well, there's nothing bolder than this asymmetrical pixie with metallic pale purple and blue nuances.
To make it look its best, you'll toss the top on one side and reveal that shaved side.
11. Textured And Asymmetrical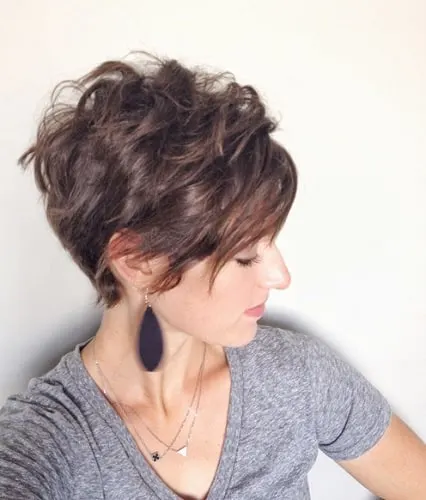 Pixie cuts look their best on hair that has some volume and texture. There are many ways to achieve that look. The simplest way is to use a curling iron and curl a couple of hair strands.
But, don't go overboard and curl your entire hair, the goal here is to create a messy hairstyle.
Asymmetrical Bobs to Try This Year
12. Messy But Shiny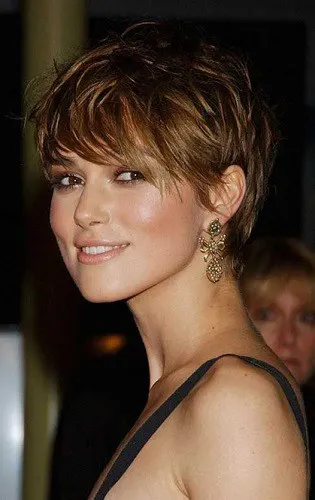 Sometimes, pixie cuts can look a bit dull if you have damaged hair. If you have that type of hair, then it's time to pull out some hair oils and make your hair feel and look alive again.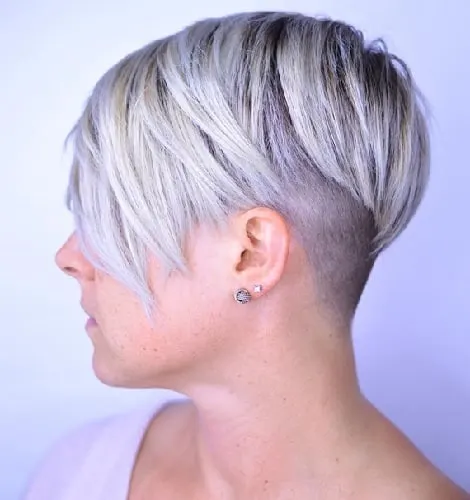 Asymmetrical pixie cuts usually look really cute and sweet. Women with shaved sides can benefit from experimenting with the textured hairstyle because they'll look more feminine that way.
Don't worry though, you can and you will still look rebellious and unconventional.
14. Ladylike Pixie Cut
This type of pixie cut is the most common one because of the usual desired effect. To keep it simple, asymmetrical pixie cuts can make you look quite feminine and cute.
This is especially true if you pair it with some nice looking accessories.
15. A True Baddie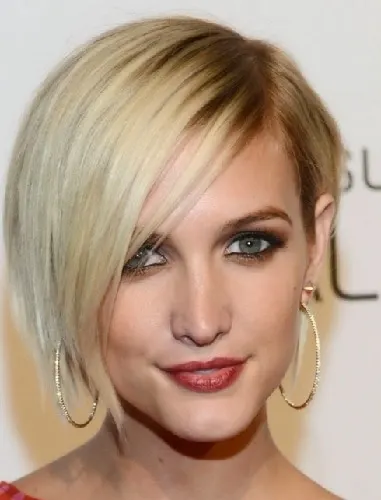 An asymmetrical pixie cut can also make you look rebellious. The hairstyle itself doesn't follow any of the usual rules. If you're a punk rock kind of a girl, then this is definitely a hairstyle you should try at least once.
16. Very Wavy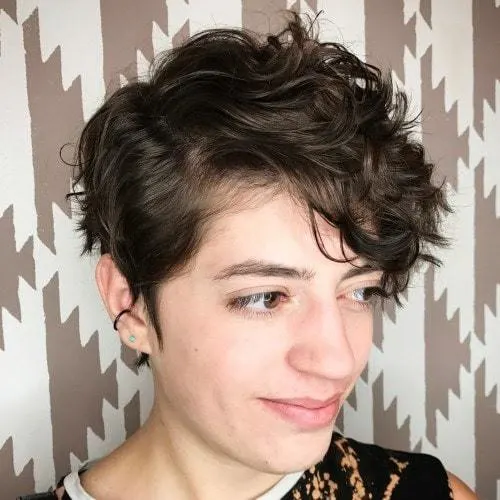 For women who love having extreme volume in their hair, an asymmetrical pixie cut is a perfect hairstyle. The larger you make your curls, the bigger the volume effect will be.
If you want to add some drama to this look, create a harsh parting. This part will stand out from the rest of the curly hair.
17. Precisely Styled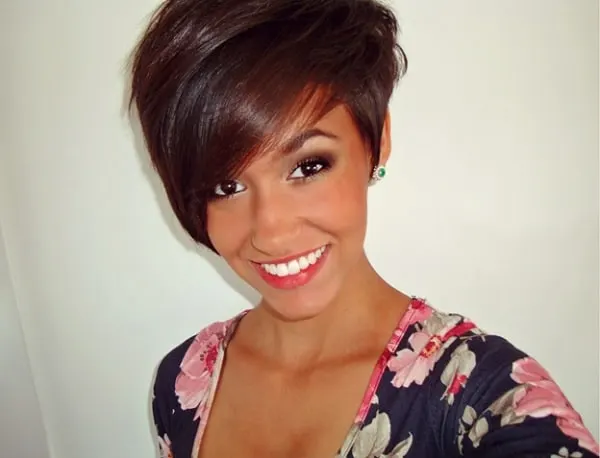 When it comes to asymmetrical hairstyles, many people make the mistake of creating quite messy overall hairstyles. While that can sometimes look nice, it takes away from the benefits of having an asymmetrical haircut.
When you keep your hair straight and well styled, the asymmetry will be more visible, which is exactly what we want.
18. Highlights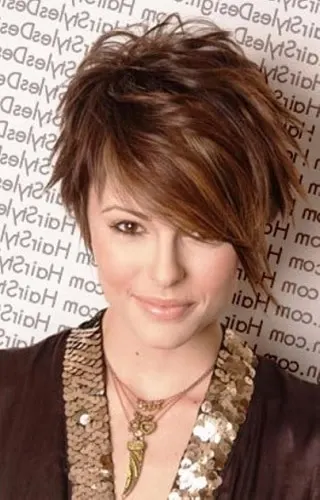 What a better way to create a unique hairstyle than by combining various hairstyles into one. Pixie cuts can be asymmetrical and textured, which looks great. But when you add highlights into that equation, it's a whole other story.
19. Gorgeous Curls
Medium curly hair can be styled in a perfect asymmetrical pixie cut. This is a very modern look inspired by the latest runway trends. It's best for younger women who enjoy following what's trendy at the moment.
Pixie cuts are great because they're able to transform your whole appearance from regular to very chic.
20. Pretty Waves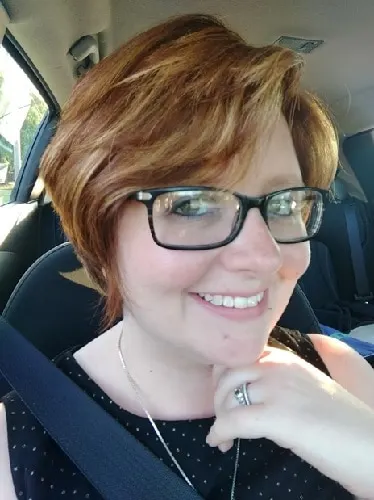 Many women with naturally wavy hair don't want to show it off to the rest of the world. They usually think that it's not straight enough to be worn completely straight or that it's not curly enough, so they embrace the curls.
The best thing to do here is to embrace what they've got. Asymmetrical pixie cuts do this job the best because they highlight the best wavy hair features.
More Lovely Asymmetrical Pixie Cuts for Women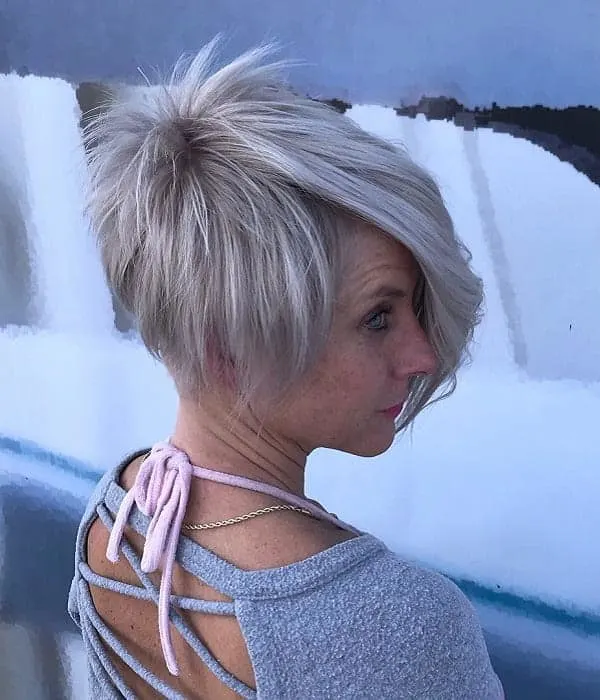 More and more women are trying shorter and less conventional hairstyles. Some of the most creative ones are asymmetrical pixie cuts. So try out these hairstyles and have a gorgeous look.