Shag hairstyles are done by layering the hair into different lengths. It was first created by the famous barber Paul McGregor. In shag haircuts, the layers are generally done at the top and sides.
This hairstyle got popularity when many celebrities like Rod Stewart, Florence Henderson and Jane Fonda got different types of shag haircuts in the early 1970s. This haircut also got public attention in the 1990s when Jennifer Aniston wore the famous "The Rachel" shag hairstyle. After that, Meg Ryan also styled a shag in 2000s then it became a trend for both smart girls and women.
Best Shag Haircuts and Hairstyles of Short Length
There are many women who are partial to hairstyles with a retro feel, others who like a more modern look. No matter in which group you are from these two, you'll definitely like the below 50 amazing short shag haircuts and styles.
#1: Short and Wavy Blonde
This shag hairstyle is very versatile because it can be mixed with other styles to create something great. You can see an example of unique creation in our next model. She has mixed this shag with a bob. She also is using highlights. This combination produces a look that communicates class and elegance.
#2: Messy Blonde Shaggy Bob

Are you looking for a style that will highlight your inner rocker? This is exactly what you find with this messy short shagging cut that is mixed with elements of a bob.
#3: Short and Wavy

We provided one example of how this works well with short wavy hair. But, we wanted to illustrate one with extremely wavy hair. This model shows that this is a great hairstyle for women with hair that has many different levels of natural waviness.
#4: Short Shaggy Hairstyle on Alexa Chung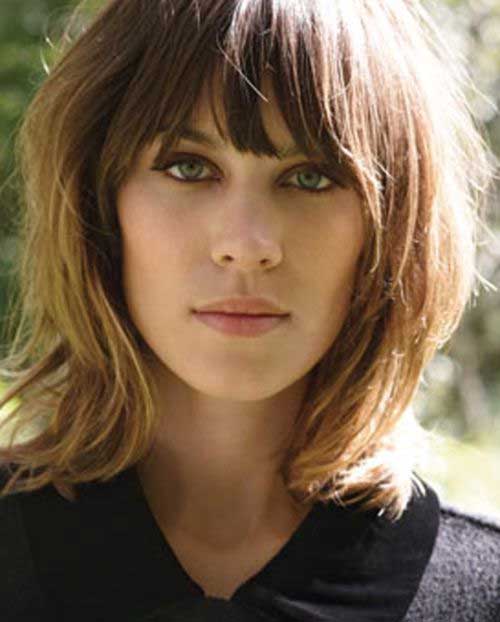 We spoke about how it is important for a hairstyle to illustrate your inner personality. Alexa Chung's style illustrates that well. She is using a little curl at the end to not only draw you to looking at her face but also to work with her natural personality.
#5: Short and Chic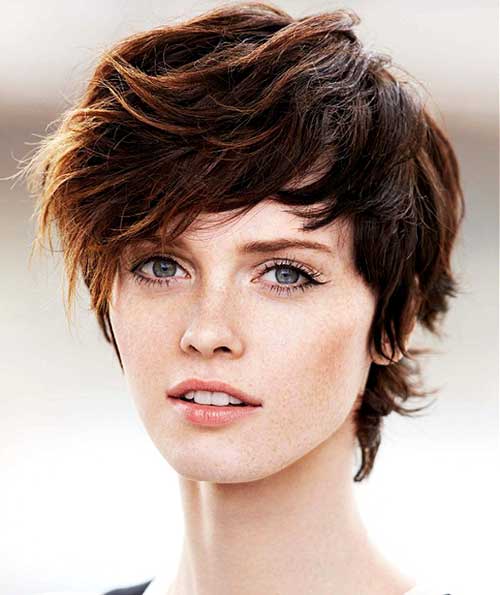 We mentioned at the beginning that this can create a very chic style. This model illustrates that well.
#6: Best One Yet

We consider this to be our best example yet. It is not because of the model. Although, she does illustrate it well. It is because of the way she is wearing it. She shows how truly attractive this hairstyle can be. It frames her face well.
Best Hairstyles for Women Above Age of 50
#7: Lisa Rinna's Short and Shaggy Style
The sheer number of famous people using this shag hairstyle show that how extremely popular it has become. It also shows that it can fit into any lifestyle. We see this with Lisa Rinna's haircut. She is truly beautiful, glamorous, and professional.
#8: Short Shag Haircut on Dark Hair
Every type of hair provides its own attributes that are seen in the type of haircut that you have. We mentioned in #1 that how the light hits the hair provides an appearance of full body. This is seen in darker hair. Healthy, darker hair provides a natural shininess that intensifies the look of the body.
#9: Dramatic Look

This model illustrates yet another look that can be achieved. She is using a slightly longer length with bangs of the same length as the sides and back to create a truly dramatic look.
#10: Another Shag Haircut with a Bob

Here, we see another example of a short shaggy bob. But, we see it on a different type of hair. She is straight blonde with a little bit of curl. The side view also gives you a great look at how this produces a full body look. From the back, you get the look of a shoulder length cut.