Your hairstyle is the one most important things that draw your entire personality. For that one should be extremely careful and choosy while selecting their hairstyle. Nowadays half-shaved head hairstyles are trending among young girls. We see many celebs are going for the wildest and sexy styles and one of which is half-shaved head hairstyles.
Bold and Beautiful Half Shaved Hairstyles
Half-shaved heads are although stunning but this hairstyle also gives a very dynamic, hardcore look to the people. The styles show how risk taker and adventurous you are to play with different styles and to carry them all entirely along with your auspicious personality. Check out the dandiest looks of half shaved head hairstyles to give you bold and blunt personality.
#1: Pointed Layers
This style is totally a beautiful madness of layers giving a very elusive yet subtle touch to your beauty. This look has a slight shade of burgundy that molds the complete look altogether giving an extreme edge to your personality.
#2: Black Cascade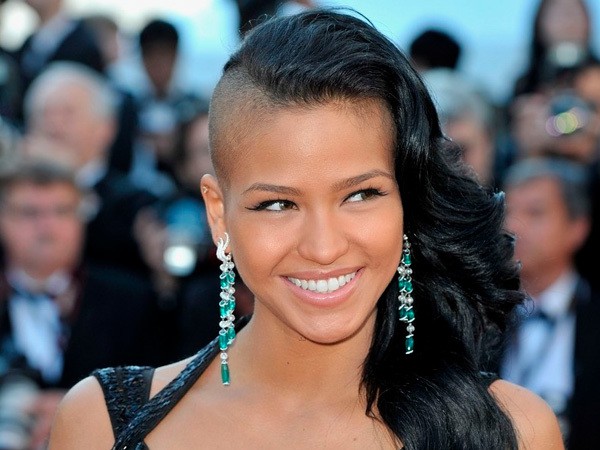 Although nowadays there is an ongoing fashion of dyeing your hair in distinct colors but Black is the reigning king of all. The charm and attraction of black hair have no match to any other. In this particular style there's a beautiful cascade of shiny black hair and with an addition of half shaved head, it seems even more alluring.
#3: Elegance Overloaded
This typical style is one of the most adorable one. This style suits all of the hair texture and all of the face cuts make a practically dynamic look. Adding a hint of highlights on the front layers gives it an incomparable look.
#4: Edged Layers
Another look from X-Factor star Cher Lloyd giving out an actual mesmerizing appearance. To get this look just add some mousse to your hair to make an extreme edge to your layers.
Check our list of trendy bangs styles
#5: Braided Look
This particular look gives you the best of both worlds; you can have side braid to give a glance of half shaved head and to put the rest of hair on the other shoulder, or you can get rid of side braid giving you hair all over your head. The best thing about it is that you don't even have to shave half of your hair.