As men get older, especially at the age of over 70, they often want to switch their hairstyle a bit and go for a new look.
While some may be tempted to go for a completely new hairstyle, others may prefer to stick with something that flatters them and makes them look younger. And, don't let your age hold you back from looking your best.
Youthful Hairstyles for Older Men Over 70
From short to long, curly to straight, there is a style here for everyone. So, get inspired by our list of hairstyles for men over 70 and find the perfect look for you!
1.
Long Silver Bob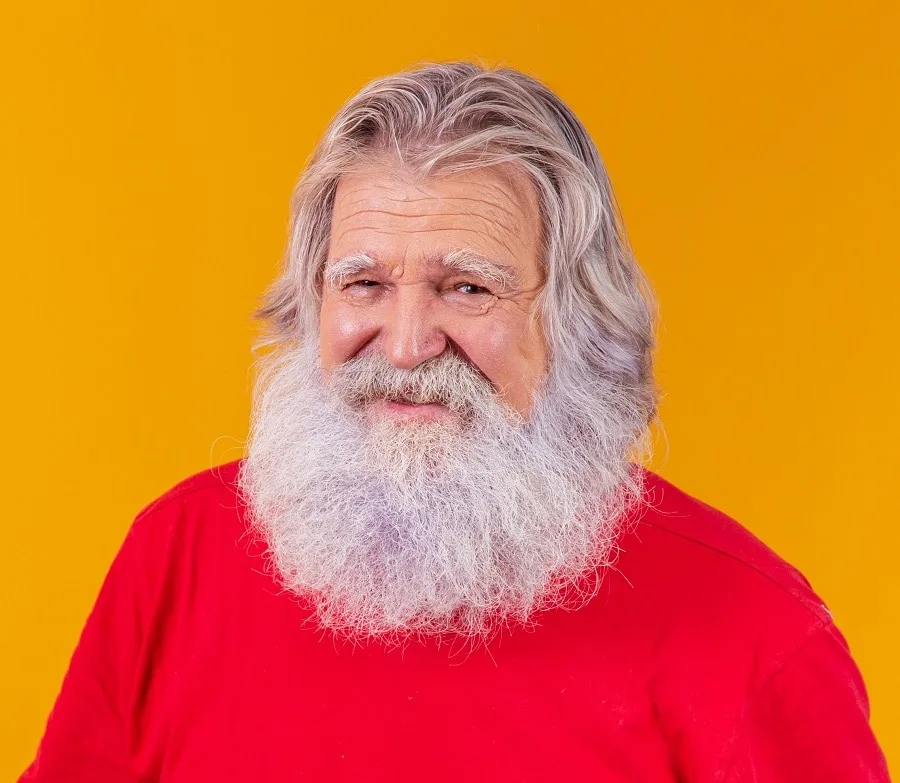 A lot of men over the age of 70 find that their hair isn't as thick as it used to be. This can make it difficult to style. One way to overcome this problem is to keep long bangs that blend into a bob. This will give the illusion of thicker hair and can be styled to look great.
2. White Curls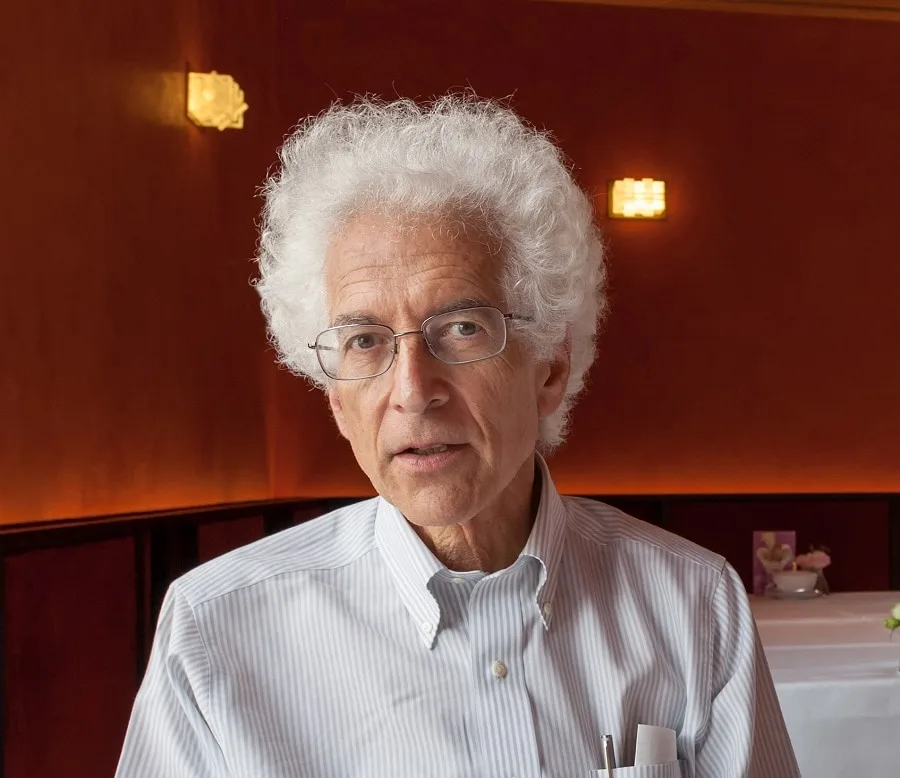 If you have thick white curly hair, you can keep it messy to make yourself look a wise guy. Wash your hair with volumizing shampoo to make the hair puffy. Next, air dries the hair and brush it back to get a bushy hairstyle.
3.
Fine Waves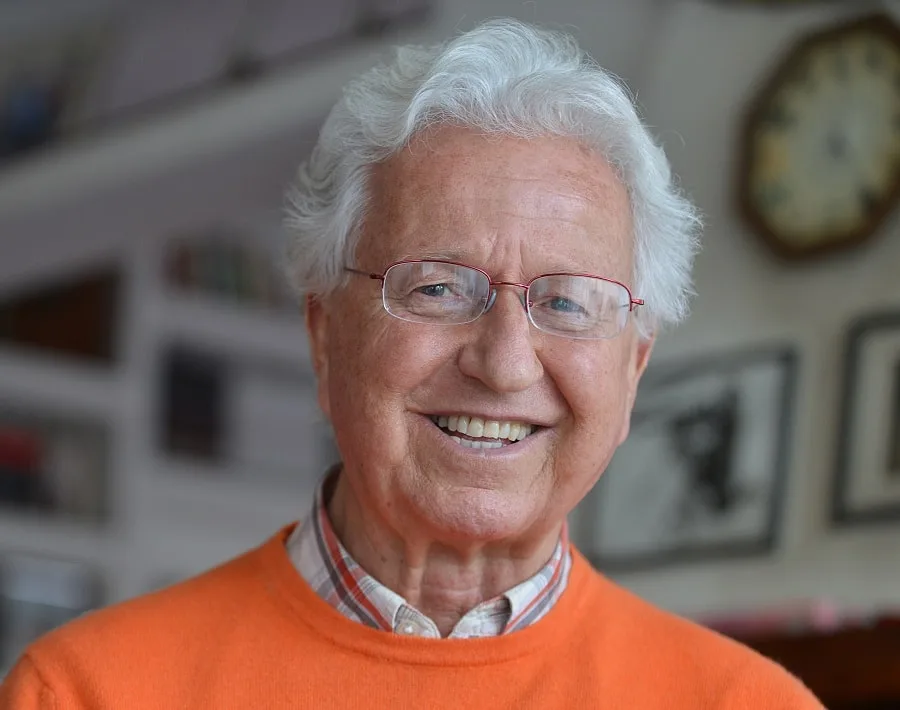 Use a lightweight, volumizing shampoo and conditioner to give your hair some body. Next, blow dry the hair to help accentuate your natural pattern, or you can air dry too. Finally, brush your hair back with a bristle comb to define the waves.
4.
Side Part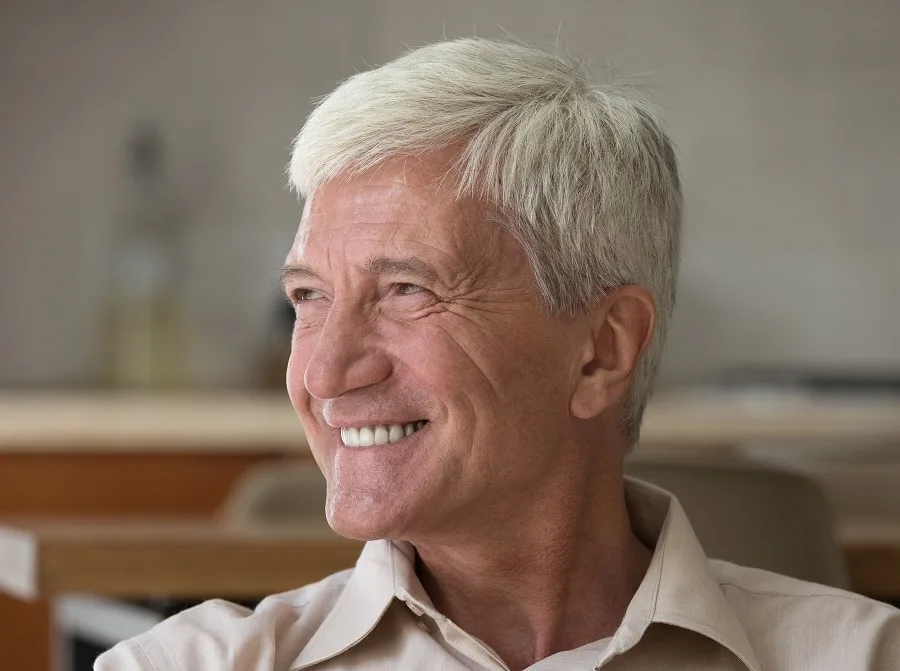 Make sure the hair is cut short enough that it doesn't hang over the ears or in the eyes. Start with dry hair and comb them, making a side part. You may use a hairspray to keep it in place. This hairstyle is great for men over 70 with straight gray hair.
5.
Long Ponytail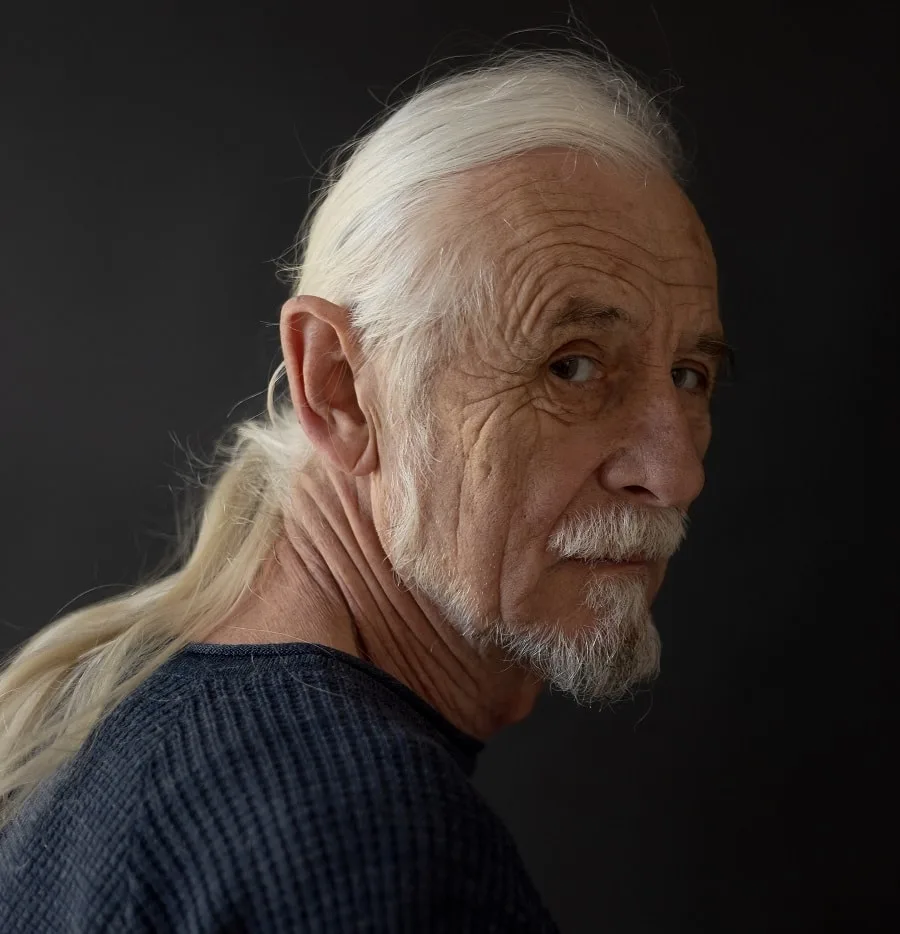 If you're an old man who is blessed with long hair, ponytails are a practical way to keep their hair out of their faces.
But, for a man over 70, styling a ponytail might look crazy. Still, you can do it! Make sure your hair is clean and well-groomed. If you have any flyaway hairs, use a small amount of gel or pomade to tame them.
6.
Loose Slick Back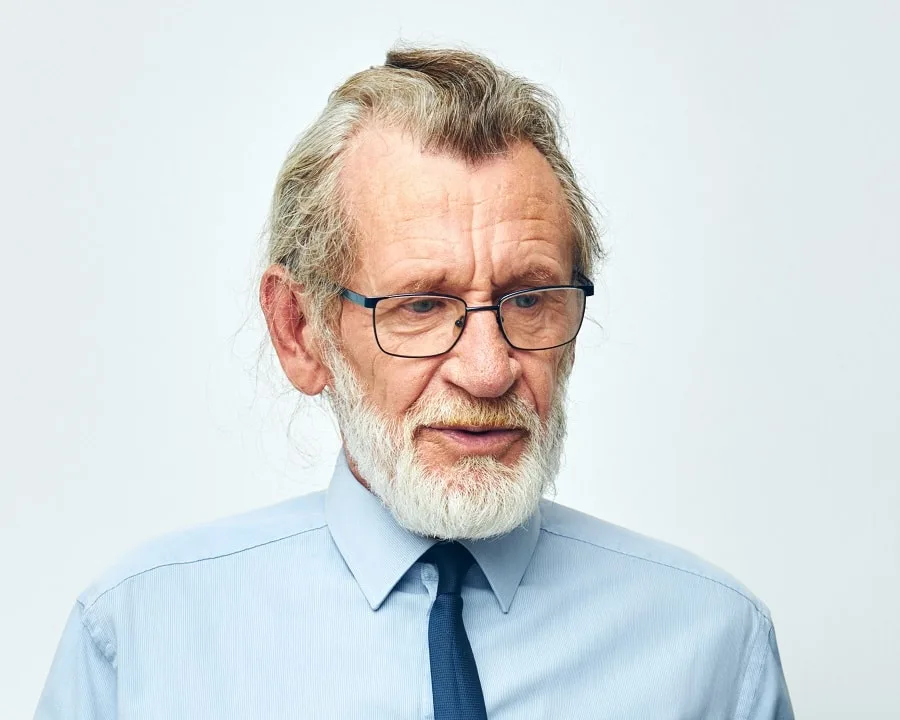 This style is easy to achieve with wet hair and a comb. And it can be dressed up or down depending on the occasion. To style a loose, slick back, start by combing your hair back with a wet brush. Finish by tucking any stray hairs behind your ears.
7. The
Waves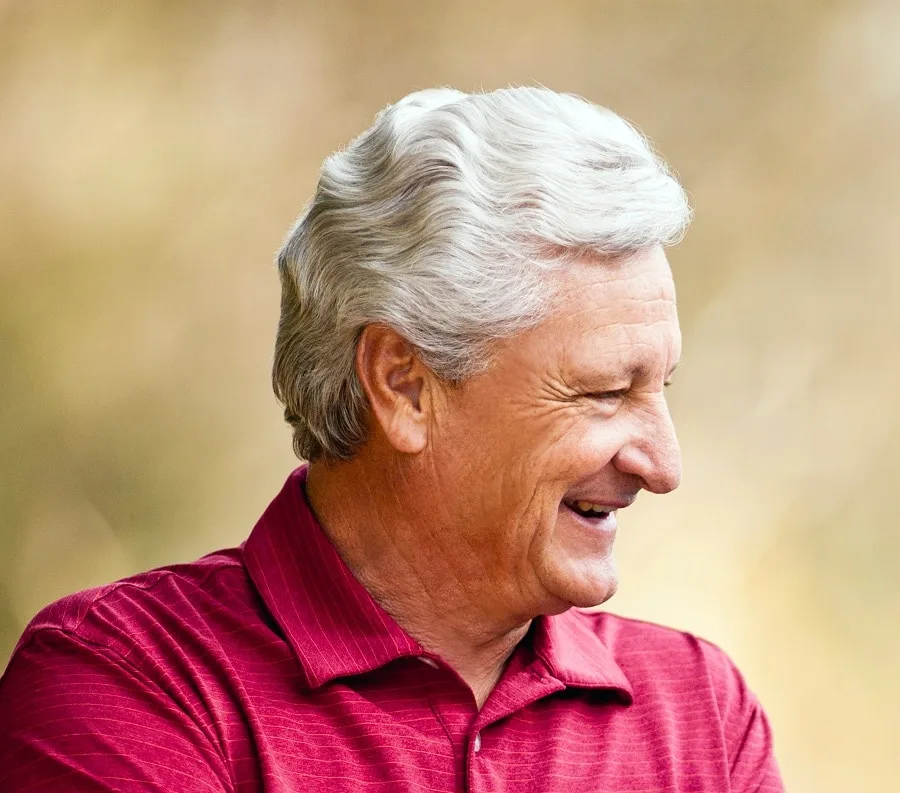 If you have medium-length thick wavy hair, don't get a fancy haircut. Instead, sweep your back with a hair brush. This will give your hair a more polished look with texture and help it lay wavy and flat.
8.
Long Bangs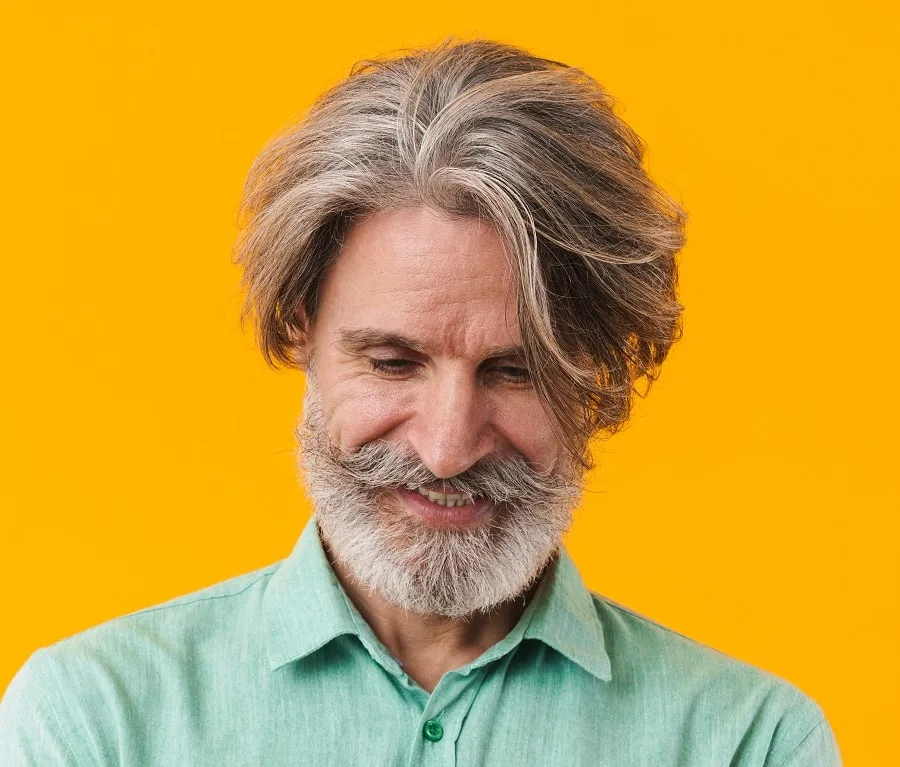 The key to this style is to part your hair in the middle. Then use an all-purpose comb to push your hair back gently, but let the bangs hang down. If your hair is particularly long, use a bit of gel and finish with hair spray.
9.
Short Afro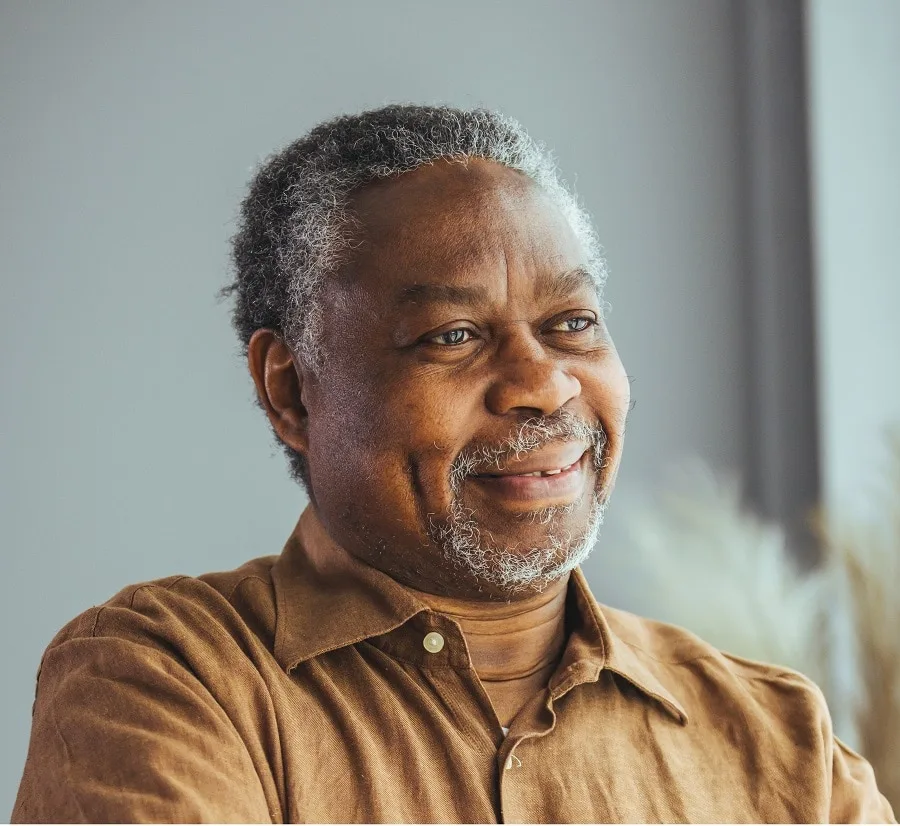 This hairstyle is perfect for black men over 70 who want to keep their afro hair looking trendy and stylish without having to put in too much effort. You can trim the hair short all around the head and let the hair grow for a month, and you will get this short afro look.
10.
Shaved Side + Comb Over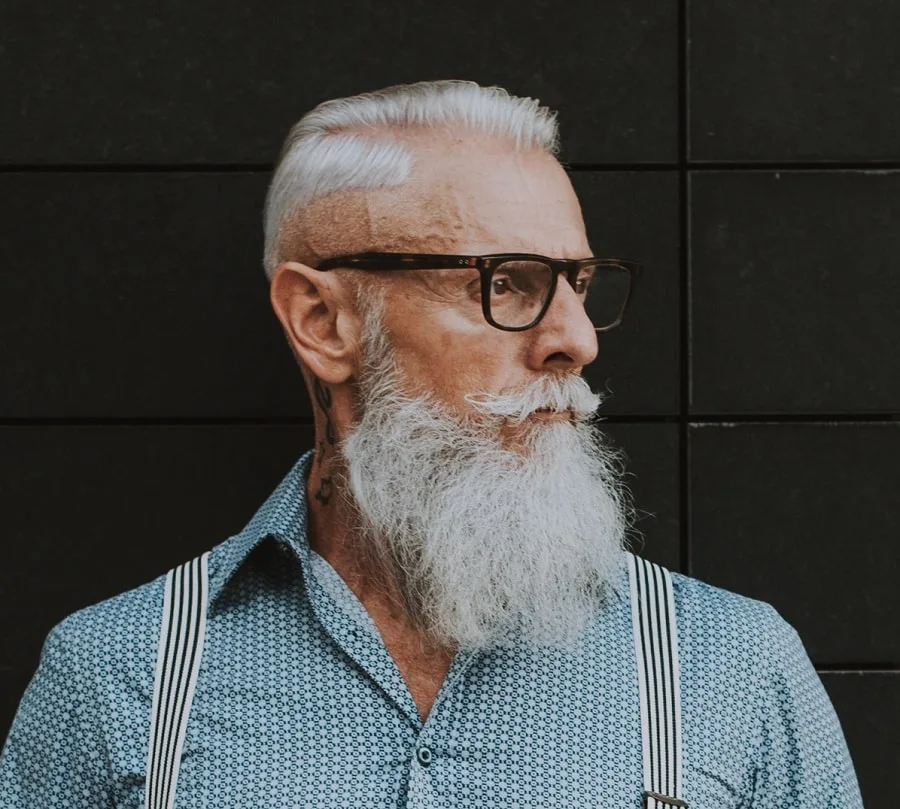 It is an excellent hairstyle for older guys over 70 who want to get a classy and fashionable style. To achieve this style, shave the sides while the top remains a bit longer. Use some hair cream and comb over by parting the side.
11.
Silky Straight Bob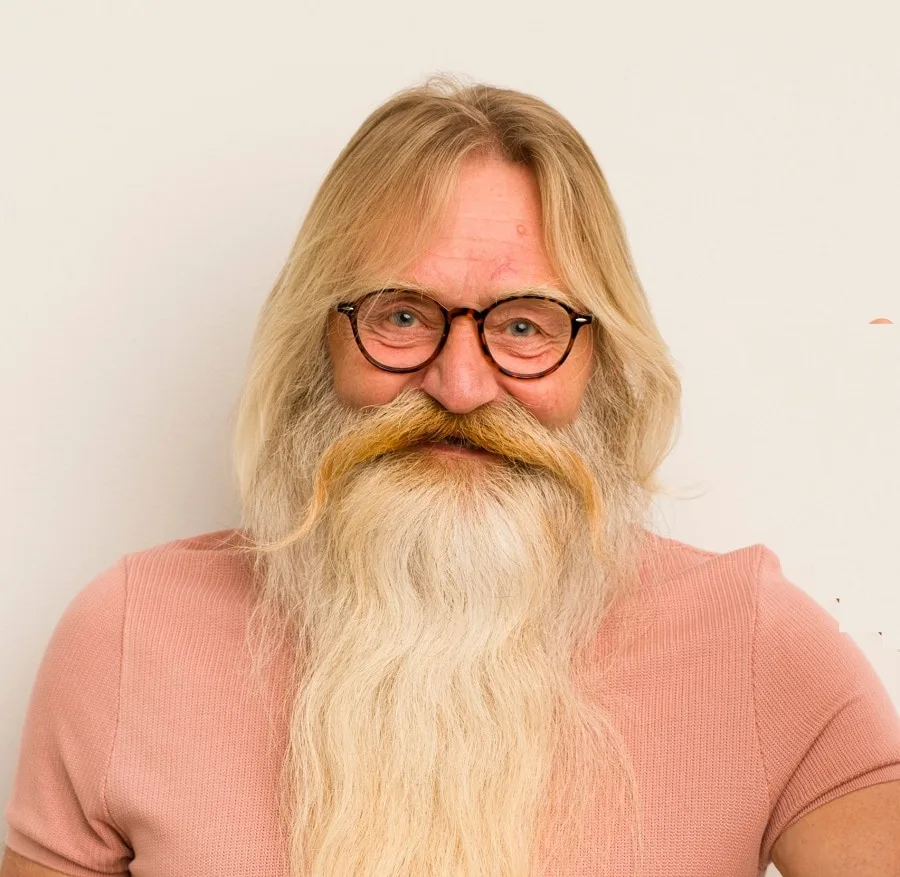 To get this style, start by shampooing and conditioning your hair to achieve a smooth, silky texture.
Next, use a fine-toothed comb to part your hair in the middle. You can then use a blow dryer to style your hair into place, or you can simply let it air dry.
12.
Uneven Cut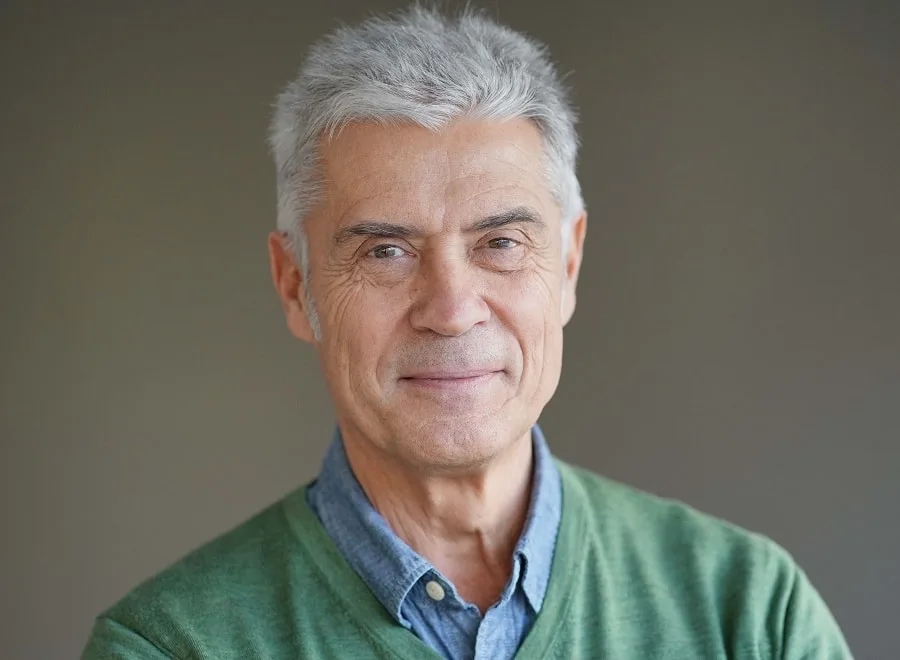 This is a shorter, more manageable haircut for over 70 years old men. It involves having short length hair on the sides and back, including the top. In addition to that, the length of the hair may vary on different parts of the head.
13.
Short Fringe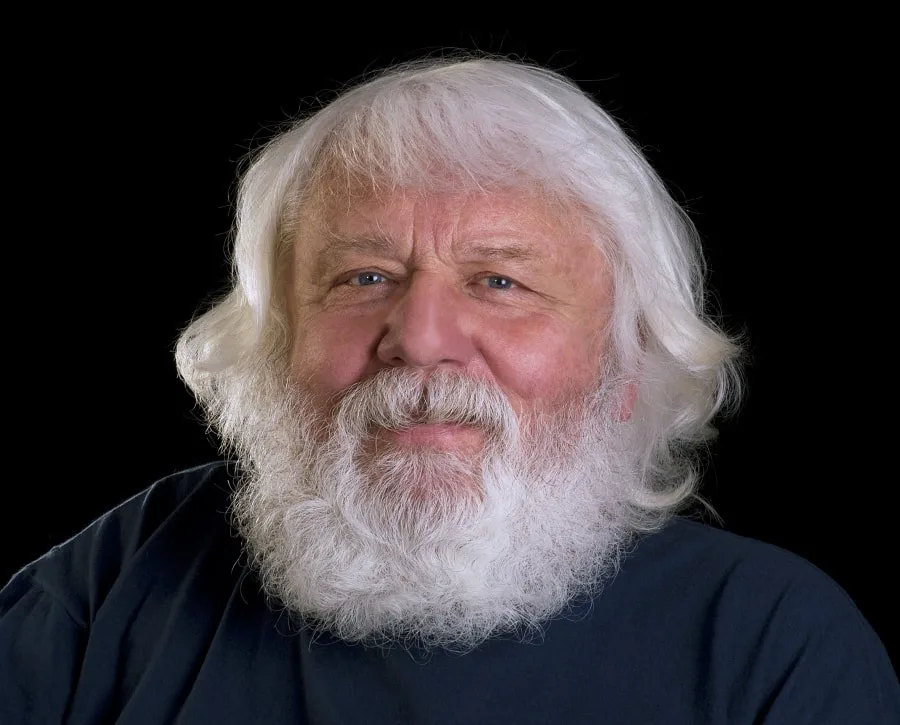 The key to this style is to cut the front hair short close to the forehead. Additionally, the style blends with long bangs and bob hair. The short fringe will help to camouflage any wrinkles or blemishes on the forehead, and the bob will help to create a sleek and polished look.
14.
Brush Back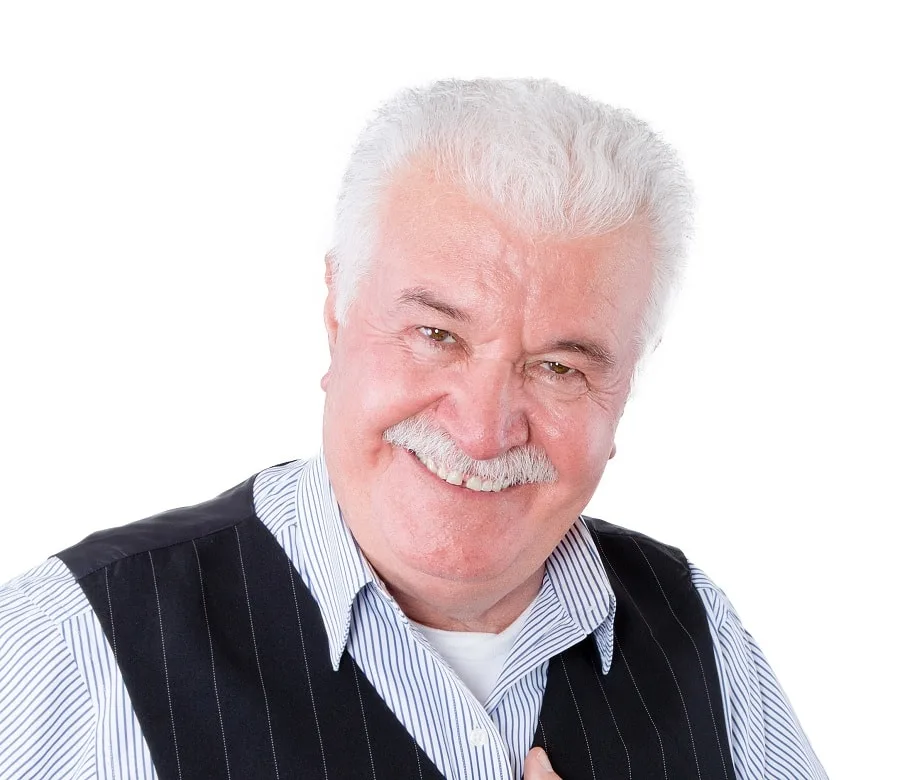 Back brushing is a great way to add volume and style to thin, white hair for older guys. It's a simple process: just brush your hair back with a soft-bristled brush. Start at the front of your head and work your way down. Be sure to use a light touch, so you don't damage your hair or skin.
15.
Side Swept on Receding Hair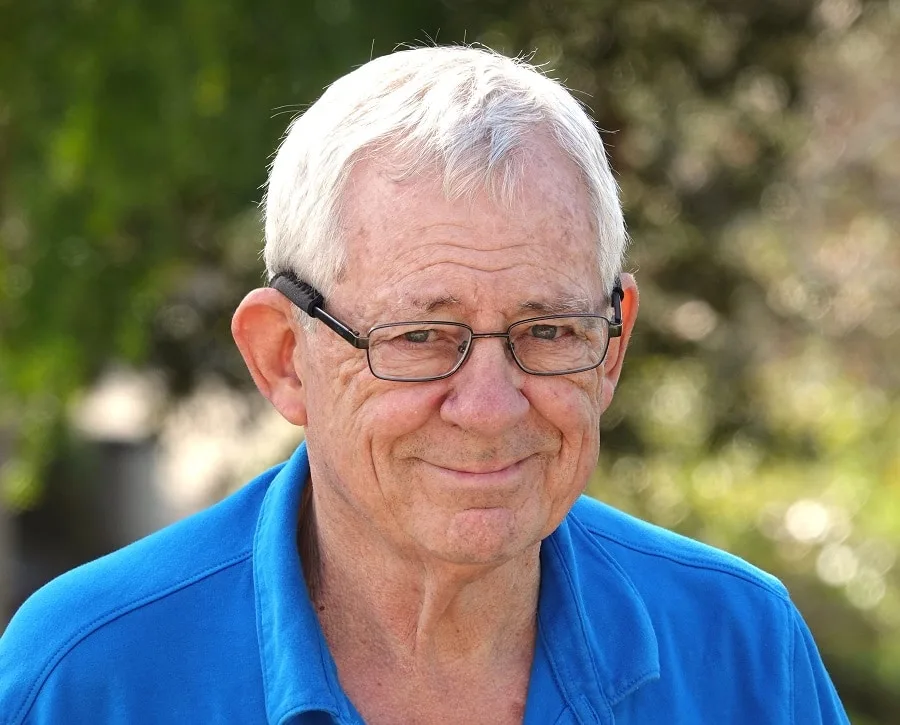 To achieve this look, simply comb your hair to the side. The key is to keep the sides longer so that your hair appears fuller and more polished. It is a great way to help camouflage a receding hairline for men over 70.
All these hairstyles for men over 70 are great for styling with beards. With so many options available, we're sure you'll find the perfect style that will make you look and feel your best.