When it comes to short haircuts for older men, people have several options to choose from! Most people think selecting the right way to style their hair can be difficult, especially when you are aging and the options get limited. Well, not exactly!
Short Hairstyles for Old Men
Check these amazing old men's short hairstyles out to try with confidence!
1. Thick Textured Top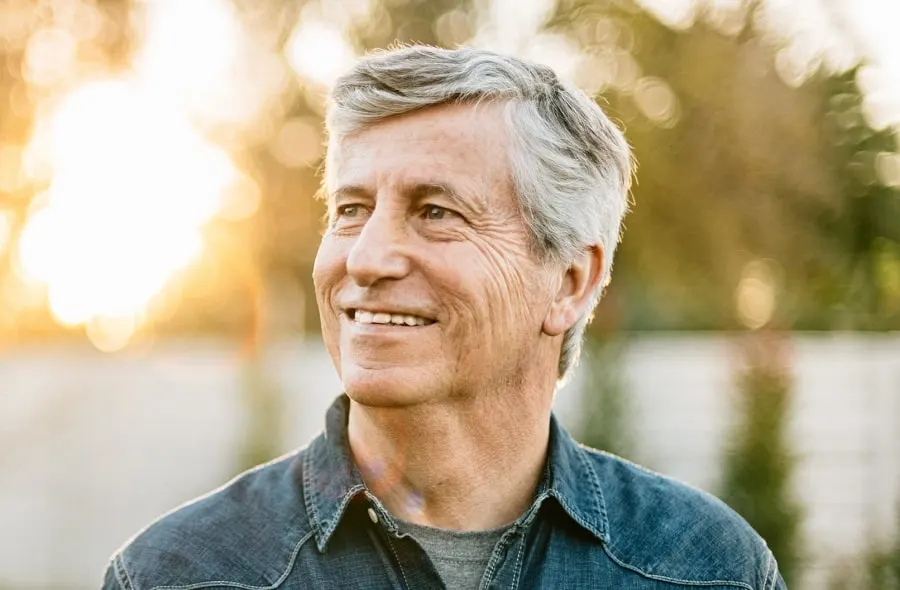 If you still have thick hair, this easy-to-maintain hairstyle is suitable for you. Ask your hairstylist to give you clean scissor cut sides similar in length to the strands at the top. A classic side part completes your look.
2. Classic Comb-Over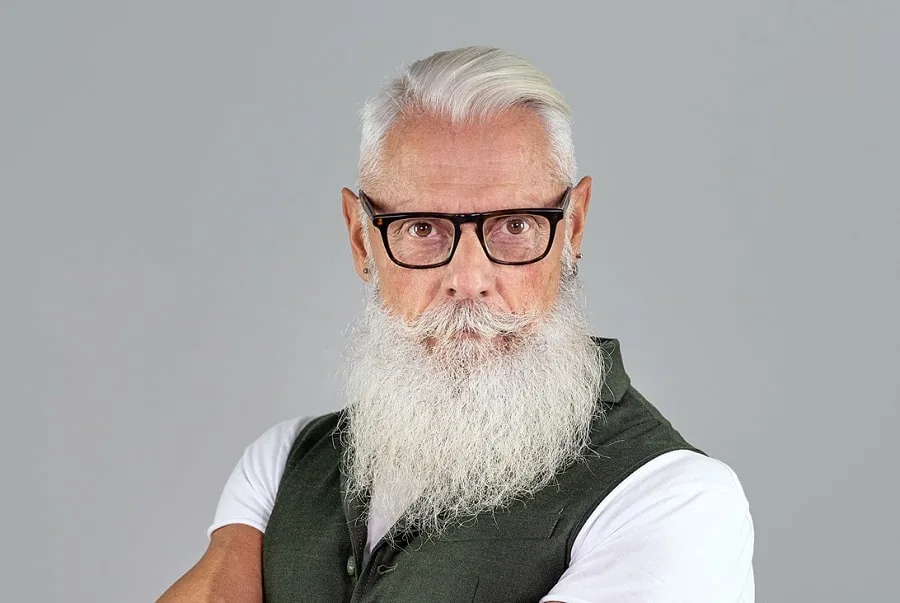 A side-swept comb-over is simple to achieve and it gives you a classic look when combined with glasses. Get a clean undercut on the sides and keep the top long. Pair your comb-over with a messy long beard to complete this look.
3. Wavy Short Hair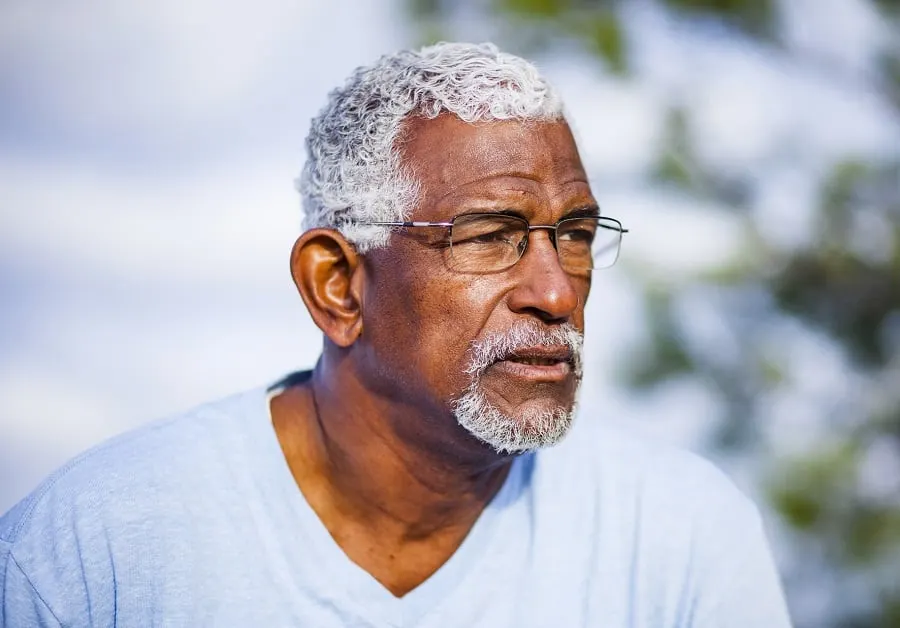 This is something suitable for older men who want to keep it short and low maintenance. Flaunt your wavy white strands by getting a deep trim all over your head. This hairstyle goes well with a neatly trimmed goatee.
4. Messy Side Part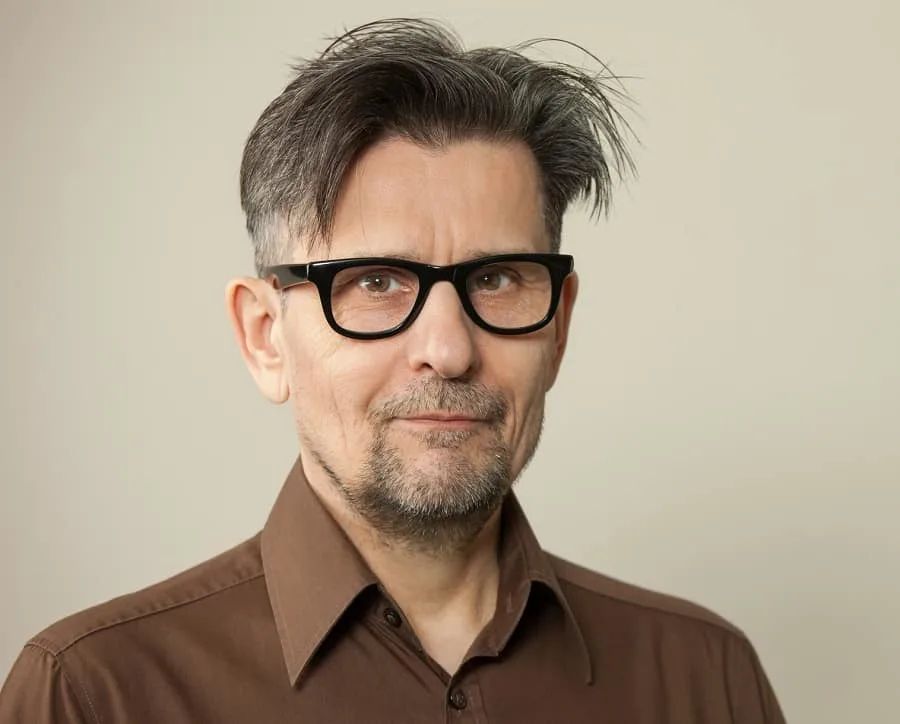 Show off your salt and pepper hair with this side-swept messy look. Get a faded undercut with longer strands on the top. With a side part, tousle your hair to get a tangled appearance. A rugged balboo bear will set off your look.
5. Modern Quiff with Beard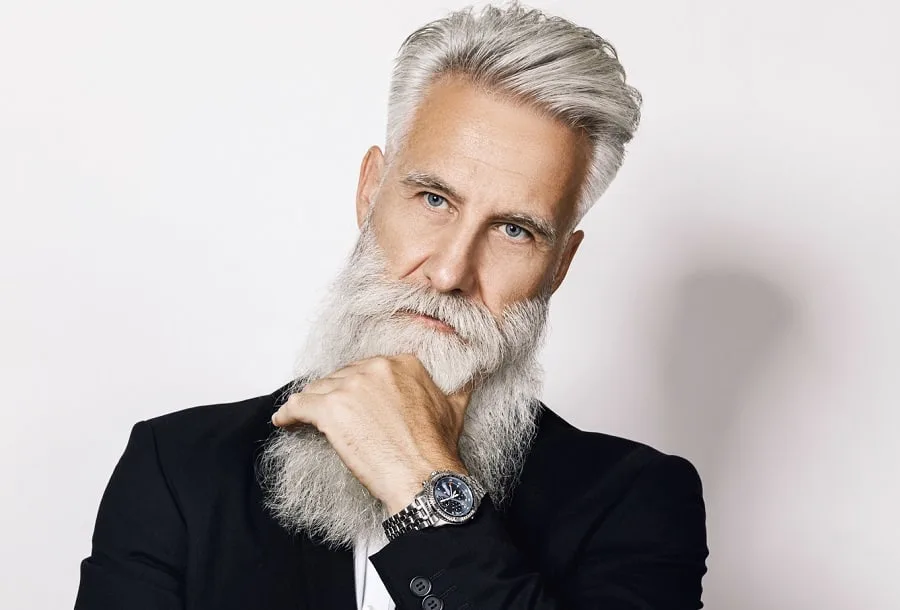 Age does not matter when it comes to style. This look can be achieved by pairing a modern quiff with a well-kept long beard. The sides are trimmed down for a neat look. With a bit of maintenance, this style will surely turn some heads.
6. Long Flowy Hair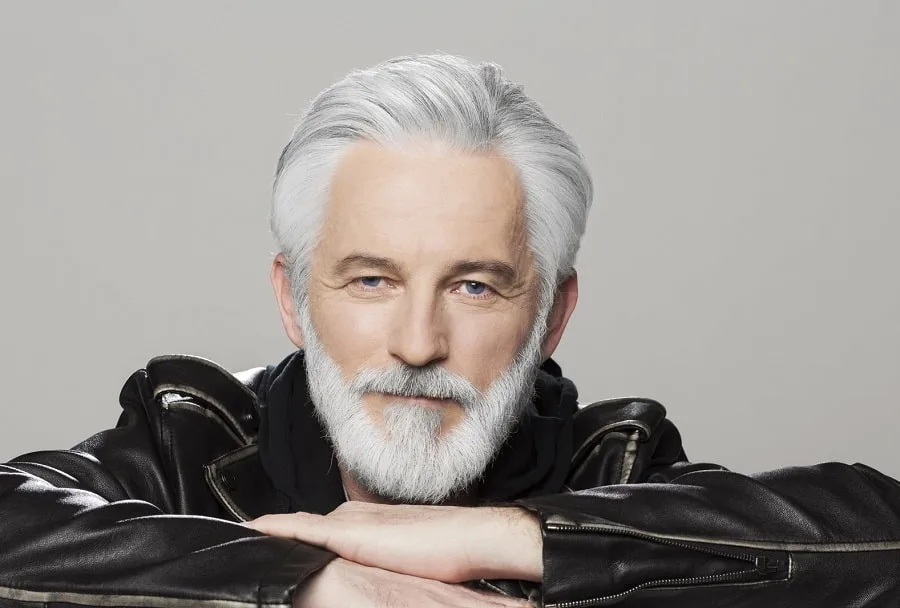 Having thick hair and a beard in your older age can prove to be a true blessing with this chic hairstyle. Brush back all of your long hair with a subtle side part using a comb. A well-trimmed beard and moustache will further captivate your look.
7. Sleek Look with Tapered Sides
This hairstyle is suitable if someone have thin hair but still want to keep them long. Allow the side-swept long strands to fall over your tapered sides. This hairstyle gives a fuller look. A well-kept short beard completes this style.
8. Short and Spiky
Older men can still rock a spiky short haircut. This hairstyle gives a youthful look. The spiky top is kept longer than the sides. One can dye their hair entirely white to further accentuate the wild appearance.
9. Silver Flat Top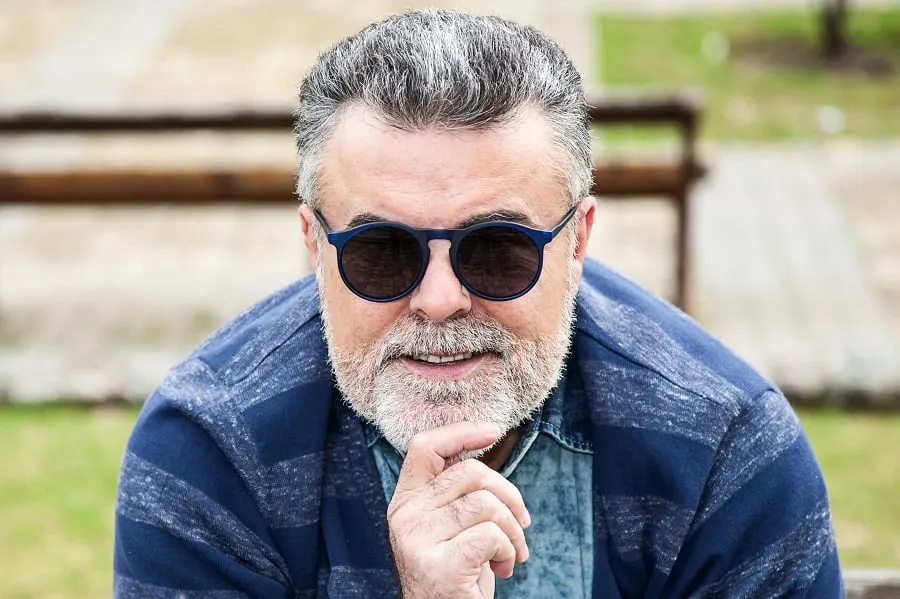 This silver flat top hairstyle can be achieved by growing out a buzz cut. The top is brushed up with neatly clipped sides. This style is low maintenance and easy to carry. This is a suitable haircut for older men with a rugged beard.
10. Pompadour Fade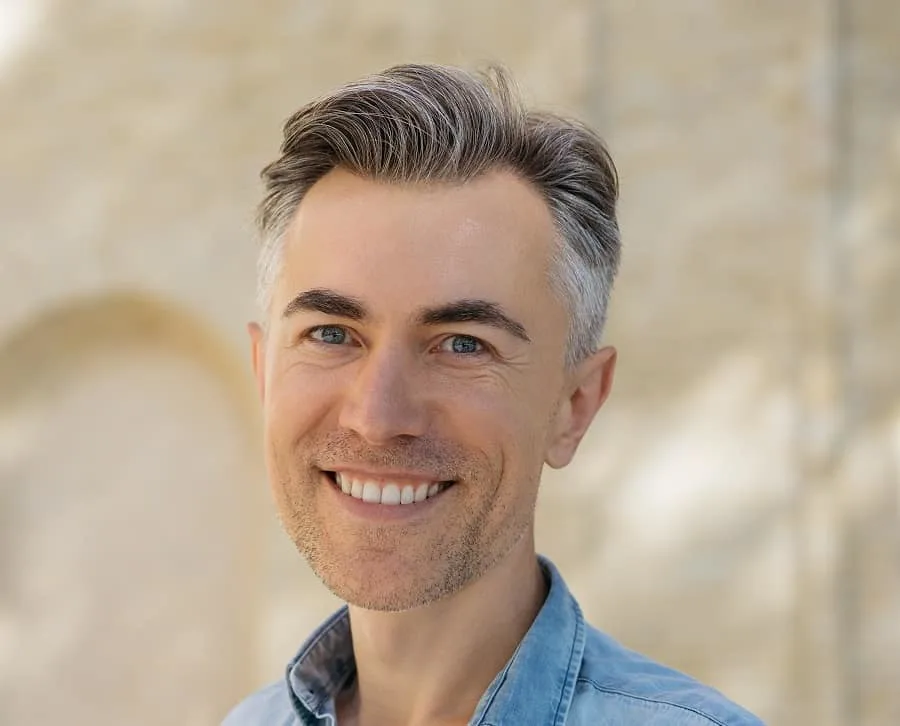 A pompadour fade never gets old. To achieve this two-toned look, dye the tapered sides in an icy white hue and pair them up with the darker strands at the top. The subtle side part gives a cool and classy look.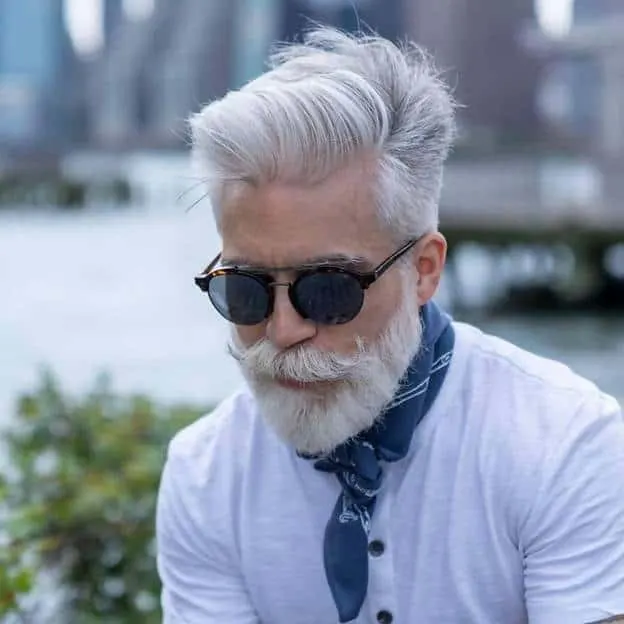 This older men's short hairstyle with beard is timeless and pairing it with the salt and pepper look just adds to the class it carries. Old men should definitely give this one a try if they are looking for something that is in the trends and will definitely attract attention when outside.
It requires the hair to be a bit longer in length, plus a full beard would be an added bonus. With the grey beard combined, you can easily pull off this charming look.
12. Salt and Pepper Fohawk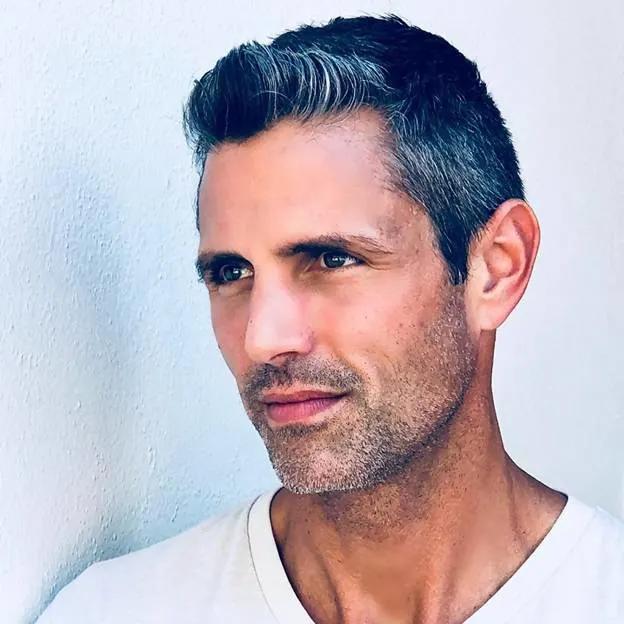 So what if you are getting old, a fohawk is something to suit any age, all you need is the right confidence to carry it. Having black and white peppered out makes the fohawk more cool and chic. This style is especially for those wanting little or short length and maximum mass on the crown.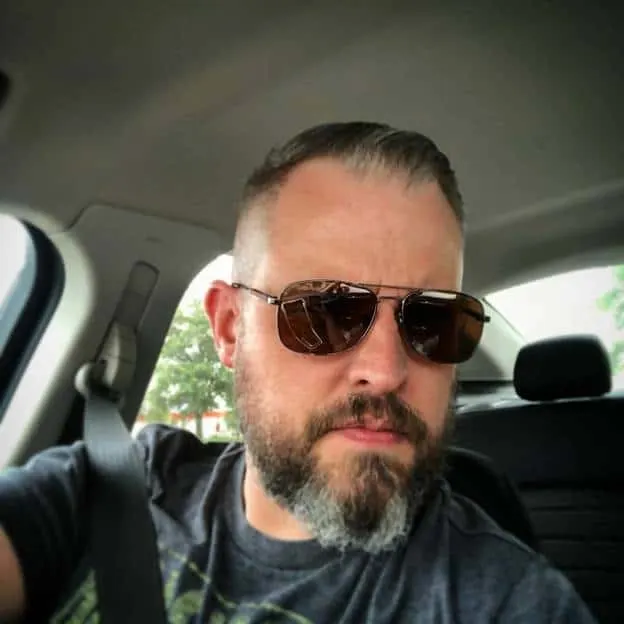 Growing old for some means having to deal with the trauma of thin hair or balding hair. You can easily overcome these issues by opting for the low skin fade hairstyle.
This short haircut for older men is subtle and cool. It is easy to carry and maintain. At the same time, rough scruffy beard to match the style makes it look even more charming.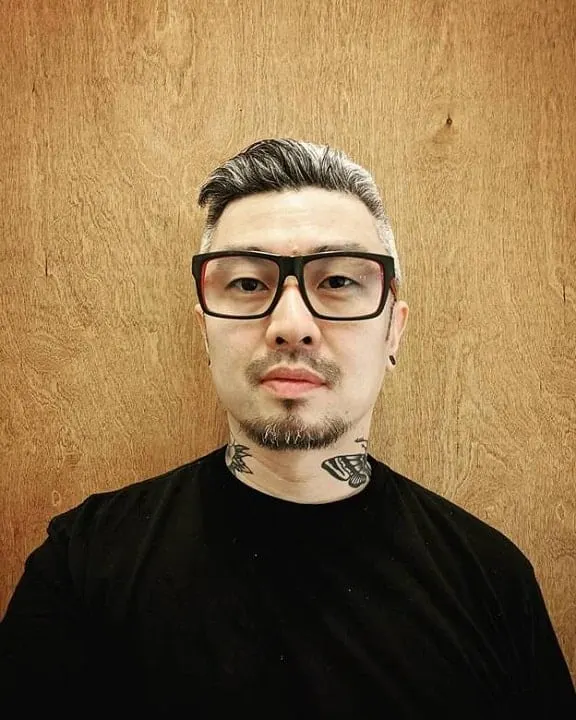 Next hairstyle on the list is a side-swept. This hairstyle for older guys with short hair is neat and cool, it gives you the charming look when it is done in the greys. The side-swept adds class to the style.
It is easy to pull off and at the same time, you can play with the short length and the sides too. If you want the sides tapered or razored it's up to you.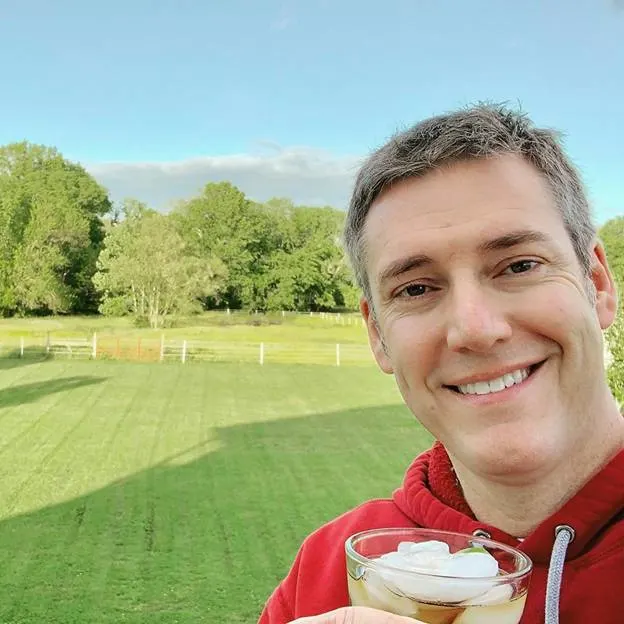 A crew cut is another remedy to wear very short hair for old men that is prone to thinning or balding. This style is neat, doesn't require much maintenance plus extremely cool when done on white and black hair.
You can try this cut with the bald fade added effect to keep the style up to date and in fashion. If you are a fan of the military, then this style is totally your pick.
16. Crop it off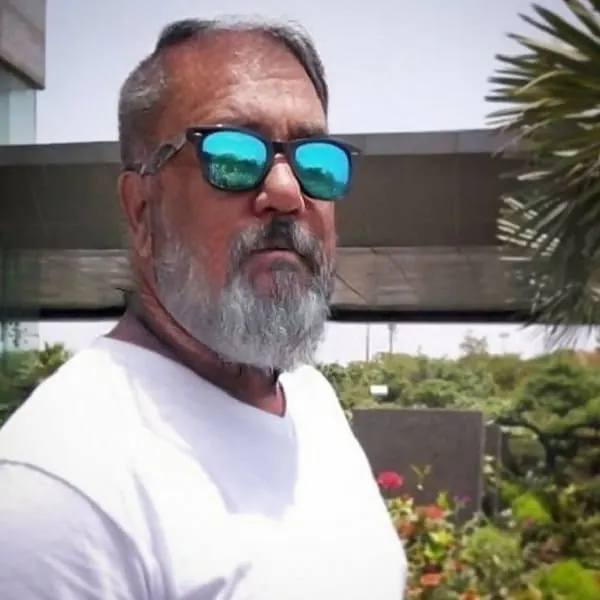 A clean neat cut, with pretty short length to shoo away any balding signs or show the thinning of the hair as the men ages. This sleek hairstyle is an example from the military haircut.
If you are a military fan and want something neat and short for the hair, this style is a must-try then. It does not require much effort and a little to no maintenance. This short hairdo for older men can be altered to your liking. You can have the sides tapered or have a skin fade at the temples.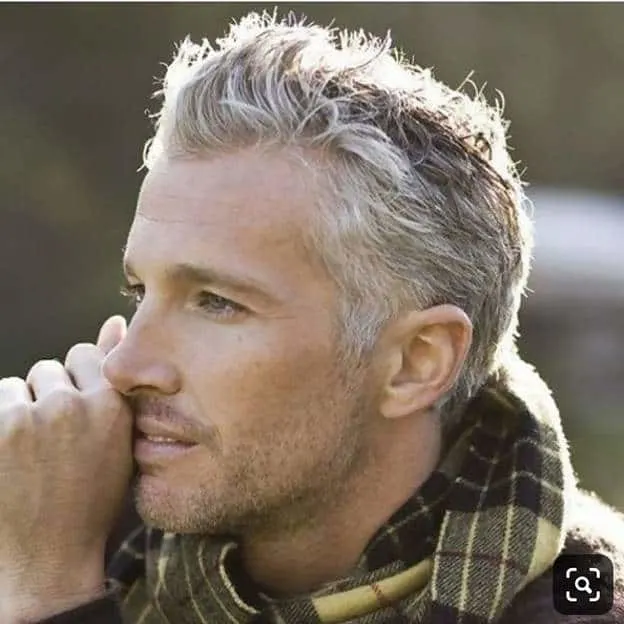 Looking for a playful look in your fifties? Well, this messy look is something you should try then. In order to achieve this look, you need to blow dry your hair and once done apply some hair wax into them.
After that run your fingers backward through the locks to achieve the messy textured look. This short & messy hairstyle is perfect for older men looking to add some zing to the look. It's bold and one of our favorite hairstyles on the list.
If you're an old man over 70, consider this elegant look. A side part is another charming older men's short hair idea. The style is a perfect set up to cover the receding hairline and at the same time, gives some coverage over the forehead. The style is easy to put together and requires little to no maintenance.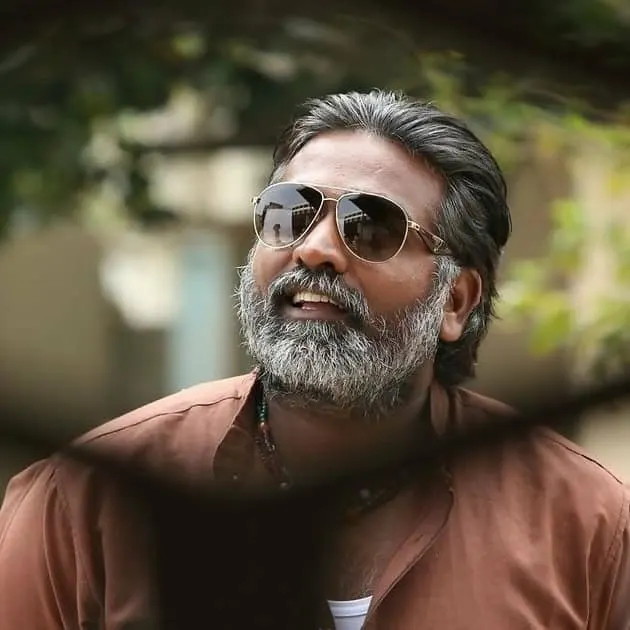 A short haircut that is simple yet a must-try for older guys. You can easily pull off this one and it doesn't require much thought to put together. You will require a small amount of hair product to keep the locks in place, otherwise, there isn't much to it than combing back. The style is recommended for men with thin hair.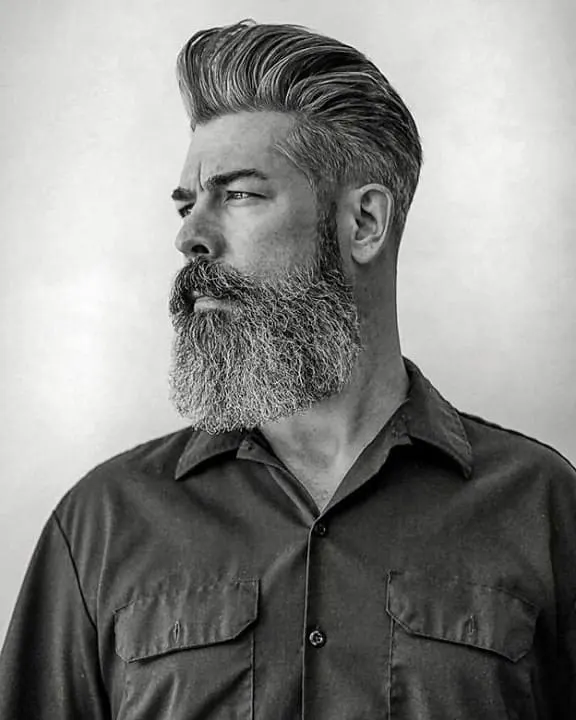 A short comb-over is a sleek look that totally looks elegant. For men with the platinum blonde hair, this hairstyle is a must-try. The style is elegant and is especially for men with slightly longer hair.
The style will require some effort to pull it off, but matching it off with a beard will make many swoons. So do try this short haircut for older men out if you are looking to grab some attention.