When you buy through links on our site, we may earn an affiliate commission.
If you've ever considered hot oil treatment for hair, you're making a strong choice to ensure the health of your hair and scalp.
It's important to make sure you're able to take care of your hair at all costs, and repairing from serious damage can often be a huge time commitment. Hot oil hair treatments are one of the best ways to do this and are surprisingly easy.
Using hot or warm oil on your hair might sound frightening if you've never done a hot oil treatment for hair before, but it's surprisingly easy to do by yourself or with the help of a friend.
Besides finding the right oil, it's an easy and safe process that you can easily do on a spare evening before a shower, or during the late morning to feel extra refreshed before you start your day.
How Does Hot Oil Treatment Work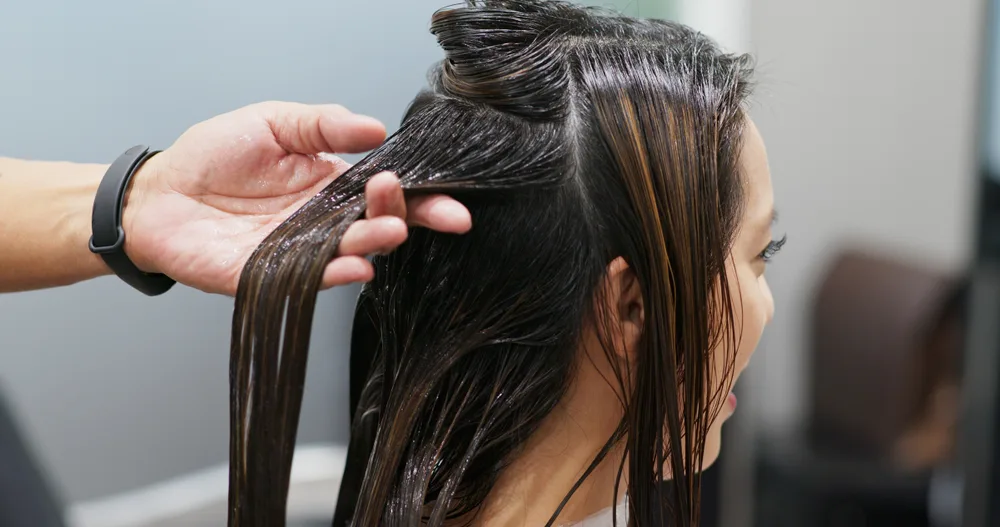 Hot oil essentially opens up your hair, as the heat lets dry strands invite in hydration and healthier products to nourish it.
The products themselves usually are full of other vitamins and chemicals that can provide additional support to your hair depending on your needs and help blood flow to the scalp to help it grow fuller and more healthily. In short, it gives your hair a fresh and clean start.
The idea behind a hot oil treatment process is that you enable your hair to take in nutrients before you begin your usual shower routine, taking about thirty to forty minutes beforehand to apply the oil and let it sit. To accomplish this, ensure that you apply carefully and use the right product for your needs.
Different Oils for Every Type of Hair
Benefits of Hot Oil Treatment
Since the hot oil opens up your hair and makes your scalp more sensitive to positive benefits, there's tons of range that hot oil can do for your hair regardless of the care you need.
Those with dry and frizzy hair will be able to restore its volume, while thick and oily hair will be able to restore a natural shine. It's a great treatment for you to try whether your hair needs repairs, or if you just want a little extra.
However, different products have different beneficial effects when it comes to what you need. Just because one oil will help with frizz and flyaways, doesn't mean it'll also help with dandruff or split ends control.
There's also a wide difference between oils intended to maximize healthy hair and oils meant to heal broken and weakened hair, so the benefits will come down to which oil you think is right for you.
How to Do Hot Oil Hair Treatment Yourself
Trying to do a hot oil hair treatment yourself might seem scary, but it's extremely safe and won't require intensely scalding oil.
Hair oils are much thicker and gentler than you might expect, so doing it yourself or with a friend to help is an easy process if you want to treat your hair with a little extra care.
Step 1: Find Your Perfect Hair Oil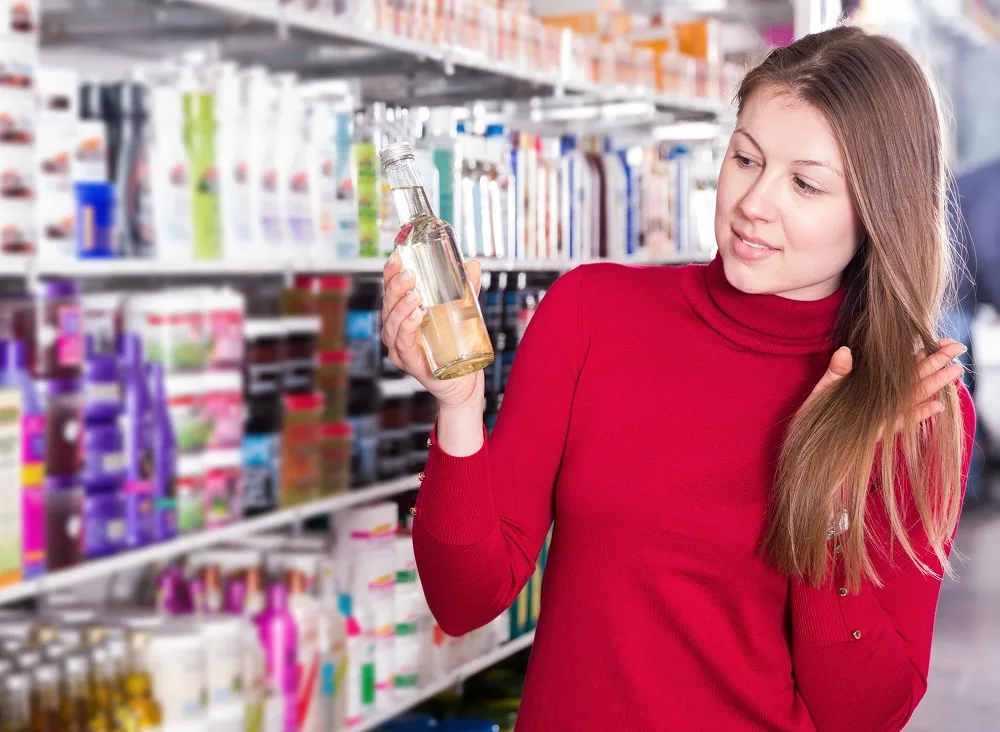 The first thing you'll need is the oil itself, and as mentioned already, you'll need to make sure you pick the oil that suits your needs.
There are tons of options you can go for, but there are a few specific items we suggest that can cover all kinds of specific needs for natural, colored, and sensitive types of hair.
Sale
This paraben-free option from Pure Natural's Okay brand is a great option if your hair isn't specifically damaged but needs more natural shine and volume after feeling stagnant and frizzy due to poor curly hair care.
It's a healthy option with Omega 6 & 9 fatty acids to make sure the blood circulation is strong while doing the treatment and does a great job of increasing the bounce and elasticity of curly hair as well.
Pros
Great for dark and natural curly hair
Wonderful fatty acids to encourage blood circulation
Cons
Fairly small product size
No products found.
While the other treatments are better for encouraging natural hair to flow and grow better, this Jojoba Hot Oil option is a great choice for hair damaged through heavy use of bleaches, chemicals, and intense styling.
It's a great solution if you do a lot of work with your hair and you need to reset it as it gives a huge amount of comfort that lets your other products do their work much easier.
Pros
Effective at healing naturally brittle and overheated hair
Great liquid volume for a reasonable price
Cons
LATINOIL Chia Oil 2 oz / 60 ml - Instant Repair For Damaged Hair - Eliminates...
Chía Oil Hair Treatment - First treatment for hair formulated based on Chia Seed Oil
Its clear formula light and rich in antioxidants and omegas 3-6-9, that work to nourish and hydrate the hair from tip to...
Provides hydration, softness, shine and a lasting color tone, provides body in thin hair and controls frizz in thick hair,...
If your hair is dry and frizzy but not seriously damaged from the extra styling and hair color products, the Latinoil Chia & Jojoba Oil is a great option.
This general oil gives strength without affecting the color or bleach, and it accelerates the bleach processing time if you're still freshly colored. You can improve the quality of your hair and repair it from damage caused by harmful chemicals from the coloring process.
Pros
Won't change or affect the color of your hair
Includes strong UV protection
Cons
More premium pricing than many other oil treatment products
The other oils mentioned earlier are great for specific needs of natural and damaged hair, but this option from Chi Luxury is easily the most versatile of the hot oils we recommend.
Whether you have damaged and vulnerable hair or natural hair that needs a refresh, this product is full of powerful antioxidants and vitamins that'll give your hair exactly what it needs and keep it safe from other products that might cause damage.
Pros
Great at restoring all kinds of hair from healthy to damaged
Extremely stylish packaging
Cons
Slightly higher cost than other more specialized products
Step 2: Try A Patch Test
Once you have your product, the next thing you need to do is prepare the oil, which you can usually do using a microwave. Use a few spoonfuls, as a small amount will spread through your hair quite easily and doesn't need to overwhelm your entire scalp to work effectively.
To make sure you don't burn yourself or put a new product in your hair that you might react to unexpectedly, it's good to test the oil before applying it in greater quantities.
The best way to prevent this is to use a small amount on your wrist first after heating it, making sure that it's warm enough to be soothing rather than painful. Once you rub in a very light amount on your body, let it sit for about a minute, and if it feels warm and stimulating you can continue freely.
The Ultimate Guide on Hair Oils for Natural Hair
Step 3: Apply Evenly And Massage Your Scalp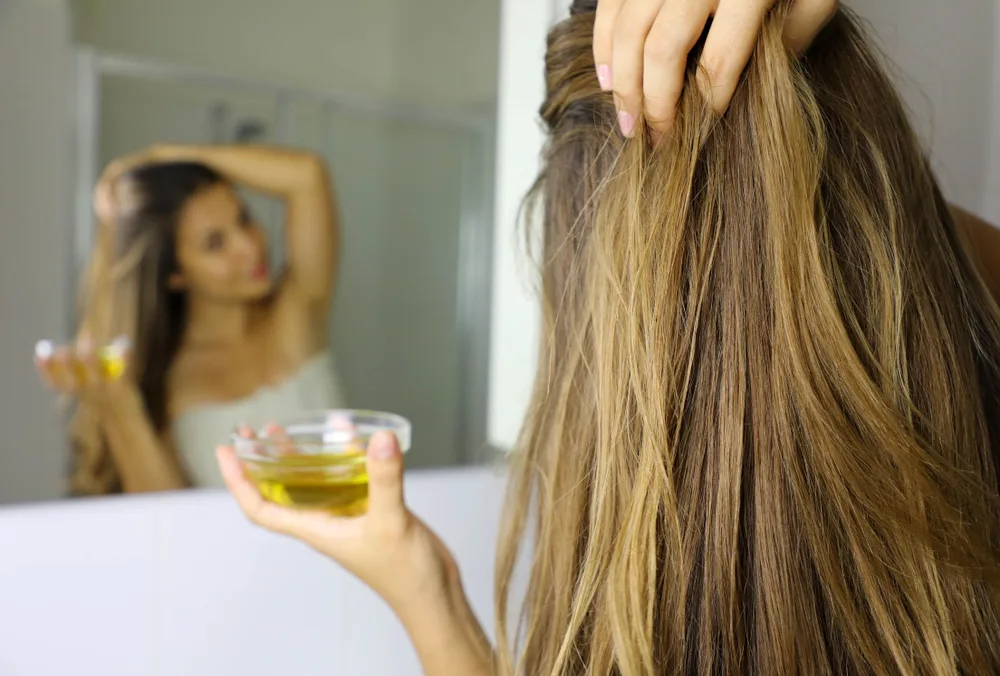 Since the oil will be warm enough to have on your skin, place the full amount of warm oil on your hands and spread it to your fingertips. This way, you can easily run your hands through your hair, starting with deeper circles around the scalp before spreading the oil to your ends to make sure there's a strong even coat.
To ensure it spreads evenly through long hair, you should use a wide-tooth comb to avoid it bunching in a single section of your hair without noticing. Once you feel it's applied thoroughly, you've made it through the challenging part of a hot oil treatment.
Step 4: Cover For 20 Minutes, Then Wash with Shampoo and Conditioner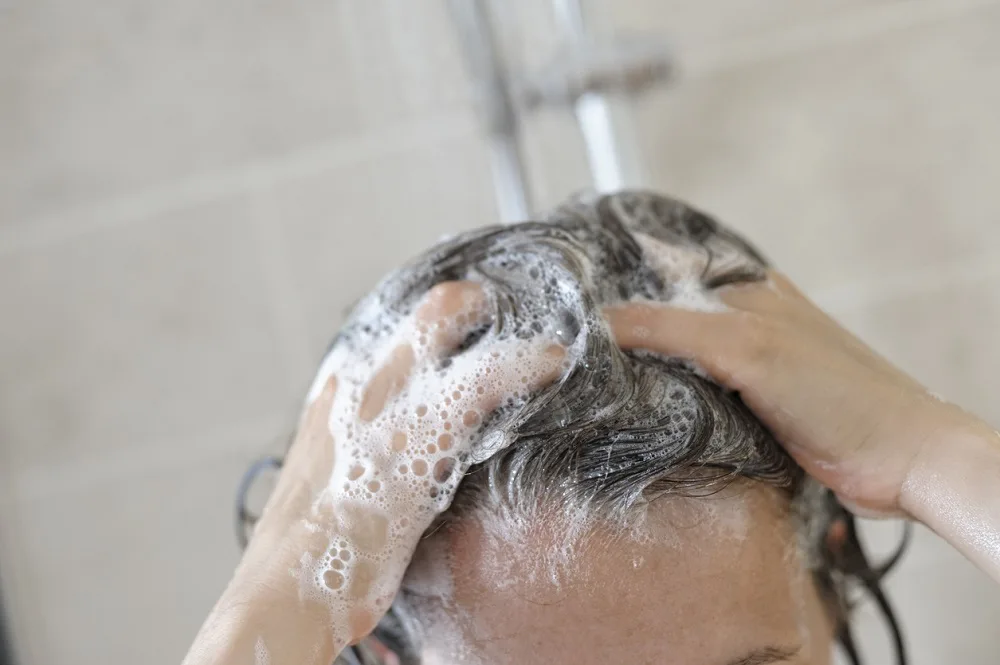 While waiting might not seem challenging, the time you spend with the oil on your hair might be the more enduring part of this experience.
Make sure to cover it in a shower cap to make sure the oil can properly absorb without being interrupted by light, air, or external moisture, and then you'll have to wait around 15 to 30 minutes to make sure your hair takes the nutrients the oil is meant to offer.
After you've waited and your hair feels stabilized, you can remove the cap and simply get in the shower to wash your hair.
Use both shampoo and conditioner to make sure you aren't leaving oil in your hair, but also because your hair will be far more receptive to healthier vitamins and ingredients you might have in your other moisturizing products. Once done, dry your hair safely, and your hair should feel wonderfully refreshed and rejuvenated.