Long hairstyles are always a popular choice for women of all ages. Having long hair means that you have a lot more hair to work with when you are creating your style. This means that it is possible to make some truly breathtaking hairstyling choices.
Women's Most Popular Long Hairstyles in 2017
If you do not have the patience to wait until your hair grows longer, you can always create long hairstyles by asking your stylist to put in long hair extensions for you. It is now possible to get extensions that fit so naturally with your own hair that nobody will even realise that you have hair extensions in. Ask your stylist what options are available to you if you want to try out any of these long hairstyles. Below is a list of 50 amazing hairstyles for women with long hair.
#1: Feathering
Open up your face by feathering out the hair that sits at the front of your head. Do this by curling it outwards around a barrel brush as you blow dry it.
Flicking the ends of your layers so that they curl in under your face help to frame it. Alternatively, flick the ends out to help to give you more bounce and volume.
#3: Bouncy Blowout
This look is only really suitable for long hairstyles because the bouncy curls tend to disappear more quickly on short hair. Concentrating the big curls below the chin allows the style to look glamorous but not too formal.
Beautiful blonde short hairstyles for girls
Get highlights and lowlights put in your hair to complement your natural colour. These additions can help to give your hair the appearance of more texture and volume.
Most popular sew-in haircuts for African American girls
#5: Long Hairstyle With Texture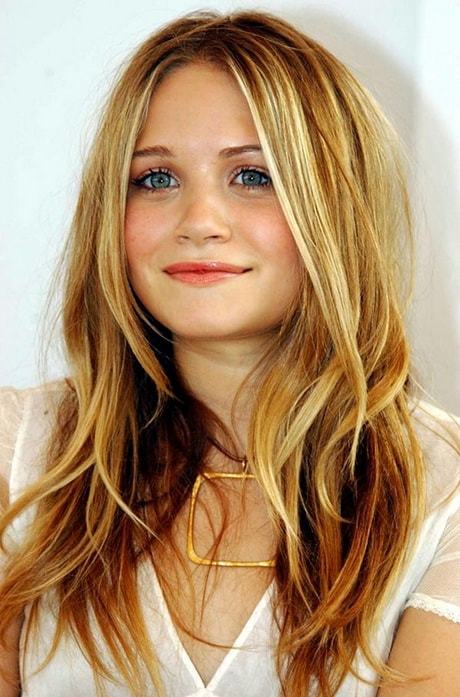 Add texture to long hairstyles by adding very loose waves towards the end of your length. Use curling tongs on the lower section to create curls, then brush through the curls to transform them into loose waves.