Korean women are smart, gorgeous, and of course creative when it comes to hair styling. Whether you are a Korean woman looking for hairstyle ideas or just curious about how they style their hair to get some creative ideas, we won't disappoint you.
The Koreans have made their mark in the beauty industry around the world. With their flawless complexions, shiny hair, and ability to age at an exceptionally slow rate, they have baffled the world, who now rush to follow their skin regimes and hair trends.
Korean hairstyles for women are becoming popular in the world, catering to a multitude of lengths and textures.
Amazing Korean Hairstyles for Women
If you're looking for an effortless hairdo that looks stylish, chic, youthful, and trendy, here are 15 of the latest short and long Korean hairstyles for women that'll make you look adorable and fabulous!
1. Korean Hairstyle for Round Face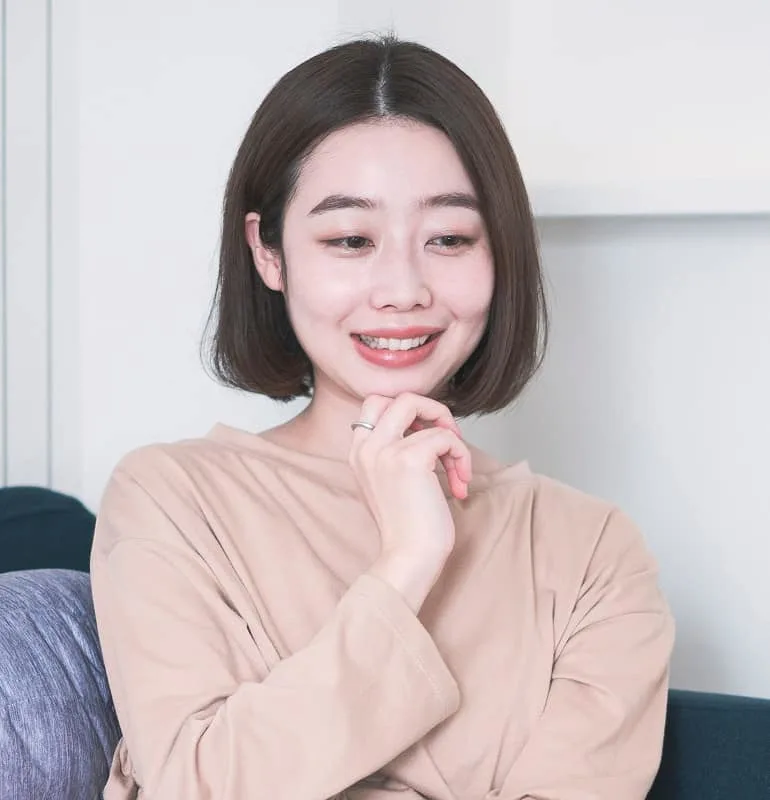 Simple yet classy, this bob stops at the jawline and features only a center part. For the woman who wakes up with little time to spare before work, it's the perfect look.
2. Korean Short Hairstyle
A side part and soft waves dress up a short hairstyle. Bangs that partially cover the face create a soft, inviting look.
3. Korean Bangs Hairstyle
Want to add a touch of edge to your straight bob? You can't go wrong with straight bangs that are the most piecey and bluntly cut, so they stop just at eyebrows. Wear it with your favorite sunglasses for Insta-worthy snapshots.
If you're a working woman or even a college-going student, or perhaps just someone with a lot to do in a day and very little time to do it, the boyish pixie is the best hairstyle for you. It's suitable for warm and humid weather and takes little to no effort to manage.
5. Side Swept Bob
The side-swept bob is a simple yet stylish hairdo for all types of wavy Korean hair. It is particularly ideal for women with sharp features.
For someone with a more subtle face cut, this bob will add a touch of elegance to their look. The bob gives a more voluminous look to your hair and looks both smart and attractive at the same time.
6. Stylish Layers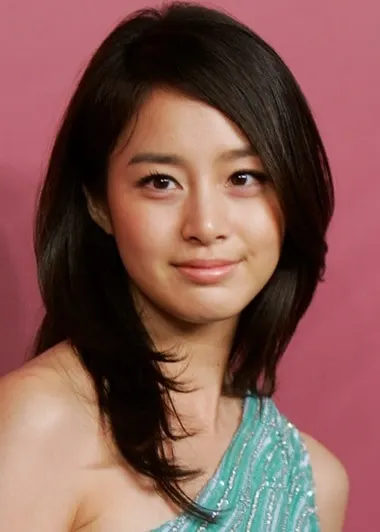 Layers give a graceful yet playful look to a person and frame the face perfectly. You can straighten or curl your hair, depending on your mood or the occasion, and you will look dashing regardless.
The layers can also be worn in a bun for a more sophisticated look or in a ponytail for a more fresh-faced look.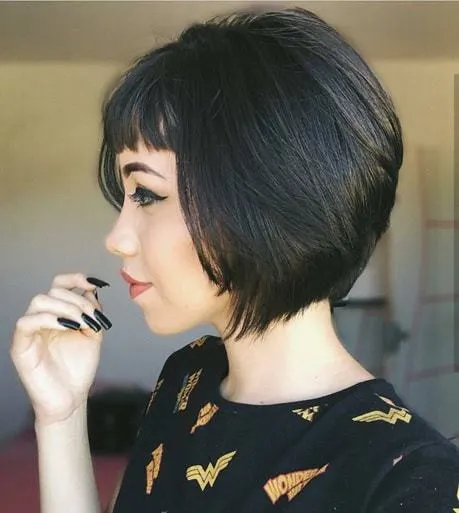 A full fringe with a sleek bob gives a flattering and youthful look. The gentle curls at the end add a fresh look to the cut.
Irrespective of whether a person has a long or short forehead, the fringe complements the facial structure in a graceful way. The hairdo would give off a sophisticated and fashionable look on any face!
8. Oval Shaped Bob
An aristocratic Korean hairstyle is absolutely perfect when you are attending a party or any formal program.
If you've ever been complimented for your full cheeks and broad forehead, this hairstyle would complement your face in the most perfect way!
It frames the face to give a sharp and tasteful edge to your look while making your hair look more voluminous.
9. Classic Lob
If your dead-straight hair has ever felt dull to you then a classic lob is the perfect hair-do to help you appreciate your hair.
While your straight hair might once have felt limp to you, the classic lob will allow them to add an edge to your face that will help you stand out in any crowd!
Tousled long layers add a laid-back and casual look which requires little to no effort to pull off. If you've got naturally wavy hair, this would be the perfect hairdo for you, especially if you're going for a more natural and easy-going look.
This Korean hairstyle will have you absolutely ready for a casual Saturday or and outdoorsy Sunday!
11. See-Through Bangs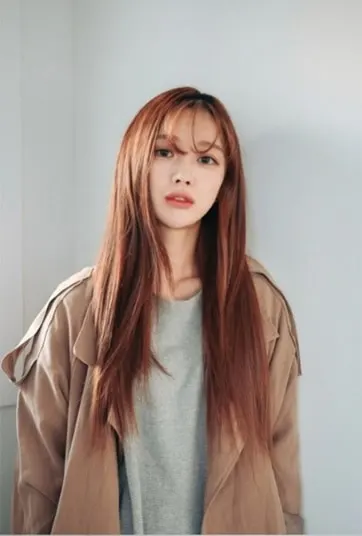 For a look more suitable for the summers, yet classy in its own way, see-through bangs are the perfect look for someone unwilling to keep a heavier set of bangs yet interested in the touch they add to your face.
So if you're someone who's not appreciative of the heat but has always loved bangs, see-through bangs are the best alternative!
12. Wavy Perm
For longer hair lengths, a wavy perm is one of the most tasteful and stylish hairstyles to try. The side parting particularly suits Korean women with longer faces.
The waves at the tips give off a very natural look and add volume to the hair. The flowing locks of this Korean hairstyle add a refreshing edge to the look.
13. Round Fringed Bob
The round fringed bob adds an exceptionally unique touch to the traditional bob. If you're a Korean woman looking to something chic and retro as well as an outstanding hairdo, this is a bob that you must try!
14. Short Blunt
This hairstyle requires no work at all! If you're looking for a hairstyle that will take you 5 seconds to brush and won't even require a ponytail, the short blunt is one of the most classy and fashionable hairdos to go for.
Not only do will they attract attention to your notable waves but will pair with the right jewelry and you will stand out in any crowd!
15. The Korean Bun
This particular Korean hairstyle is especially popular not only because of its smart look but also because its intentionally messy state is easier to achieve and maintain. For a long or perhaps even for a lazy day, the high bun is an ideal hairstyle!
No matter what facial structure or hair texture you have, the Korean hairstyles for women have got your back! From pixie cuts to short bobs and even long flowing locks, there are a wide variety of hairstyles to choose from in order to make you look like the most debonair and dashing person in the room!