Boys may want to have their hair styled differently as they get older, and they may want to experiment with new haircuts and styles. However, sticking to a low-maintenance haircut can ease some of the stress of haircare.
Finding the perfect low-maintenance boy haircut can be challenging, but our list of hairstyles can offer you an easy solution.
For example, the boy in your life may be happy with a haircut they don't have to brush more than a few times a week or a style they don't have to scrub much in the shower.
Even more, brushing your hair less can reduce hair loss, so some of these styles can be used to their benefit well into adulthood.
1. Uniform Curls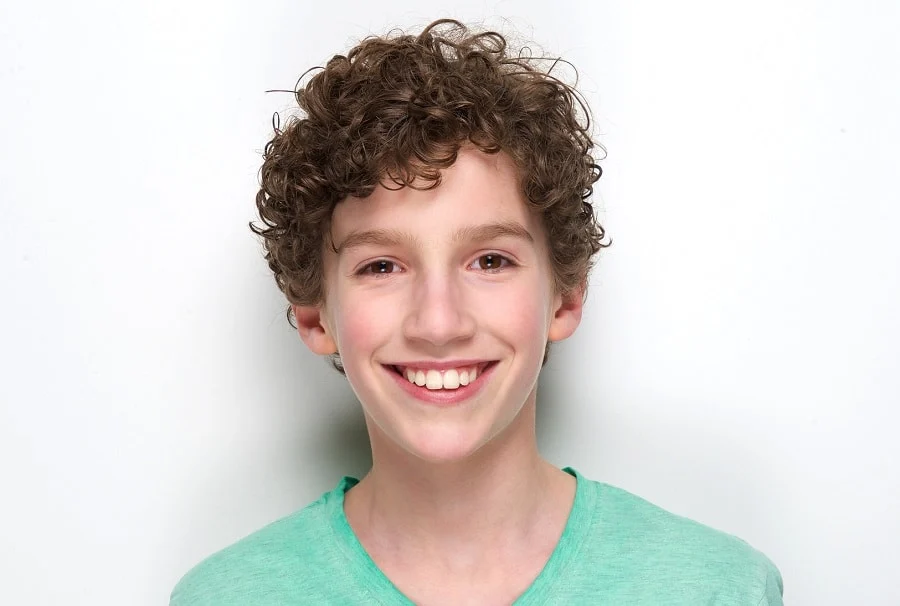 A haircut with uniform curls can make a boyish face pop with innocence. This boy's low-maintenance haircut won't need much brushing and can be easy to shampoo, making it ideal for boys who are constantly on the go.
The curls' length can be different for everyone since they will fall in unique ways, but this style will maintain its low upkeep benefits and keep everyone happy.
2. Short Ginger Waves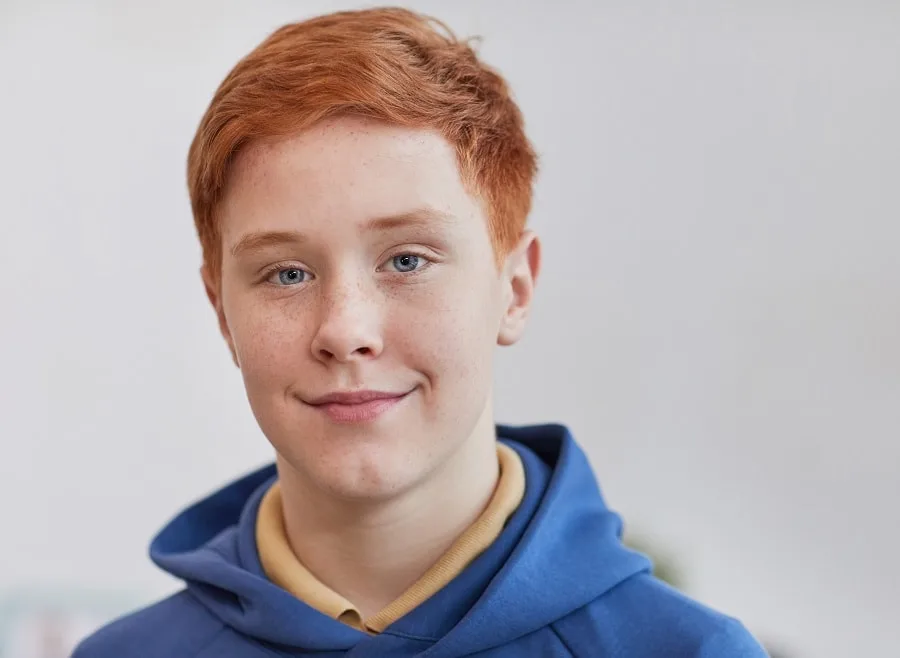 A short haircut with waves can give someone a boyish and innocent look and make facial features pop.
This side swoop can cross the entire front of the head, creating a slight spiral on the corner of the crown.
3. Shorer Sides + Longer Top
Faded sides are one of the most common and popular hairstyles in recent years. This trend highlights the face and makes facial features pop.
Additionally, this long-on-top and short on the sides boy's haircut doesn't need any hair brushing and will need routine washing.
4. Short Hair With Bangs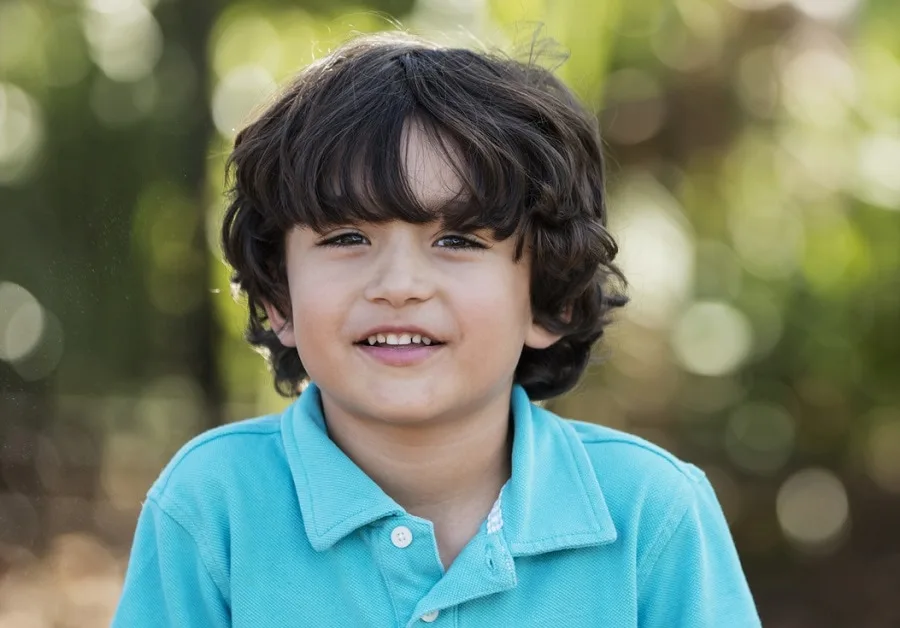 This easy-to-maintain medium hairstyle is one of the easiest to achieve and requires very little maintenance or upkeep.
You may need to brush this haircut once a day or once every couple of days to keep it from getting small tangles. However, even then, this hairstyle is so short it won't get many tangles.
5. Short Comb-Over
'This low-maintenance hairstyle for boys features a short comb-over that doesn't cover very much of the head, making it the perfect style for those who want a subtle haircut.
Short sides won't need much maintenance, brushing, or take much time washing.
6. Long Hair With Angled Bangs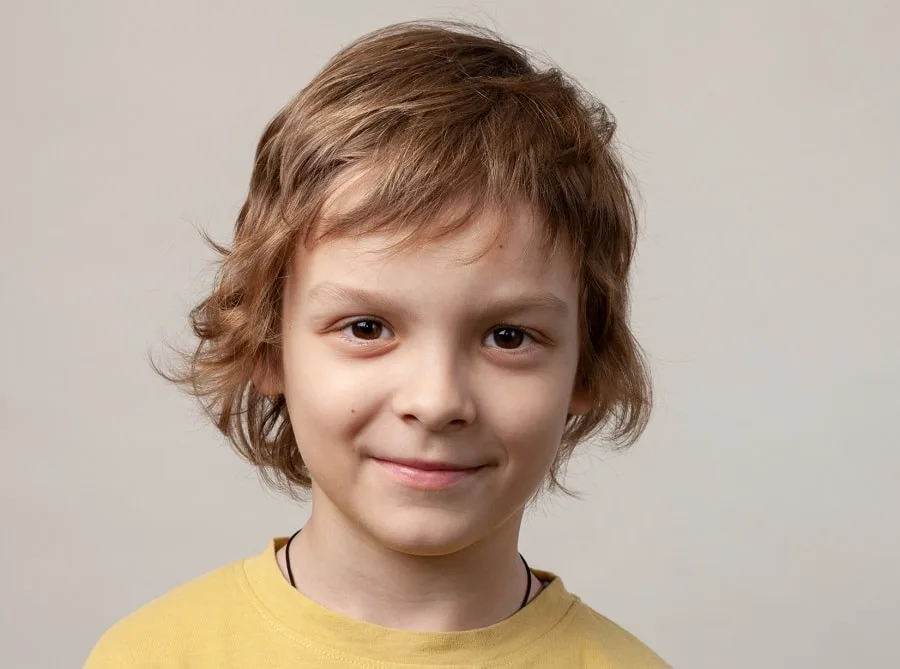 A set of long locks with angled bangs is perfect for those who want a little flare without needing too much care.
This hairstyle offers a set of bangs that slowly get longer across the top and maintain long hair around the sides and back.
7. Short Spikes
A short and spiked haircut won't work for those with curly hair, but this low-maintenance haircut can be perfect for those boys with straight hair.
Short spikes can provide bang coverage without needing too much shampooing or care. Comb this hairstyle once a week to prevent any scalp buildup.
8. Tousled Blonde Hair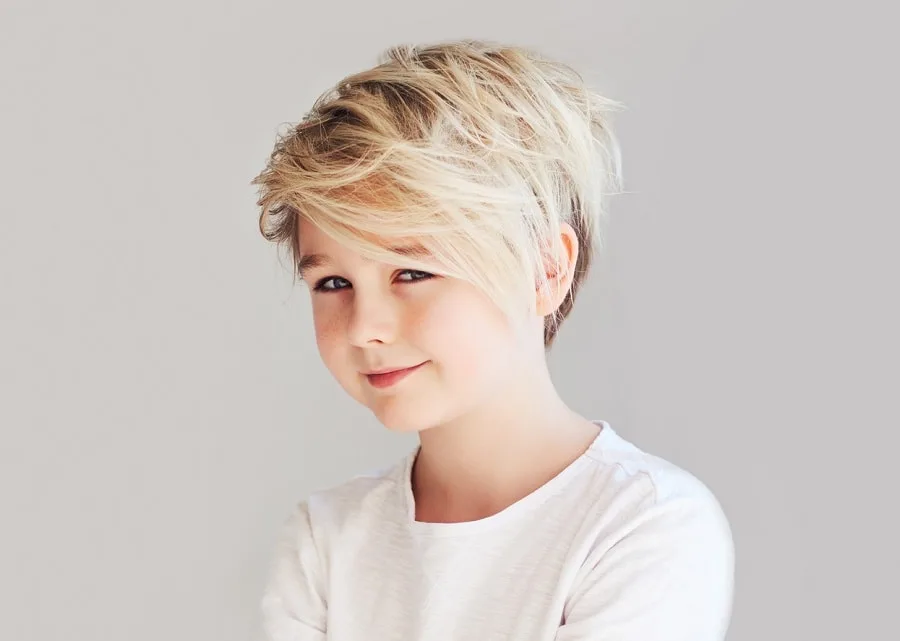 This messy hairstyle may need more maintenance since the hair that gets side-swooping is much longer than usual.
This haircut is popular and can be the source of many compliments since it can blend past styles with recent trends.
9. Fanged and Rounded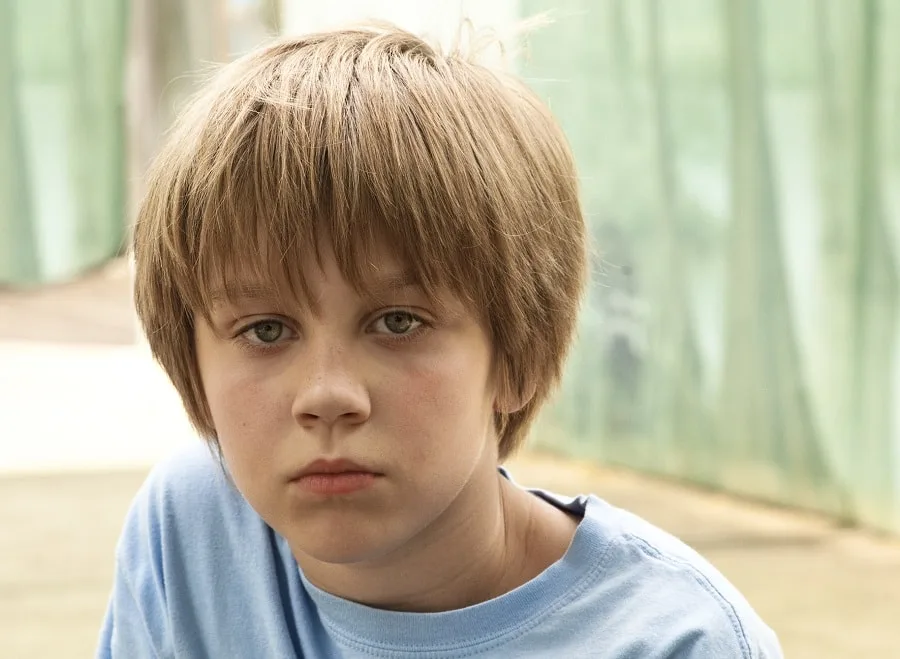 This fanged and rounded hairstyle creates spikes that peak down to create a stunning display on the head and face.
Boys with this low-maintenance hairstyle will not need to brush their hair very much but may need to comb it through every few days.
10. Shoulder Length Hair
Shoulder-length locks are one of the easiest hairstyles to create since it requires just growing your hair out until they reach shoulder length.
This long hairstyle will need daily brushing, but this can be one of the best low-maintenance boy haircuts.
11. Boy's Crew Cut
This uniform length can be a perfect companion for those who don't want any particular style. A uniform trimming won't need much care, no brushing, and little time to shampoo.
You may need to comb through these locks every couple of days to prevent any dandruff buildup, however.
12. Side-Swept Undercut
Completely shaving the sides of the head and maintaining a long comb over on the top hair is one of the most popular low-maintenance haircuts for boys.
This undercut won't need frequent brushing and can be easily shampooed.
Minimal maintenance haircuts can foster a balance between easy haircare and impeccable style.
These haircuts can offer a boy a sense of agency by allowing them to pick out the style they enjoy the most without you having to worry about caring for it, brushing it out daily, or the strands getting knotted.
Whether you have curly, poofy, or straight hair, there is a hairstyle that can make you feel confident without sucking up to much time with care.
Consider using one of these low-maintenance haircuts for boys for your next hairstyle to see how you enjoy the lesser responsibility without sacrificing your time and focus.