When the subject of hair care is in question, low-maintenance hairstyles like bangs are something that we all desire. Hence, women's preference for bangs is absolutely justified. Because getting a haircut with bangs doesn't take too much maintenance, moreover, it makes you look good.
Whether you have short or long hair, a bad day can be very stressful if you have a high-maintenance hairstyle. To free you from that, we have compiled a list of low-maintenance bangs styles, which will allow you to sport your look without worrying too much about maintaining and styling it. Check now to find yours.
Best Low-Maintenance Bangs Hairstyles
Going through the list, you will realize just how a few snips can totally change your look and give you a low-maintenance bangs cut that is stress-free and looks good.
1. Short Bob Long Bangs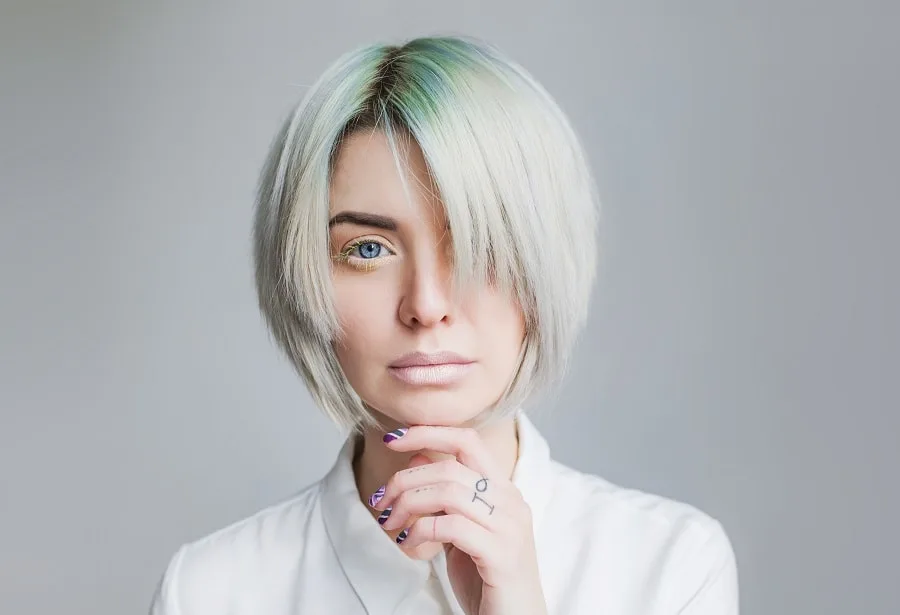 When you see this silver color bob haircut, you might be thinking that it requires a lot of maintenance, but that is not the case. All you need your stylist to do is to reduce your hair's length and have a few strands fall gently across your face.
This haircut is very stylish and requires very little maintenance. Just shampoo your hair regularly and use a blow dryer to style it into the shot bob with bangs. as you see in the given photo.
2. Thick Brown Bangs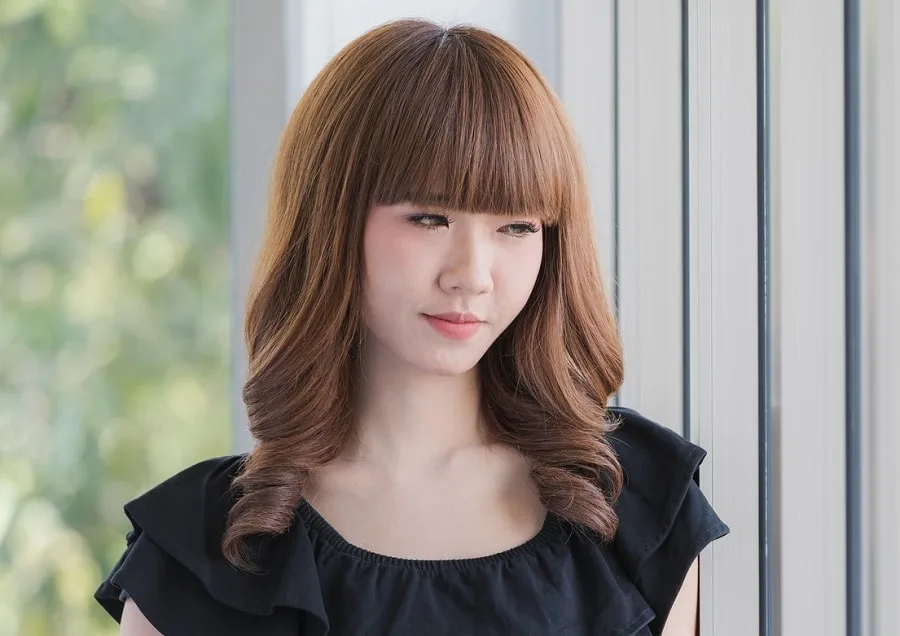 If you don't want to lose your hair's length, then you can go for this thick hairstyle which is equally low-maintenance and has bangs. In this haircut, the length is left mostly consistent. However, if you have longer than shoulder-length hair, it is better to trim your hair to your shoulder.
The fringe falls gently over the forehead and the entire hairstyle frames the face very delicately. This haircut works for medium to long hair where the hairstylist can experiment and create a layered look.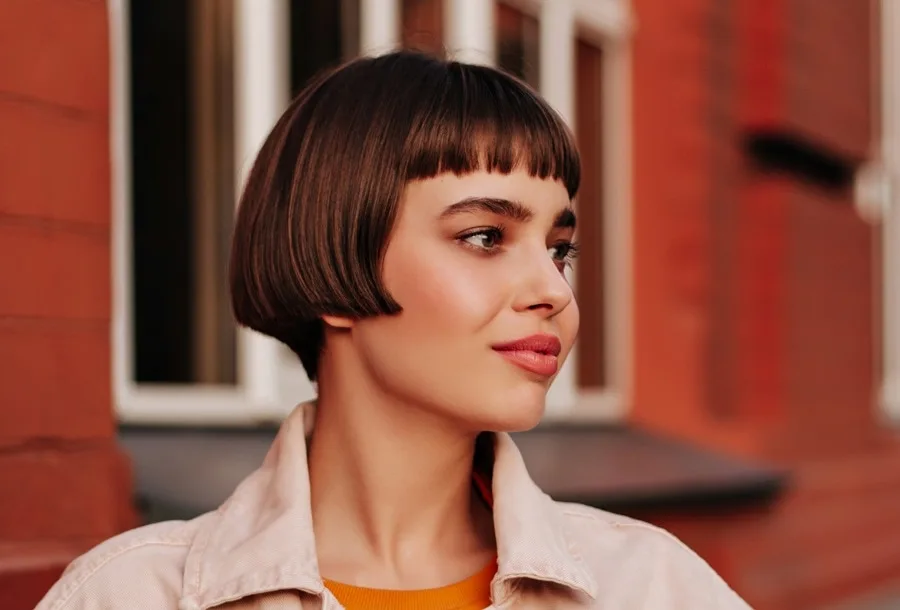 This haircut is apt for round-faced people. The bob and fringe on the forehead frame the face gently, not only it looks good but also adds a fresh dimension to the haircut. This haircut requires minimal to low-maintenance.
Simply ask your hairstylist to chop off your hair and create a bob. After that, section some hair from the front for the fringe. After shampooing, use a blow dryer to style your hair using a simple hairbrush.
4. Brow Skimming Bangs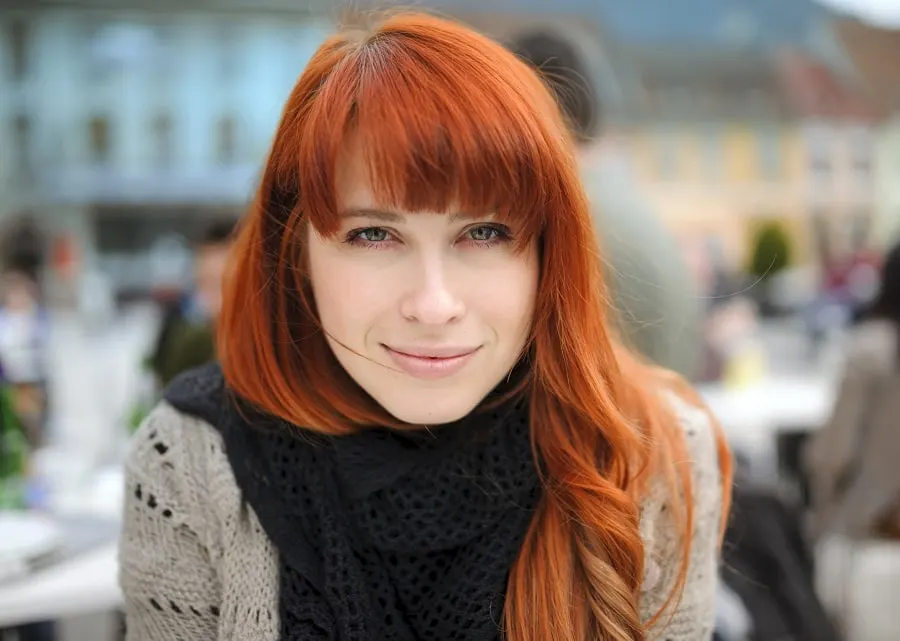 This bangs hairstyle is suitable for long hair and, despite its complicated appearance, requires very minimal maintenance. In this vibrant style, the length of the hair is taken advantage of to create a unique look.
The fringe delicately falls on the forehead while the rest of the hair falls gently around the face creating a soft look that is easy to style and live with.
5. Messy Bob with Fringe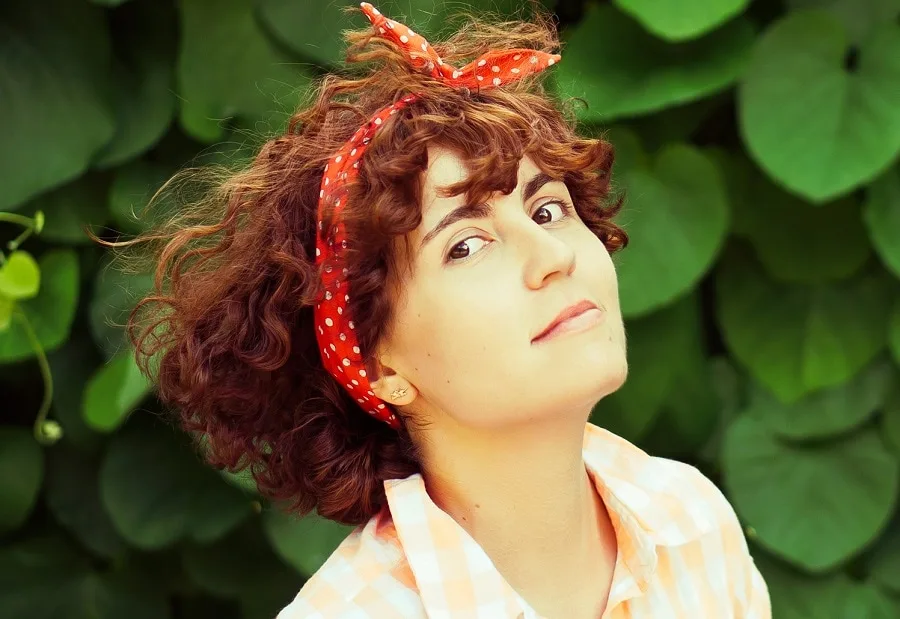 This style is suitable for curly and wavy hair. It takes advantage of the natural texture of the hair to create a shaggy look that works for both day and night.
The hair is allowed to naturally flow towards the shoulders while the fringes on the forehead and the bangs around the face are held in place by a hair band.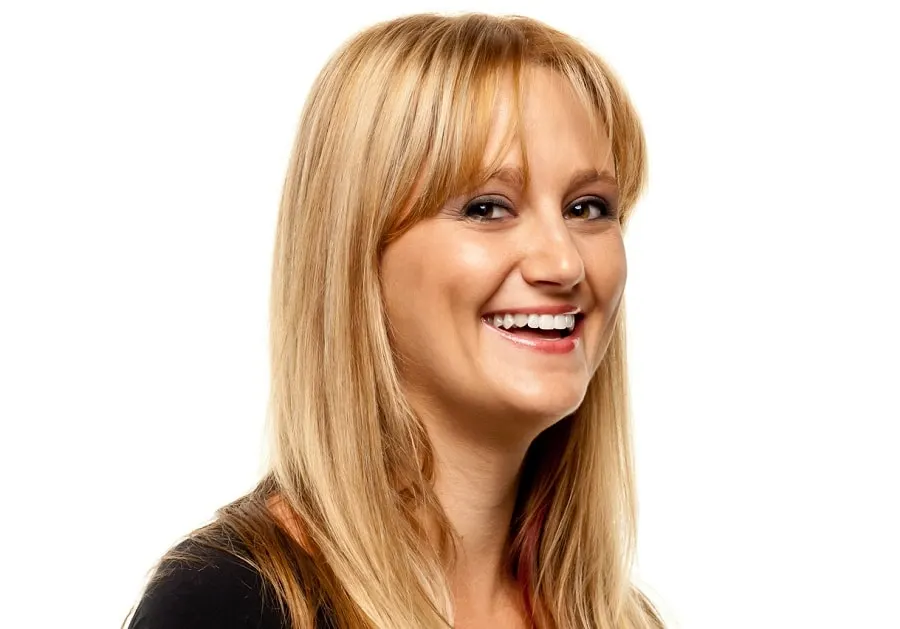 This low-maintenance bangs hairstyle looks great on women who have straight hair. The bangs are cut close to the face and are left to fall naturally, framing the face with a gentle touch.
The rest of the hair is left at medium length to fall just below the shoulder, giving the illusion of long hair.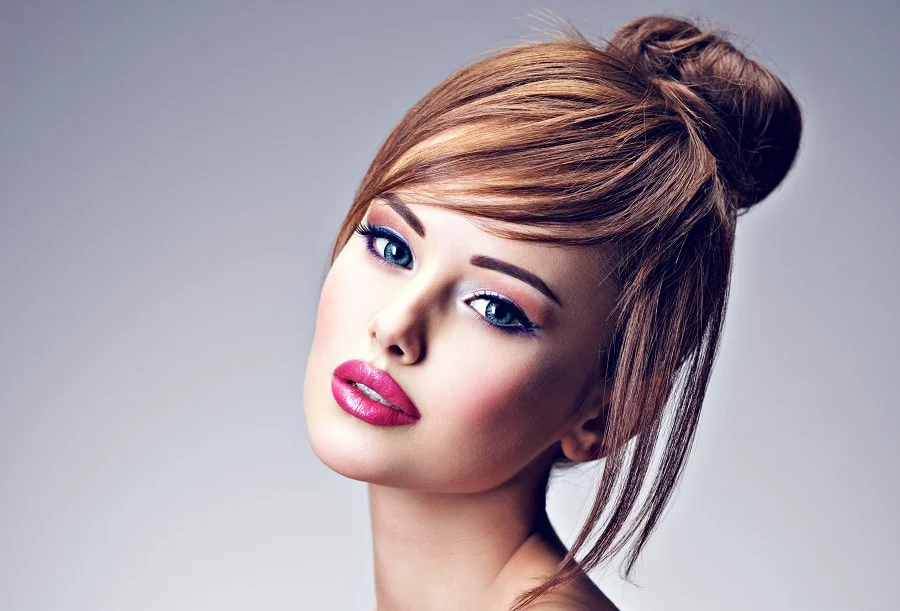 This is a rather edgy haircut and looks very modern while being relatively easy to style and hassle-free to maintain. An asymmetrical fringe in the front keeps things interesting, while some hair is allowed to fall on the side, lightly gracing the shoulder. The remainder of the hair is put in a bun to create a sleek, low-maintenance hairstyle.
8. Two-toned Bob with Bangs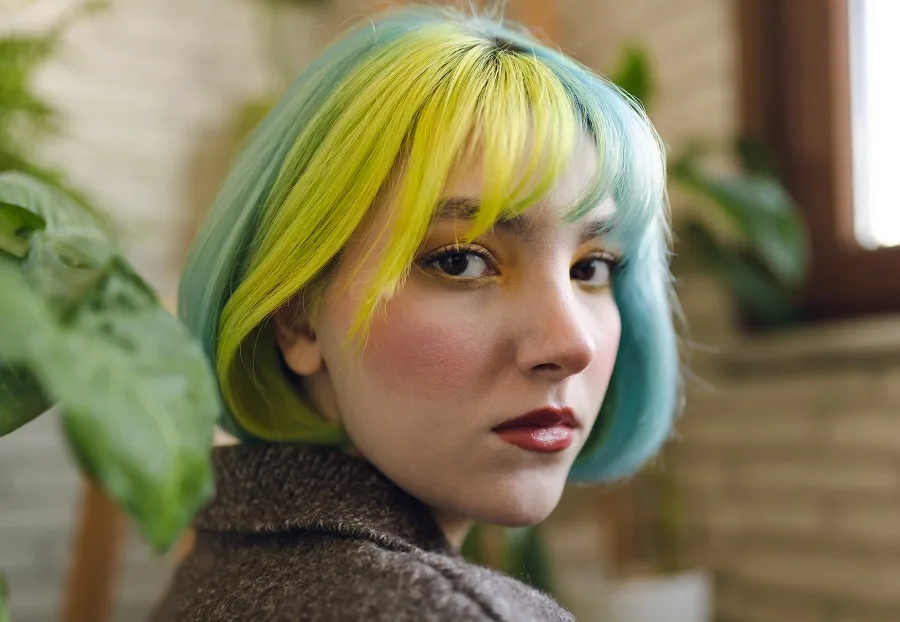 This futuristic haircut utilizes two colors and requires some style and panache to pull off. The hair is cut in an asymmetrical bob with layered bangs on the forehead. The majority of the bob is in light blue color, while the bangs are split up between light yellow and blue. The choice of hair color while getting this low-maintenance bangs hairstyle is at your discretion.
Well, that does it for a list of low-maintenance hairstyles with bangs. Whether you have short, long or medium-length hair, you can find a hairstyle from this list to suit your needs. So, visit your favorite stylist and get your haircut in the style that you want.